On a sunny day, I went to Ide Town. It's far from Kyoto City, but a perfect place for cherry blossoms viewing. You can enjoy viewing 500 cherry trees and clear water of Tama River. Most of the visitors are local families.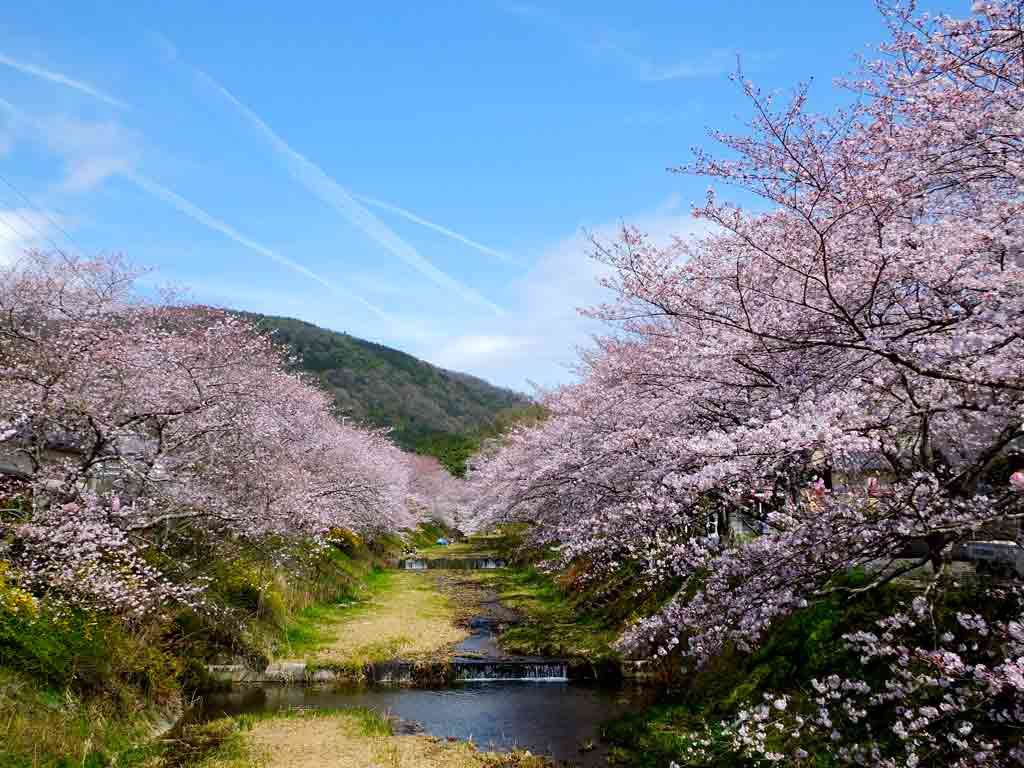 People were having lunch under the cherry trees. Children were running about happily, and some groups of men were enjoying sake. The atmosphere was relaxing and fun. I felt, "This is how we, Japanese have enjoyed cherry blossoms since the old days!"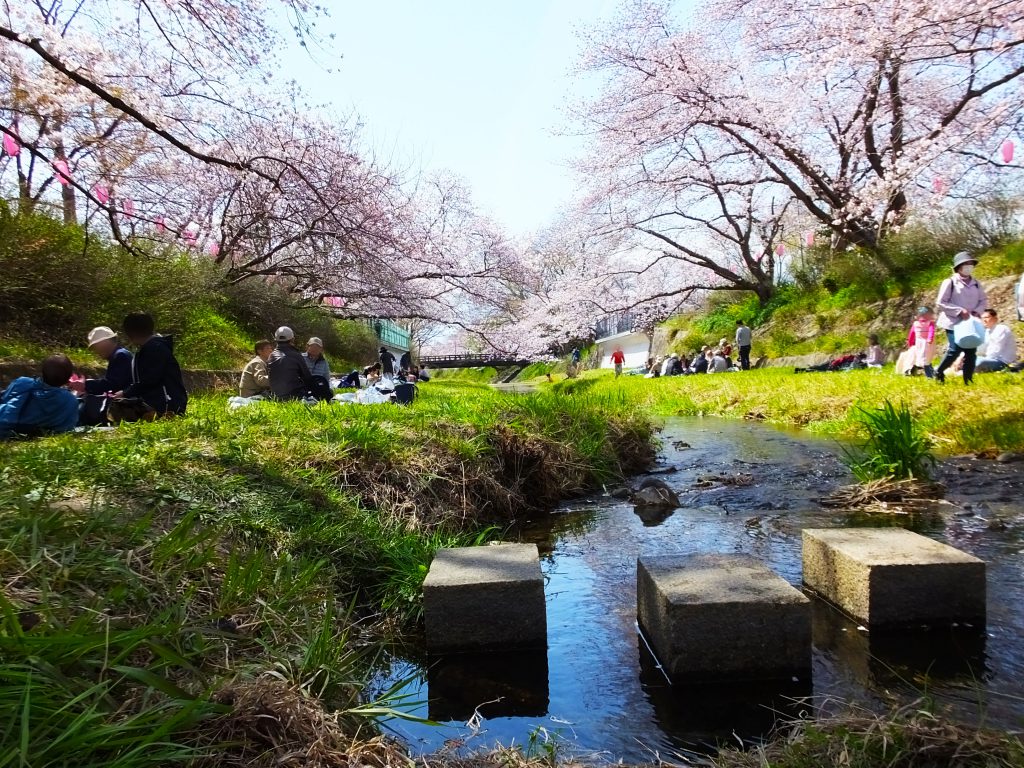 When I went there, they held an annual event, Ide Town Cherry Blossom Festival. (It was from April 1st to 10th this year.) There were some places to eat and drink on the bank of Tama River. I had Japanese sweets sakuramochi and mitarashi dango sticks with matchagreen tea. That reminds me of a Japanese proverb "A dango(Japanese dumpling) is better than cherry blossoms." In English, you say "Bread is better than the songs of birds."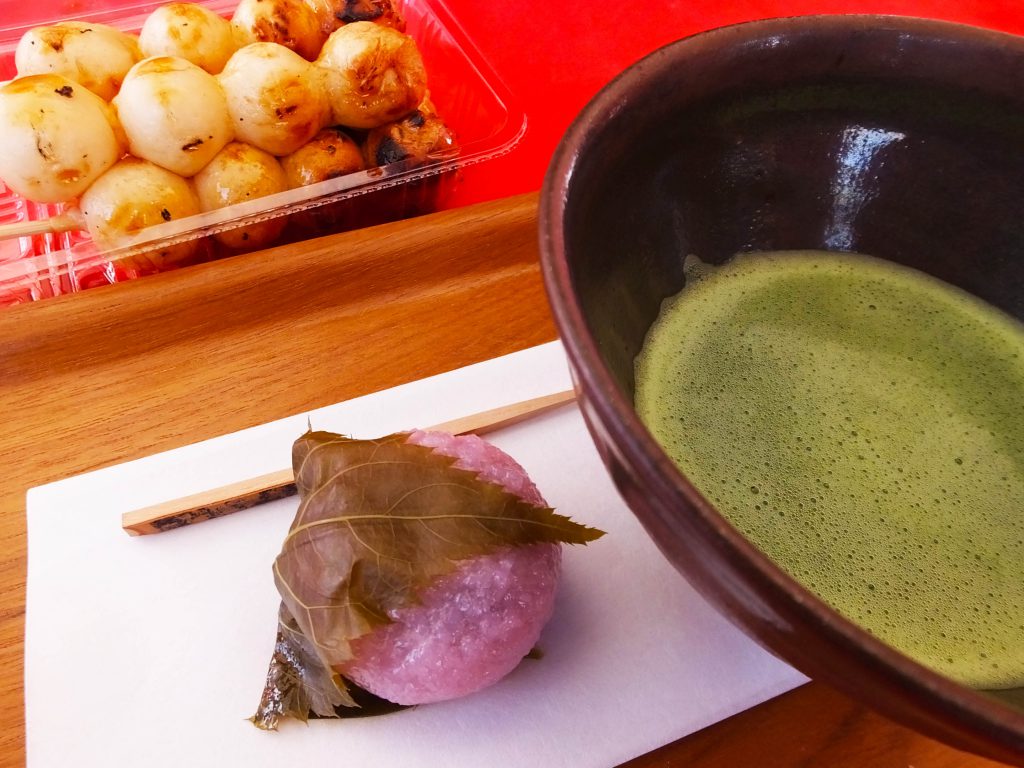 On the bank of Tama River, there were a few food stalls. I enjoyed walking under cherry trees. When I looked up, I saw pink cherry blossoms in the blue sky. When I looked down, I saw clear water selected as 100 best water in this period, Heisei.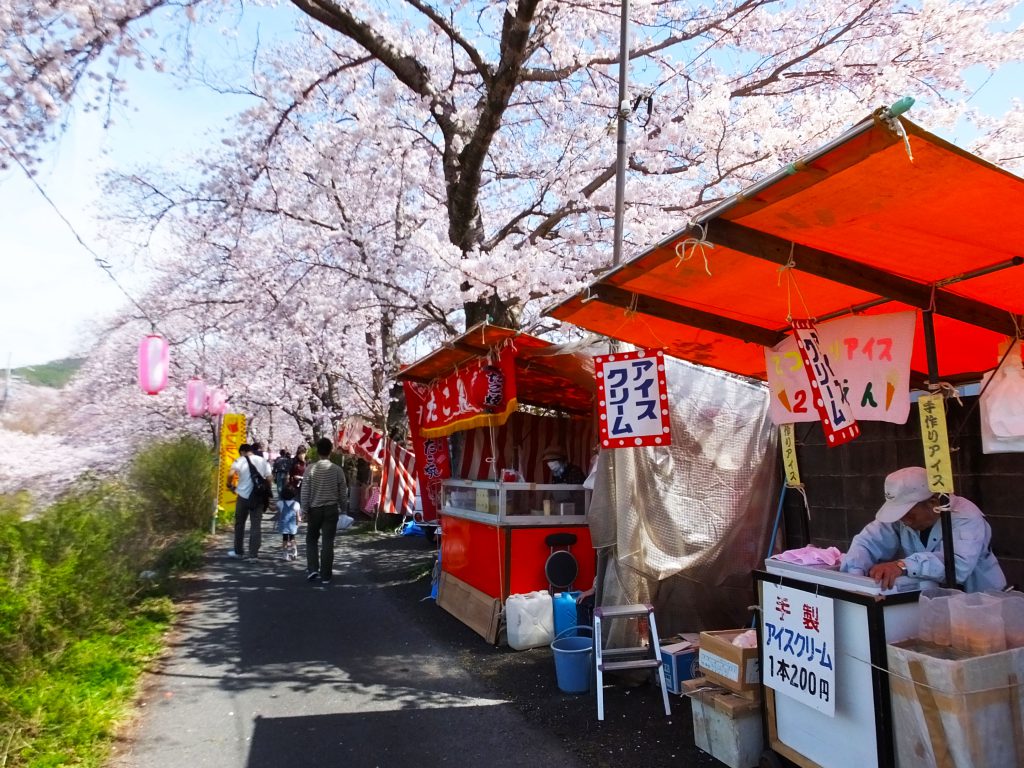 A tunnel of cherry blossoms! I sighed with admiration in spite of myself.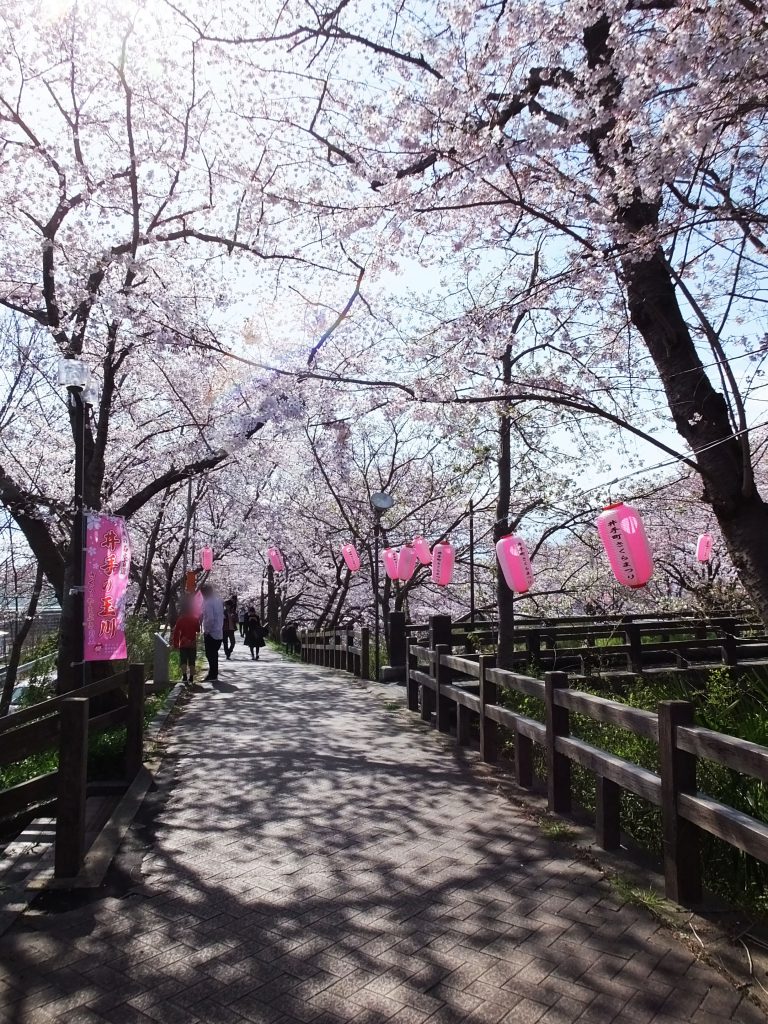 I heard cherry trees were illuminated in the evening. I've been to many cherry blossom spots in Japan, and I really recommend this place.
[Ide Town Cherry Blossom Festival]
Address: Ide, Ide Town, Tsuzuki District, Kyoto
Access: 5 minute walk from Tamamizu Station (JR Nara Line)