Aug. 22, 2017
As well as urban areas, the outskirts of cities in Japan are getting more and more convenient these days. Today in such areas in Japan, Ikea and Costco are very popular, and there are also tons of shopping malls where families can spend a whole day.
Aeon Mall is one of the most famous shopping malls in Japan. In front of Kobe City Central Wholesale Market, Aeon Mall Kobe Minami partly opened on June 30th. The location is a little far from the city center, but better than many other shopping malls, and moreover, the building is directly connected to the subway station. Although it was just the opening of the supermarket and seven food stores, about 1,600 people waited in line before it opened at 9:00 a.m. The rest of the mall will open in the middle of September.
The supermarket and food stores in this mall feature fresh seafood, vegetables and fruit that are obtained directly from Kobe City Central Wholesale Market. It is also great that you can eat fresh sushi and kaisendon (raw seafood rice bowl) there. Delicious but inexpensive seafood is so attractive that people come even from far away―just like me. I arrived there around 7:00 p.m. and had a very good time there. Actually I like to go to a shopping mall after 7:00 p.m. because it is not very crowded.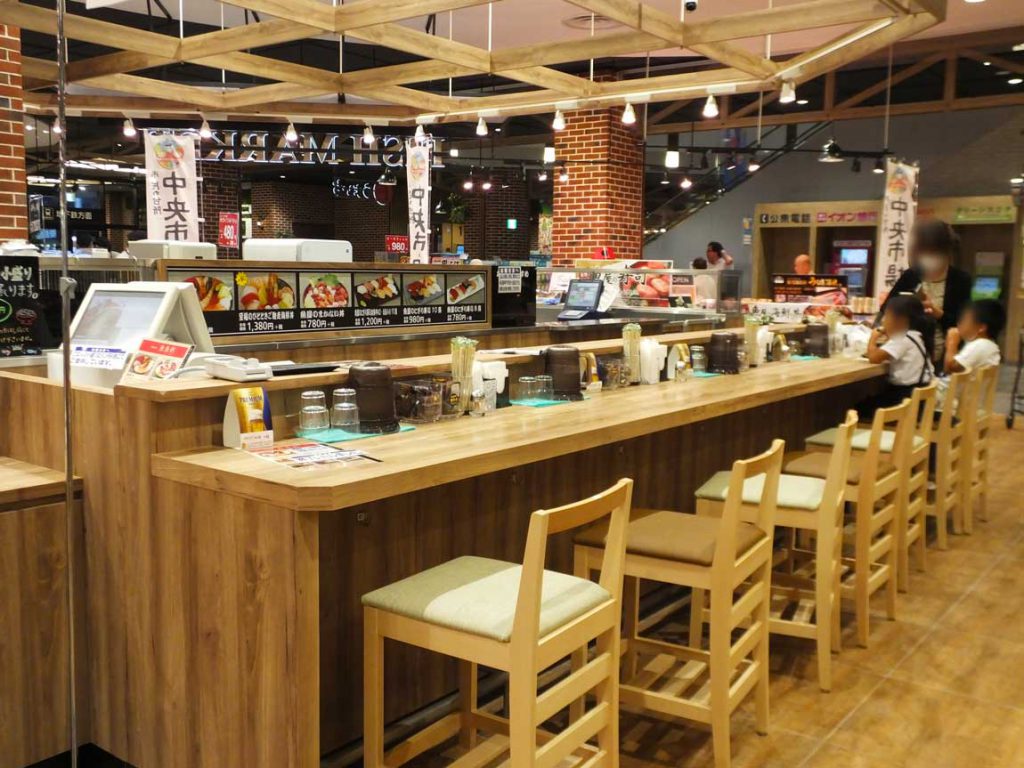 However, from the next month when the entire mall opens, it will be more crowded because the building will be one of the biggest shopping malls in Kobe City. It has a floor space of approximately 39,000 sqm. They will sell food and drink on the first floor, and clothing, books, home electronics and things like that on the second and third floor. Millions of people come and enjoy shopping, and maybe this new mall will be widely known as a great place to visit. At least, it will be the new weekend destination for seafood lovers in Kobe.
 By Meg Konishi (Find Your Japan)