There Is a Lot to See
Dotonbori is a downtown in the south area of Osaka City. There are tons of restaurants and things to see, and it is always crowded with tourists from Japan and overseas. Maybe the most photographed thing of all is the Glico Man sign, which is the symbol of Dotonbori. It was originally installed in 1935 and has been renewed five times. Now it is the sixth version using LEDs. The Glico Man sign is an advertisement from Ezaki Glico, promoting its caramel candy product named Glico. This company has many other famous products, such as Pocky and Pretz, which almost all Japanese people have eaten at least once.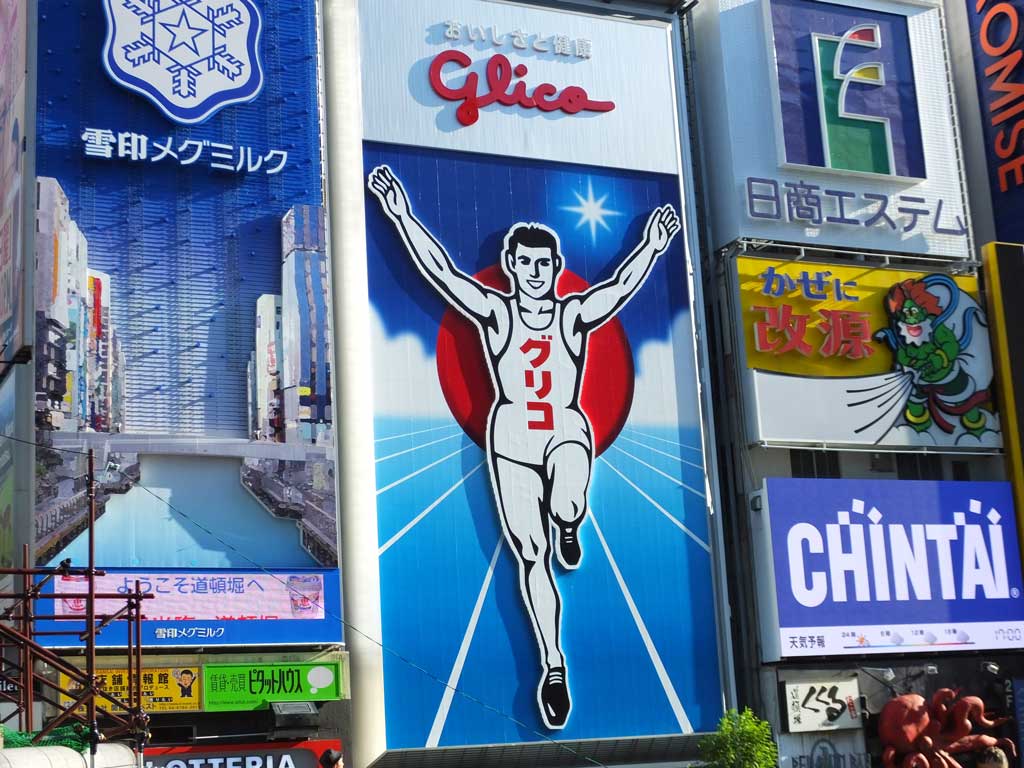 On Dotonbori Street, you can see interesting store signs here and there. A moving crab of Kani Doraku Dotonbori Honten is the most famous one among them. When I went there (in 2017), I found the crab wearing a sash saying "Let's eliminate drunk driving," which was a little funny. Also Kinryu Ramen is notable for its dynamic dragon billboards. The dragon looks strong and powerful, but I suppose it has a small appetite because his ramen bowl is small. They never let me feel bored.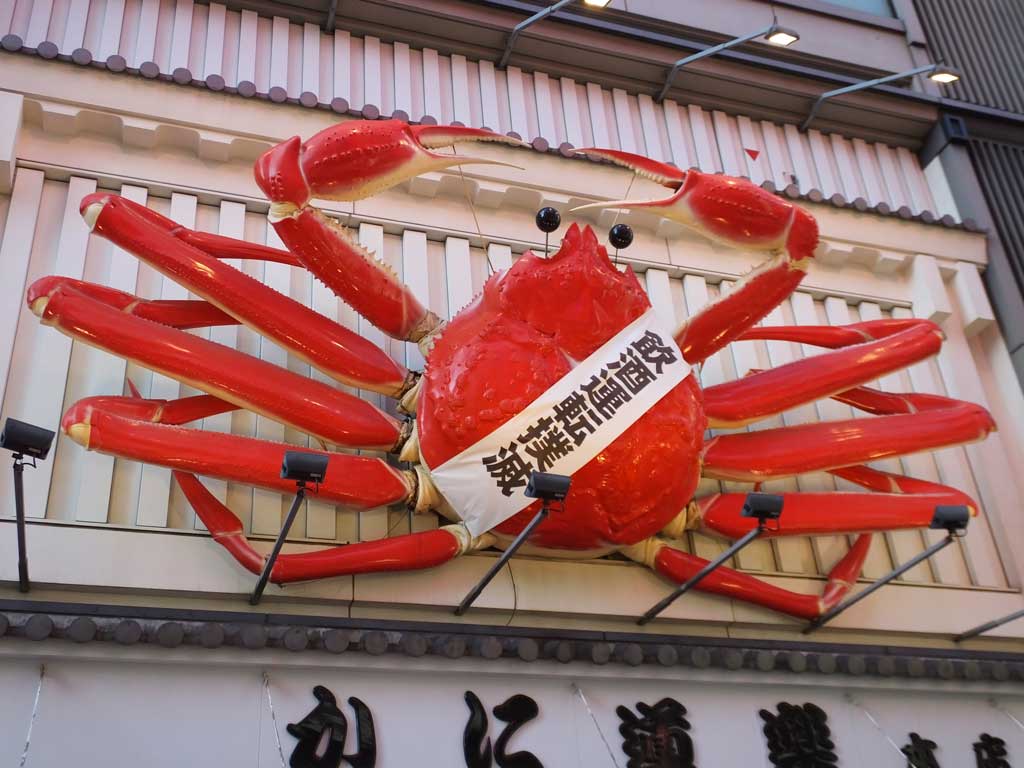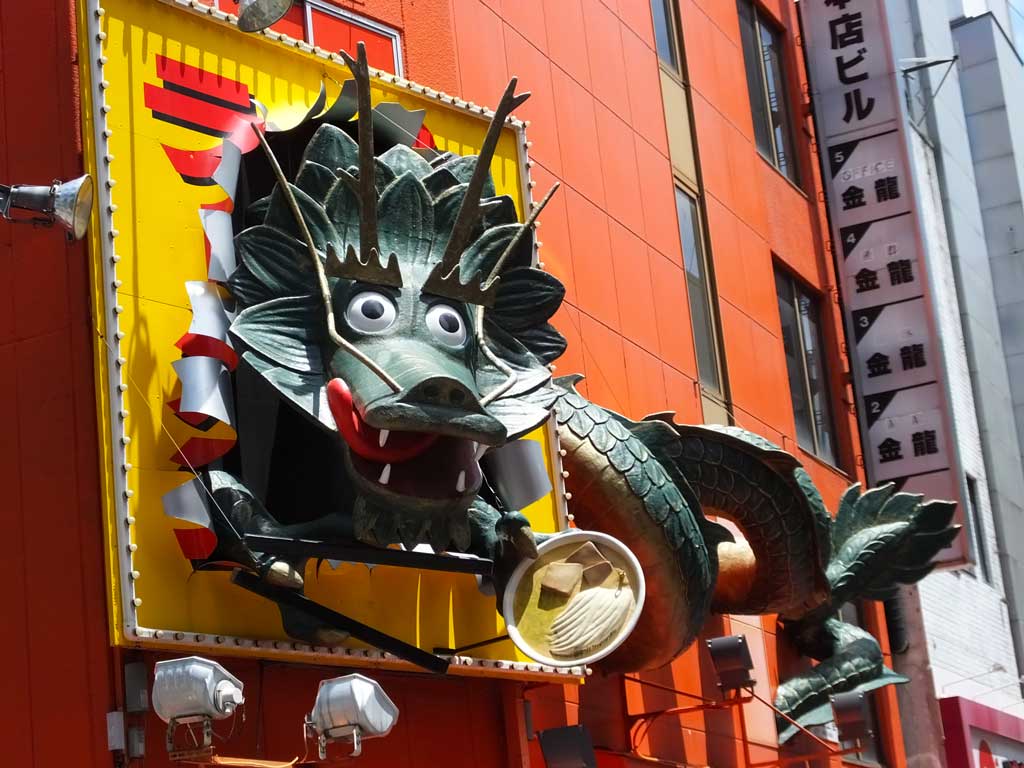 Here is a Japanese word, kuidaore. It means 'to ruin yourself with extravagant food.' Japanese people often associate Osaka with this word, and it is true that there are many attractive restaurants in Dotonbori, Osaka. When I hear the word 'Osaka' I also think of konamon food that is made from flour, such as takoyaki octopus balls and okonomiyaki pancakes. The symbol of kuidaore, Kuidaore Taro is known all over Japan. He is a mechanical doll who looks like a clown. He is continuously banging a drum while moving his head as if looking at people around him.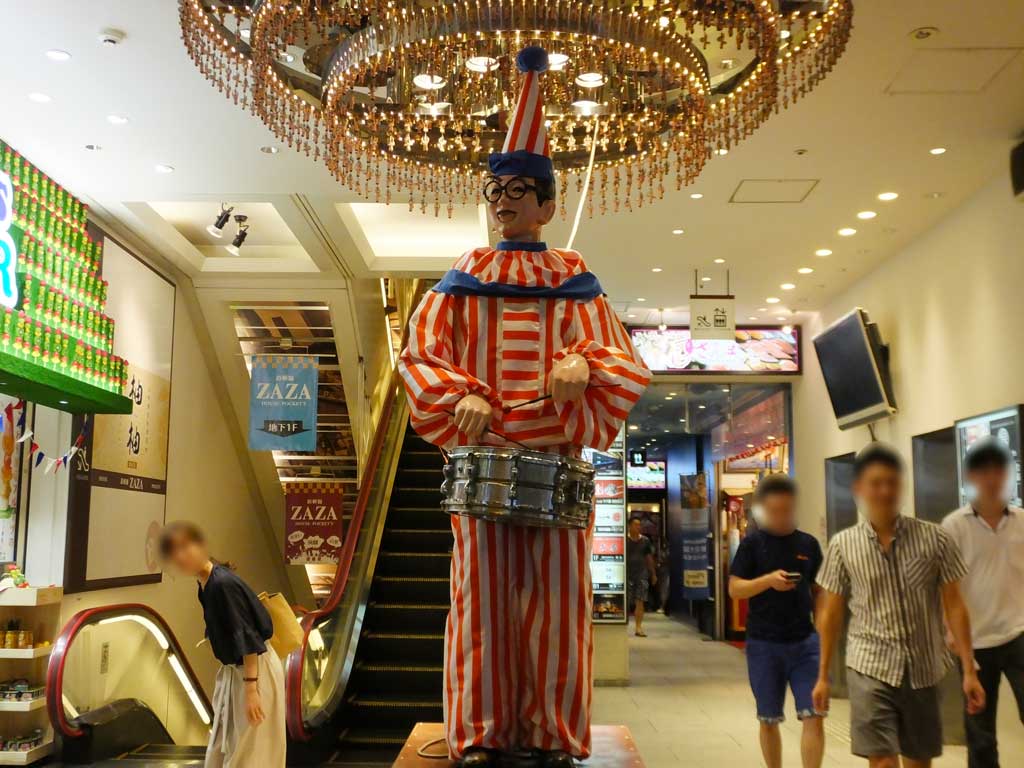 Exciting and Unusual at Night
In the evening, the atmosphere of Dotonbori becomes even more quirky. It is the perfect place to take pictures because there are many interesting store signs. People watching may be fun, as well as seeing the eccentric store signs. When I was young, there were much more teenagers wearing bizarre clothes and make-up (I tried it, too) but these days I don't see such people so often. When I went there in 2017, however, I saw a group of people like a Halloween parade though it was in the summer. Dotonbori is an exciting area that surprises me whenever I go there.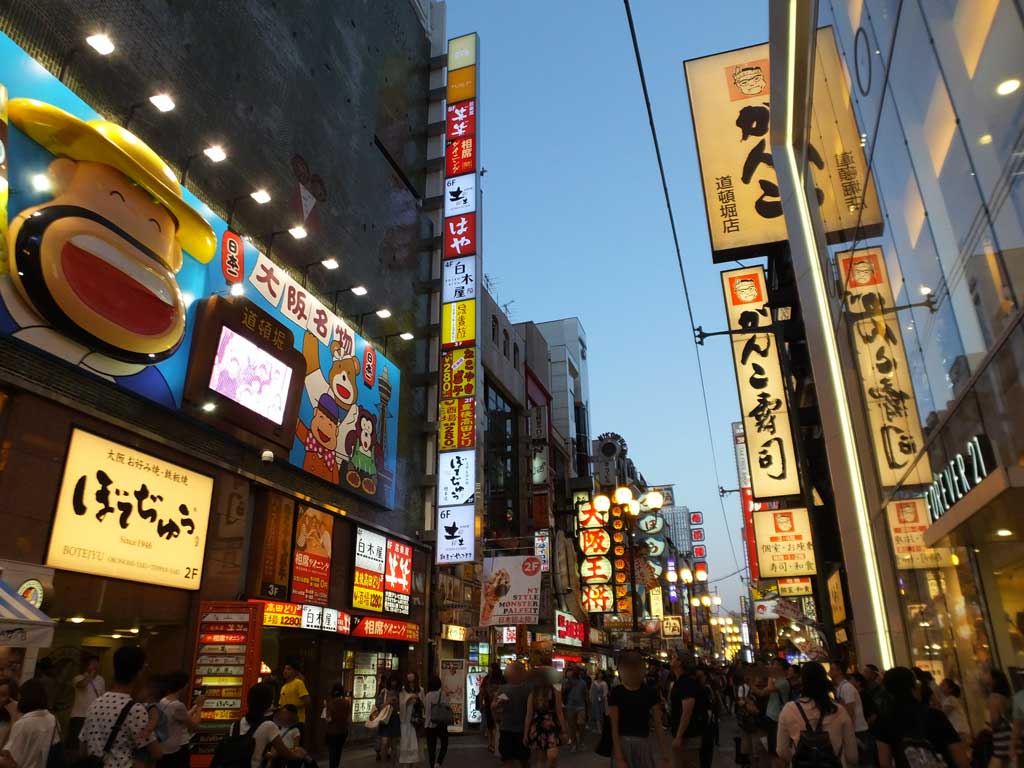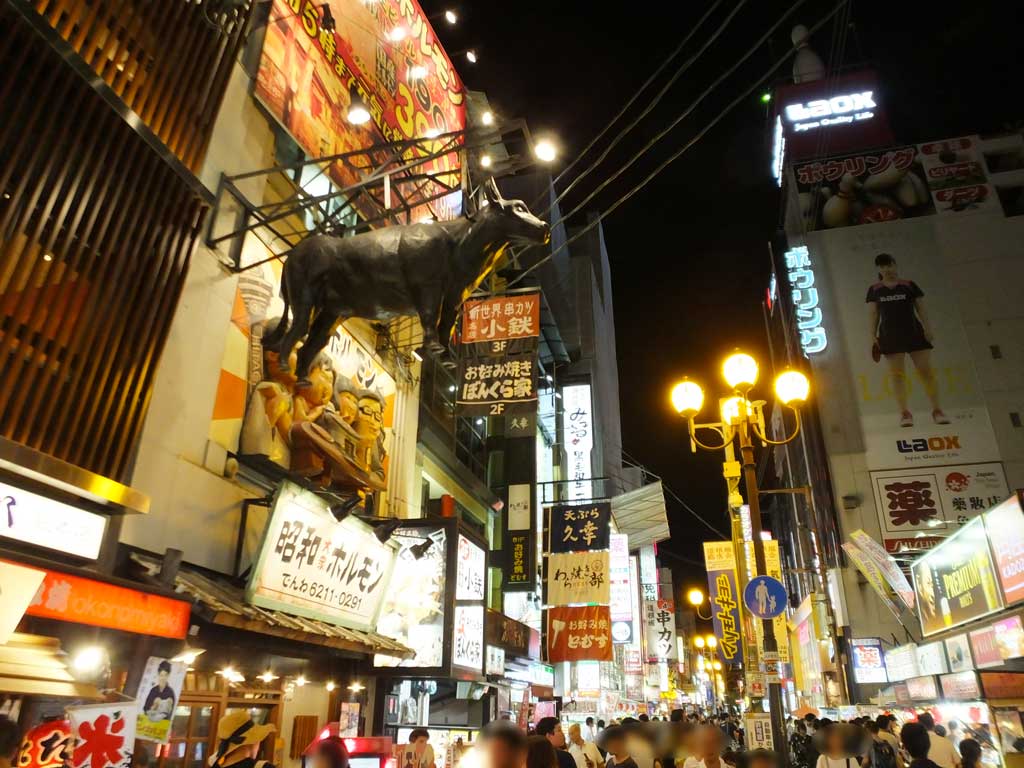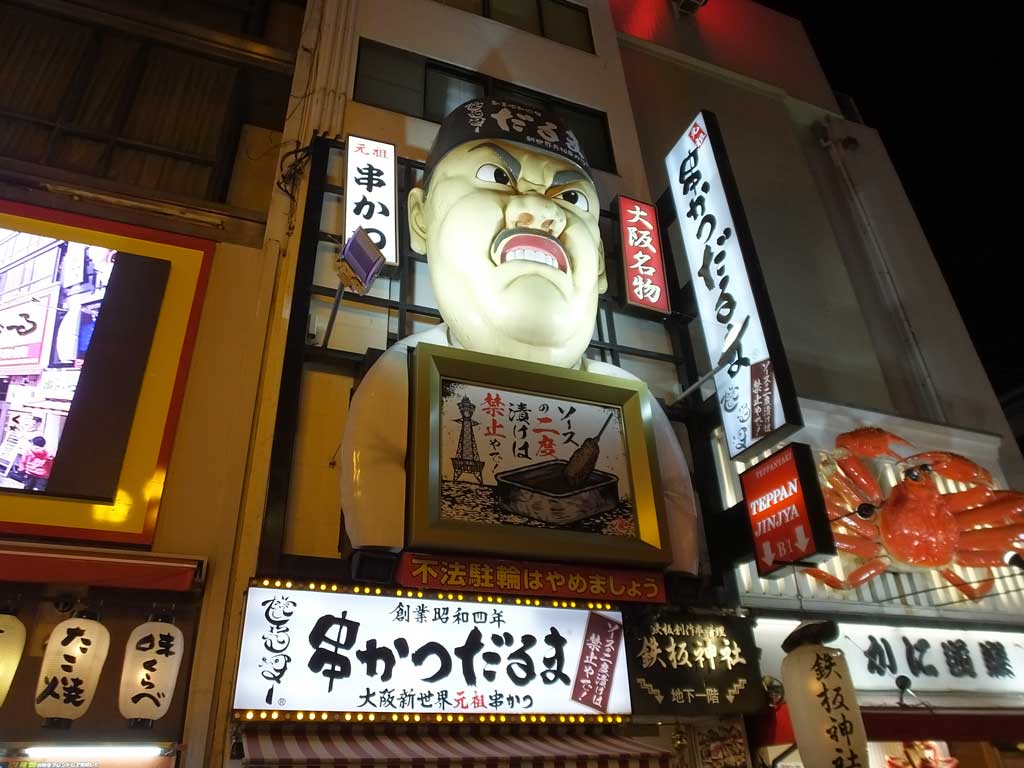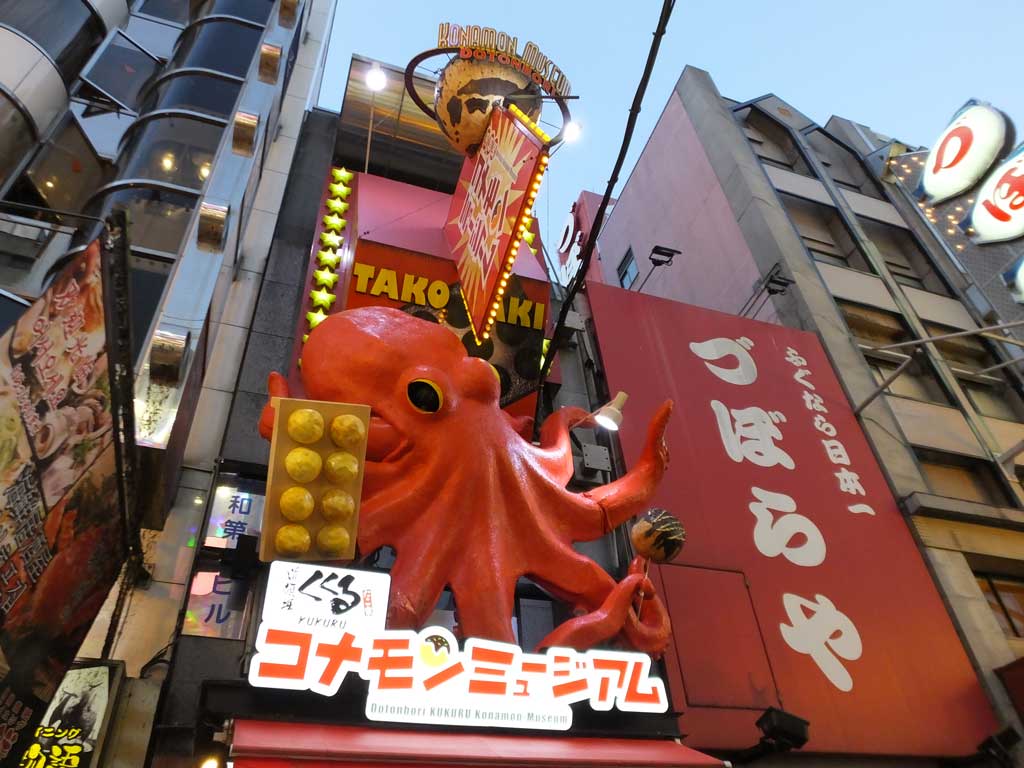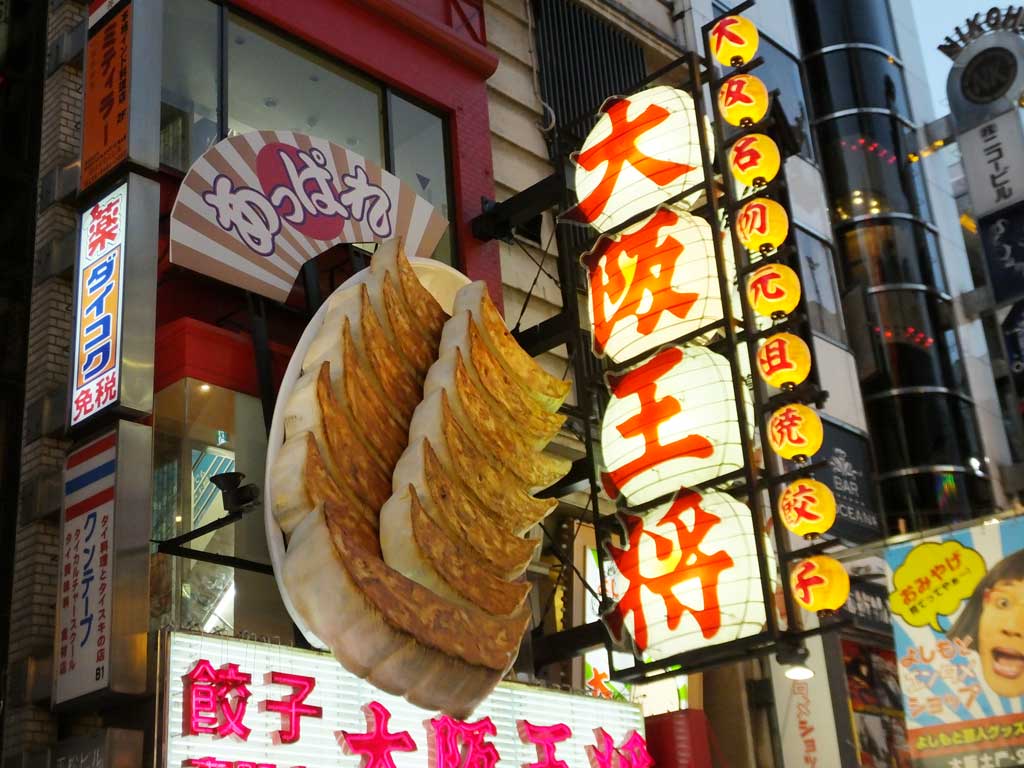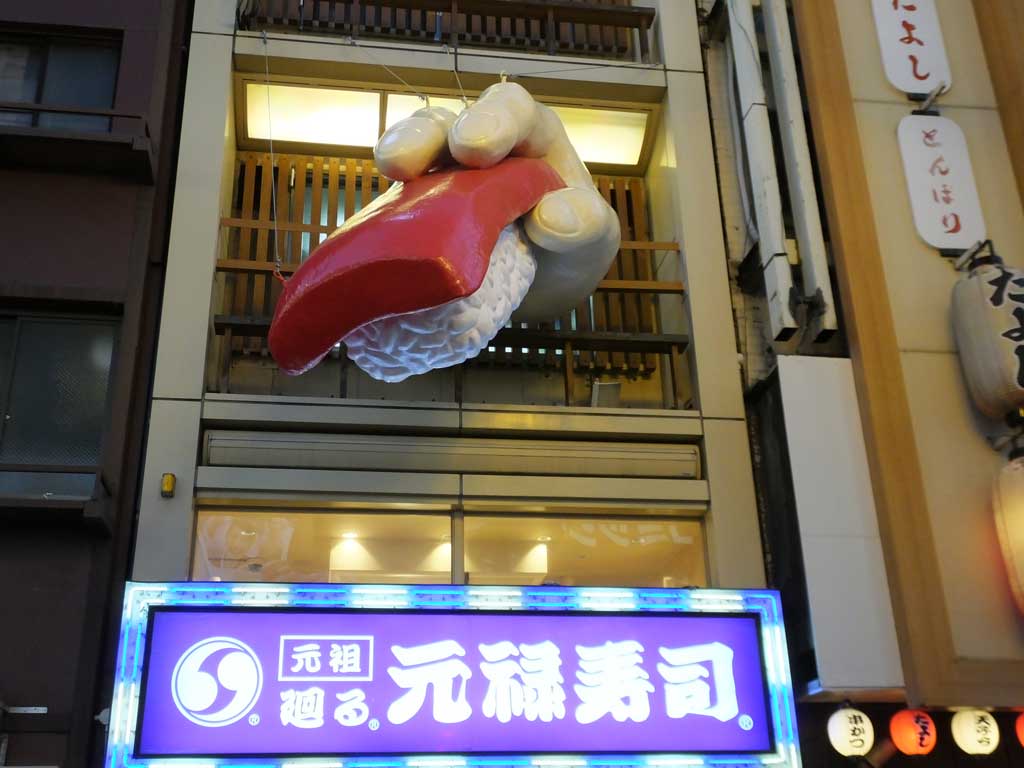 The Dotonbori area runs along Dotonbori Canal. Both sides of the canal are lined with buildings that have restaurants and shops. In the evening you can see the neon signs reflected in the water. You can walk alongside the canal and take a cruise, too. This area is often seen in movies and TV shows, and maybe many Japanese people think it's an exciting but a little dangerous place that is full of money and romance at night. However, I think Dotonbori is attractive all the more for that.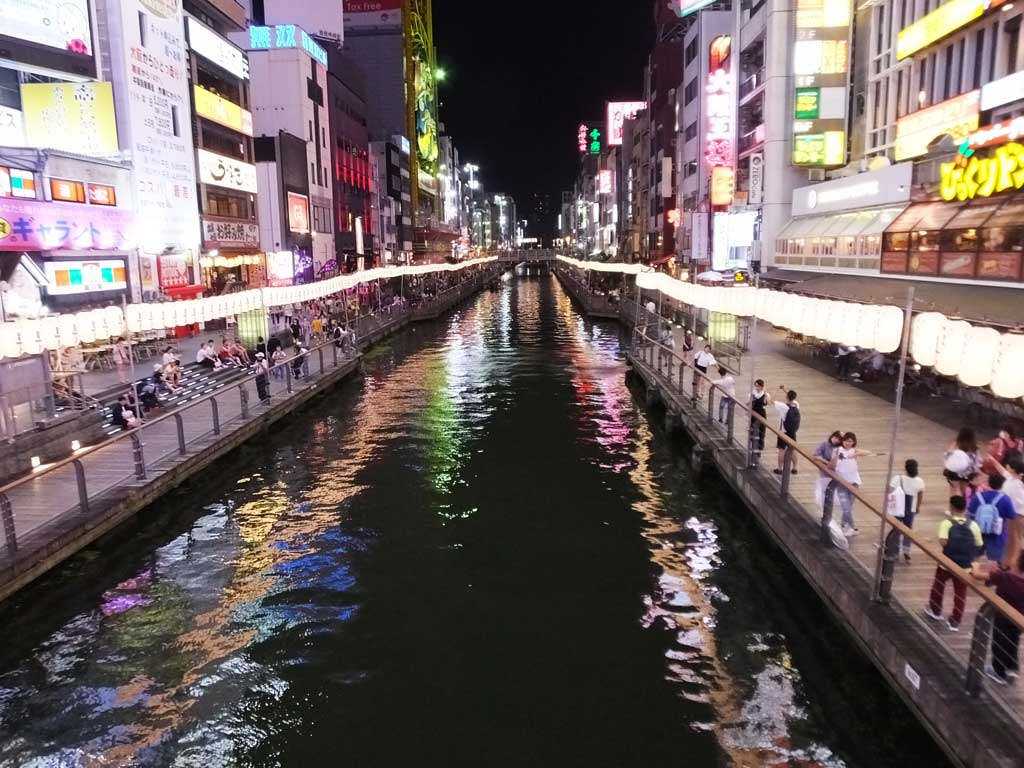 More About Dotonbori
Hozenji Yokocho is an area that has two stone-paved alleys from west to east, parallel to Dotonbori Street. It has a relaxing atmosphere, and looks totally different from Dotonbori Street. The alleys are approximately 80 meters long each, and there are about 60 restaurants and bars there. The highlight is Hozenji Temple, where you can see a Buddhist deity statue called Mizukake Fudo. Visitors splash water over Mizukake Fudo as an offering to him, so he is covered with green moss. Near the temple, there is another deity statue, Jihi-jizo. After two fires have occurred here, Jihi-jizo was built in 2004 to guard the area from fire. There are many small deities near Jihi-jizo, too.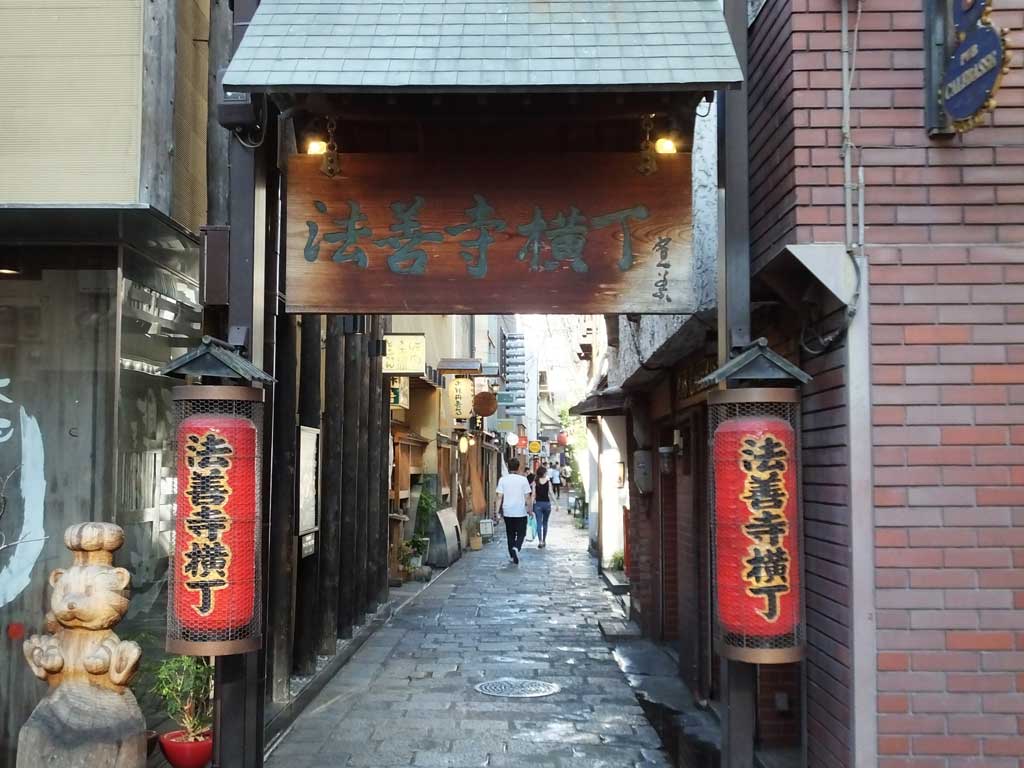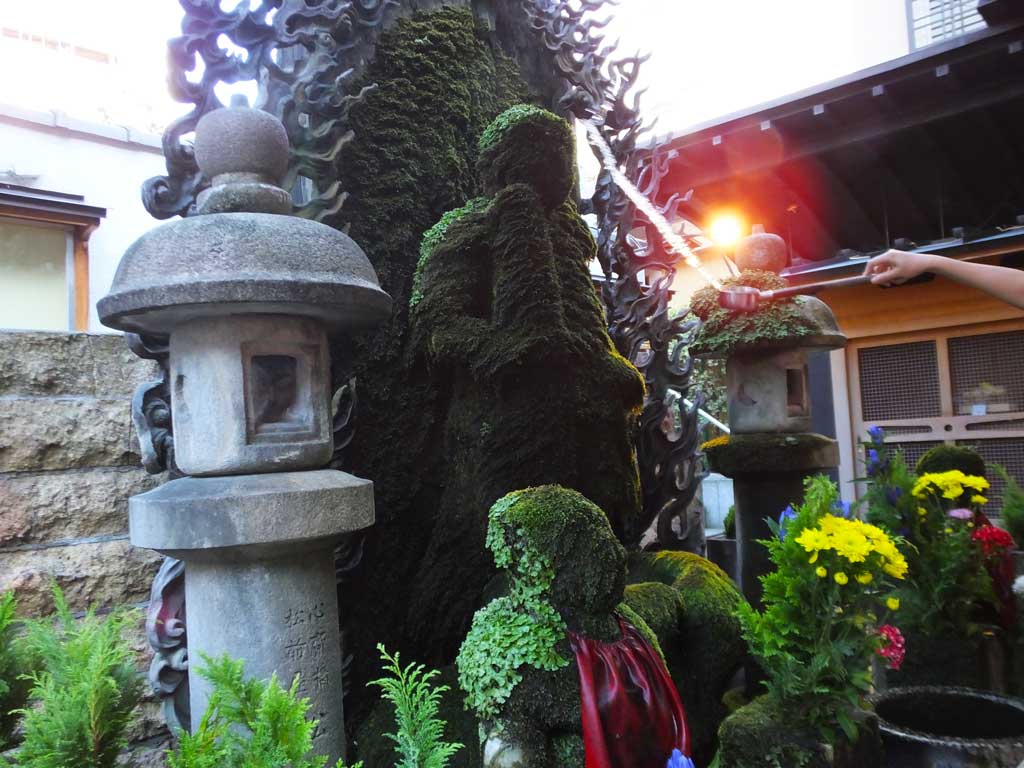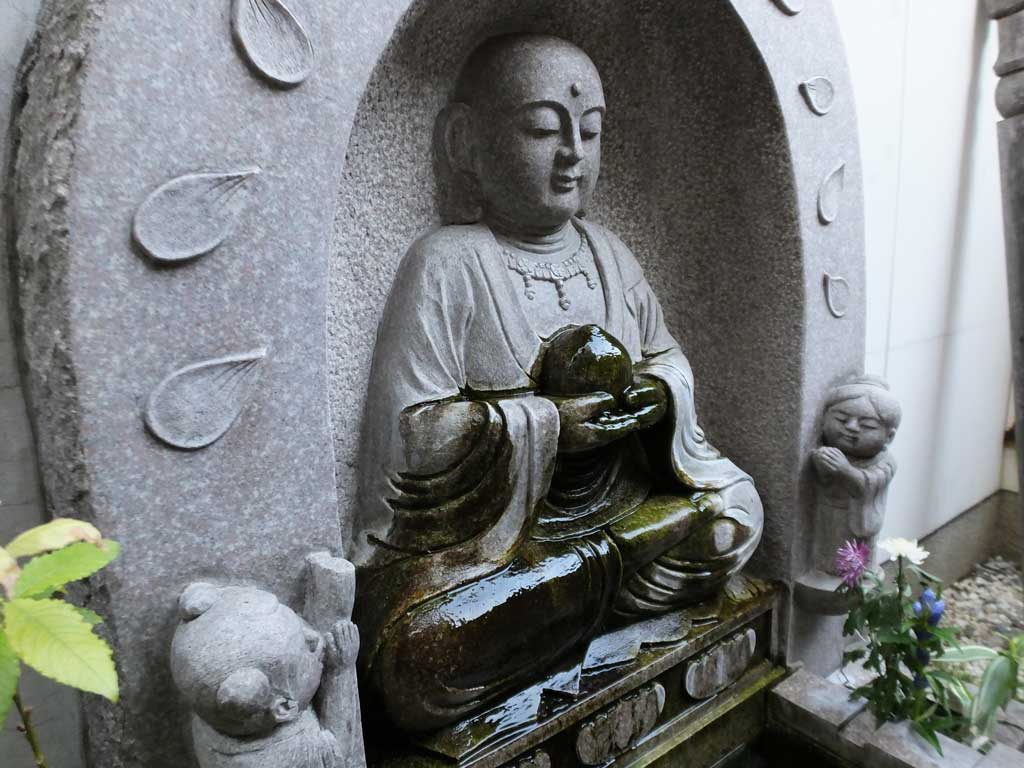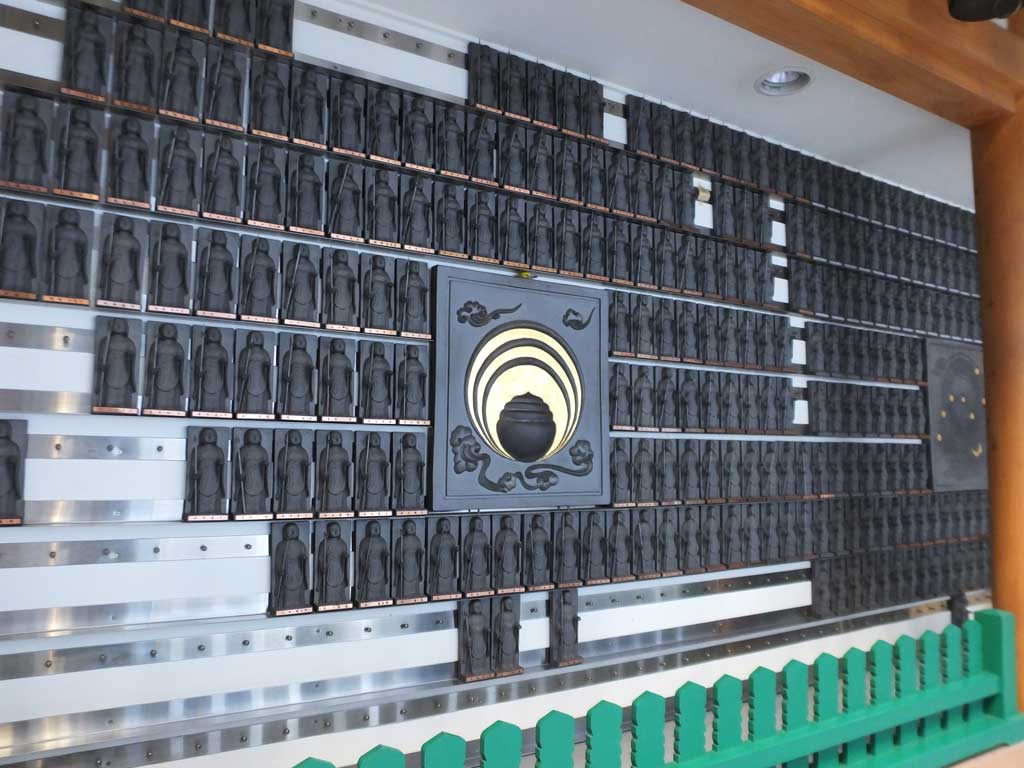 Ukiyo-shoji alley runs from Dotonbori Street in the North to Hozenji Yokocho in the South. It is interesting that the width is only 120 centimeters. You can see things in the Taisho Period (1912―1926) and the Showa Period (1926―1989) there. The three-dimensional pictures show the good old days in this area. There is a miniature shrine, too. It has a boy called Issun-boshi in it, and fortune-telling papers underneath it. You can draw a paper at 100 yen. By the way, 'Issun-boshi' is the name of a famous fairy tale and the name of its main character. He is small enough to ride on a bowl, and sometimes called 'Little One-Inch' in English.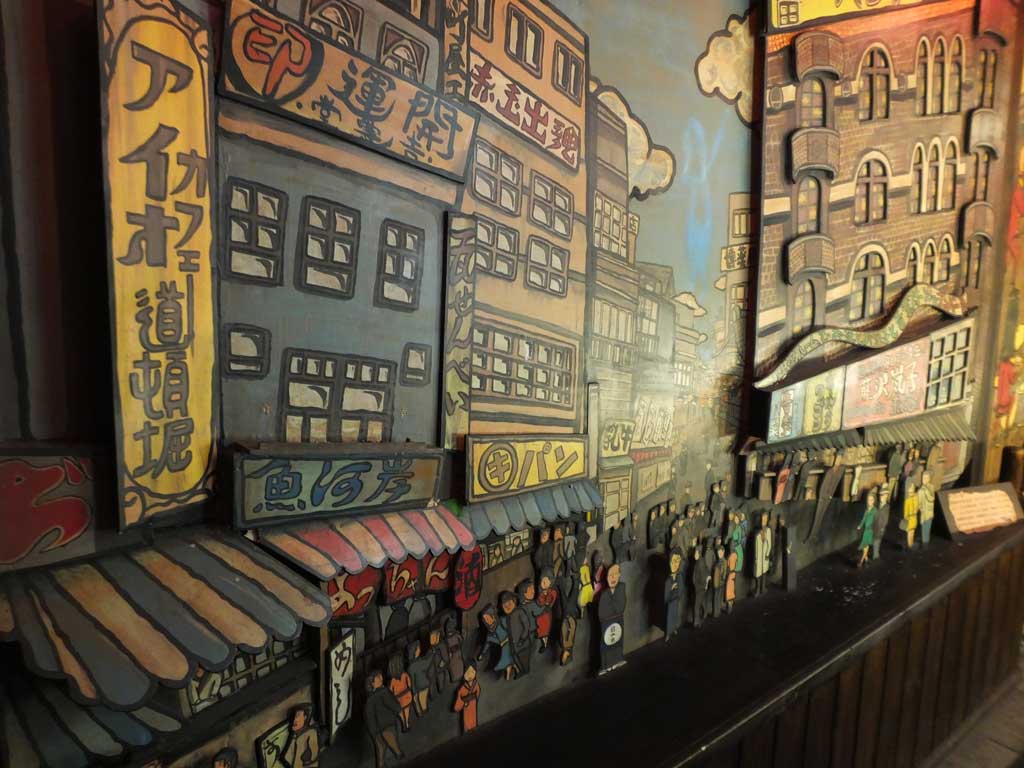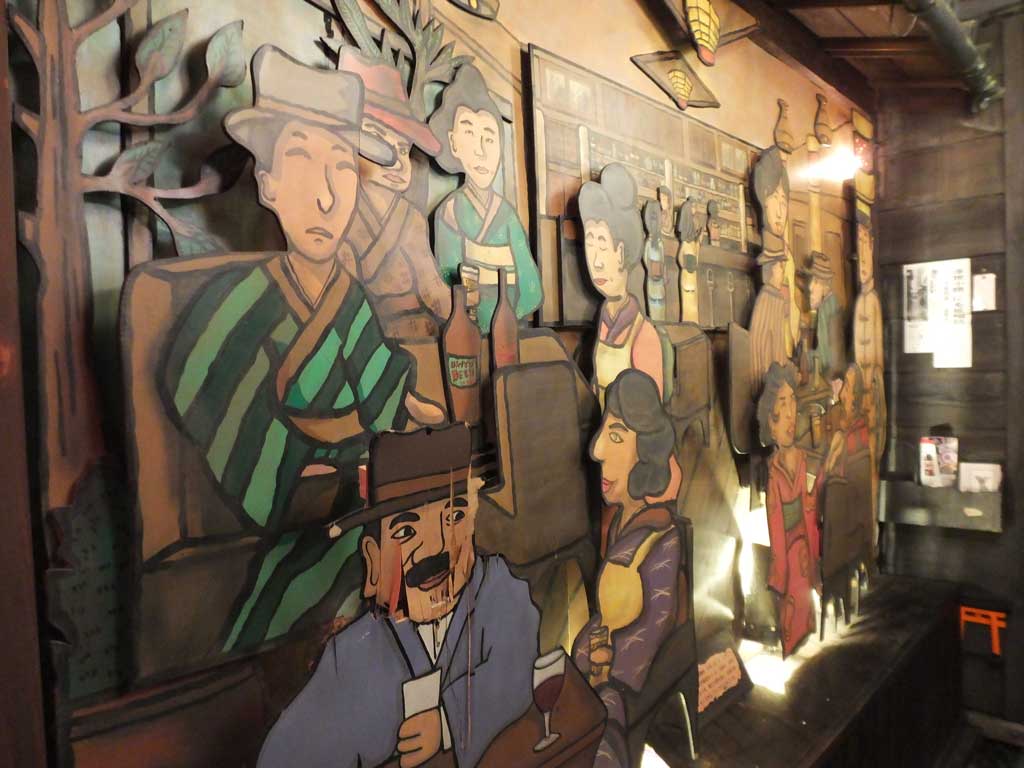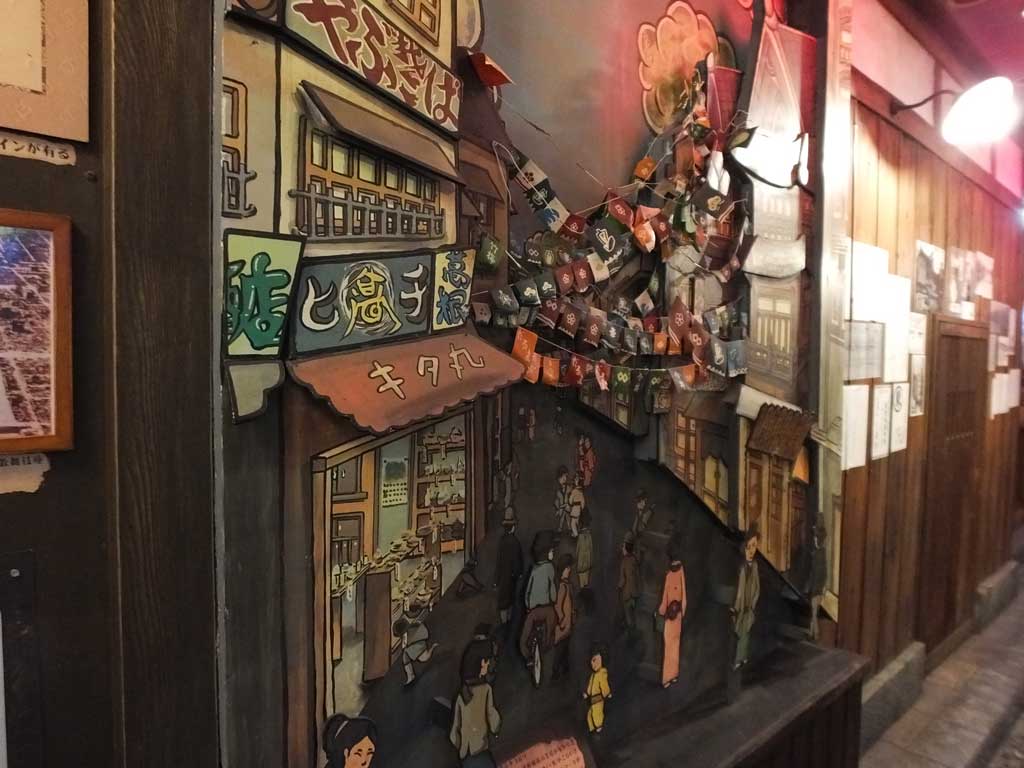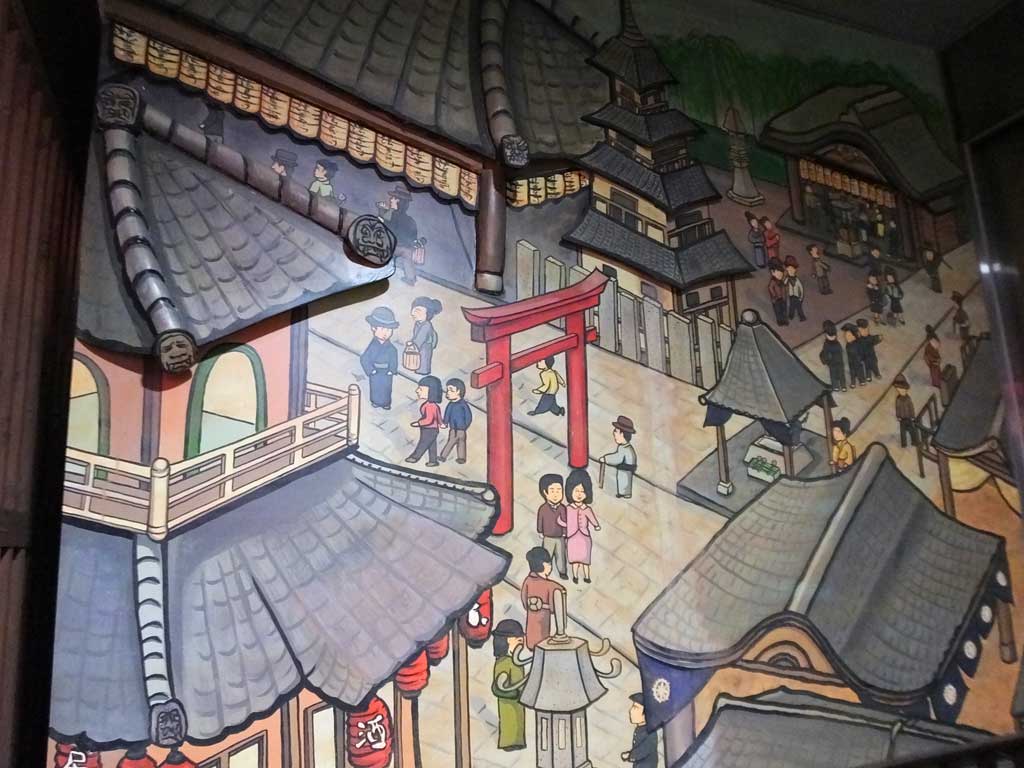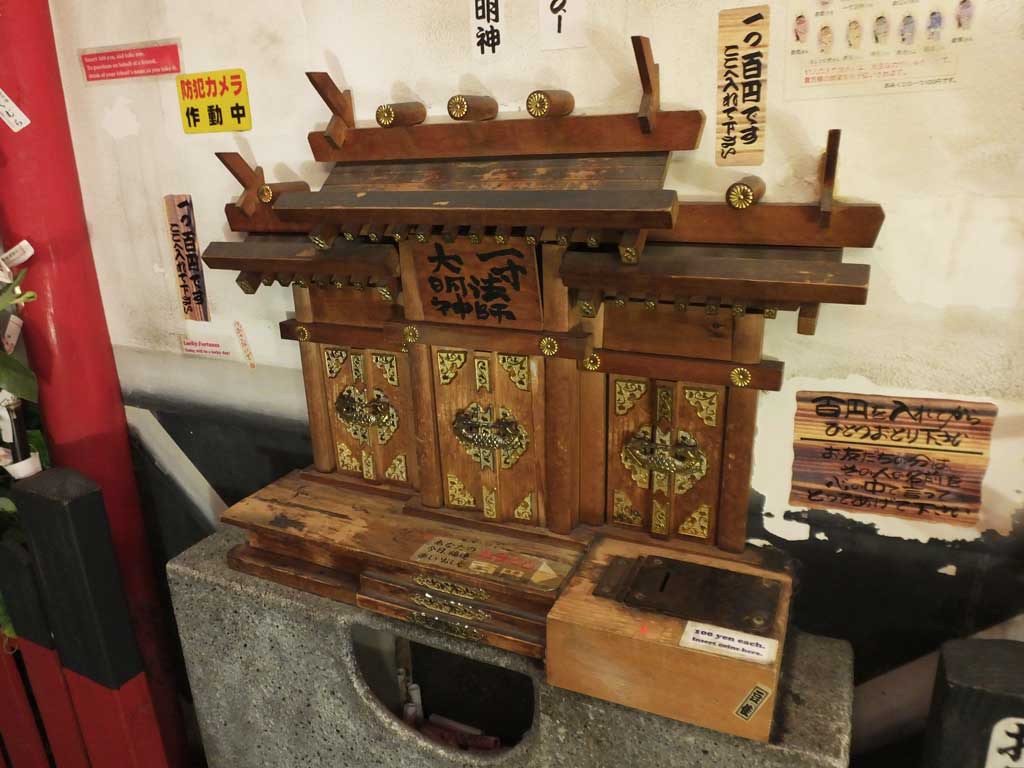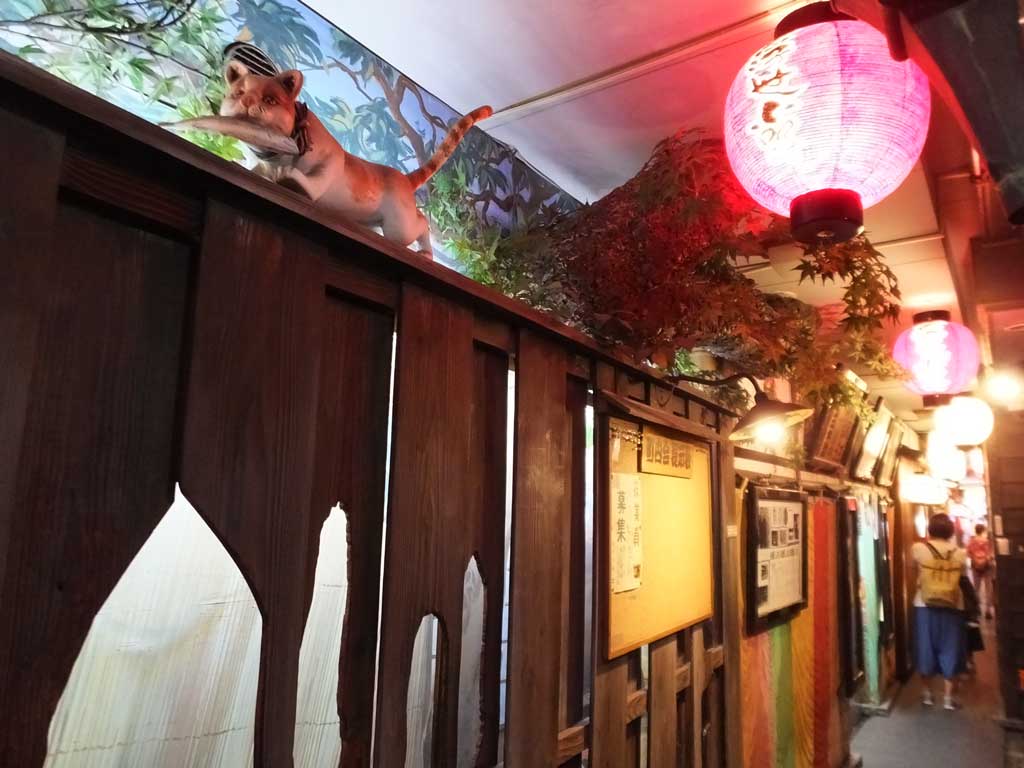 The western area of Dotonbori is interesting, too. Walk to the west side. After passing through the gate at Midosuji Street, you will see Dotonbori Hotel. In front of the hotel, there stand four strange statues―an Asian, an African, an Arab and a Westerner. At the corner of the street, you can also see a small statue called Shusse Jizo. It is a deity of success in business, which is loved by many people today. However, it was once lost due to the air raid in 1945. Some years after the war ended, there was a miracle that the statue was unearthed.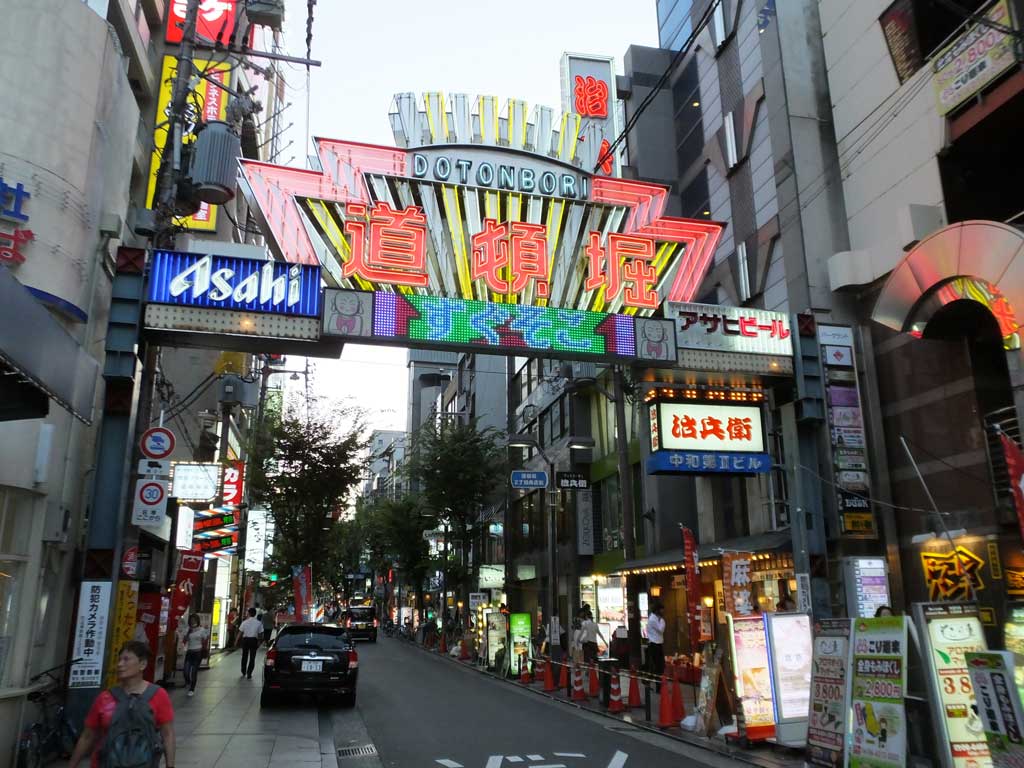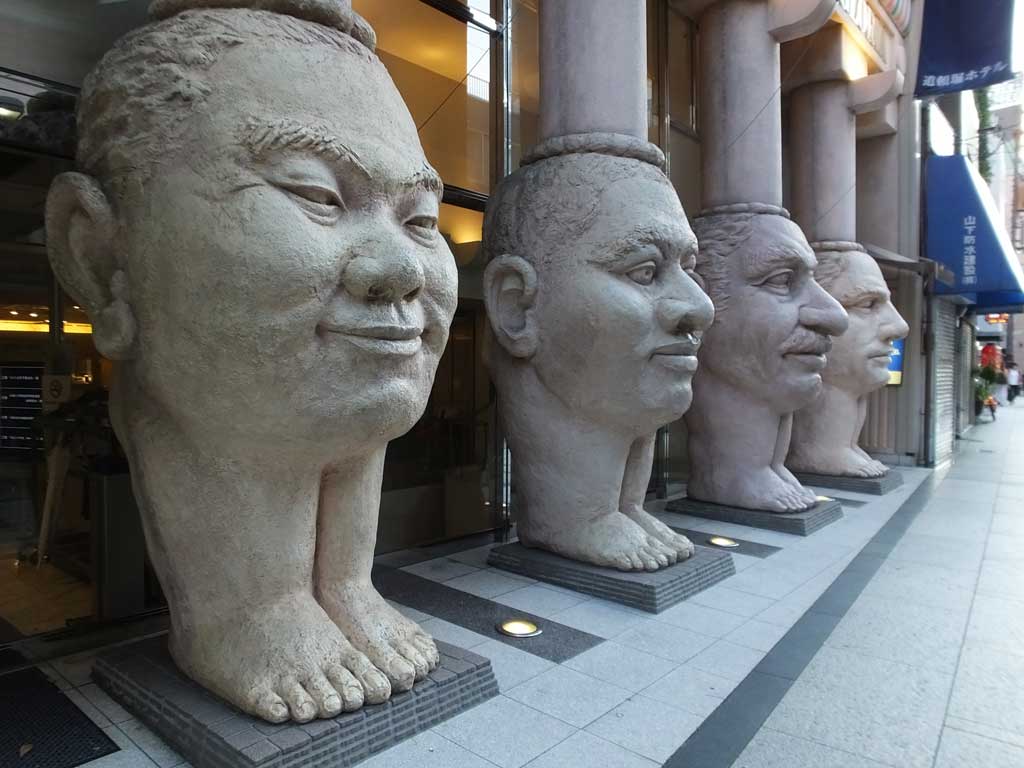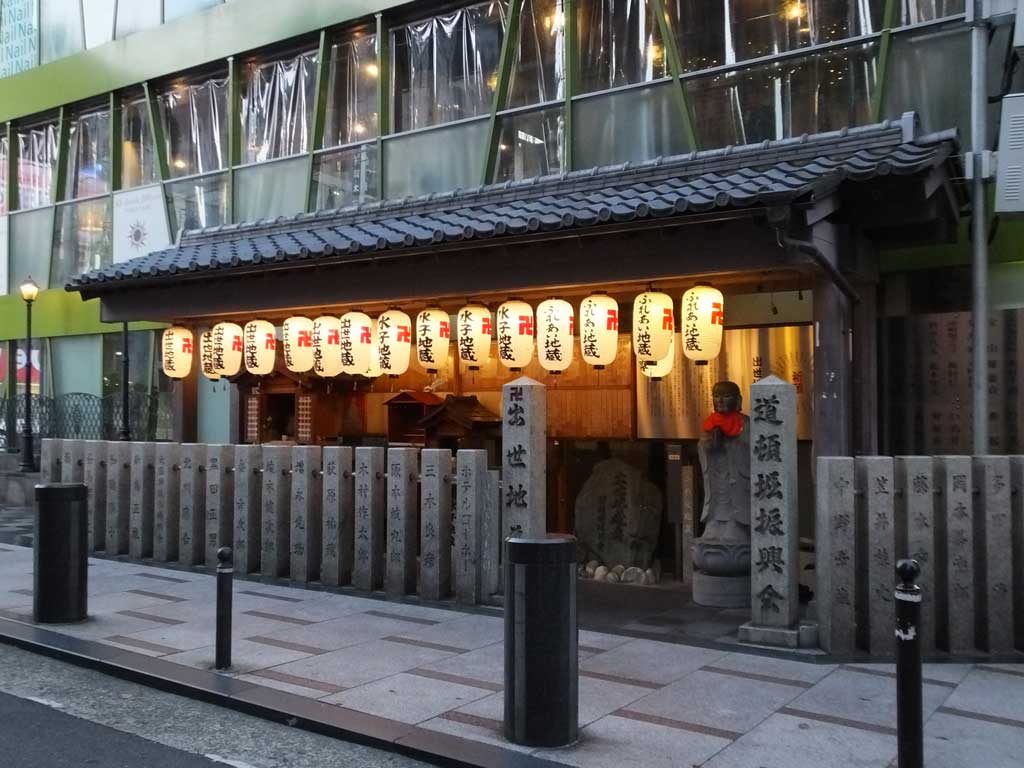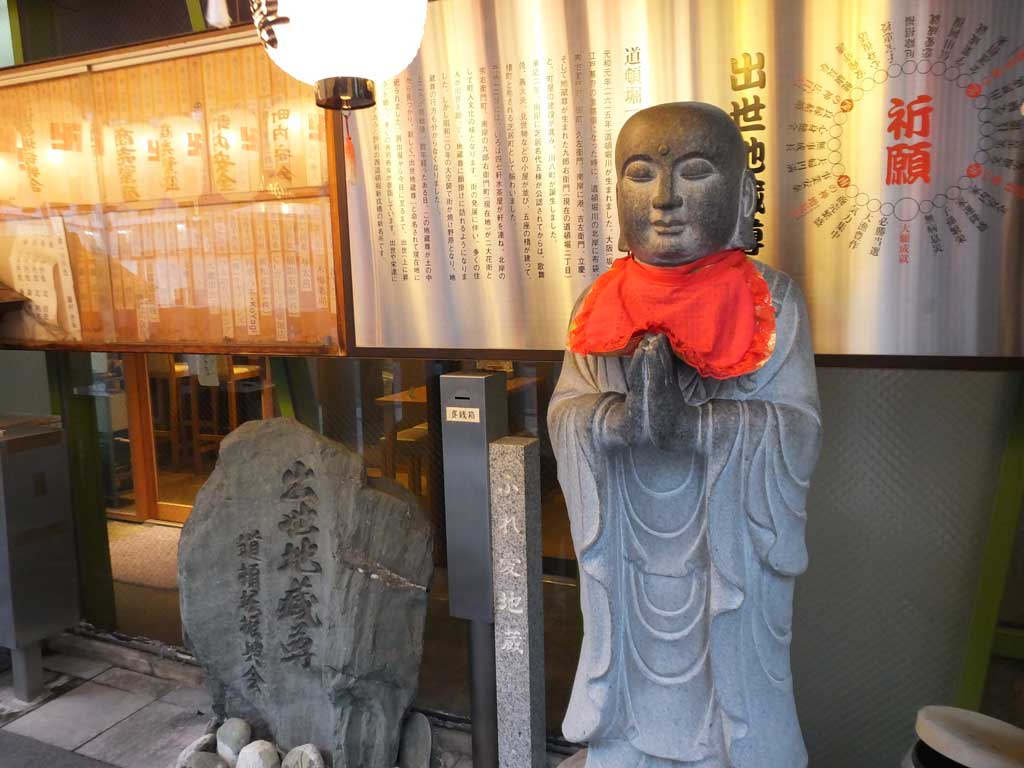 Dotonbori is a very interesting area that has various aspects like this. I go there several times in a year, and I have a fun time whenever I go there. I think this is because it has a lively atmosphere and the food is great. It is also good that people in Osaka are very friendly and love jokes. I recommend to visit Dotonbori if you are in Kansai region (the southern-central region of the main island of Japan) as well as Kyoto, Nara, Kobe and Kita (the north area of Osaka City).