Roshoki is an old restaurant that specializes in serving Chinese steamed pork buns (Japanese: buta-manju, buta-man). It is located in Kobe Chinatown. When it opened in 1915, it was crowded with Chinese sailors who missed the food from their hometown. Roshoki is the first restaurant to serve what is called 'buta-manju' in Japan, and it became extremely popular. A newspaper reported that so many customers opened and closed the door of Roshoki that two holes opened in it only in ten years.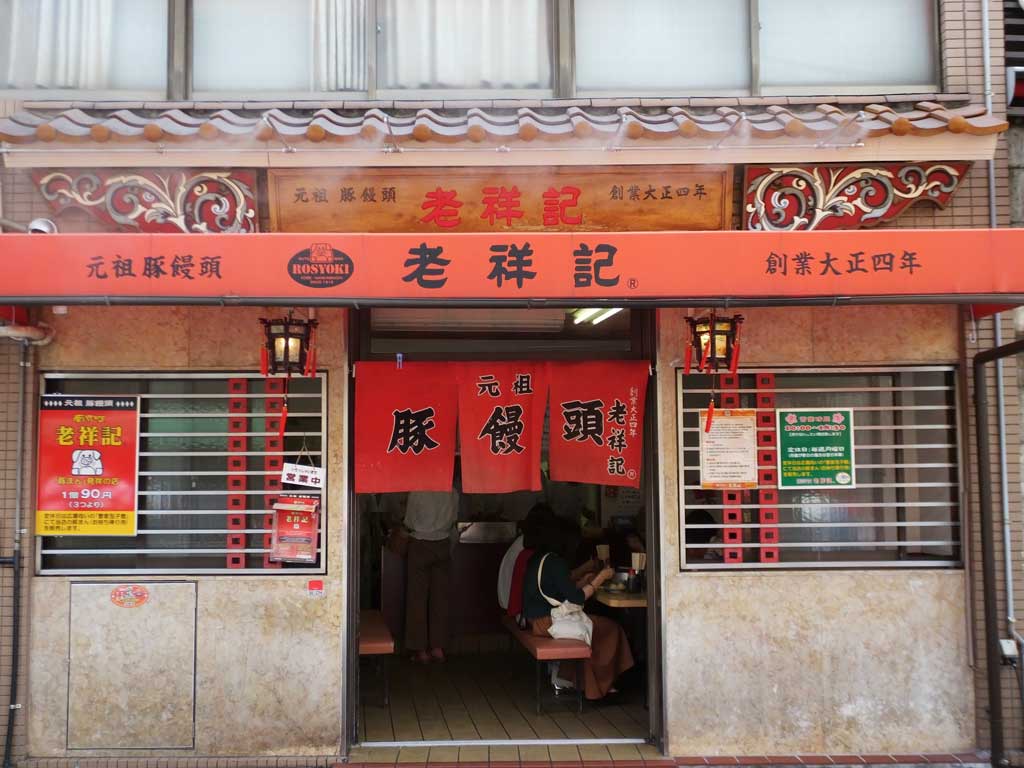 The other day (in July 2017) I went to Roshoki, and yes, the buta-man became one of my favorite food. Surprisingly, I ate three in five minutes. (They are small, and everyone has to order at least three. I'm not a glutton!) Moreover, the staff are amazing. Each staff member can wrap the filling in 13 buns per minute. It takes from four to five years to learn how to wrap. They make 13,000 buta-man a day, and all of them sell out in a day. Roshoki is loved by millions of people just like the old days.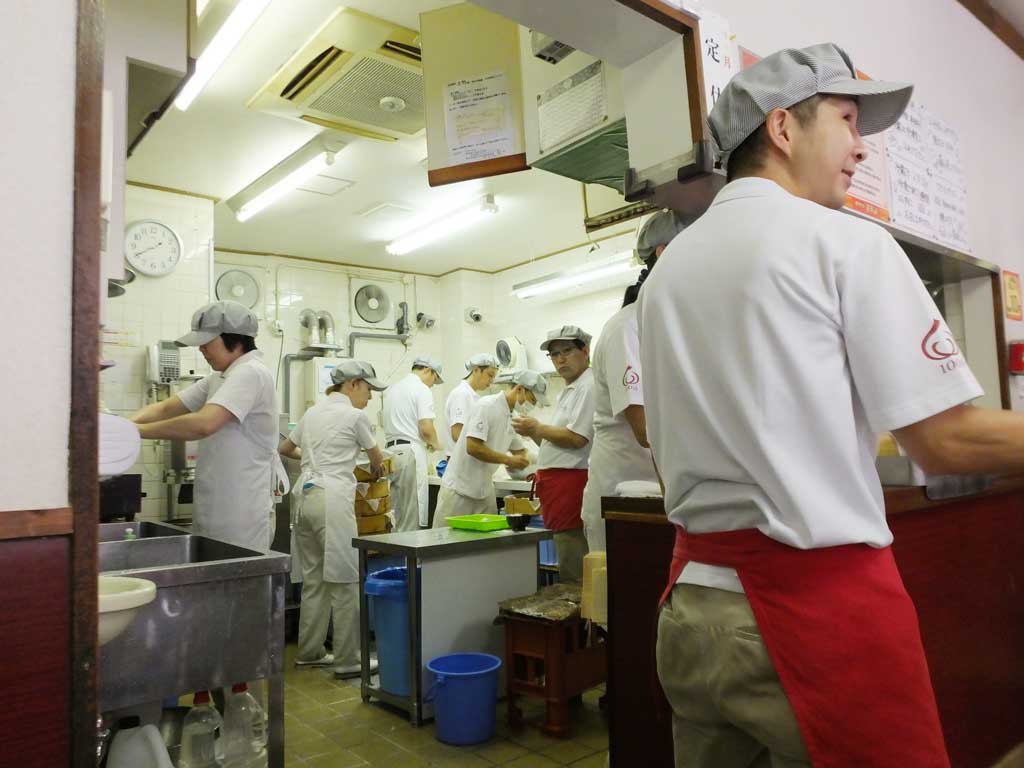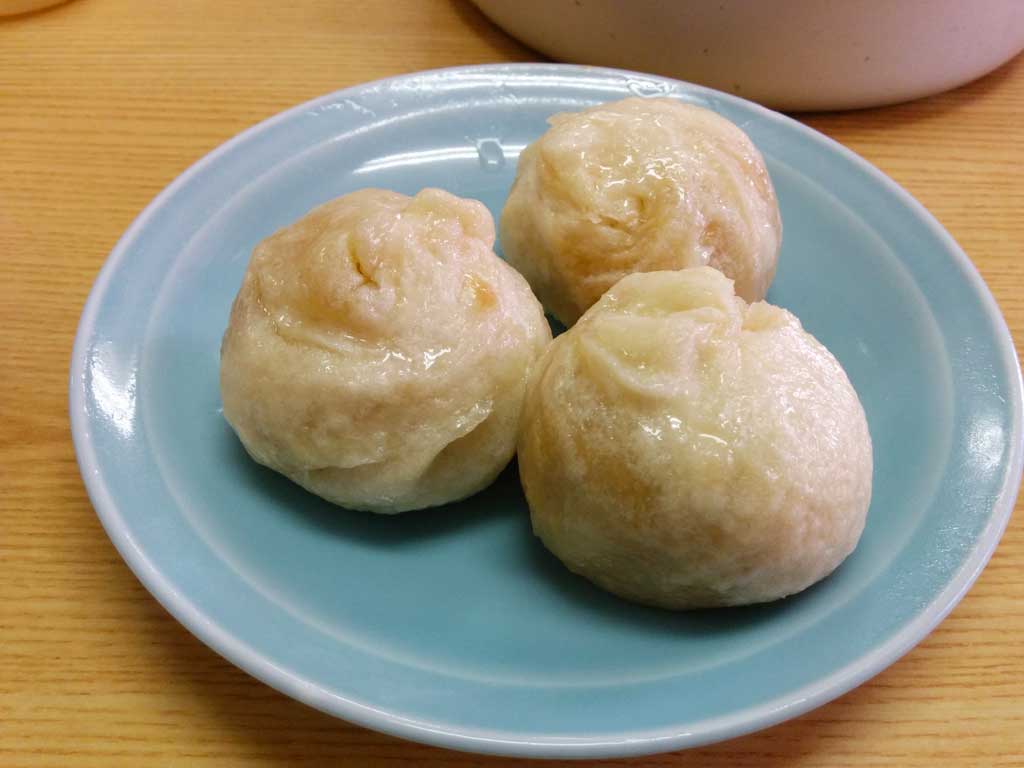 I went there on Friday, and did not wait at all. However, maybe you have to wait from 30 minutes to an hour on Saturday, Sunday and Public Holiday. It is better to go there from 10:00 a.m. to 11:00 a.m. on weekdays. Roshoki is closed on Monday, but you can buy Roshoki's buta-man at Soke Paotsu Kan located diagonally opposite Roshoki, across the square. In the square, there stands a small hexagonal building for rest, Azumaya. It is the symbol of Kobe Chinatown. It is fun to eat the buta-man and walk around the area, feeling the breeze of 'China' in Japan.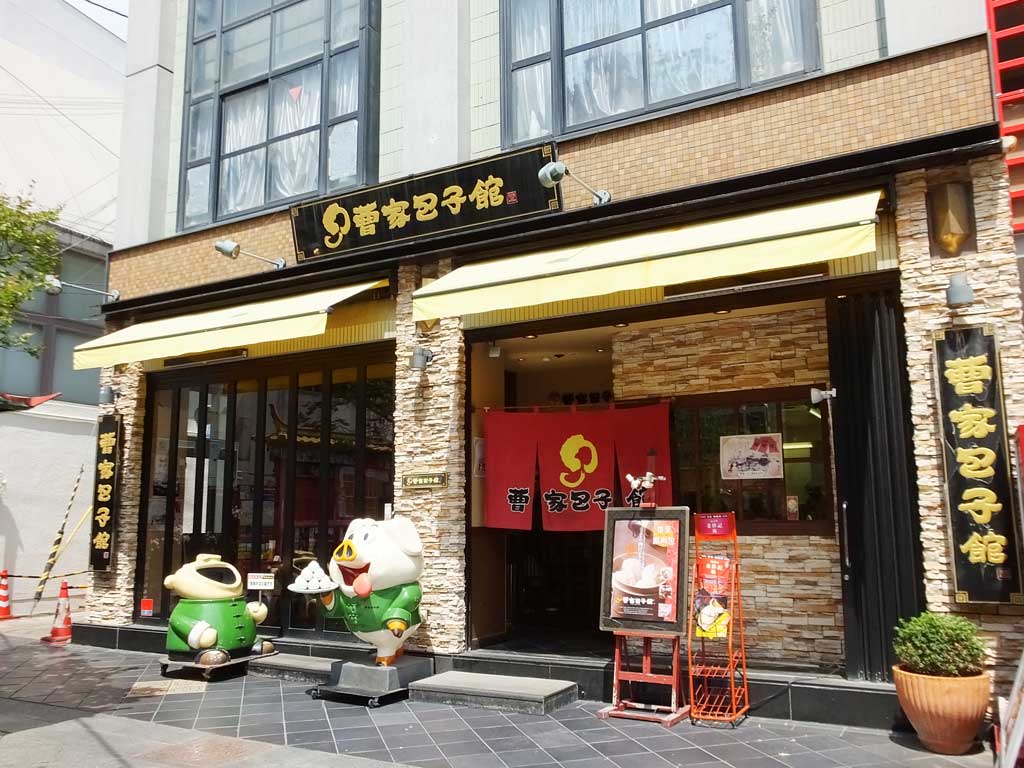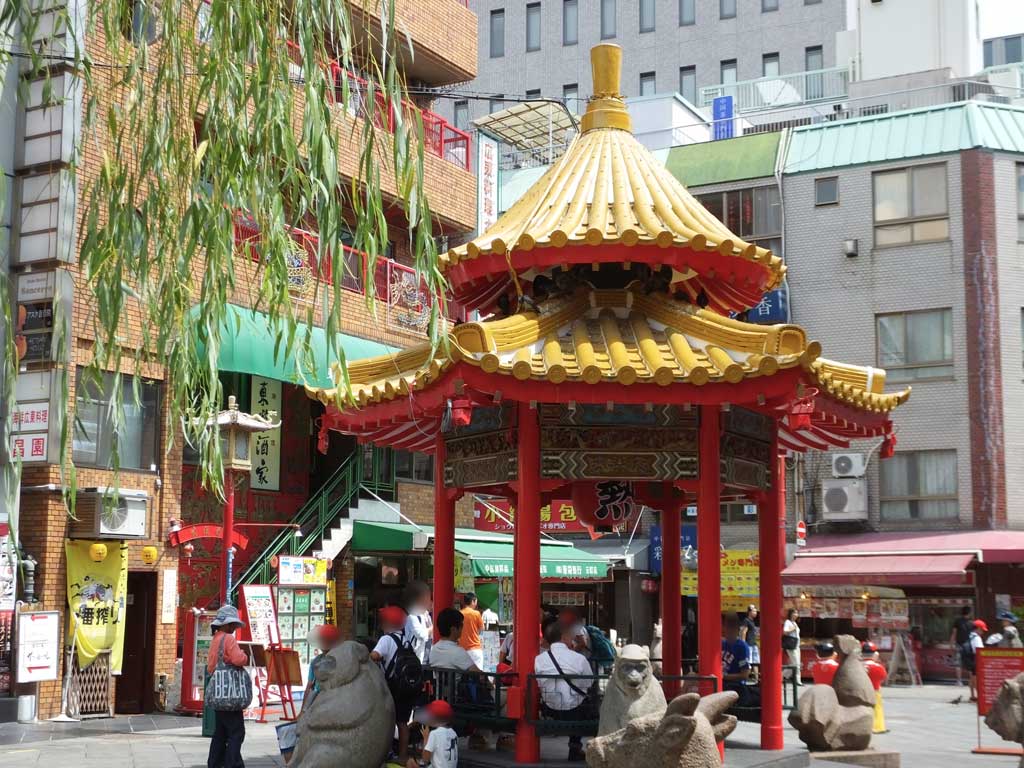 【Roshoki】
2-1-14 Motomachidori, Chuoku, Kobe City, Hyogo 
Tel: +81 78-331-7714
10:00 a.m.―6:30 p.m. (closed when the buta-man is sold out)
Closed: Mon. (You can buy Roshoki's buta-man at Soke Paotsu Kan on Mon.)
URL: http://roushouki.com/ (Japanese)
【Soke Paotsu Kan】
1-3-7 Motomachidori, Chuoku, Kobe City, Hyogo 
Tel: +81 78-331-7726
10:00 a.m.―6:30 p.m. (closed when Soke Paotsu Kan's buta-man is sold out)
Closed: Tue.
URL: http://www.roushouki.com/paotukan/ (Japanese)