Piroshikiya sells Russian buns called pirozhki. The shop is located in the department store in Sannomiya, Sogo Kobe. Piroshikiya is loved by a wide range of people in Kobe. Probably you have to wait a little in line, but you can eat tasty, authentic pirozhki.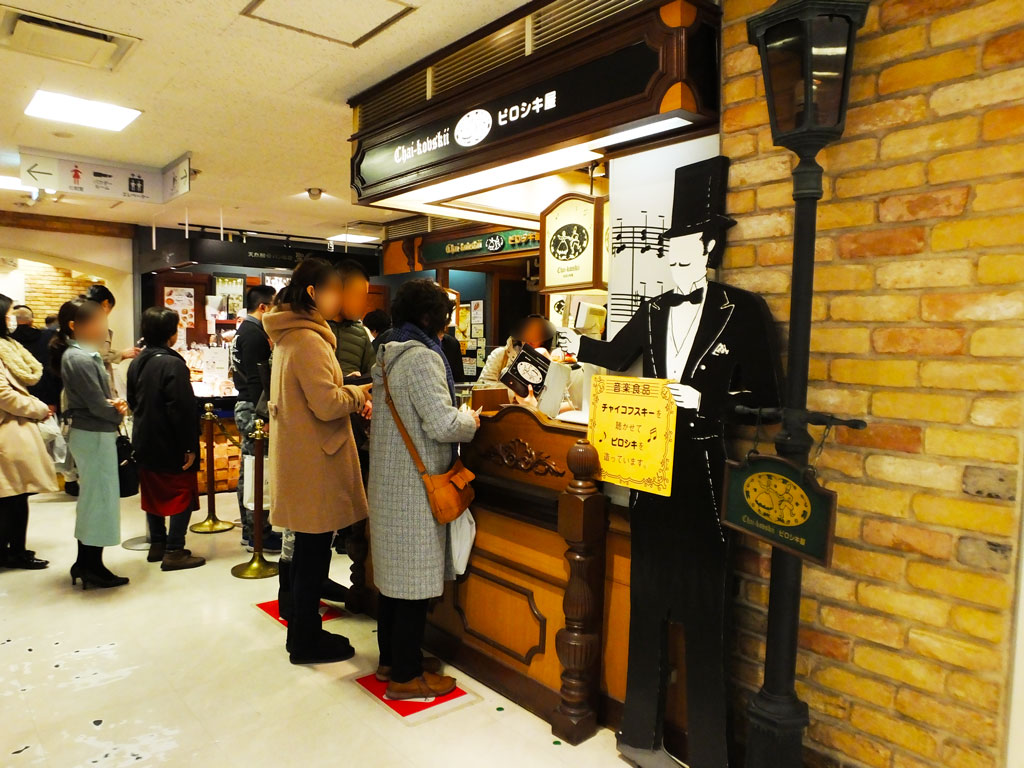 At Piroshikiya, you can hear Waltz of the Flowers by the Russian composer, Tchaikovsky. According to Piroshikiya, if they let fermenting dough of pirozhki "listen to" Waltz of the Flowers, the taste of the pirozhki becomes milder. When I went there I didn't get bored with waiting because some staff members were dancing to the music while making pirozhki. It is interesting and maybe this is why the media sometimes talks about Piroshikiya.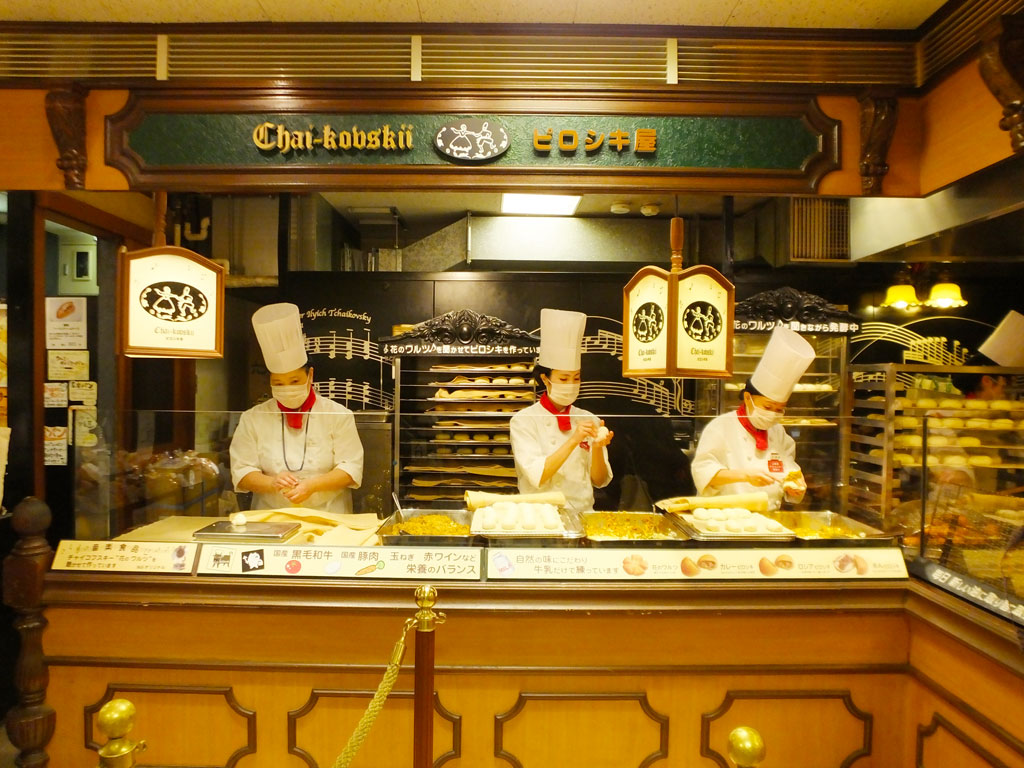 They have various types of pirozhki. Piroshikiya's specialty is "Russia" (Japanese: Roshia) that has a classic flavor. "Curry" (Japanese: Kare) is popular especially among children, and from Friday to Sunday, you can get "Cheese Curry" (Japanese: Chizu Kare), too. "Red Bean Paste" (Japanese: An) has sweet paste in it, but I suppose this is Japanese staff's idea because the red bean paste is often eaten in Japan, and it is not very common in Russia. Also there is a flower-shaped one called "Waltz of the Flowers" (Japanese: Hana no Warutsu). It doesn't have any fillings and it is sprinkled with sugar.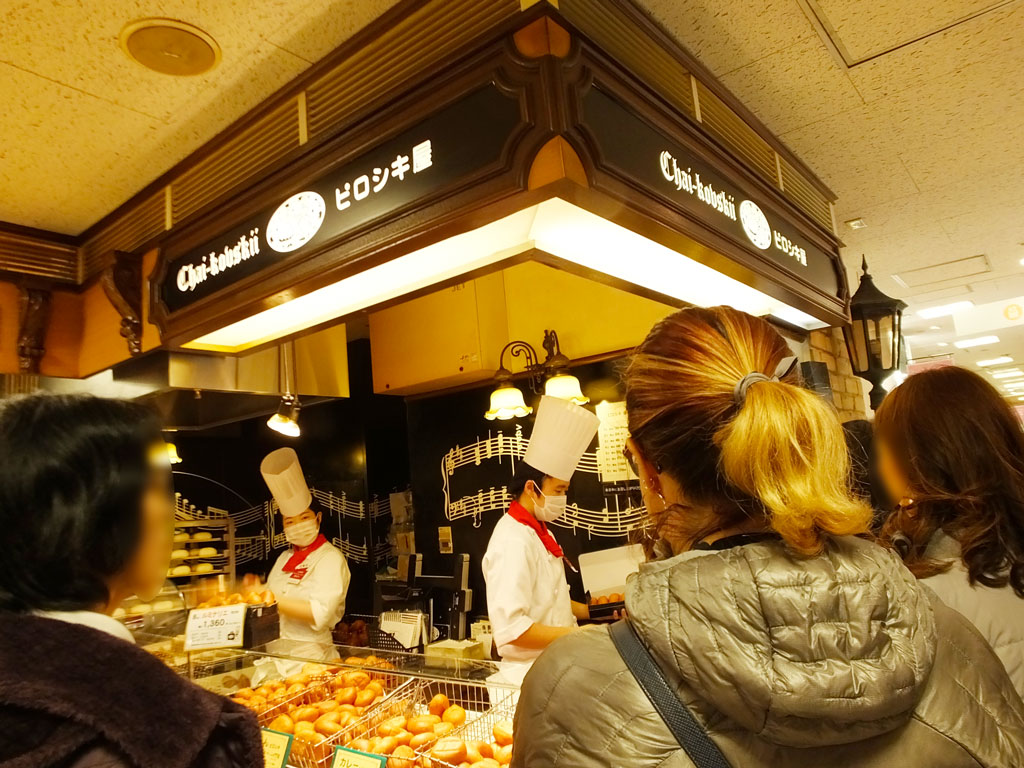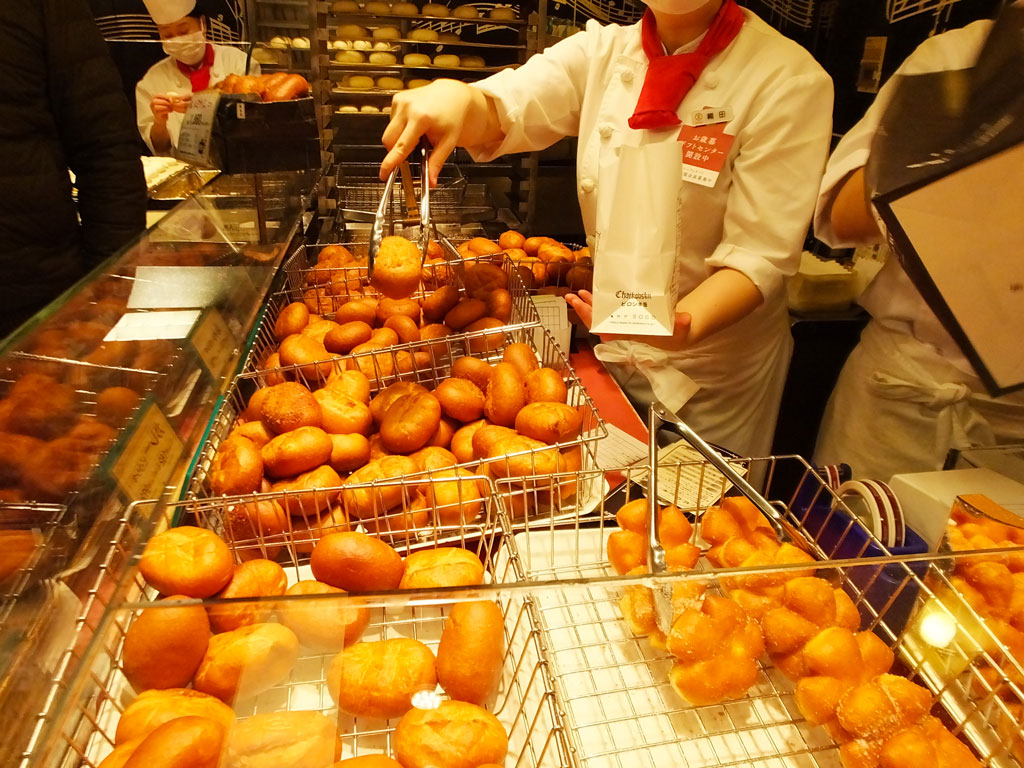 I bought "Russia," "Curry" and "Cheese Curry," and all of them were good. "Russia" tasted lighter than I expected, and "Cheese Curry" has the richest taste among them. My husband loves "Russia" and he has eaten it since he was a student (more than 10 years ago). "Russia" includes beef, onions, carrots, cheese, tomatoes and so on. It is handy and tasty, and moreover, nutritious with vegetables!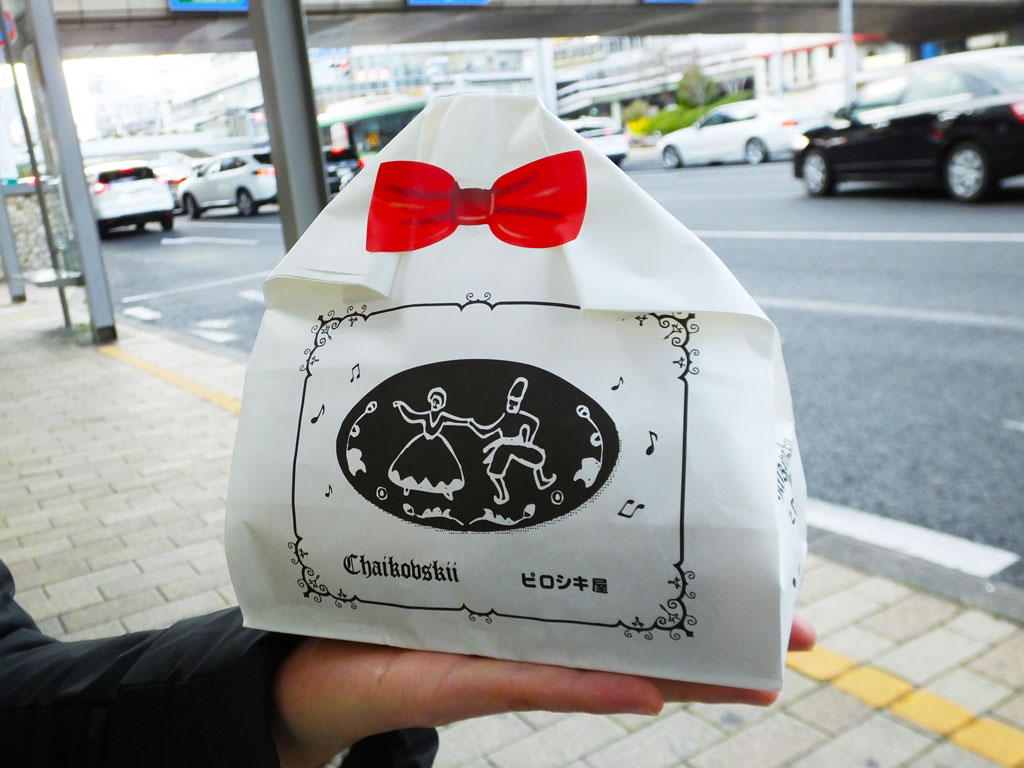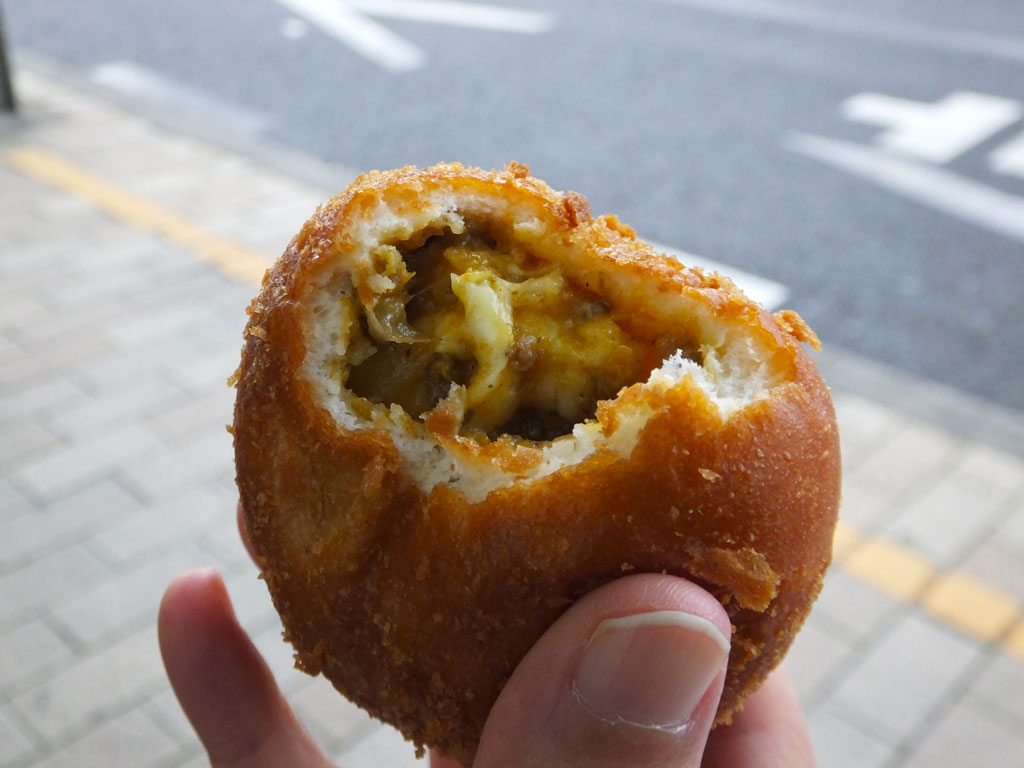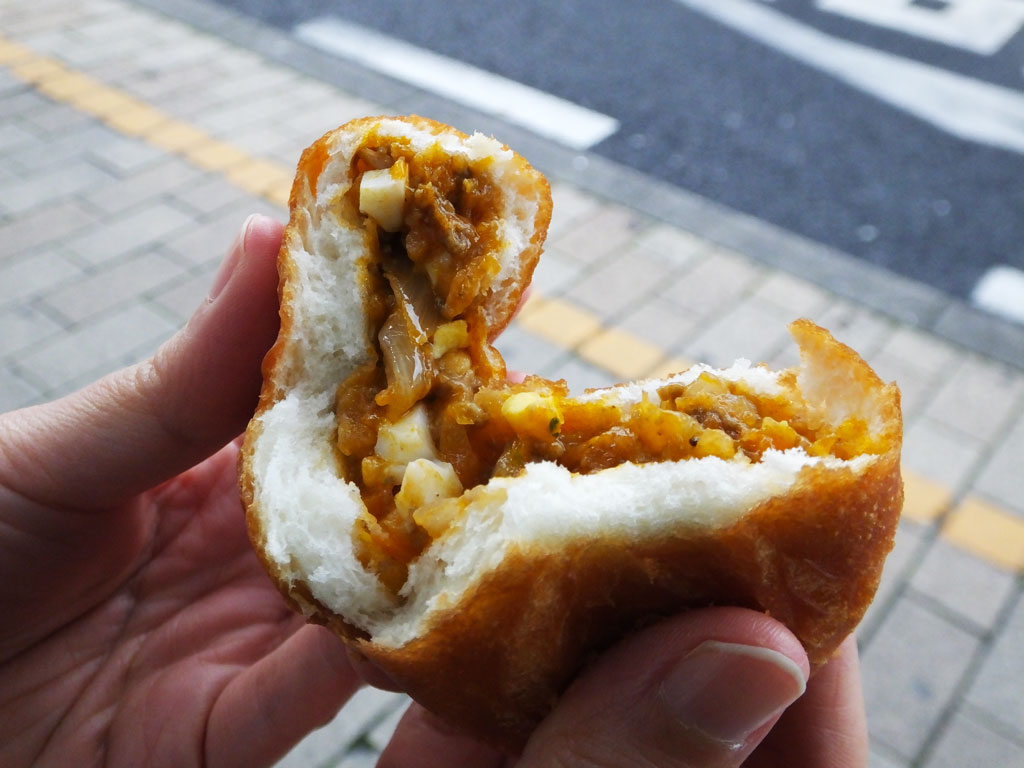 【Piroshikiya】
Sogo B1F , 8-1-8 Onoedori, Chuo-ku, Kobe City, Hyogo 
10:00 a.m.―8:00 p.m. 
HP: http://www.fs-osakaya.co.jp/piroshki/index.html (Japanese)