Coffee House Maki is famous for its unique breakfast combo. It is located near Shimogamo Shrine, and it takes about 5 minutes from Demachiyanagi Station by foot. If you go to Shimogamo Shrine, you must have breakfast here before you visit the shrine. The breakfast time is from 8:30 a.m. until noon. I went there at 9:00 a.m, when all the tables were already taken. I sat down on a chair and waited for about 10 minutes.
I ordered the famous breakfast combo. It was 650 yen. Look at the nice presentation of the potato salad, green salad, ham and egg in the bread crust frame. It looks like a toy box. It is a little strange to see chopsticks with toast and coffee, but Japanese people often use chopsticks when eating salad.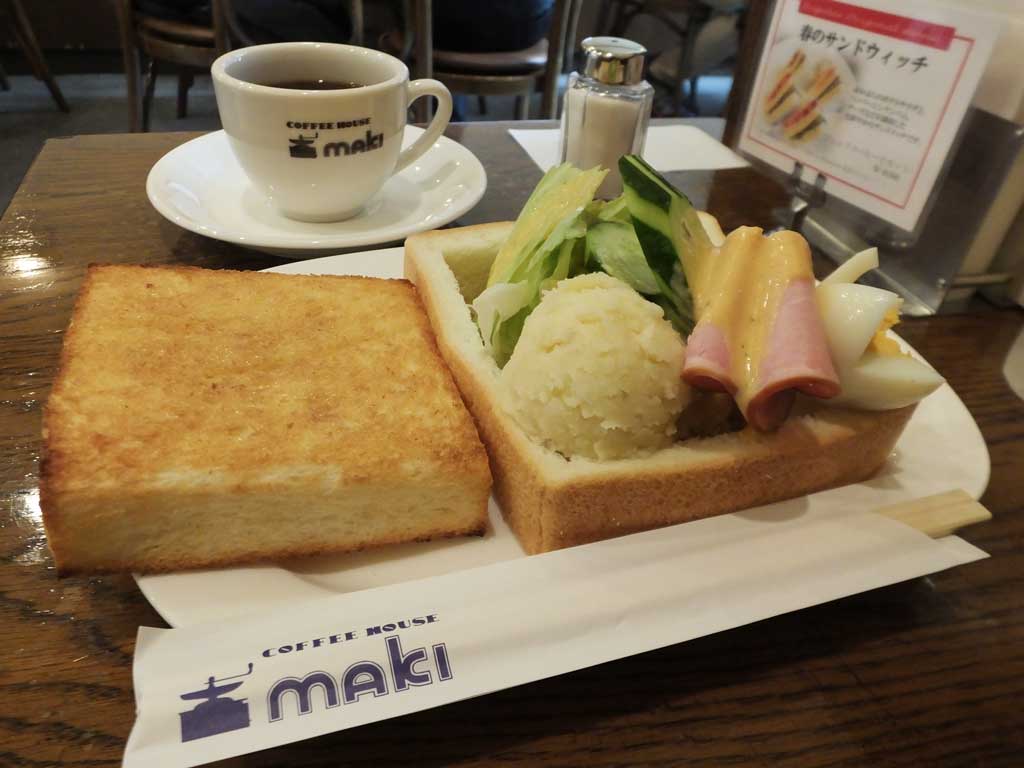 I think this coffe house is definitely worth going to, because they go to great lengths to make sure everyone have a good time. They carefully select coffee beans by hand, home-roast them and drip coffee through a flannel filter so that the coffee has a fresh aroma and a mild and mellow taste. Of course they care about the temperature of the room and the behavior of the staff, too. Furthermore, they change music and lighting according to time of the day. I'm sure you can spend a lovely morning here. Coffee House Maki is highly recommended especially for coffee lovers.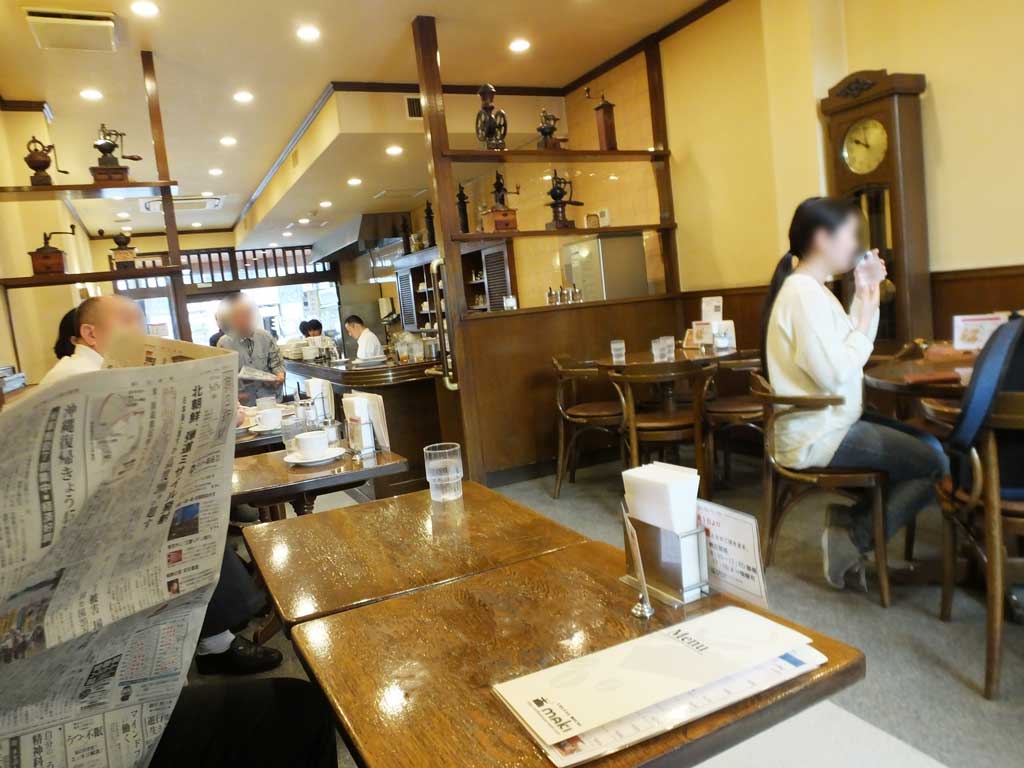 【COFFEE HOUSE MAKI】
211 Seiryu-cho, Kamigyoku, Kyoto City, Kyoto
Tel: 075-222-2460
8:30 a.m.―7:00 p.m.
Breakfast 8:30 a.m.―12:00 a.m.
URL: http://www.coffeehouse-maki.com/ (Japanese)