A Large Shrine: from the Foot to Top of Mt. Otokoyama
I visited Iwashimizu Hachimangu Shrine on New Year's Day. It is located in the city of Yawata in Kyoto Prefecture. At the foot of Mt. Otokoyama, you can see a unique name tablet of the shrine on First Torii Gate. The pair of doves stands for the Chinese character for '8' ('hachi' in Japanese). Doves are believed to be messengers of three deities of this shrine.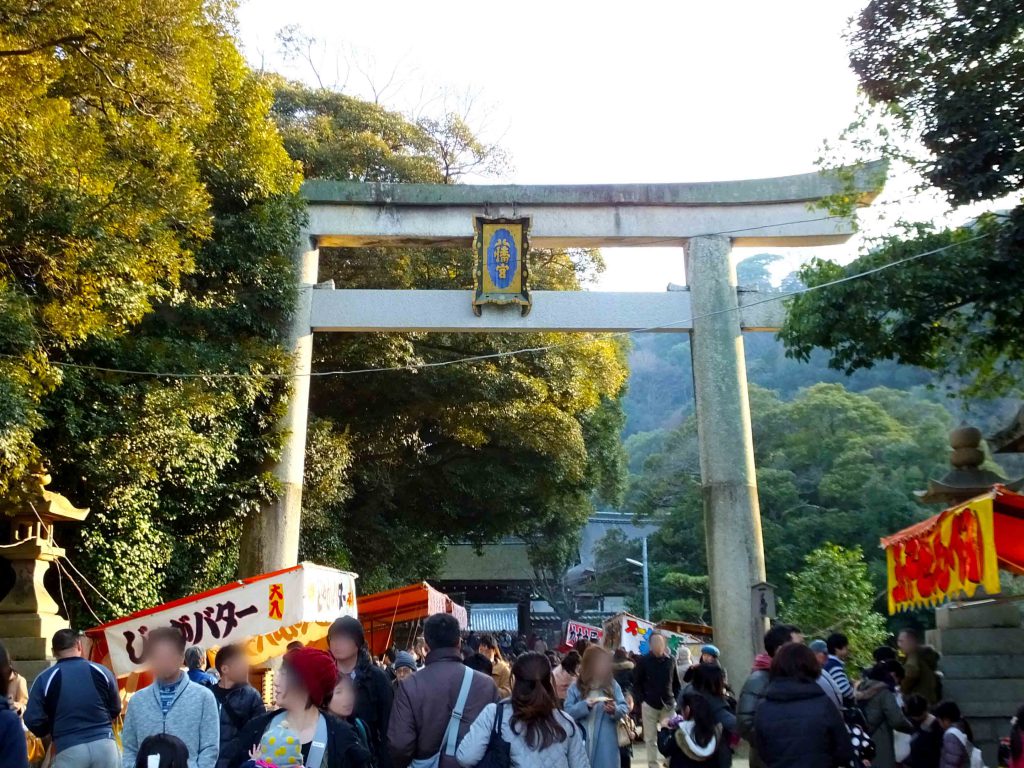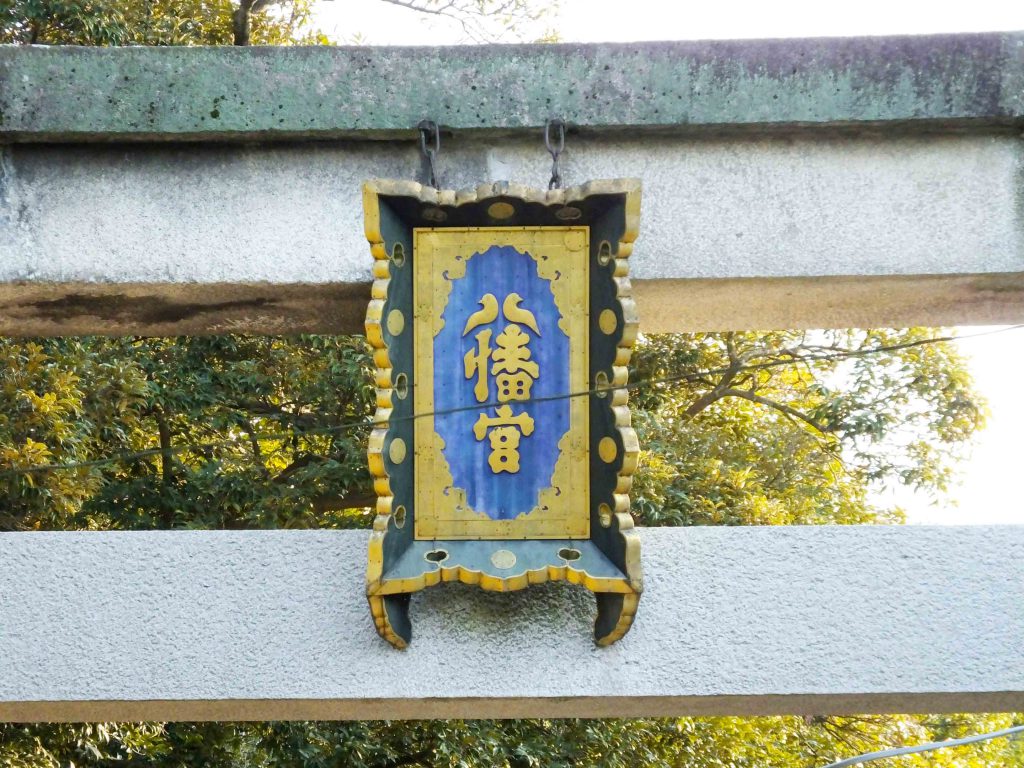 The main sanctuary sits atop Mt. Otokoyama. You can go there by cable car. The railroad bridge for the cable car is the highest one in Japan. I enjoyed the view from the cable car. It was fun. A one-way fare is 200 yen.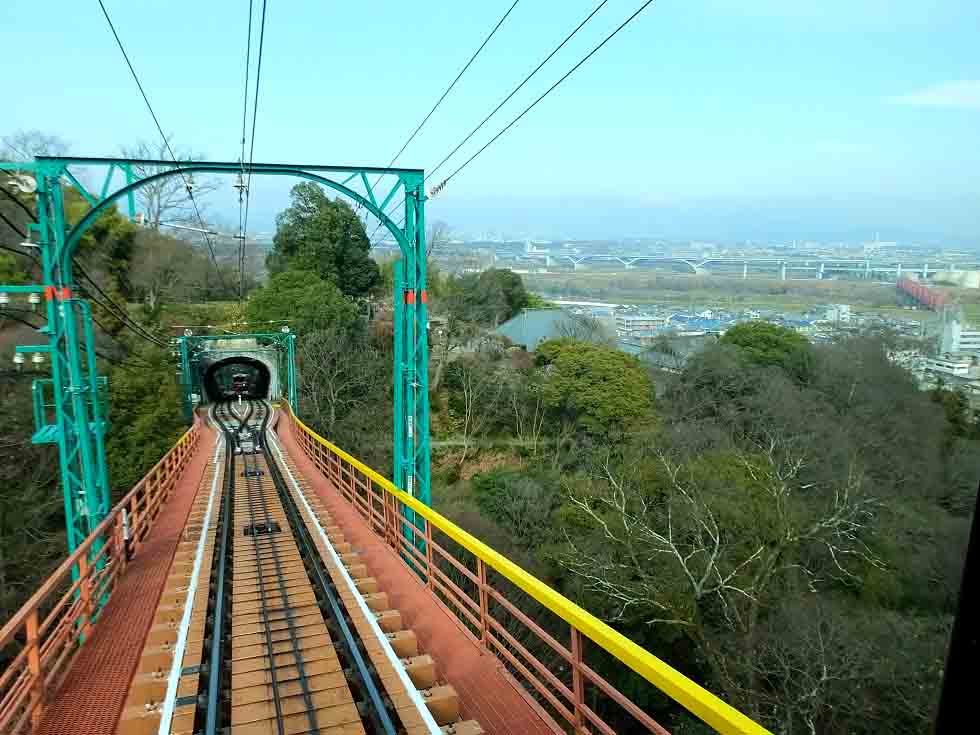 On the mountain, there is an outlet for charging electric cars in front of Edison Monument. Actually, Thomas Edison used filaments made of bamboos grown here to invent a long-lasting light bulb. In 1964, his daughter visited the shrine and was deeply moved by the splendid monument.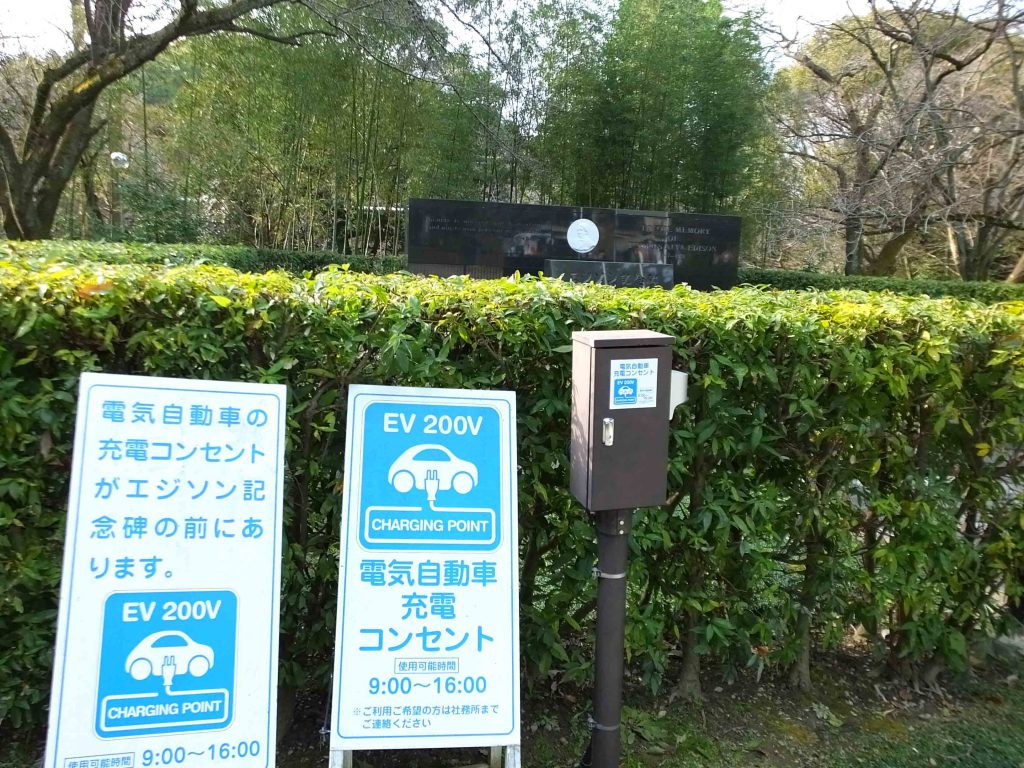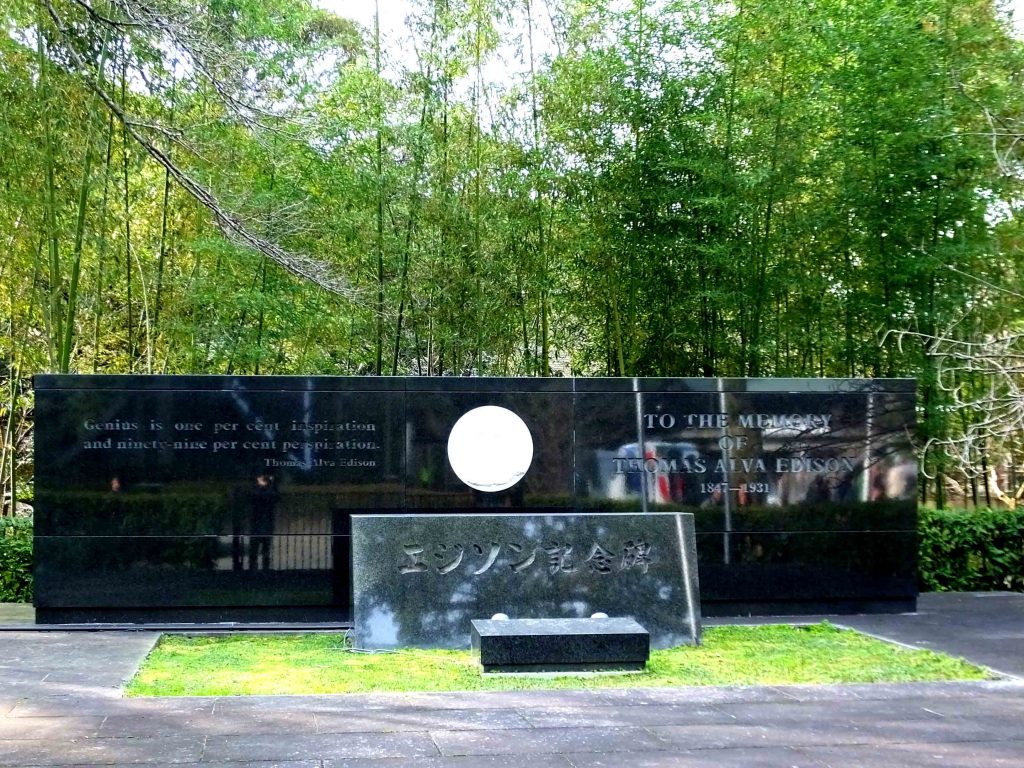 The Main Sanctuary and Omikuji
How crowded it was! Many people flocked to the main sanctuary to pray. In 2016, the architecture of the shrine was designated as a national treasure of Japan. It was New Year's Day, so there was a giant pair of arrows in front of the main sanctuary.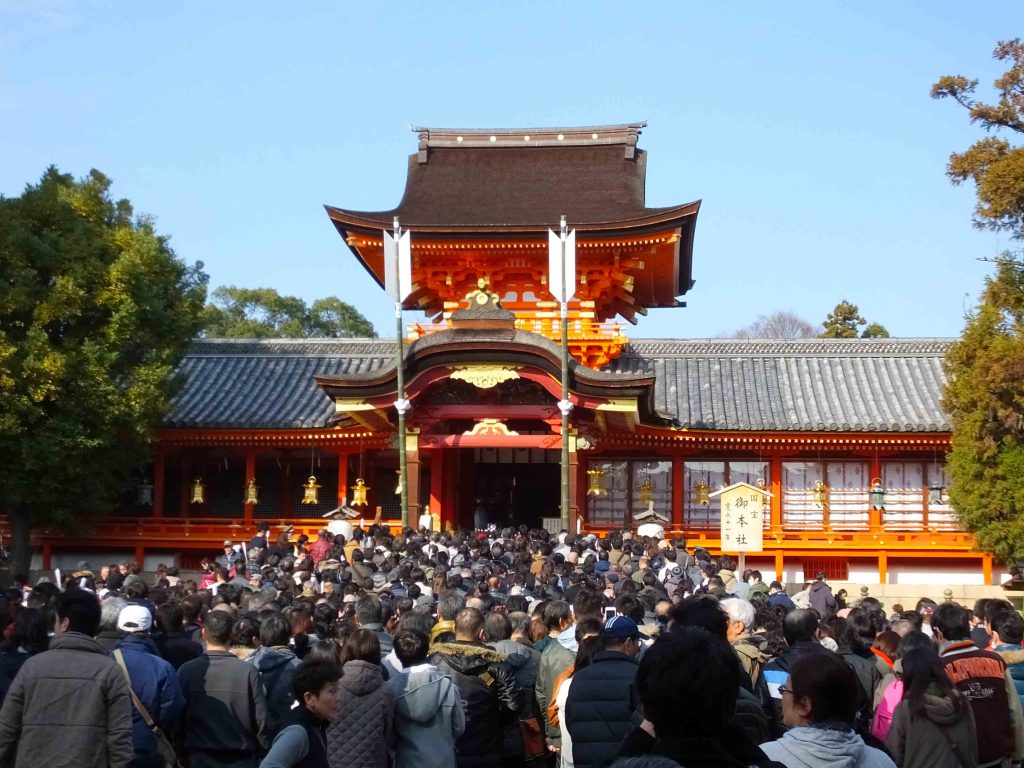 I walked around the main sanctuary and noticed that the north-eastern corner of its stone wall was cut off. Why do you think this is? Actually, in Japan, it has been believed that demons would come from this direction. To cut off the north-eastern corner means to prevent evil spirits from coming in.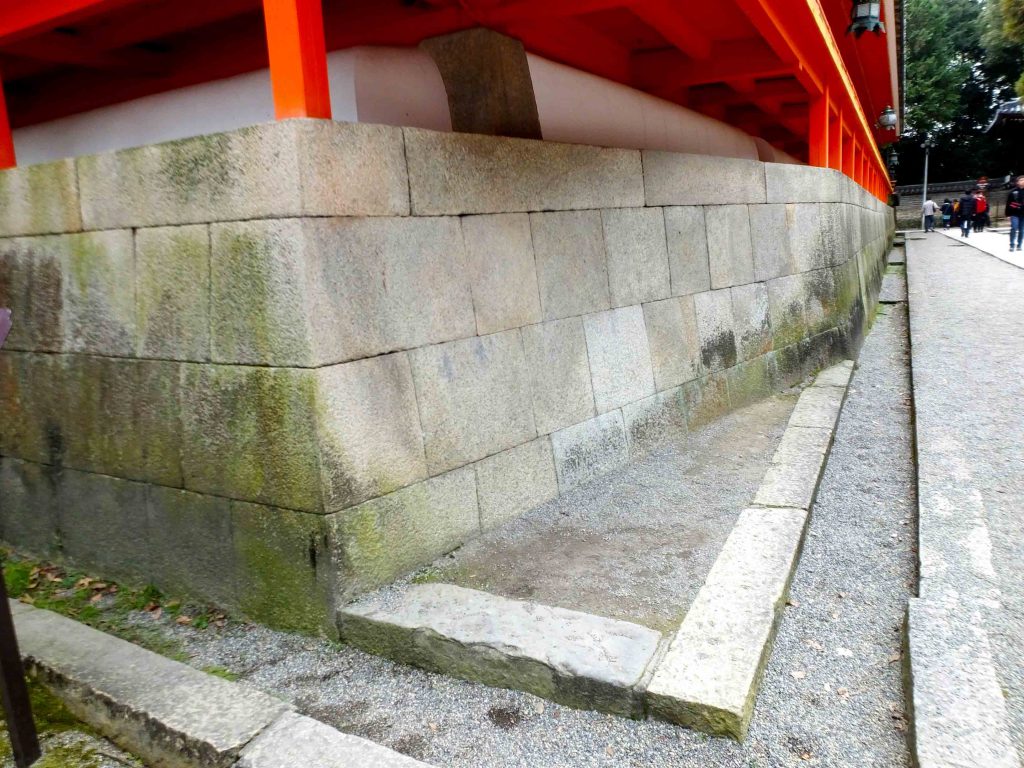 Near the main sanctuary, pretty doves are waiting for visitors having omikuji fortune-telling paper strips. I was happy to get one. Some people tie their omikuji papers to the ropes in front of the wall when the fortunes are not very good. The wall is called Nobunaga-bei because Oda Nobunaga, a very famous feudal lord in the 16th century, dedicated it to the shrine.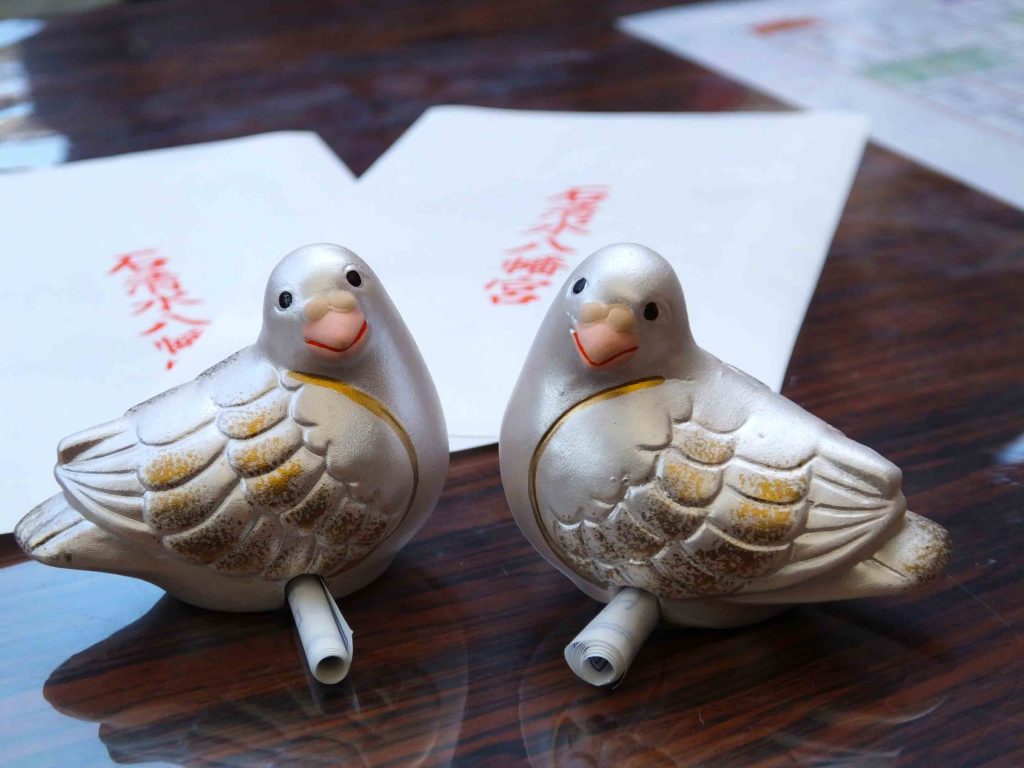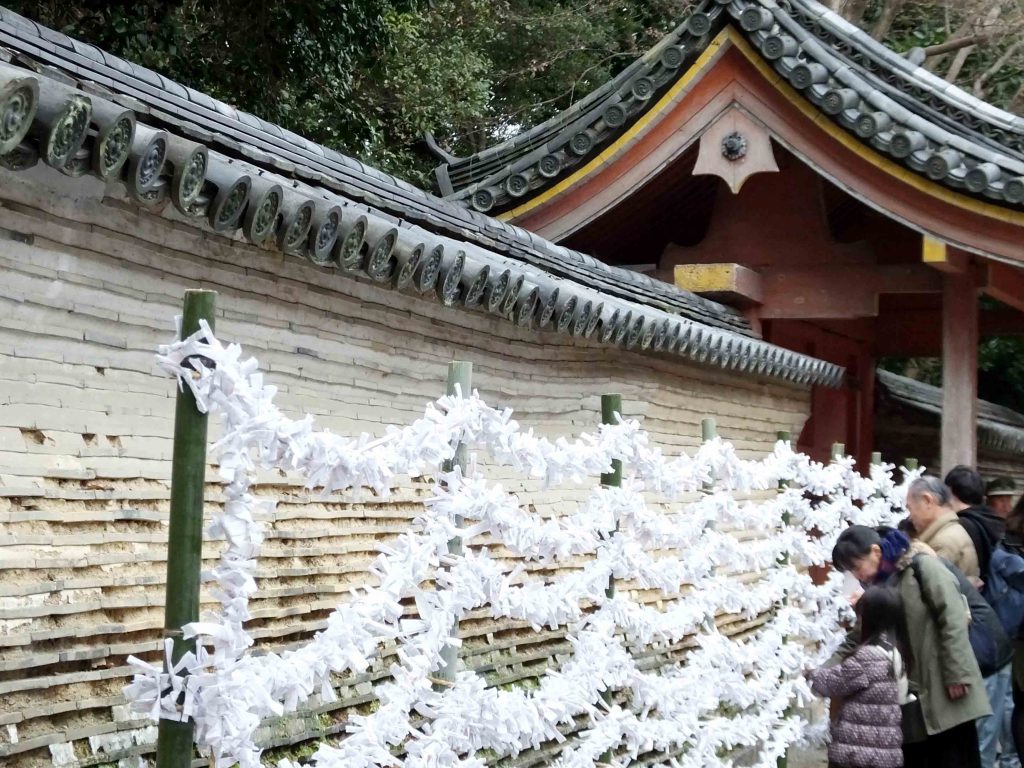 Feel Spirits, Energy and Deities
The tree in the next picture is called ogatama-no-ki, meaning 'tree of spirits' because the tree is believed to have spirits inside. You can see ogatama-no-ki in many other shrines, too. One is depicted on the obverse of the 1 yen coin.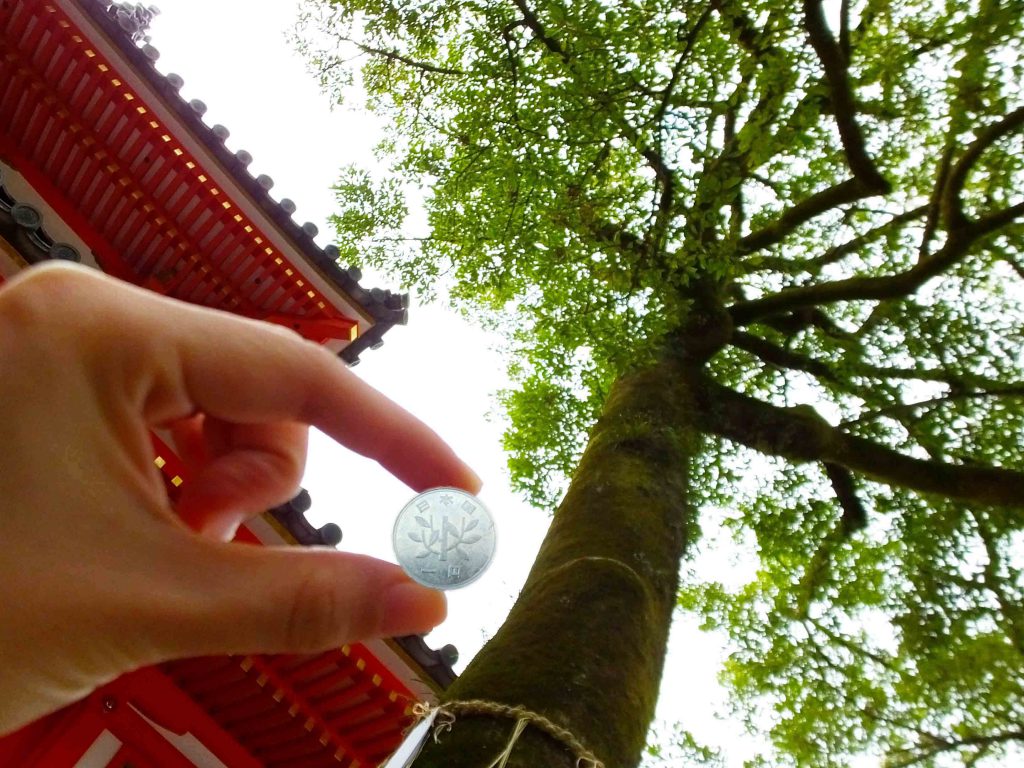 There are interesting stones in the shrine. Hitotsu-ishi Stone is a stone once used as a starting point of horse racing. Now some people believe you can absorb energy from it. Sasayaki-bashi Bridge is a bridge that is not used at all. Why the bridge was made here is quite mysterious.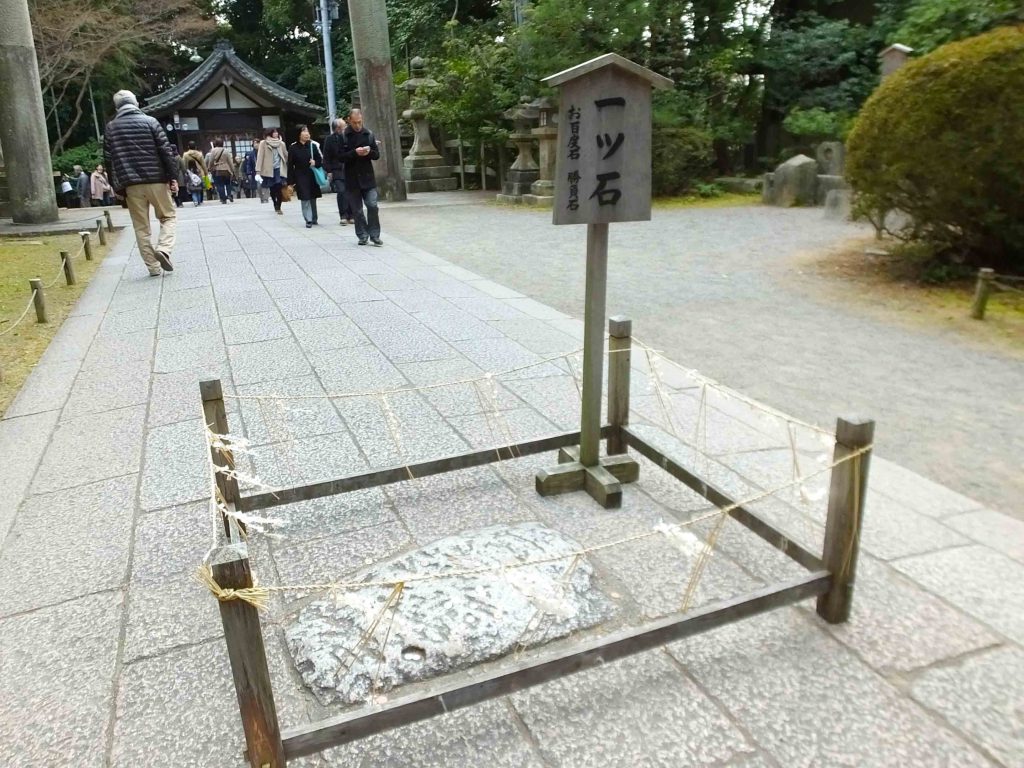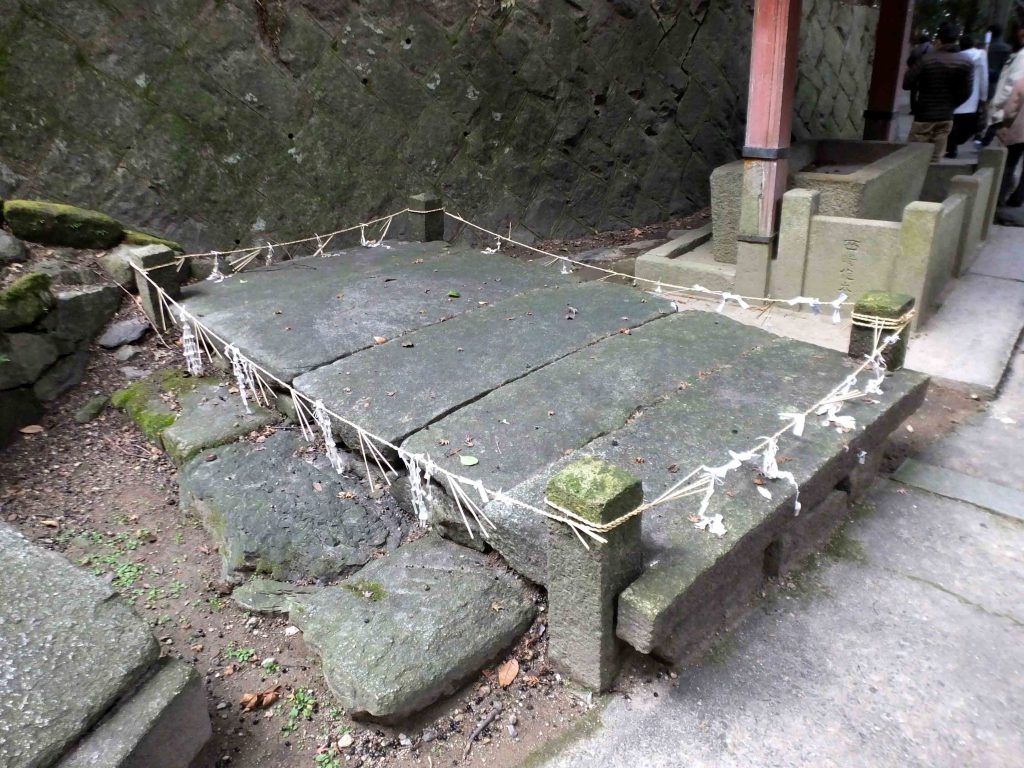 By the way, do you know Ise Jingu (Ise Grand Shrine)? It is one of the most famous Shinto shrines in Japan. It is located in the city of Ise in Mie Prefecture, and roughly the same size as Paris. Ise Jingu and Iwashimizu Hachimangu Shrine have something in common. They deify ancestors of the Imperial House, and are believed to protect the nation. Look at the next picture. From here, you can worship deities of Ise Jingu.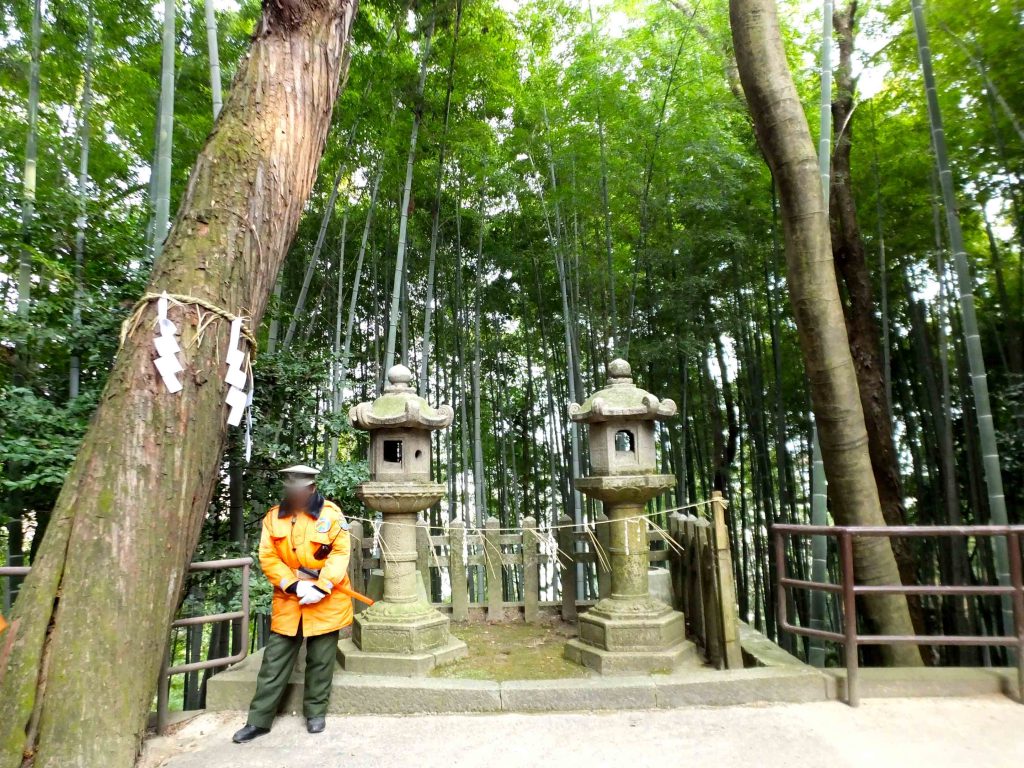 The Gorinto, Kora Shrine and a Sacred Tree
At the foot of Mt. Otokoyama, there is a stone pagoda called gorinto. You can see many gorinto all over Japan, and this is one of the biggest ones. It was built in the Kamakura Period (1185-1333). I was overwhelmed when I saw it.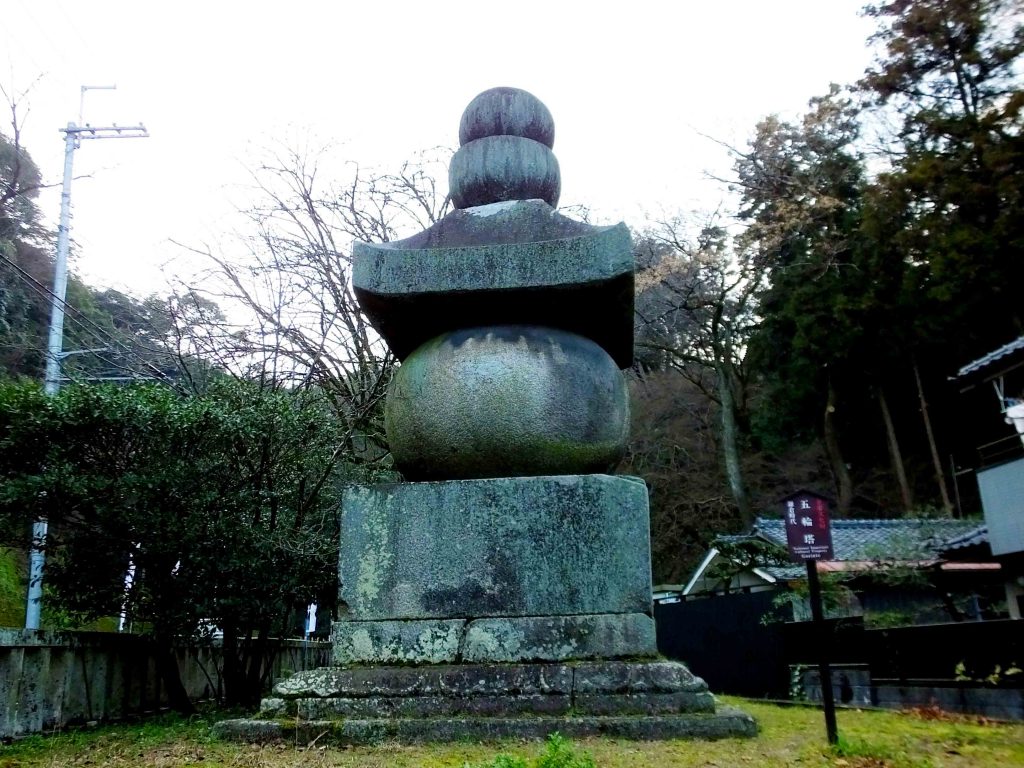 Near the gorinto, there is Kora Shrine that is an auxiliary shrine of Iwashimizu Hachimangu Shrine. It enshrines a guardian deity of the area, and has been loved by the locals.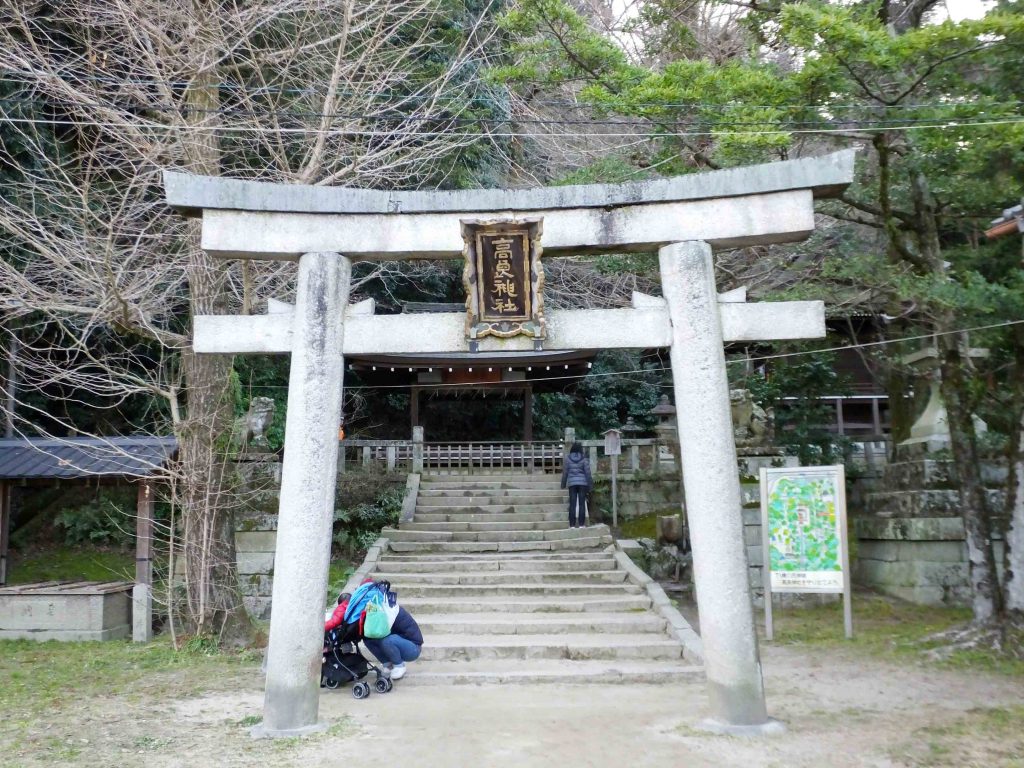 In Kora Shrine, you can see a tall tree that is approximately 700 years old. It is regarded as a sacred tree. By the way, do you know a Japanese animated film, My Neighbor Totoro? The rabbit-like spirit, Totoro lives in a giant tree. Both the tree in Kora Shrine and Totoro's tree are in the Lauraceae family, so they are alike.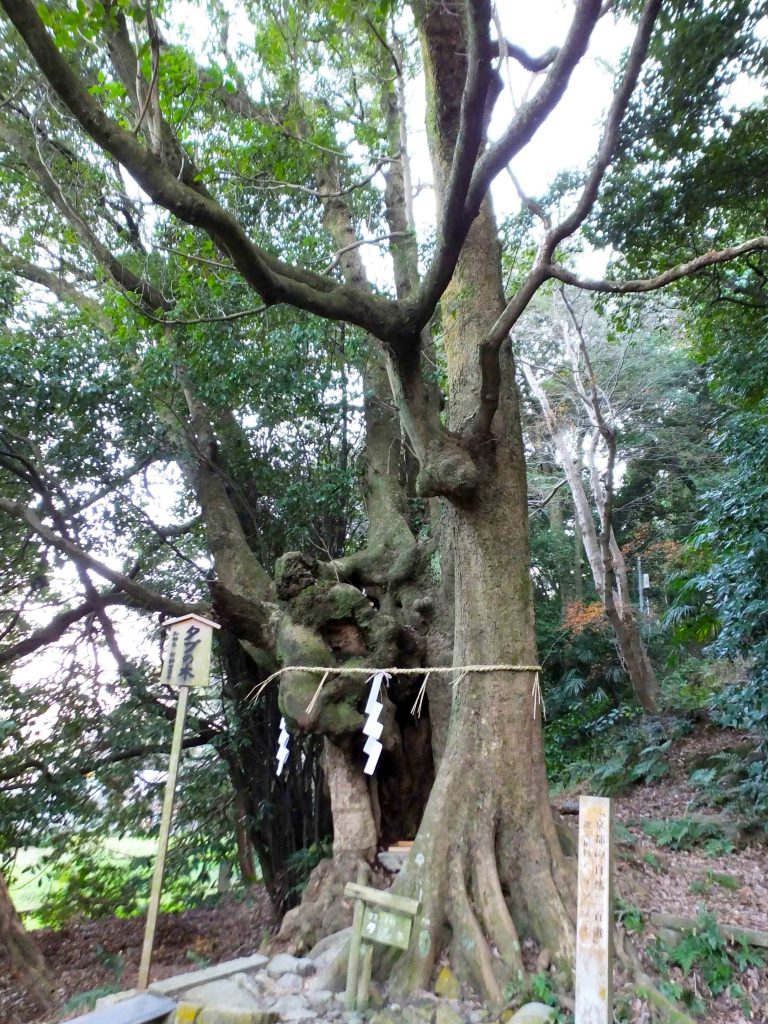 A Famous Store, Sweet and Bridge
After visiting Iwashimizu Hachimangu Shrine, I had a break at a Japanese sweets store, Yawata Hashirii-mochi Roho. The store is at the foot of Mt. Otokoyama. It is a good idea to have sweets there after long walking in the mountain.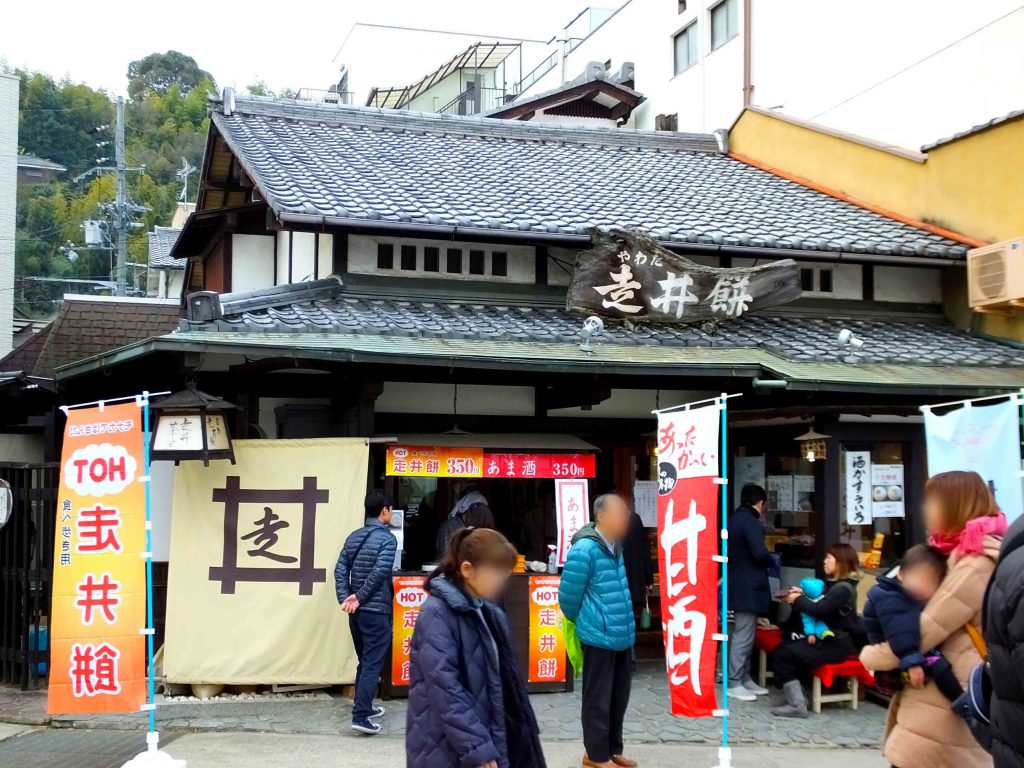 Hashirii-mochi is one of the local specialties of Yawata City. It is a soft rice cake filled with adzuki bean paste. I really liked it because it is not too sweet. Two Hashirii-mochi with hot hojicha tea are 350 yen altogether.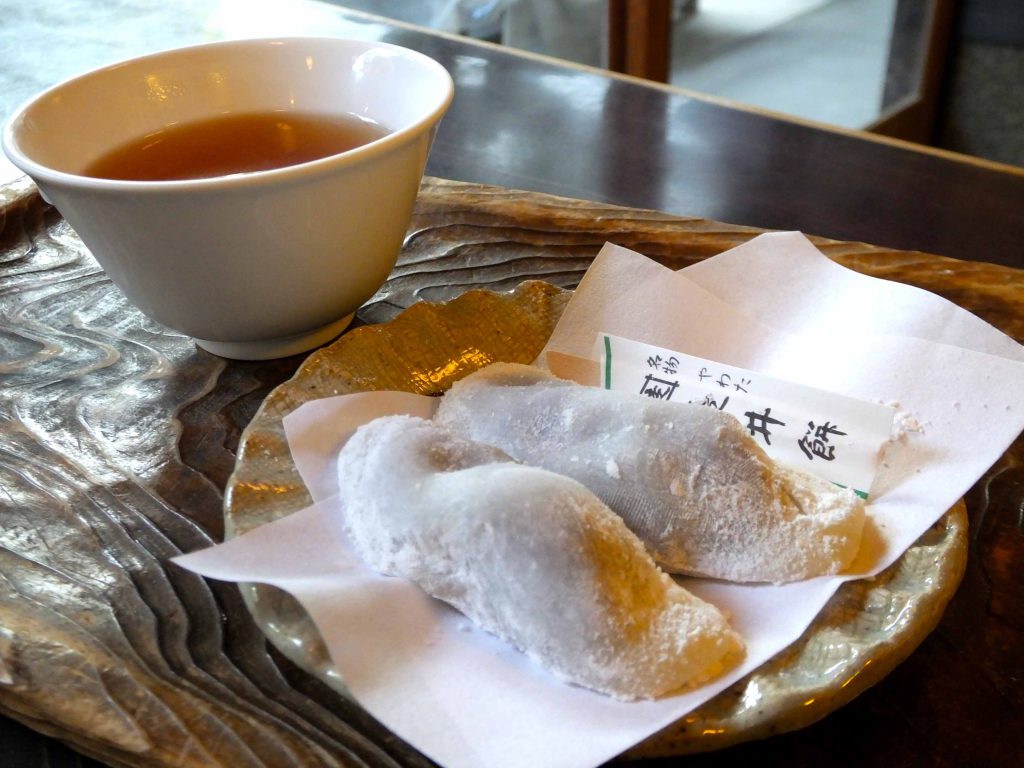 After that, I walked on an arched bridge over Hojo River. This is Ango Bridge. Every year at a life release ceremony of Iwashimizu Hachimangu Shrine, doves are released from the bridge. It must be wonderful.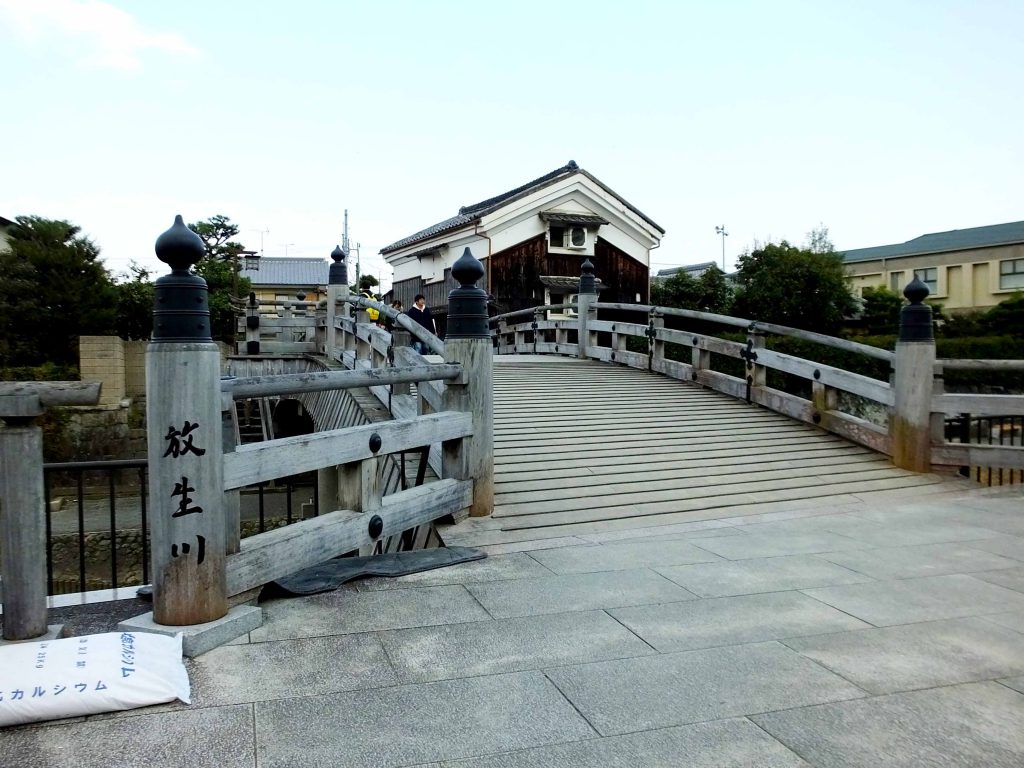 There are many ways to enjoy yourself at Iwashimizu Hachimangu Shrine. The cable car was good, but it must be also fun to walk in the mountain seeing various kinds of birds and plants. Moreover, there is a lot to see in the shrine, and you can enjoy sweets near there. It is far from the center of Kyoto, but it's worth going there!
【Iwashimizu Hachimangu Shrine】
30 Yawatatakabo, Yawata City, Kyoto
Tel: +81 75-981-3001
URL: http://www.iwashimizu.or.jp/top.php (Japanese)
PDF: http://www.iwashimizu.or.jp/other/image/english/map_english_20161020.pdf
【Yawata Hashirii-mochi Roho】
19 Yawata Takabo, Yawata City, Kyoto
Tel: 075-981-0154
8:00 a.m.―6:00 p.m.  (LO: 5:30 p.m.)
Closed: Mon.
URL: http://www.yawata-hashiriimochi.com/ (Japanese)