Near Rokuon-ji Temple (Kinkaku-ji Temple) there is a soft serve ice cream shop, Kinkaku Soft. I recommend that the visitors of the temple stop by the shop.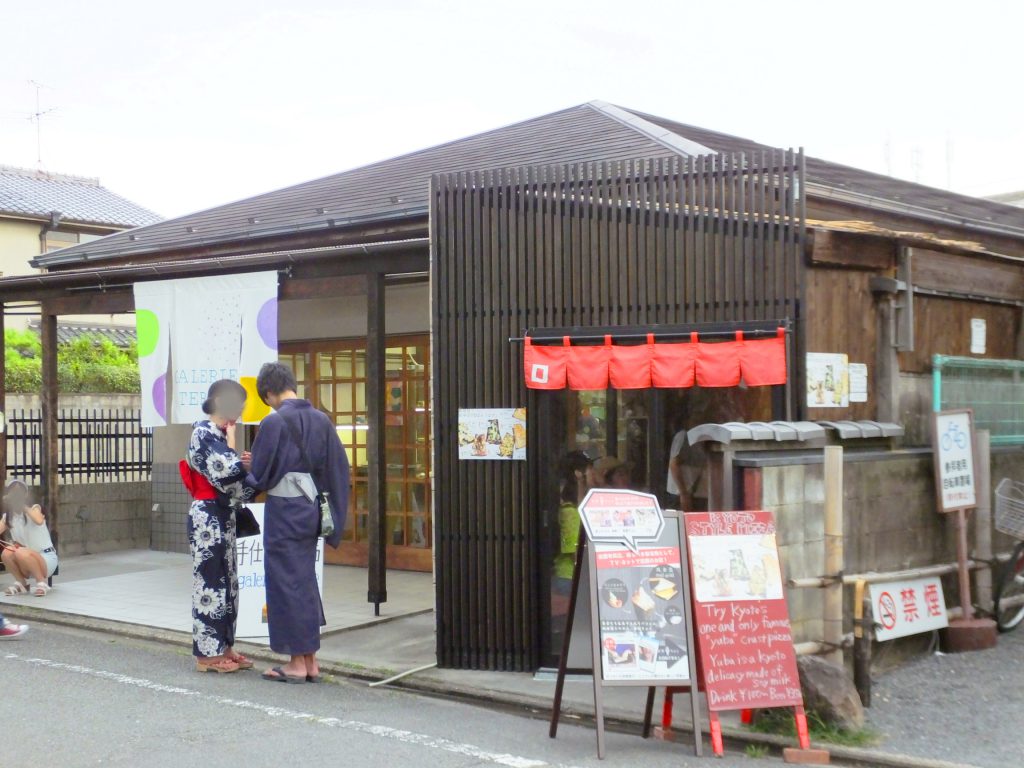 I went there and bought the soft serve ice cream. It was 880 yen. In front of me, it was slowly covered with gold leaf. I was dazzled by the beauty of it. How gorgeous! Actually, even the black paper around the cone is of high quality. The paper called washi is one of traditional Japanese crafts.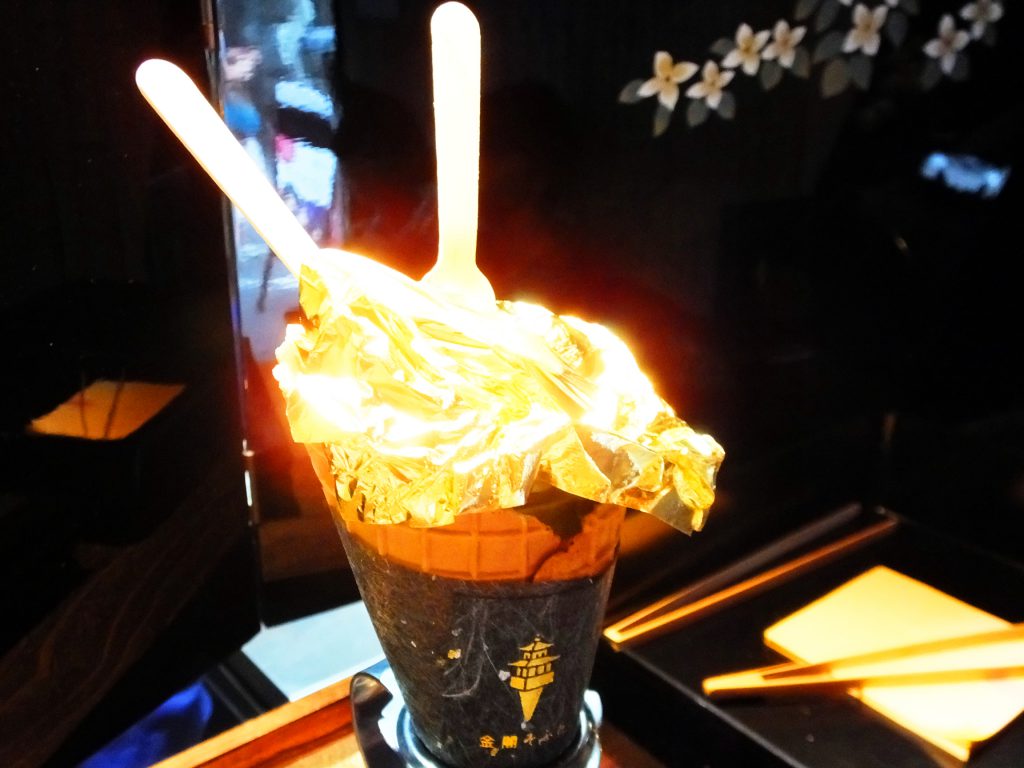 Though the gold leaf has no taste, the flavor of the premium matcha green tea is good. The mouthfeel of the chewy shiratama (white rice dumplings) is fun, too.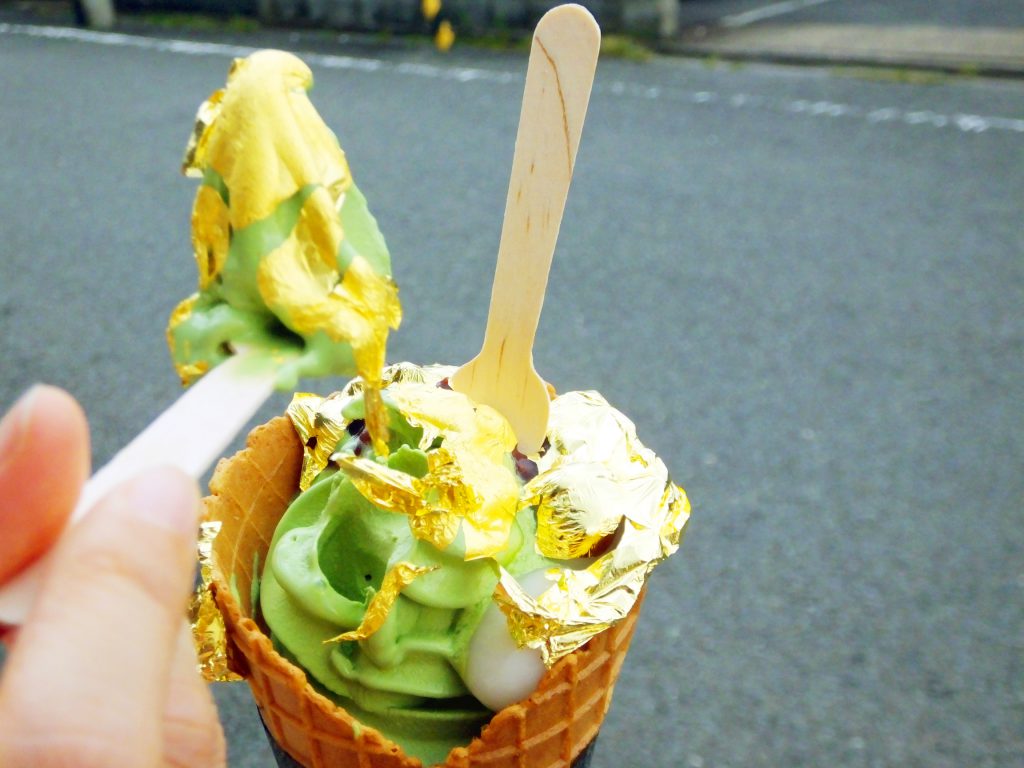 【Kinkaku Soft】
38-1, goshonouchi-cho, kinugasa-nishi, Kita-ku, Kyoto City,Kyoto
11:00 a.m.―5:00 p.m.
URL: http://kinkakusoft.com/english/
Twitter: https://twitter.com/kinkakusoft
Instagram: https://www.instagram.com/kinkakusoft/
Access: 1 minute walk from the bus stop  "Kinkakuji-michi"
3 minute walk from the bus stop  "Kinkakuji-mae"