Fabulous Tree Lighting by Rohm
Rohm Illumination is the biggest tree lighting event in Kyoto City. It is held in the area around the Rohm headquarters. Rohm is a large company designing and manufacturing electronic components. The admission is free because the purpose of this event is to make a contribution to the society. It is amazing, isn't it?
At the entrance, two round trees welcome visitors. They are Myrica rubra (Japanese: yamamomo) trees, and the meaning of the flower is "to love someone with your whole heart." It is romantic for couples. The colors of the lights change slowly so you can see two colorful Christmas trees.
The main street is called Sai Street (or Kasuga Street). The trees along the street are decorated with lots of orange light bulbs. The decoration is simple and the trees look very beautiful. Simple is best. I love this decoration, so I go to see it almost every winter. Some lights are turned on and off randomly, which makes the trees look like glittering gems!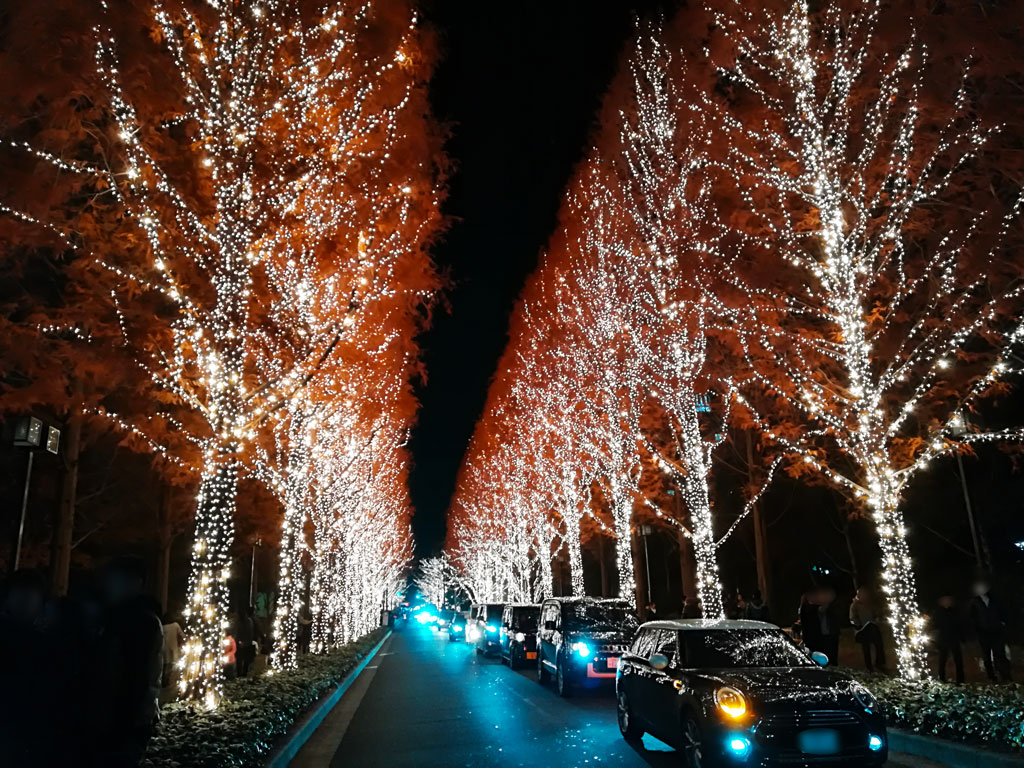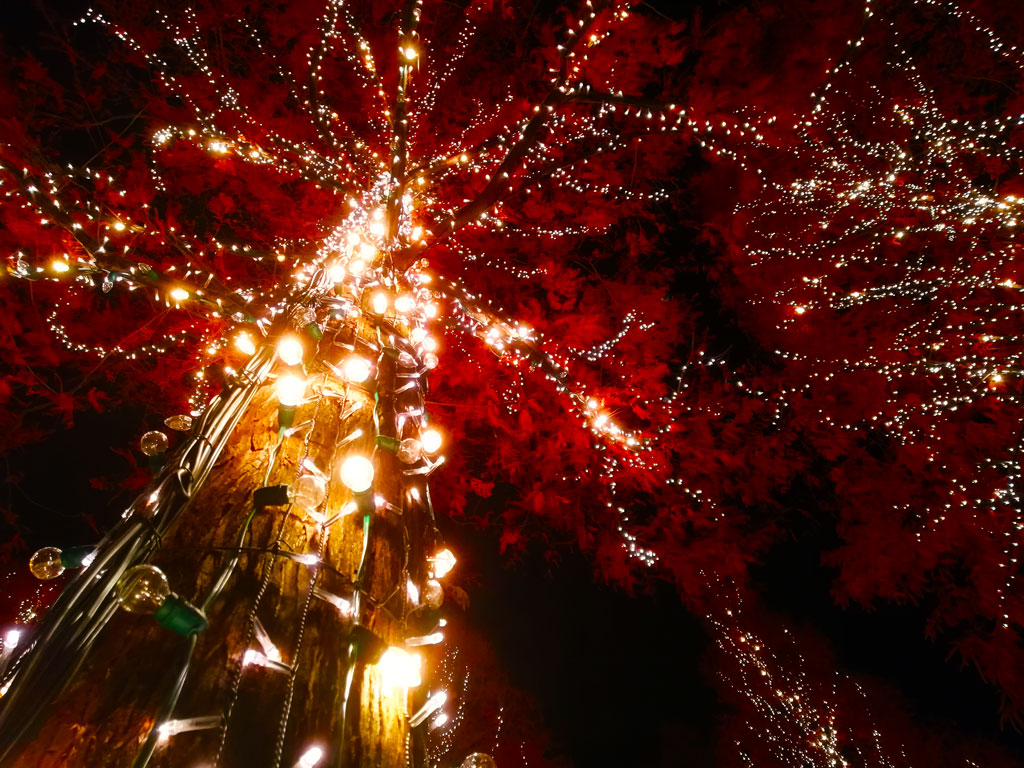 There is Nagura Park in front of the Rohm headquarters. The trees in the park are also decorated with many light bulbs. Thanks to them, the park is lighted and you can see other people. When I went there, I felt the ground was soft as it was covered with fallen leaves. This is a great place for children to play. It must be exciting to run and climb in the night park.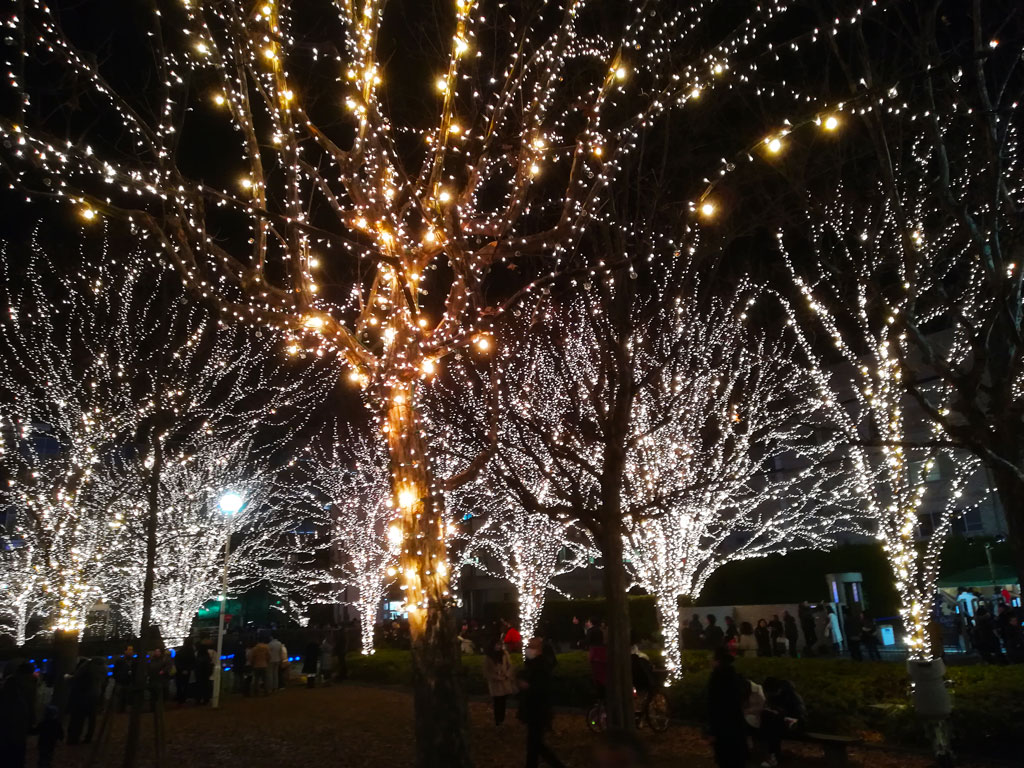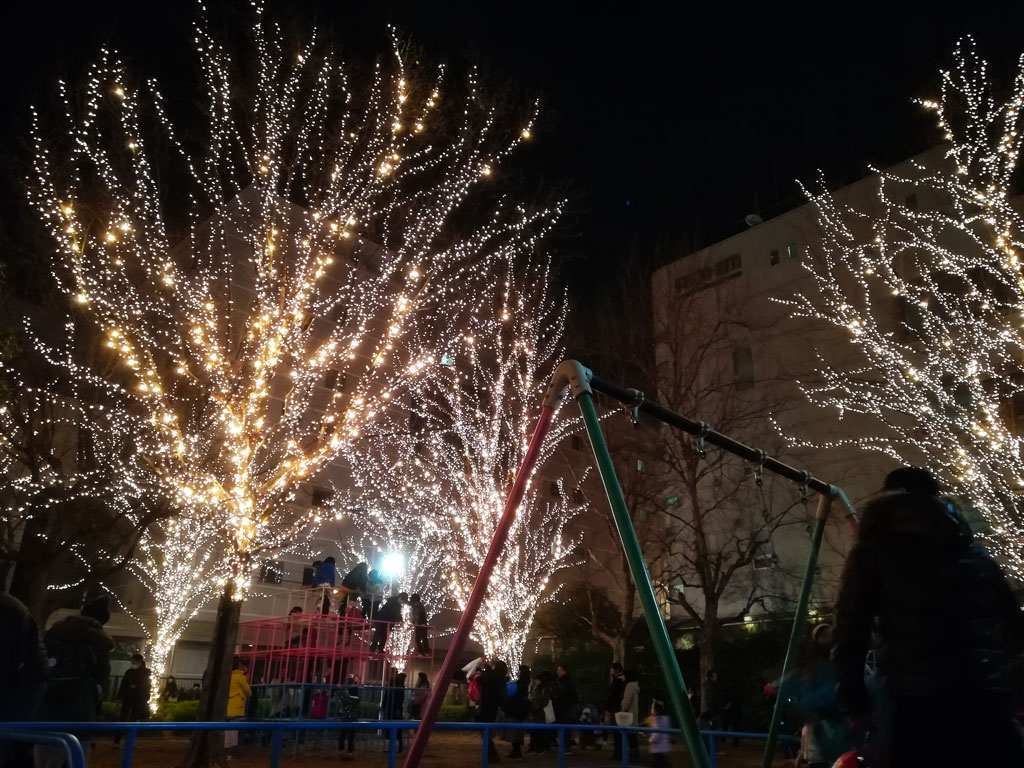 Rohm Illumination 2017
2017 is the 19th year of Rohm Illumination. This year, 60 thousand LED lamps are added to the previous year's 8 hundred thousand light bulbs. The theme of Rohm Illumination 2017 is "Lighting Circus." On Saturdays, Sundays and public holidays, there are entertainments such as "Mysterious Door of a Circus," "Colorful Tree Major Strategy by a Circus" (in which children try to turn the lights on by using pumps), "A Cappella Concert by University Students" and so on. When I went there on Saturday, Kyoto's famous coffee chain, Ogawa Coffee was selling coffee, soup and some sweets near the park. It was not very crowded, and I had such a wonderful time. Rohm Illumination 2017 is being held until December 25th, so if you are in Kyoto, I would recommend it by all means.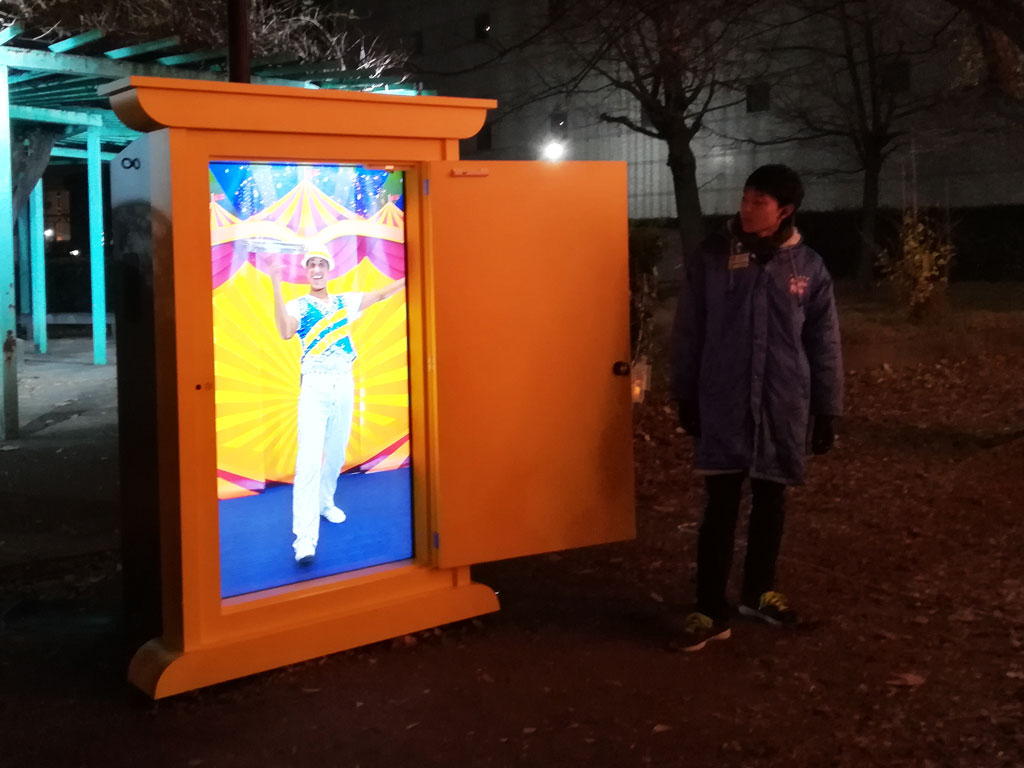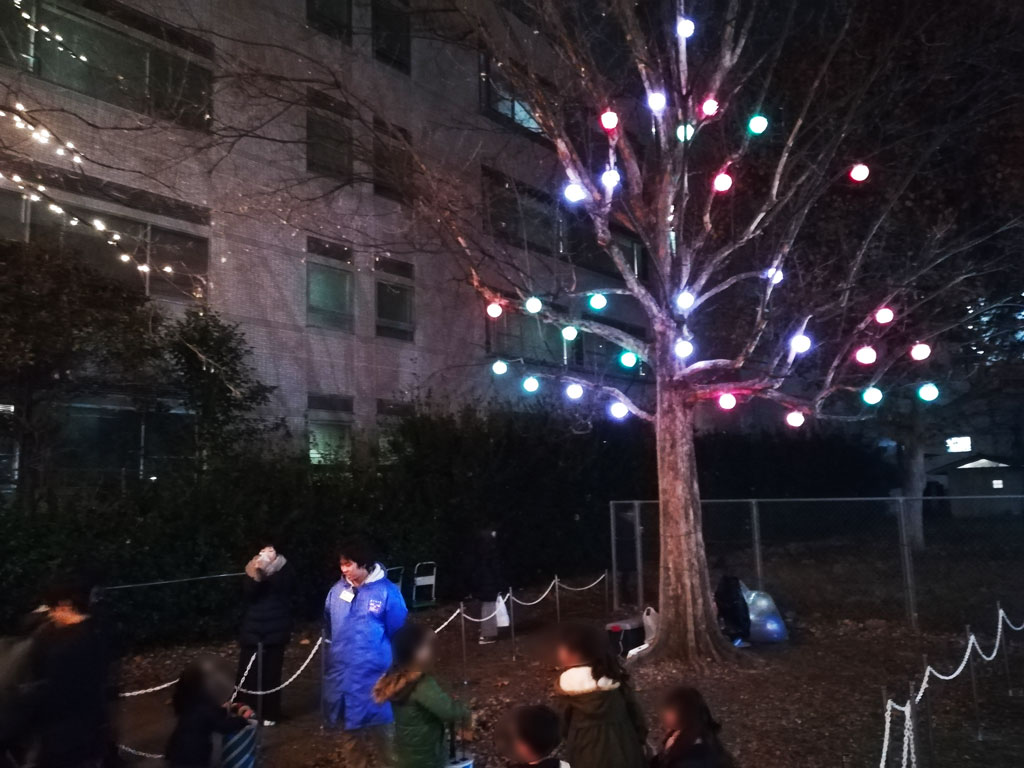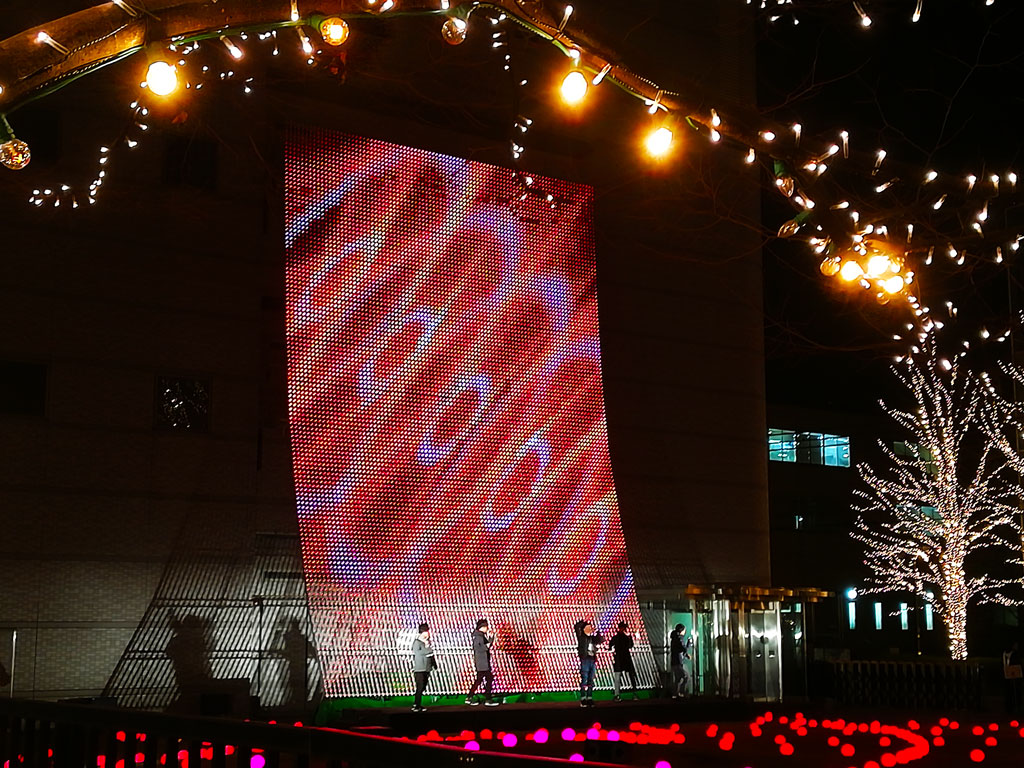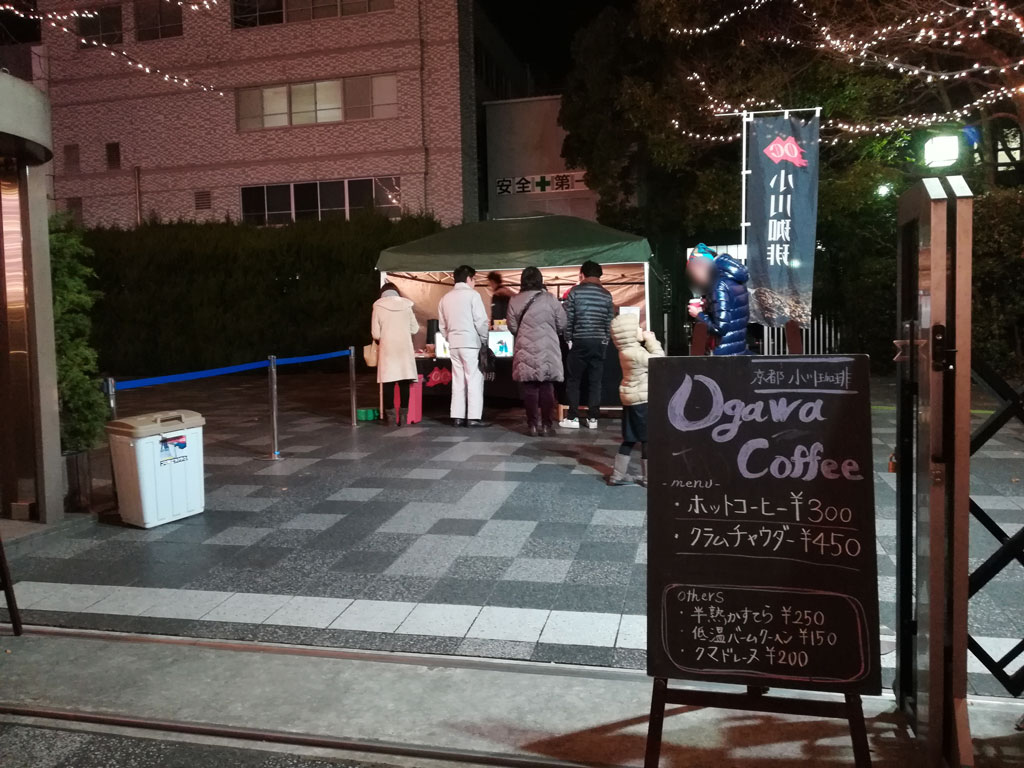 【Rohm Illimination 2017】
Around the Rohm headquarters (21 Saiin Mizosaki-cho, Ukyo-ku, Kyoto City, Kyoto)
11/24~12/25
Admission fee : Free
Lighting hours: 4:45 p.m.~10:00 p.m.
URL:http://www.rohm.co.jp/web/japan/illumination/(Japanese)