Do you know takoyaki? It is a ball-shaped snack with a piece of octopus in it. It is a very popular snack in Japan and loved by everyone -from children to the aged. One of famous takoyaki restaurants in Kyoto is Takotora at Kamishichiken, a geisha (traditional Japanese hostess) district near Kitano Tenmangu Shrine. It is open from 5 p.m. to 1 a.m. Walk on Imadegawa Street, and you will see paper lanterns with its name on them. You can eat takoyaki there or take them to go.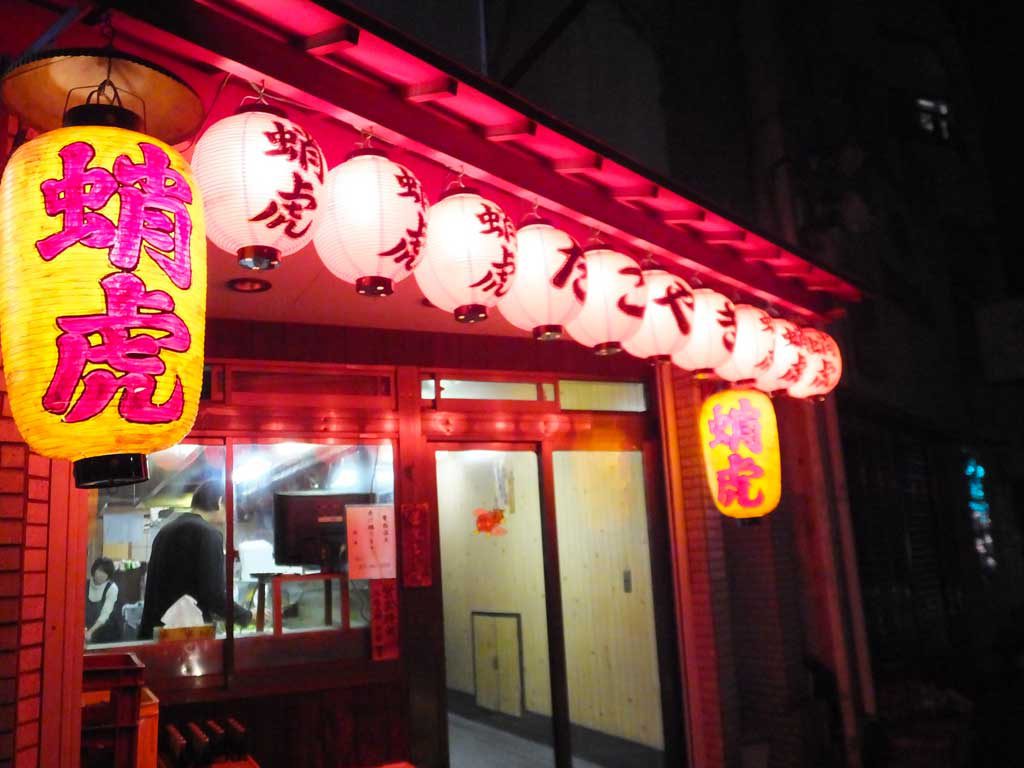 A boat of takoyaki is 600 yen. It is a little expensive compared with other restaurants, but Takotora has many fans because the texture is very nice -crispy on the surface and soft inside. Also the service is friendly and fast. That is why this small restaurant is so popular.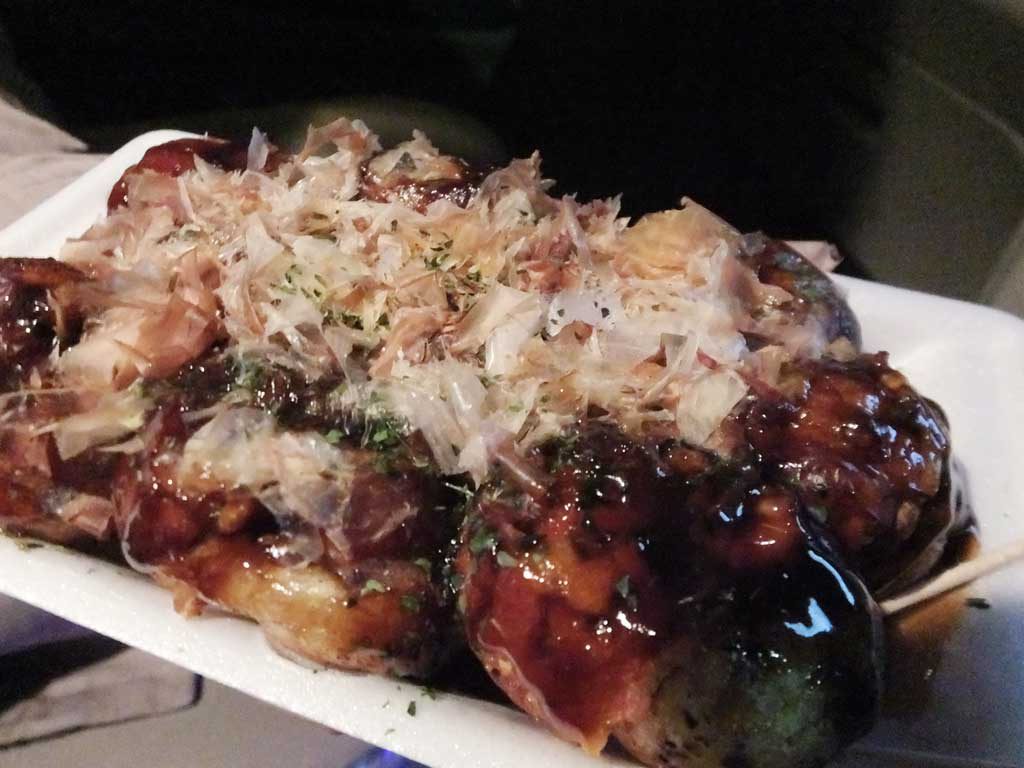 Today Michelin selects many takoyaki restaurants in Osaka for Michelin Guides. I think this is because Osaka is famous for various foods made of wheat flour (collectively called konamon in Japanese) including takoyaki. However, takoyaki is not only a specialty of Osaka but culture of Japan. You can eat takoyaki anywhere in Japan, and many Japanese associate summer festivals with food stalls selling takoyaki. I think there are many local takoyaki restaurants in japan that are not very famous but have tasty takoyaki. The texture and flavor vary from restaurant to restaurant, so it must be fun to look for your favorites. Takotora is definitely my favorite in Kyoto.
【Takotora (Kamishichiken, Kyoto)】
726-40 Sinsei-cho, Imadegawa-Dori Shichihonmatsu Nishi-Iru, Kamigyo-Ku, Kyoto City, Kyoto
Tel: 075-461-9292
5:00 p.m.―1:00 a.m.