One of the highlights of Gion Matsuri is Yoiyama on July 16th. In downtown Kyoto (around Shijo-Karasuma and its neighborhood) two types of festival floats called "yama" and "hoko" have previously been built on many streets. In the evening of Yoiyama, you can walk on the streets and take a good look at the amazing floats.
What's in the picture is Naginata-hoko. Naginata is one of traditional Japanese blades, and it's very long. Something towering high above the hoko is the naginata. (I think it's a fake.) In the morning after Yoiyama, there's a procession of the floats, and Naginata-hoko leads it every year.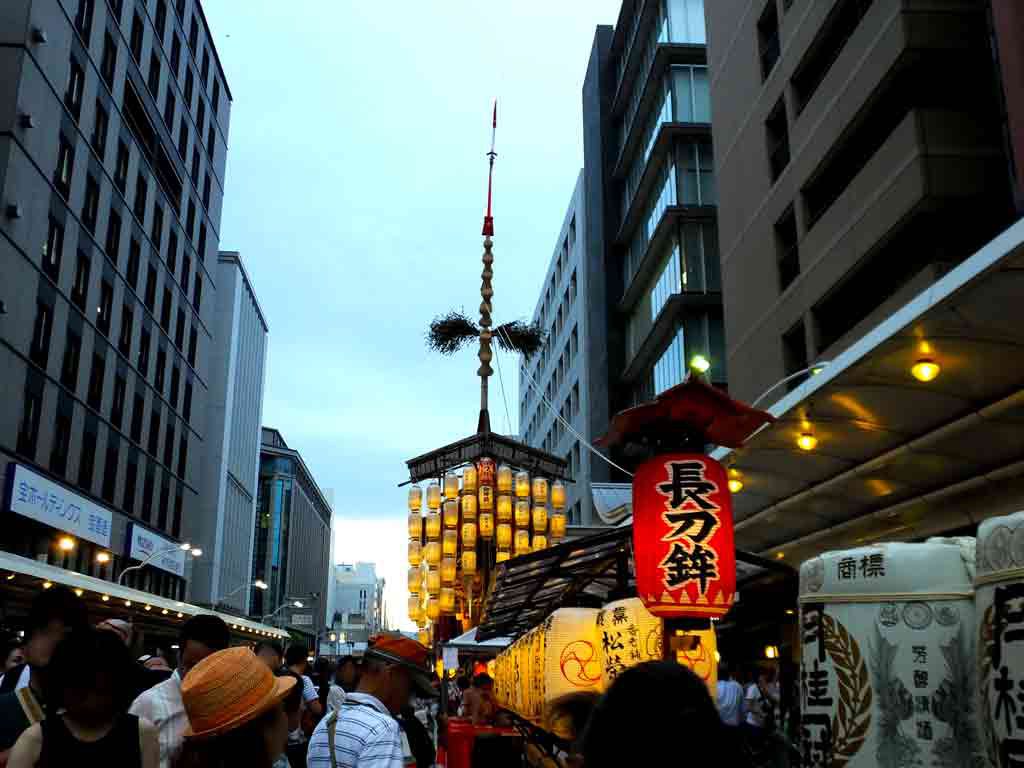 There are numerous people at Yoiyama, and the weather is boiling hot or rainy, but still it's worth going there! The yama and hoko are breathtaking. Lots of chōchin lanterns are beautiful, too.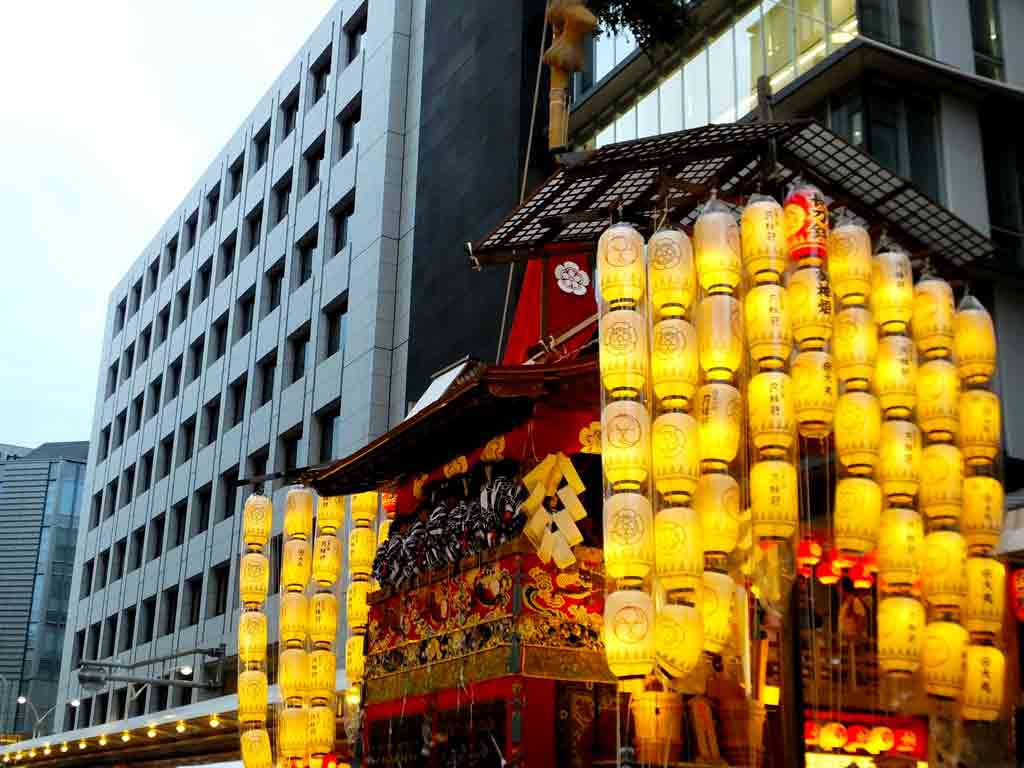 People on hoko play festival music called "Gion-bayashi." Its "kon-chiki-chin" sound makes the local residents feel, now it's summer. For your information, floats without the musicians are yama.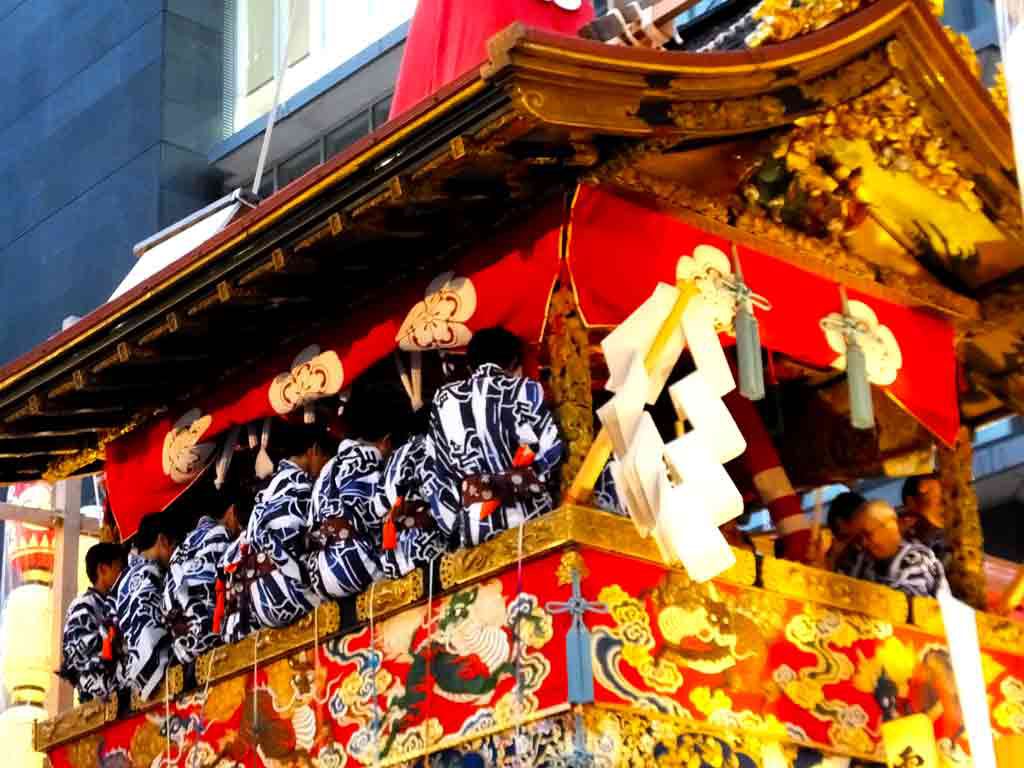 Every year, Shijō Street is jam-packed with people. Kanko-hoko and Tsuki-hoko are on Shijō Street, as well as Naginata-hoko. These three festival floats are really tall and heavy. It's amazing that they are built without nails! By the way, can you see the white tents near the floats? They sell Gion Festival items like protective charms (chimaki) and thin hand towels (tenugui), in different designs at different floats.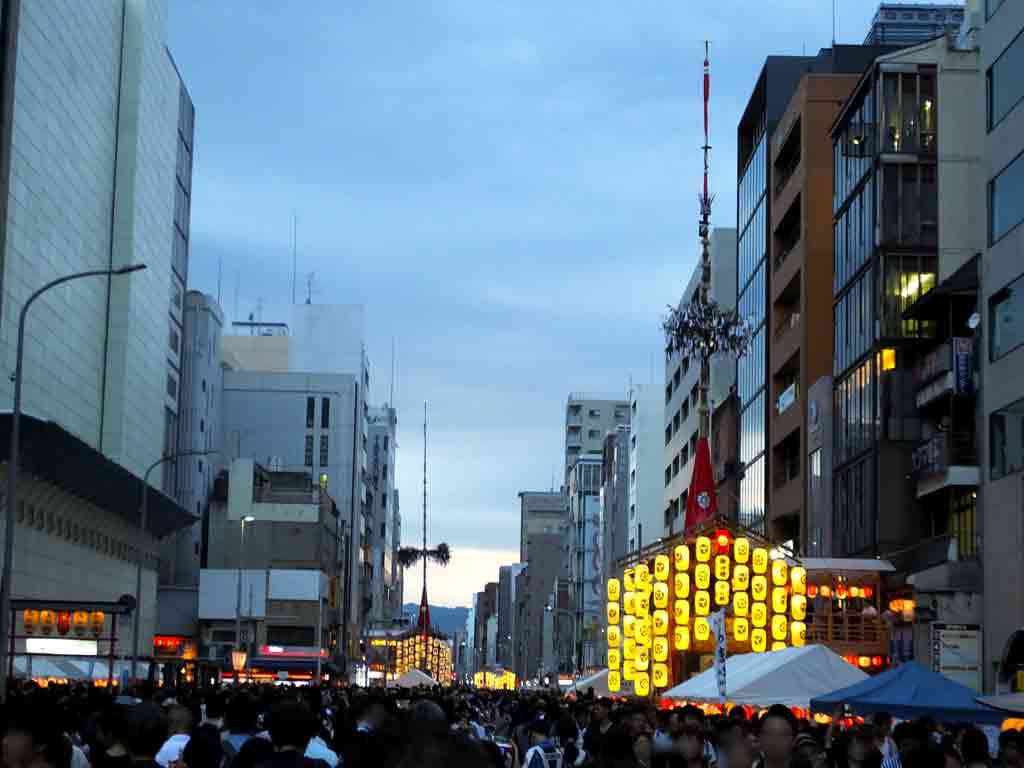 Kanko-hoko is one of the famous floats of Gion Matsuri. It is the second hoko float in the procession held in the next morning.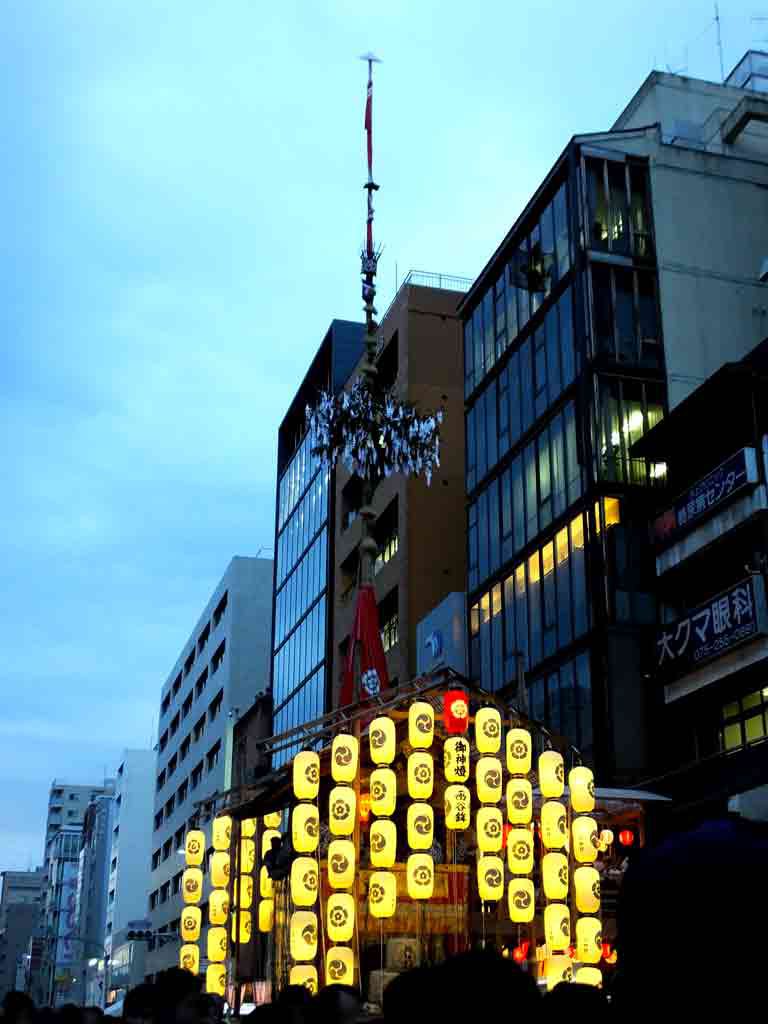 Tsuki-hoko is the biggest and heaviest. You can see Chinese characters of "moon" ("tsuki" in Japanese) on the chōchin lanterns.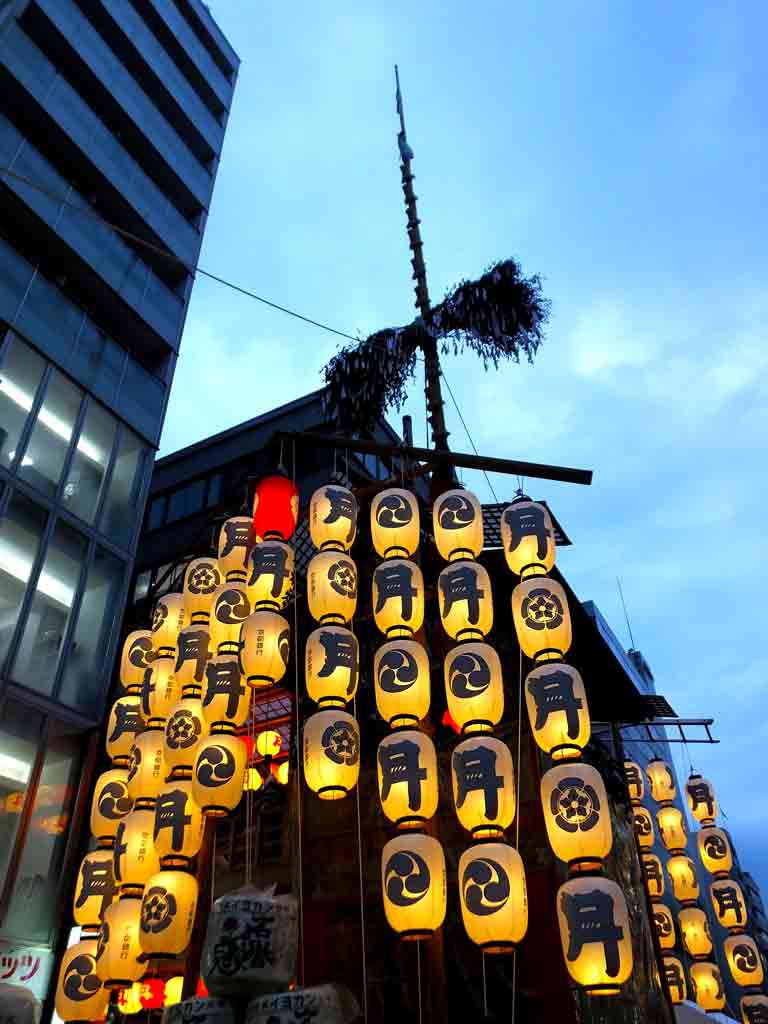 This is Fune-hoko. "Fune" means "boat" in Japanese. The unique shape of Fune-hoko and its gorgeous decoration have attracted countless visitors to Gion Matsuri. It was as if the boat was flying in the sky at dusk, with the imaginary creature, geki navigating on its bow.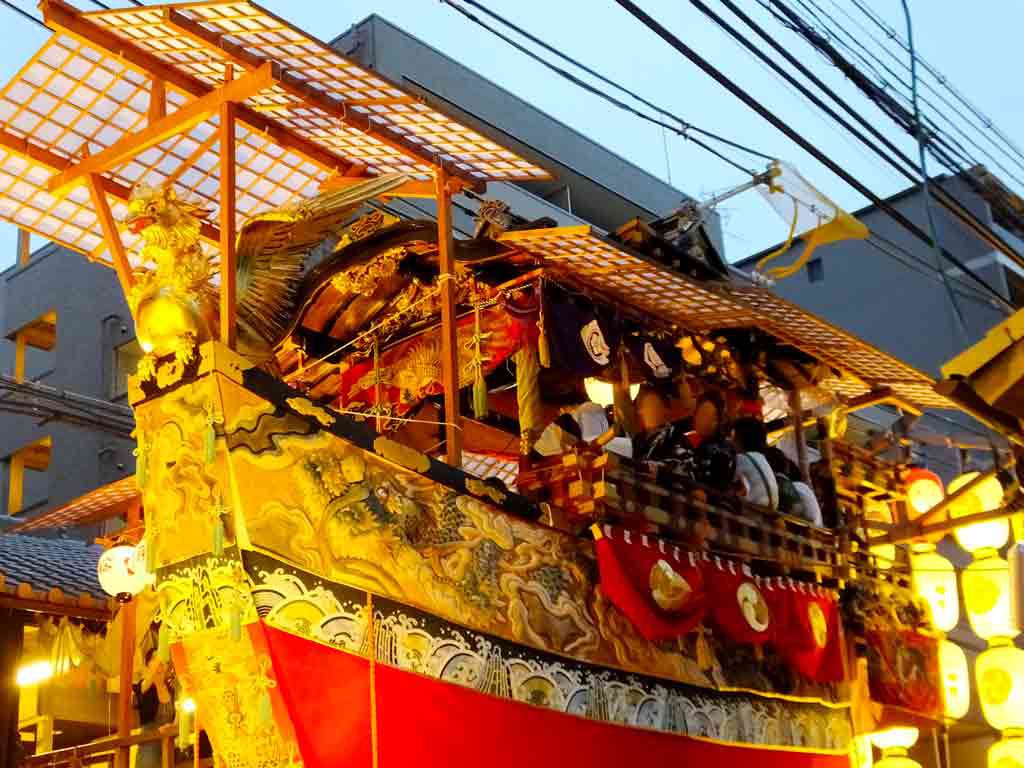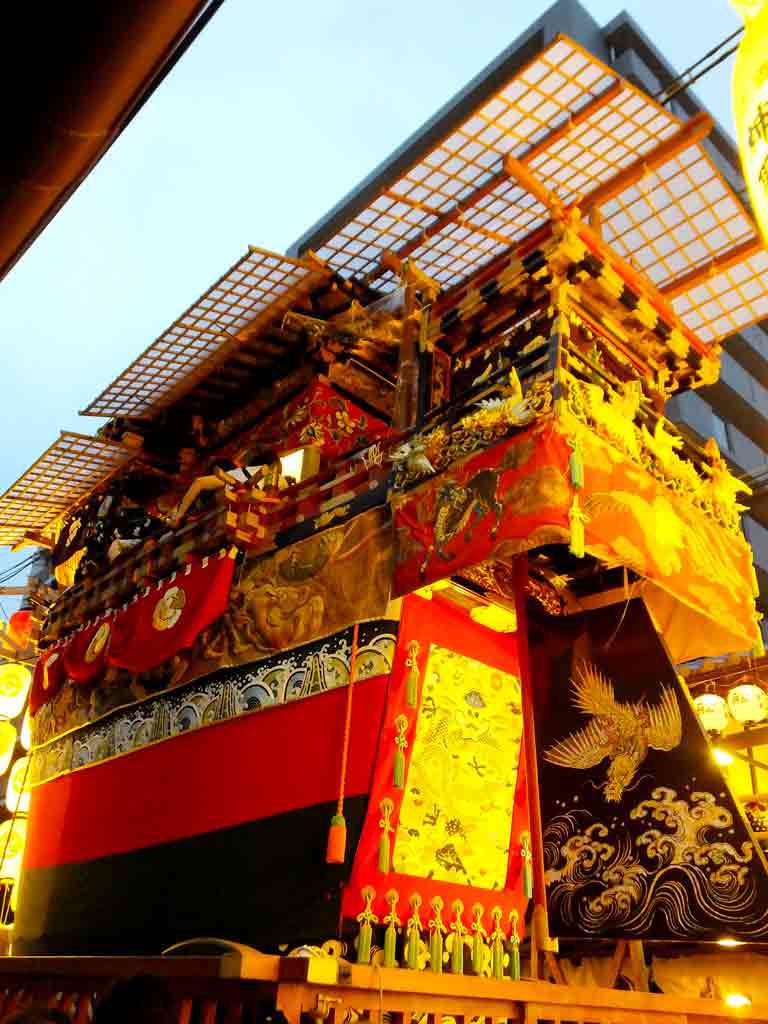 Some traditional Japanese wooden townhouses, machiya are open on the day of Yoiyama. There you can see rare and valuable things like very old byōbu, or folding screen. Also, some shops in machiya have sales on that day. This year, at one machiya close to Fune-hoko, I saw a dragon carved out of wood. This would be attached to the other Fune-hoko (also called Ofune-hoko.) How cool it is!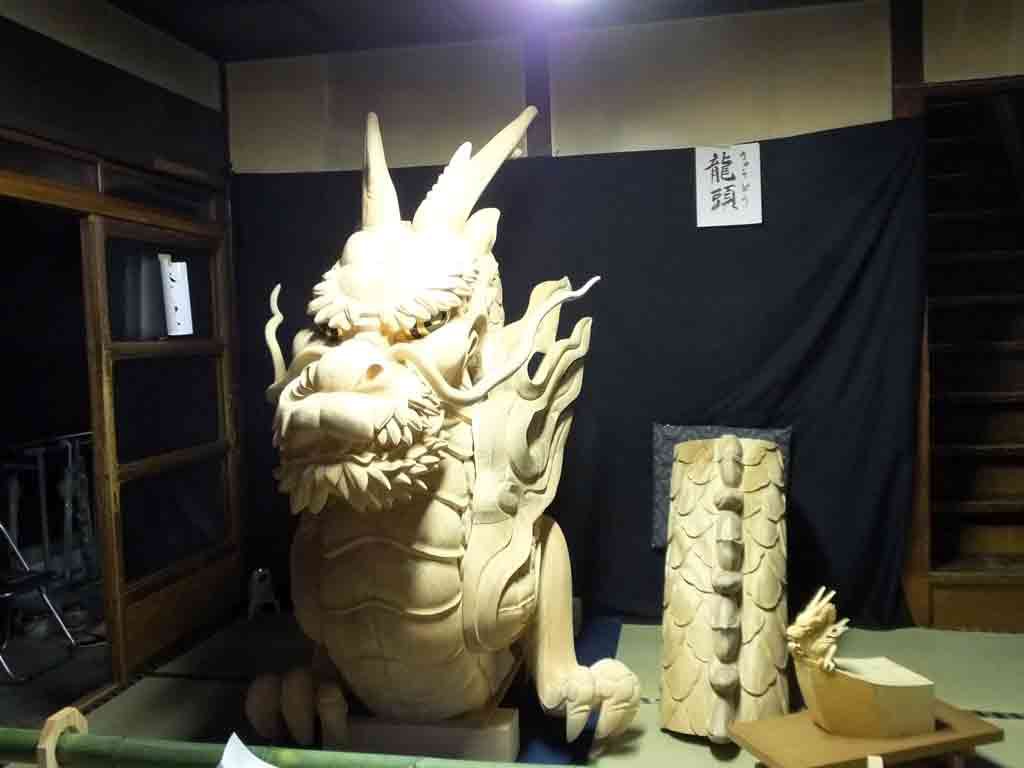 In the evening of Yoiyama, children wearing yukata (casual kimono for summer) are selling chimaki (protective charms) and tenugui (thin hand towels) at the festival floats. You may hear children singing like this; "Would you like chimaki? How about tenugui?" I believe the little singers look cutest, because the lyrics are in a Kyoto dialect, which sounds elegant and tasteful.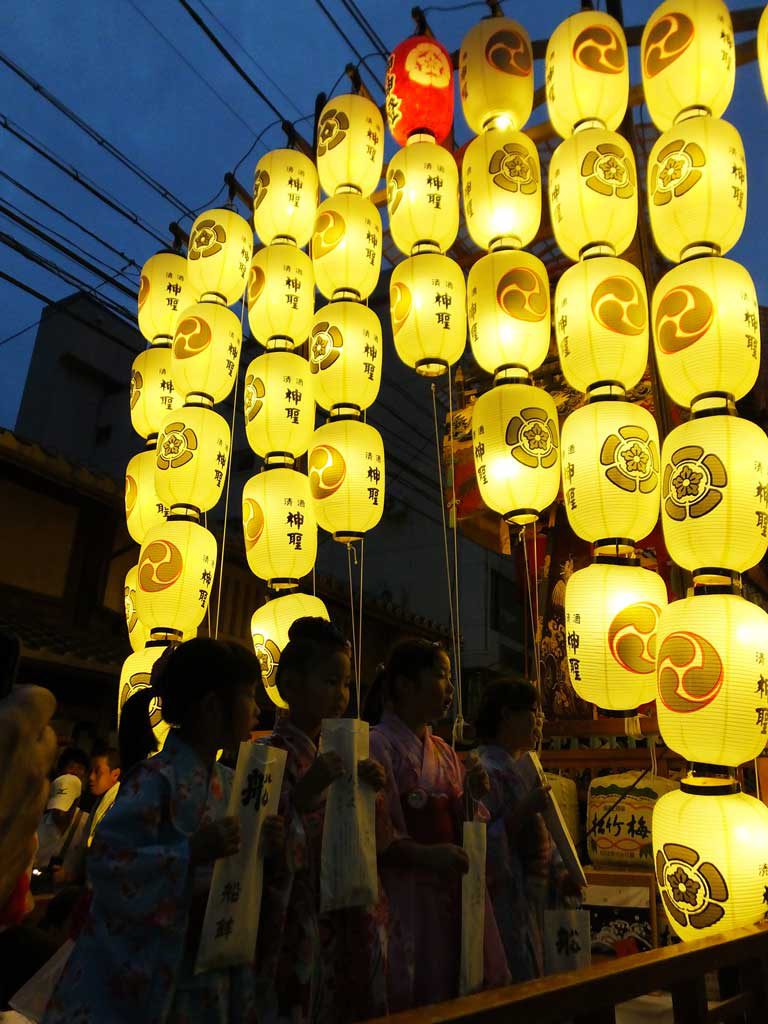 At one machiya house, there was a display of miniature yamahoko floats. Now the number of the floats is 33, and the procession is held twice. This year, the famous procession of 23 floats was held on July 17th, and the other of 10 floats, on the 24th.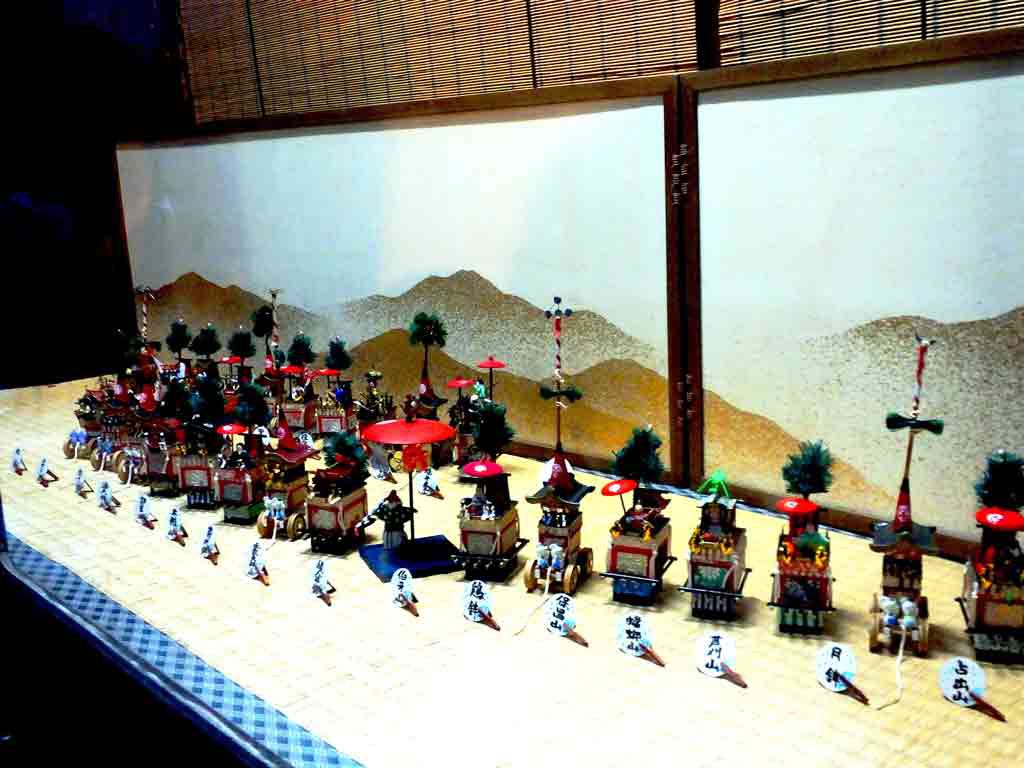 Karasuma Street is full of people because there are many food stalls. When I was a teenager, it was a lot of fun to wear yukata or other favorite clothes, and stroll through the street with my friends or boyfriend. I bet many teenagers today love the same thing.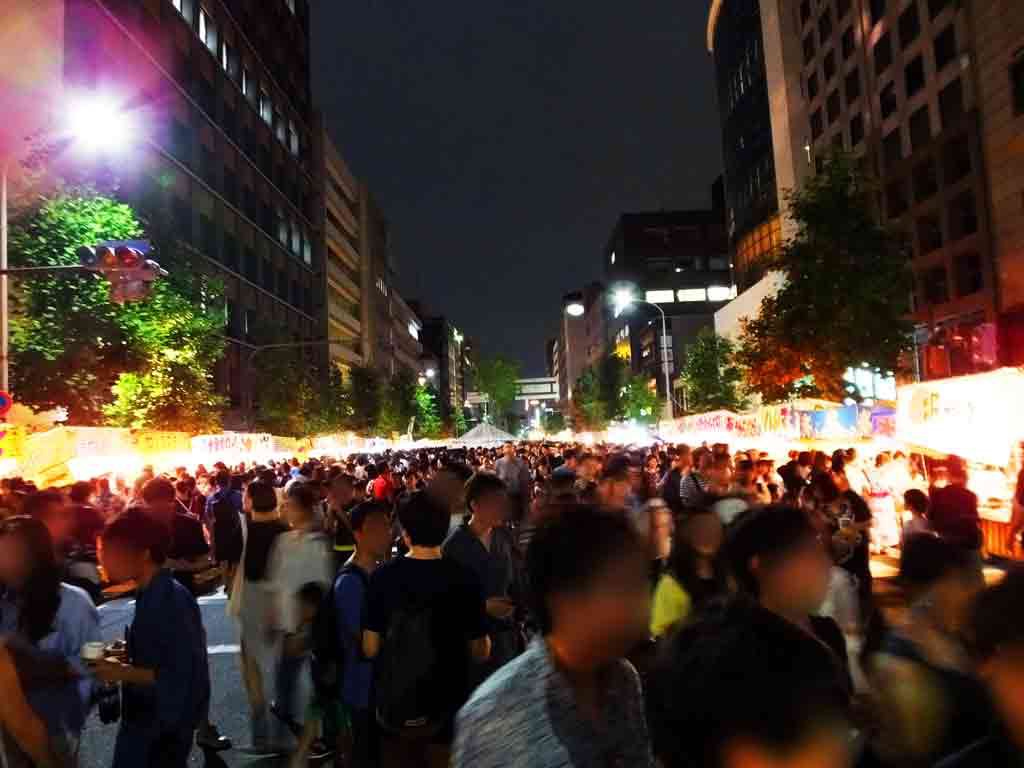 This is Toro-yama. "Toro" means "mantis." Now many Japanese people don't know the meaning because it's an archaic word. It's not surprising, Gion Maturi began in the 9th century!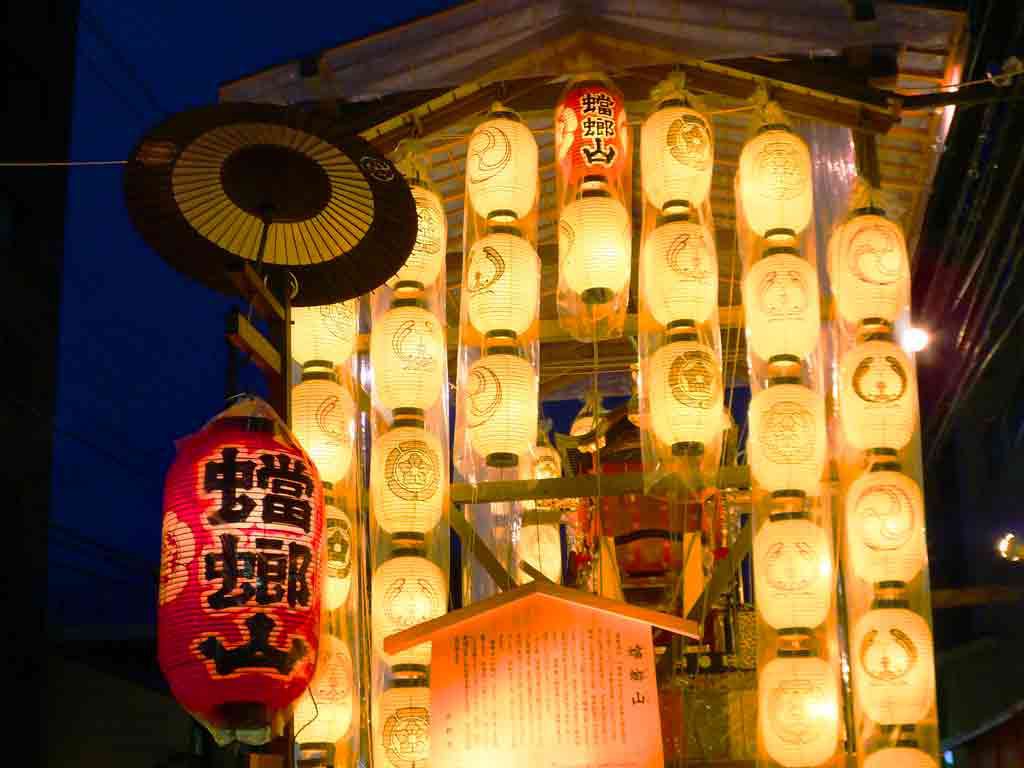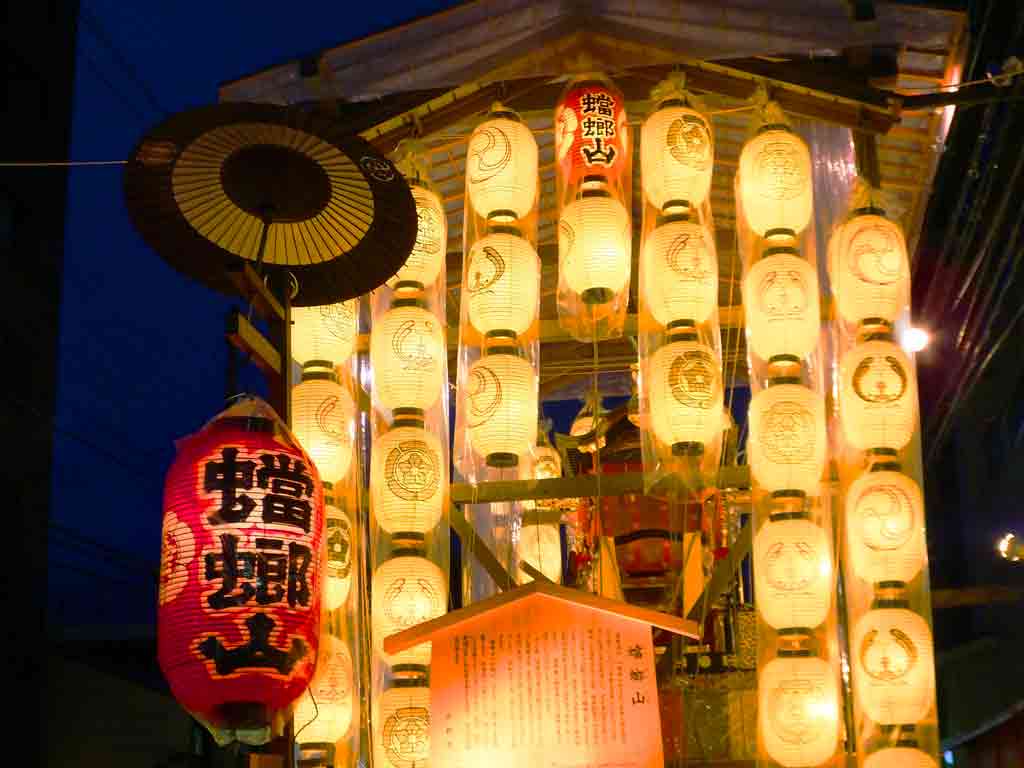 The traditional mechanical mantis moves slowly. Toro-yama is the only one yamahoko float of Gion Matsuri that has such a mechanism. The moving mantis is loved by many children.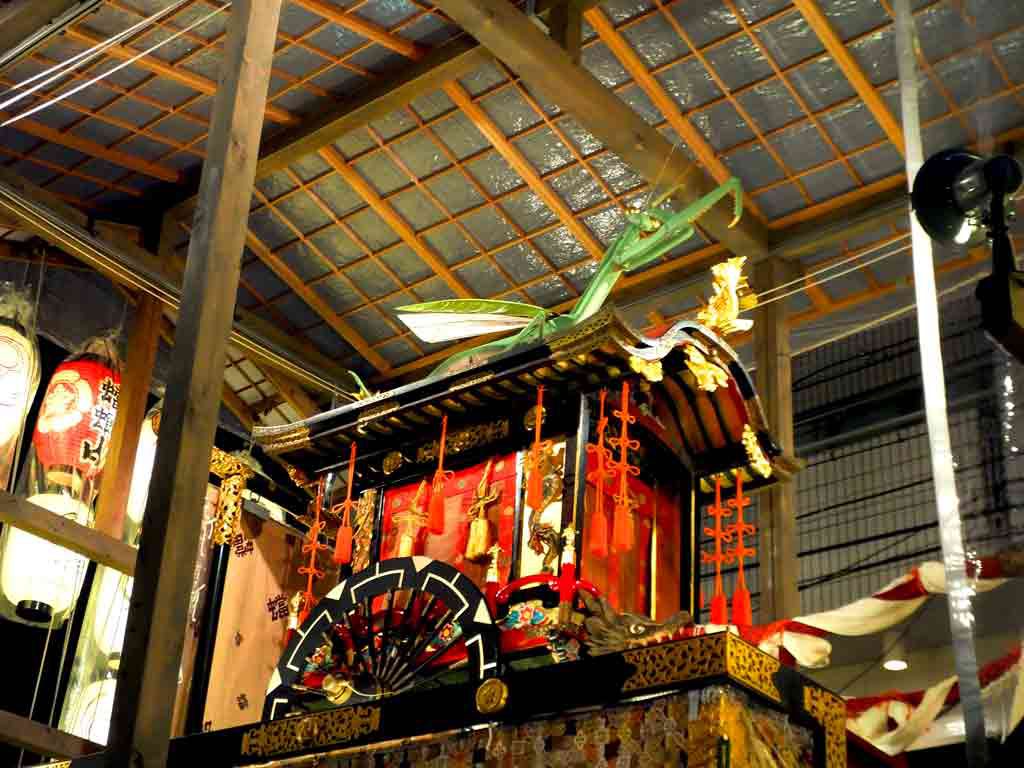 Gion Matsuri is very famous for its elaborate yamahoko floats. What was more impressive for me that evening, however, was that groups of young people were collecting waste like plastic bottles and cans. Moreover, they introduced reusable food containers to the food stalls, I heard. Let's have fun, and be eco-friendly at the festival together!