On March 12th, a ceremony called "Omizutori" is held at Todaiji. It's famous for the Fire Ceremony (otaimatsu). I can't guarantee that you can watch the Fire Ceremony on that day because there are a large number of people. The Fire Ceremony is held every day from March 1st to 14th, so I went on a weekday(Tuesday, March 1st).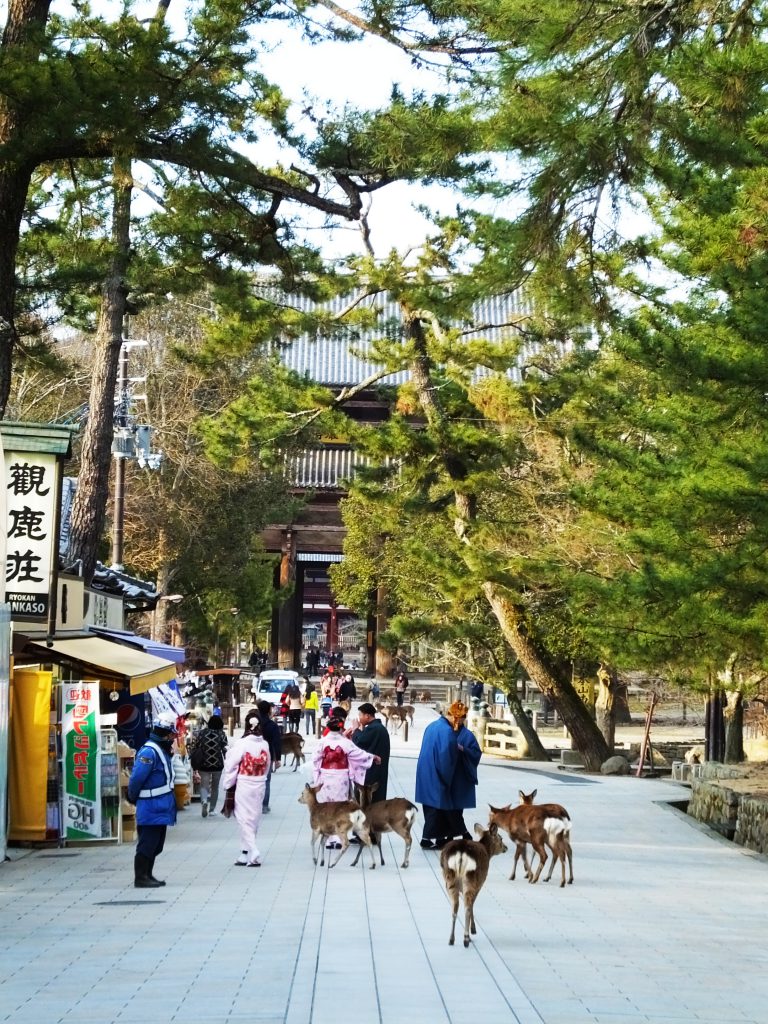 Many wild deer are walking around Todaiji. You can take a photo of them, touch them and feed them with crackers made for them. They sometimes bite and butt, but they are so cute!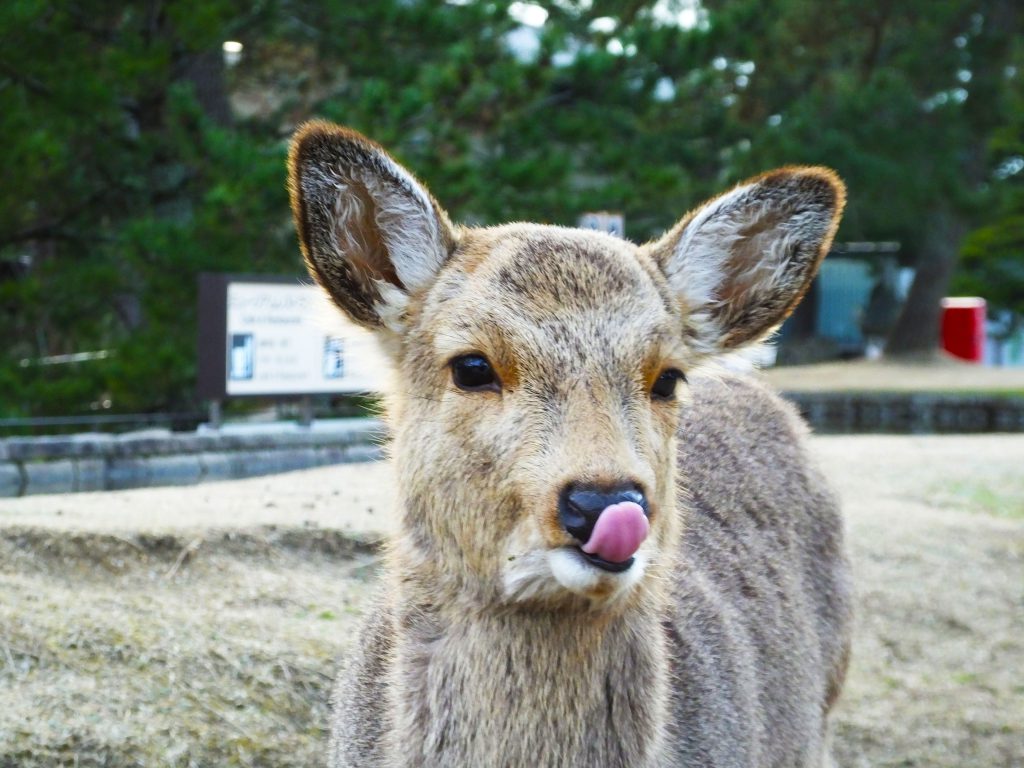 In Todaiji, you can see a beautiful view like this. Turn right at this pond, go straight and go up the stairs to Nigatsu-dō.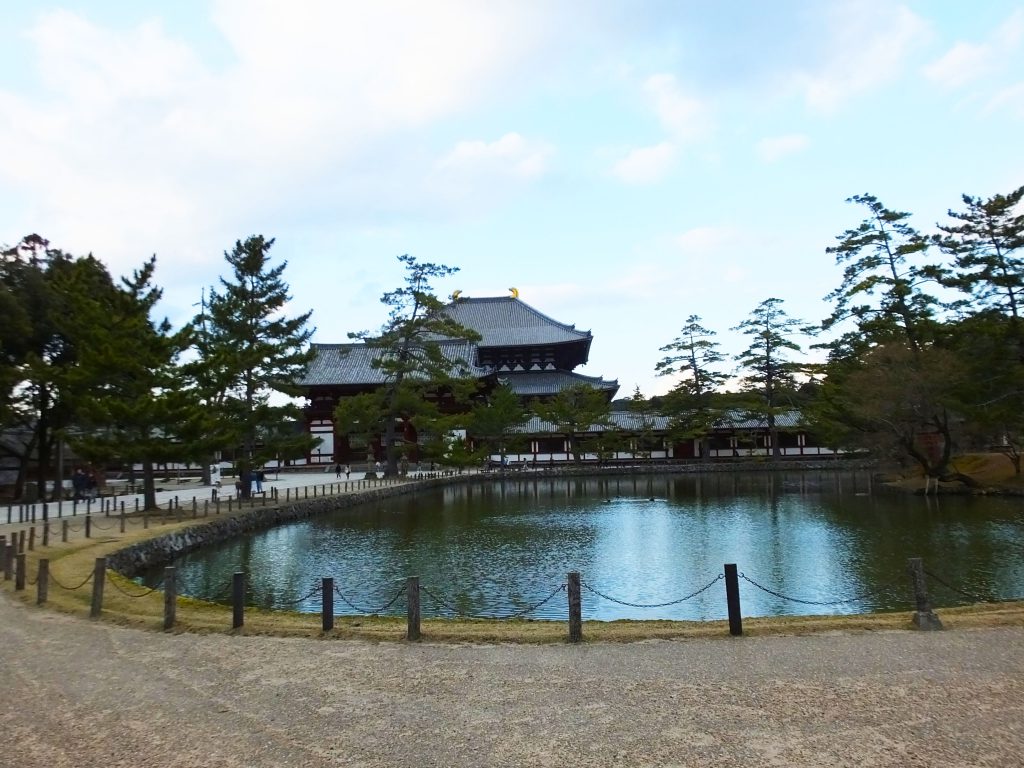 This is Nigatsu-dō where the Fire Ceremony(otaimatsu) is held. The ceremony begins at 7 p.m. I arrived 2 hours before.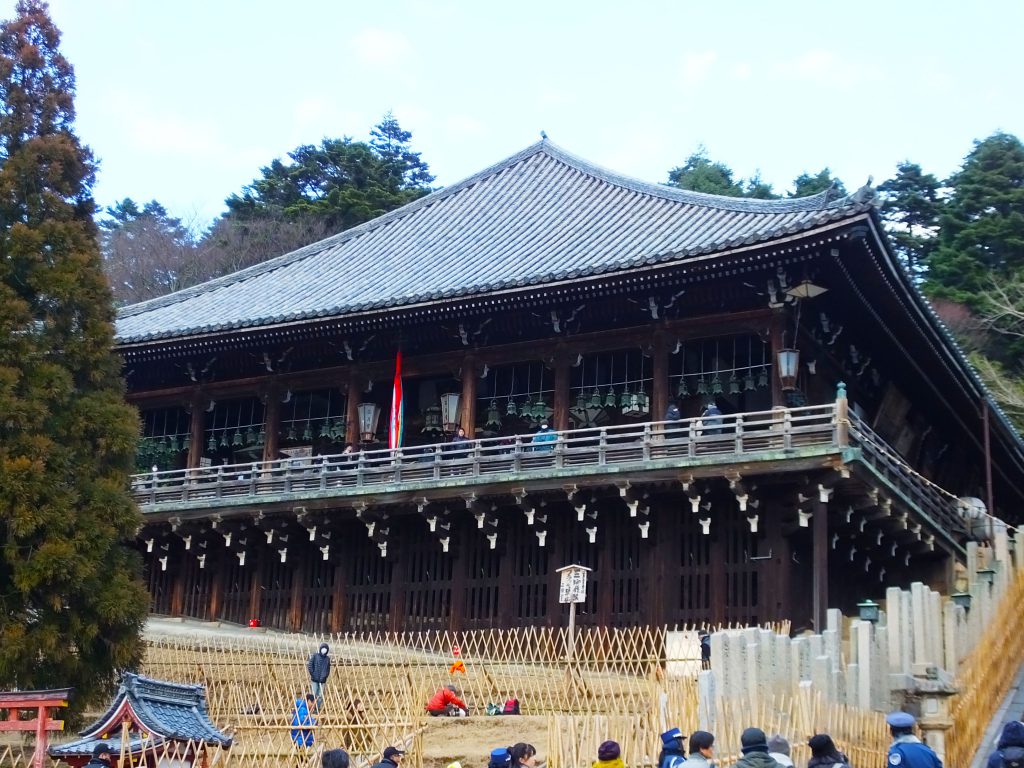 It wasn't crowded yet, so I was able to get the front row. I decided to spread my mat at the place and go to a nearby restaurant, Todaiji Ema-do Chaya.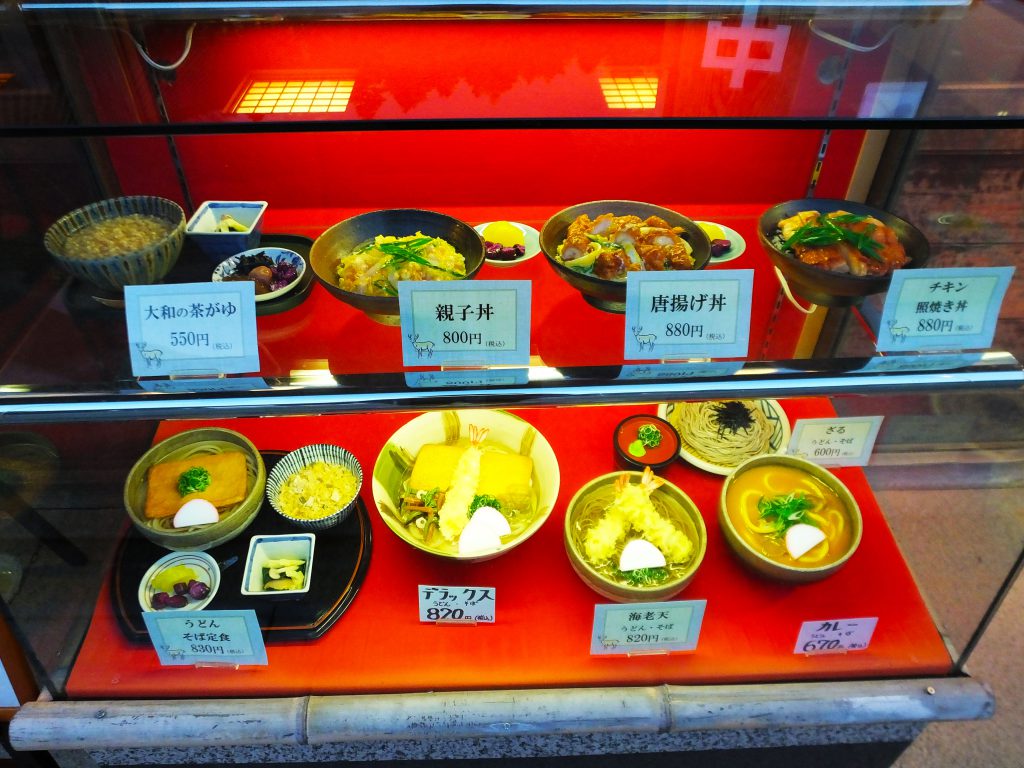 I chose the one at the upper left. It's tea congee with great history. More than 1,200 years ago, the first "Omizutori" was held. Since then, priests have had the tea congee during a series of ceremonies including "Omizutori". I tried it and then, became so warm. However, It was cold outside. If you're going to see the Fire Ceremony, don't forget to bundle up!
In front of Nigatsu-dō, there is a small building, Akai-ya. At "Omizutori," water is drawn from a well in Akai-ya. Although "Omizutori" means "drawing water," the general public can't see how water is drawn. Akai-ya is very old. It's thought to have been rebuilt in early 13th century.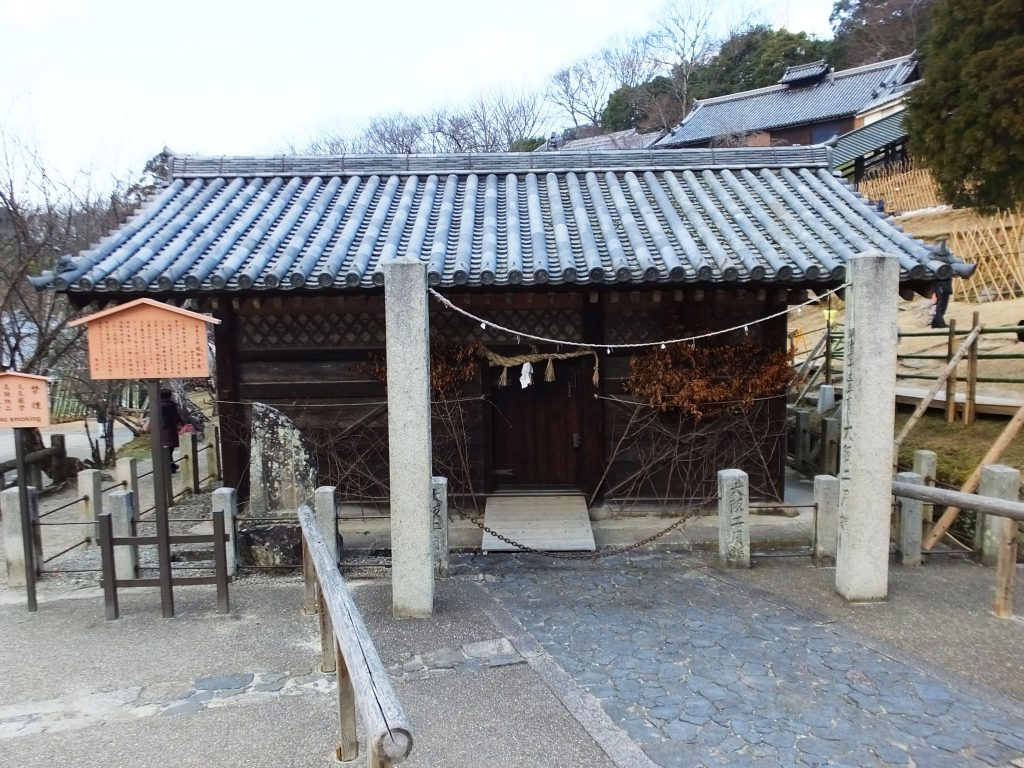 Suddenly, priests showed up and began praying at a tutelary shrine located below Nigatsu-dō. Finally, the countdown to the Fire Ceremony(otaimatsu) started!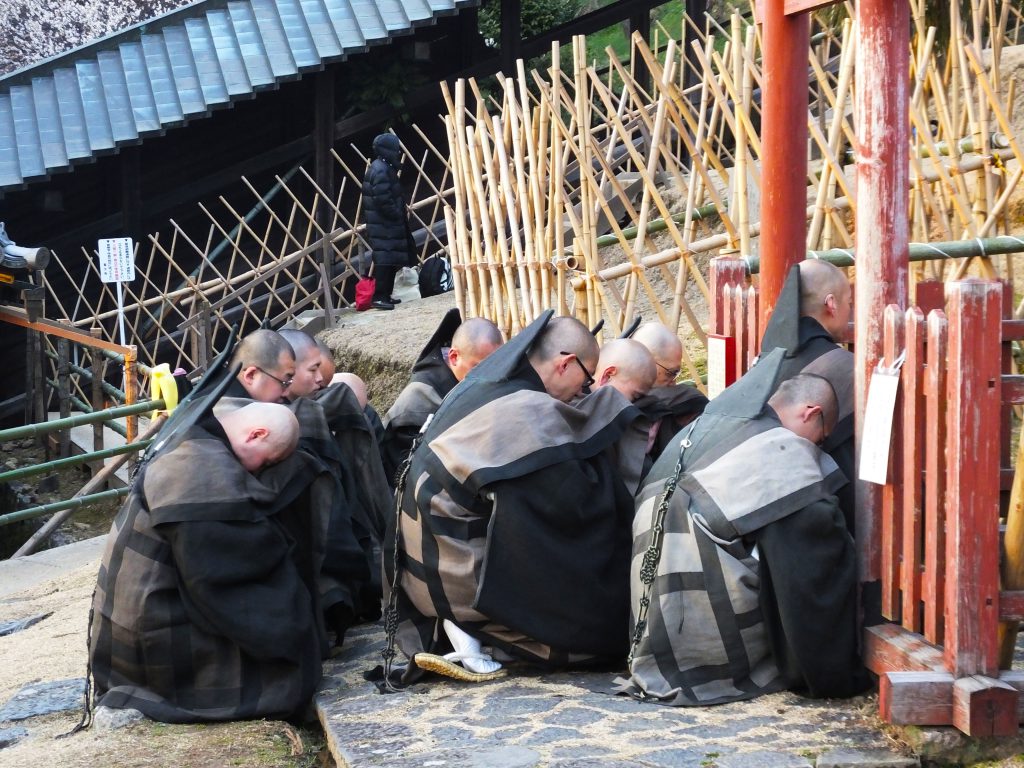 Night fell. People showed up with torches in their hands! Many people started taking pictures all at once. Don't use a flash. Just be careful where you step. You can't see your footing.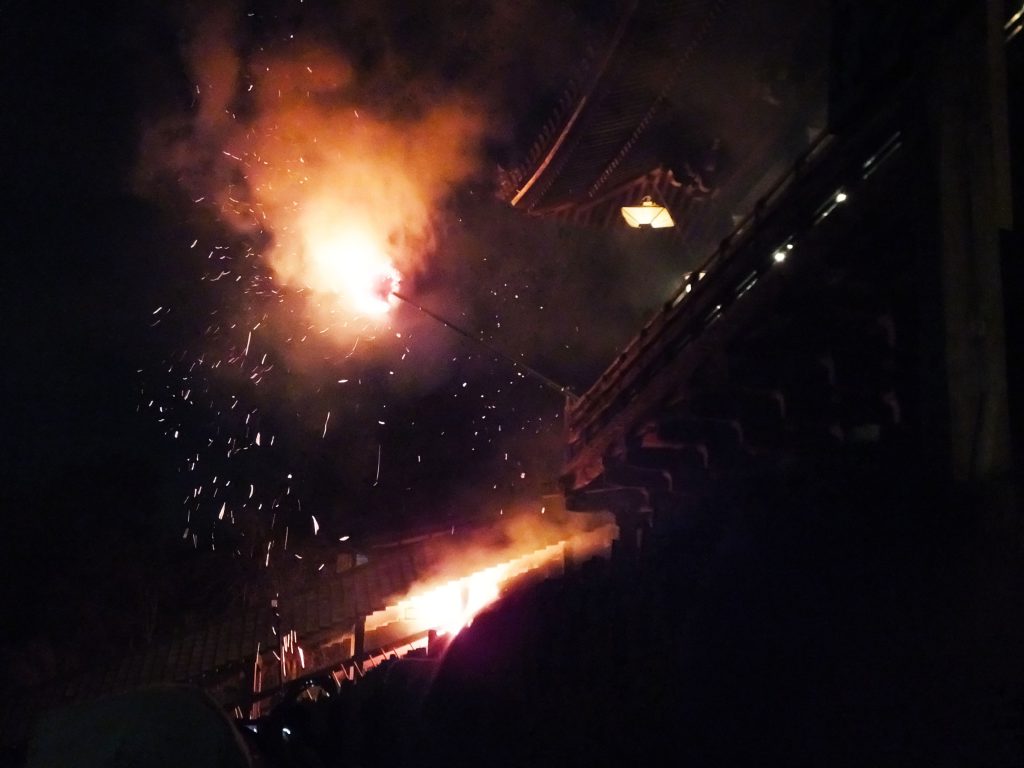 People run and the fire looked big and powerful!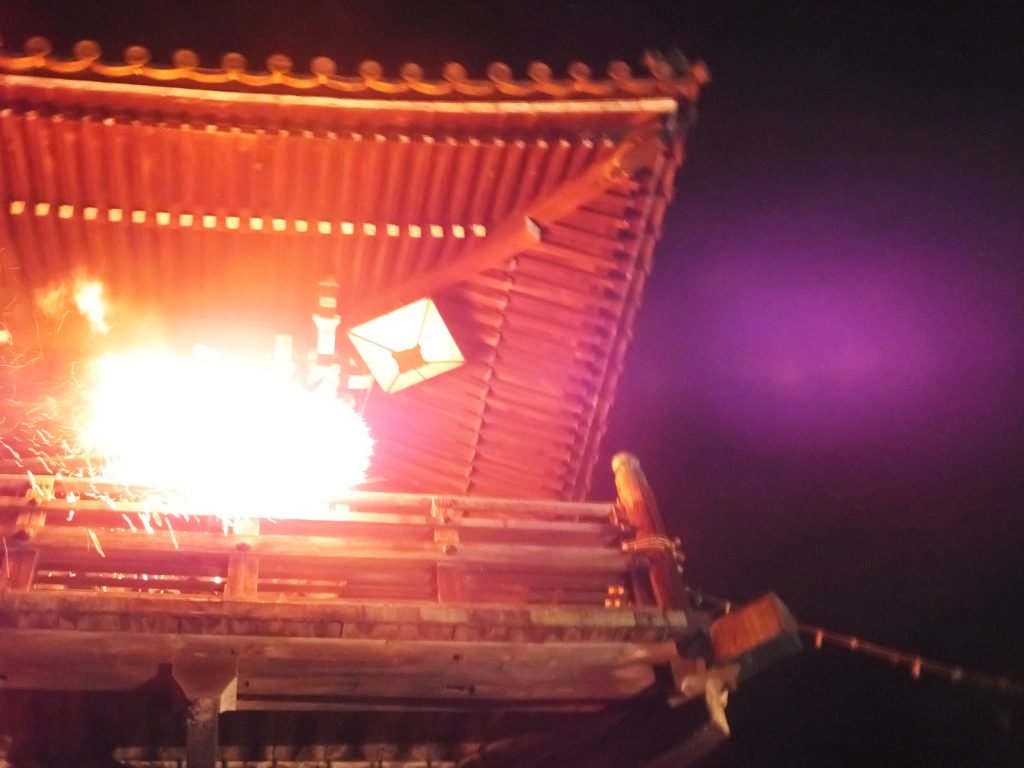 Torches were shaken at the corner. There was a shower of sparks. It smelled like charcoal fire. People believe if the sparks fall down on you, you'll stay healthy. I was wearing my coat inside out because I didn't want to make holes on it.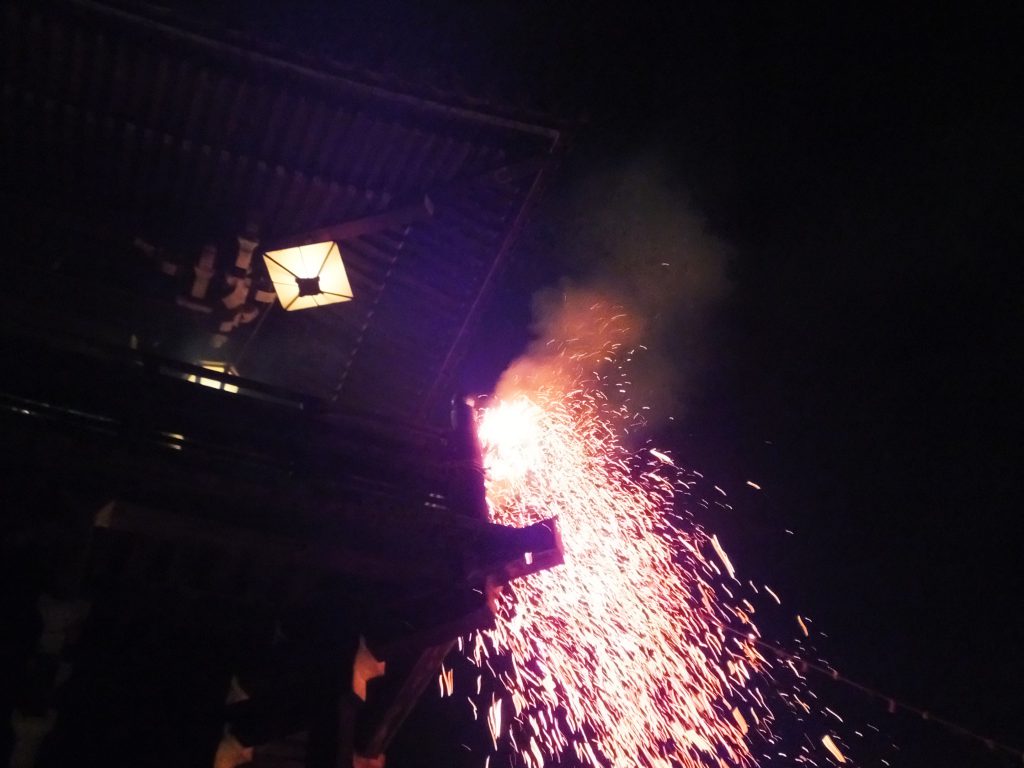 10 torches were carried into Nigatsu-dō one after another, and the same thing was repeated. At the end of the ceremony, some people clapped. However, it's not good because the Fire Ceremony is not an amusement but a sacred ritual. Actually, this is what I heard from a woman next to me before the ceremony began. I thought it over -it's natural, isn't it?
After the Fire Ceremony, I went up to the place where it took place. It was very crowded. There were many people from other countries.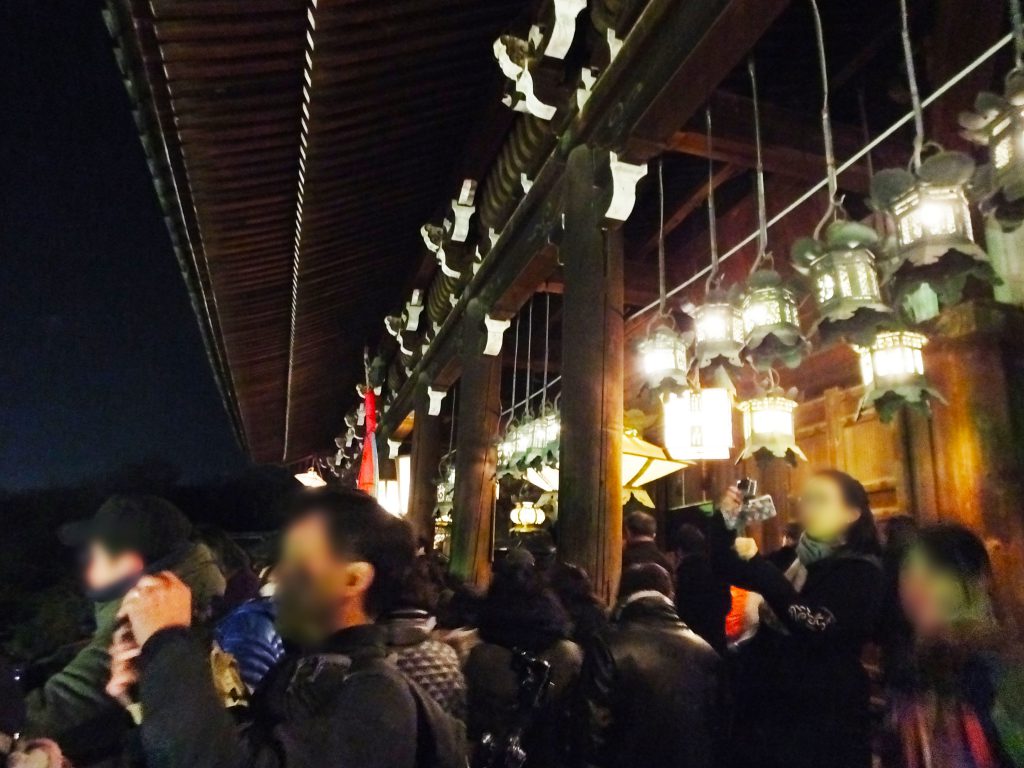 There were cinders on the handrail. I looked down and found many people had already gone. How quickly!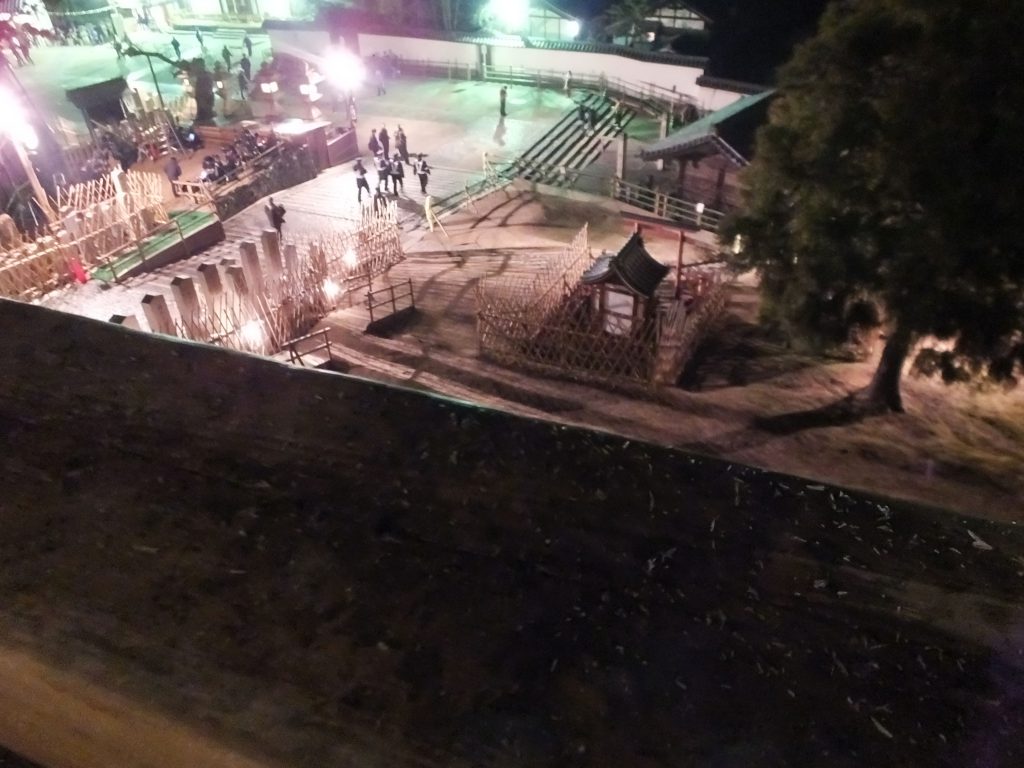 On the way back, I found many torches for the following days. When "Omizutori" is held on March 12th, they use bigger torches than them.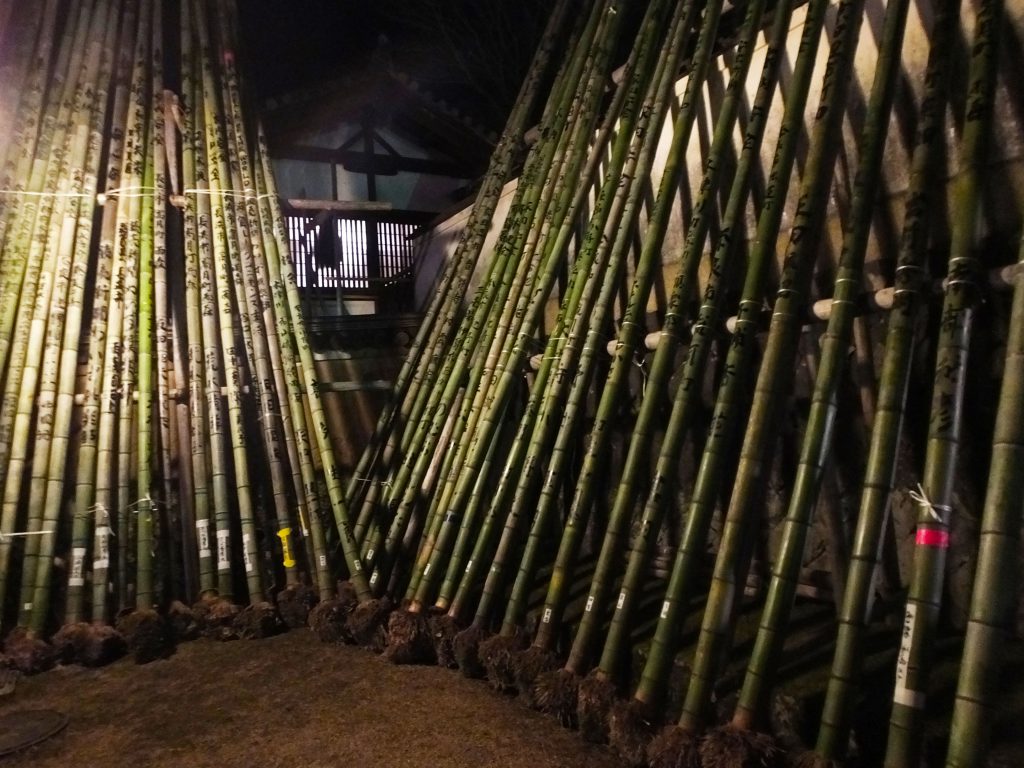 I learned this ceremony is to repent of our sins. It was a valuable experience for me. If you want to feel the spirit of Japanese, I recommend it.
[Todaiji]
Address: 406-1 Zoushi-cho, Nara City, Nara Prefecture
Access: City Bus to "Daibutsu-den Kasuga-taisha-mae"