On the east approach to Imamiya Shrine, there are two aburi-mochi shops, Kazariya and Ichimonjiya Wasuke (local people just call it "Ichiwa"). They face each other across the street, and both shops are very popular. Aburi-mochi are roasted rice cakes and they taste sweet. If you visit Imamiya Shrine, you must try them because they are traditional and comfort. Let me introduce one of the aburi-mochi shops, Kazariya. When I lived near Kazariya, I used to go eat there. Actually, I've been addicted to Kazariya's aburi-mochi ever since I was a child.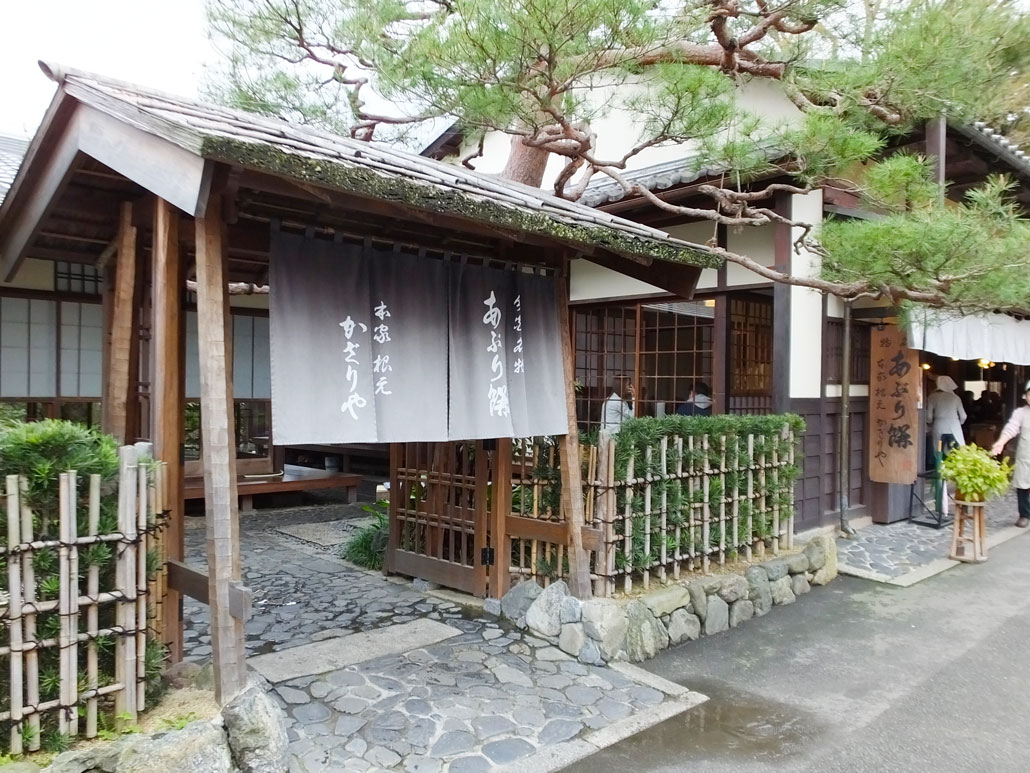 Let's check how aburi-mochi are made in Kazariya. First, skilled staff members form rice cake into one-bite balls. Then, they stick them on skewers and roast them above a charcoal fire. Finally, they dip them in sweet sauce of white miso (fermented soybean paste). The flavor of the aburi-mochi has been inherited from mother to daughter for a long time. Kazariya was founded in 1637, and since then the aburi-mochi have been loved by many people.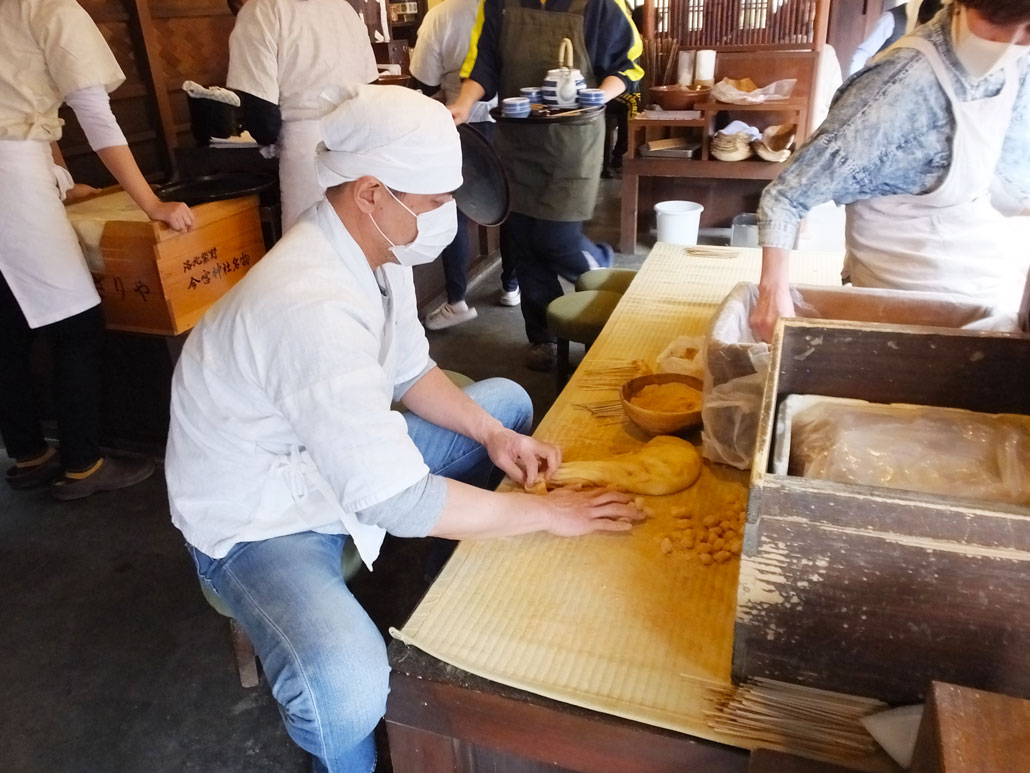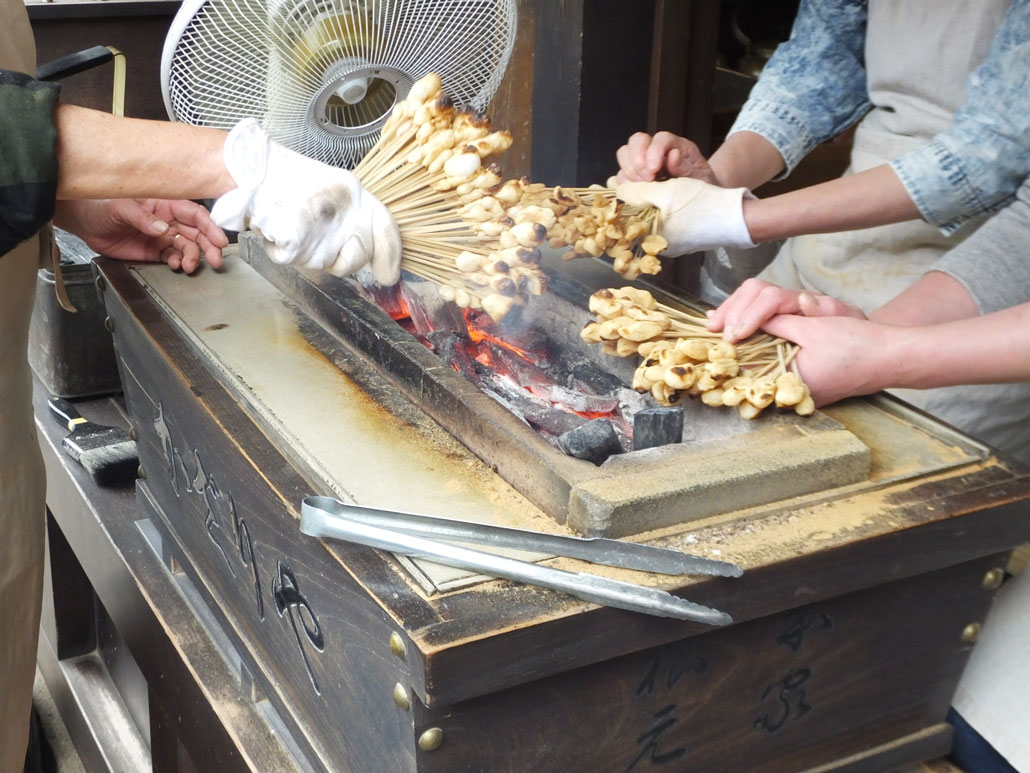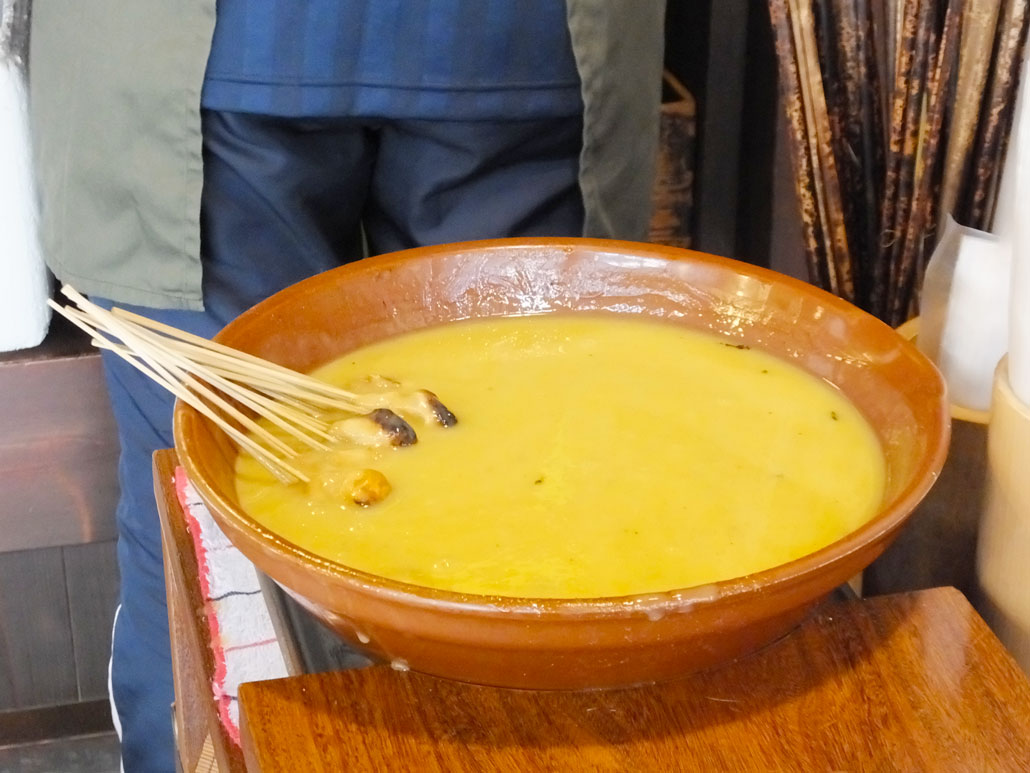 When you go to Kazariya, you can drink tea and relax in the tasteful room while aburi-mochi are being made. You can see the traditional Japanese garden there, too. When the shop is not very crowded, you don't have to wait for a long time to eat.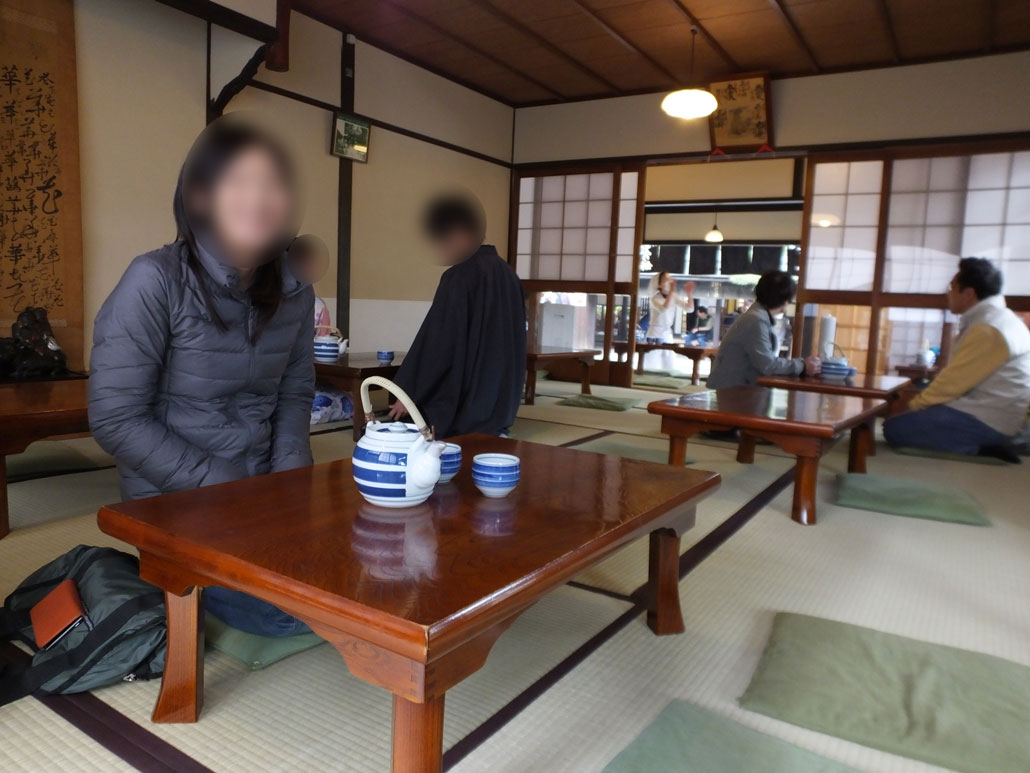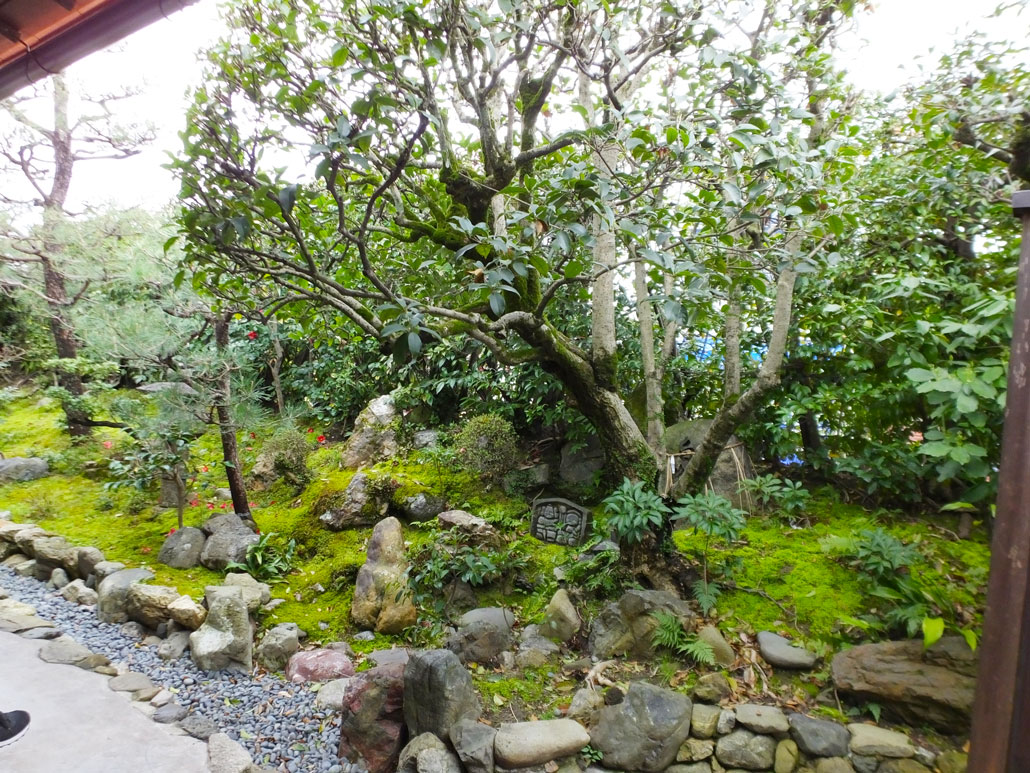 The aburi-mochi are delicious with the aroma of the roasted rice cakes and the sweet sauce. 1 plate is 500 yen, and I think it is a reasonable price for the quality and service.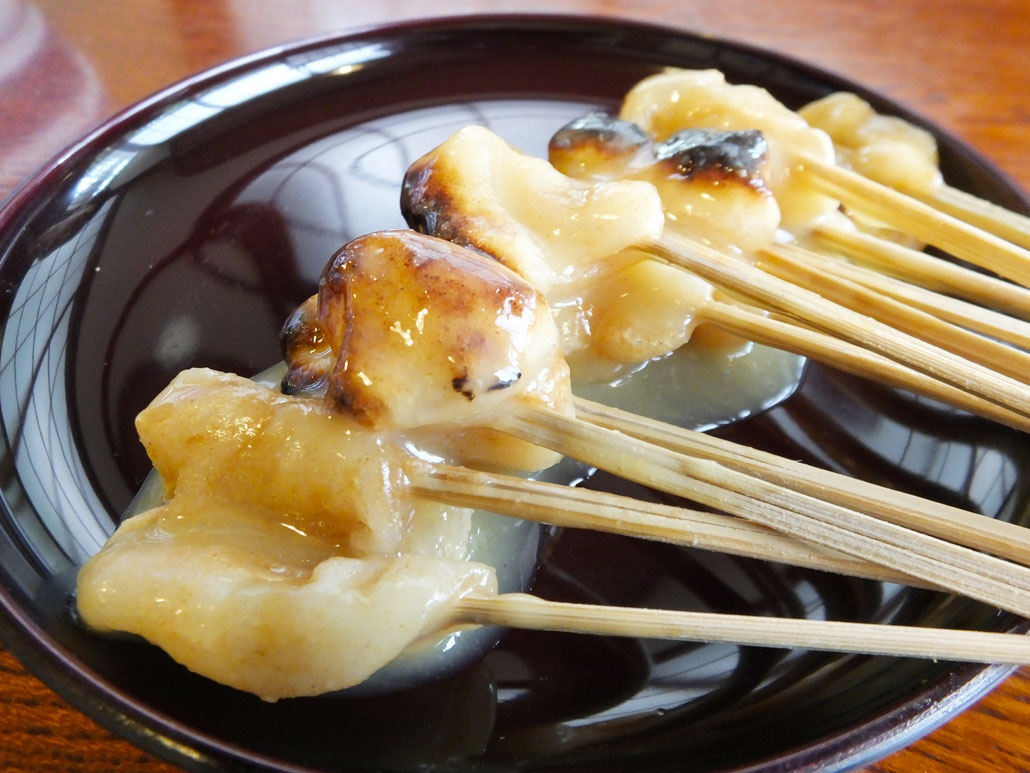 If the weather is fine, you can eat in front of the shop, too. You can order some to go, but in that case you have to order at least 3 portions.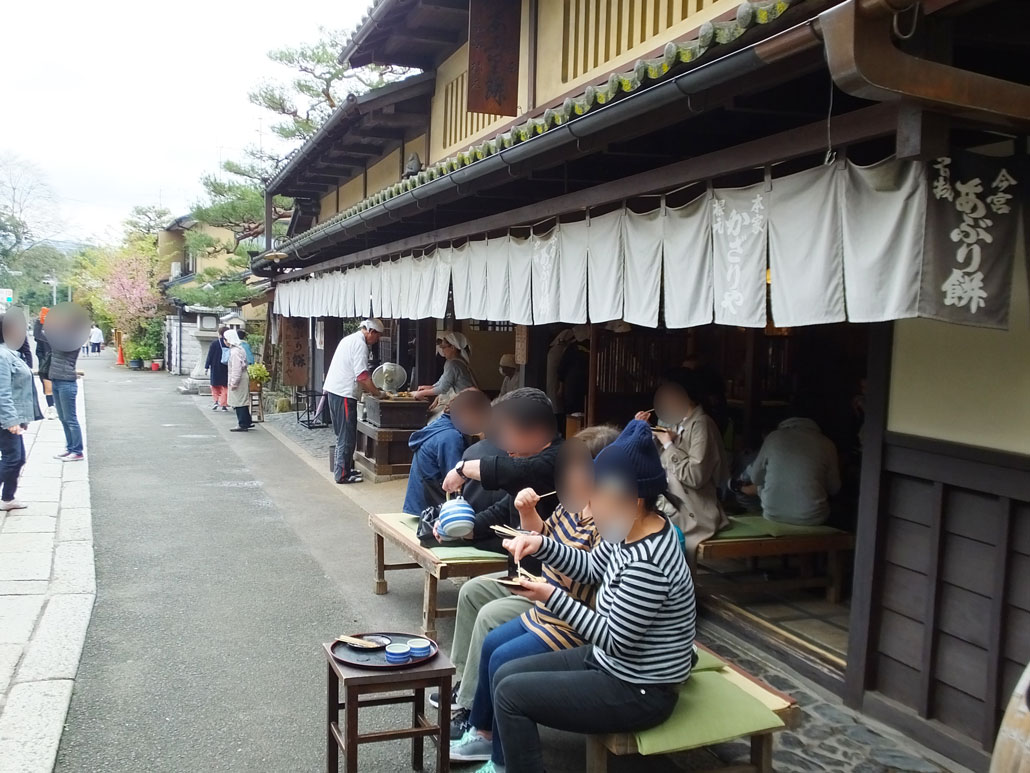 Aburi-mochi are said to be good luck food that can drive away evil spirits. This is related to one of the most famous festivals of Kyoto, Yasurai Matsuri that is annually held in the spring, in and around Imamiya Shrine. People believe that by having Yasurai Matsuri, they can suppress evil deities and prevent contagious diseases from spreading. There is an old story that aburi-mochi were offered to Imamiya Shrine at Yasurai Matsuri, and after the festival, a person who ate them was not affected by an infectious disease. Also, the bamboo skewers used to hold aburi-mochi are believed to be sacred and holy because before use they are offered to the shrine and purified there.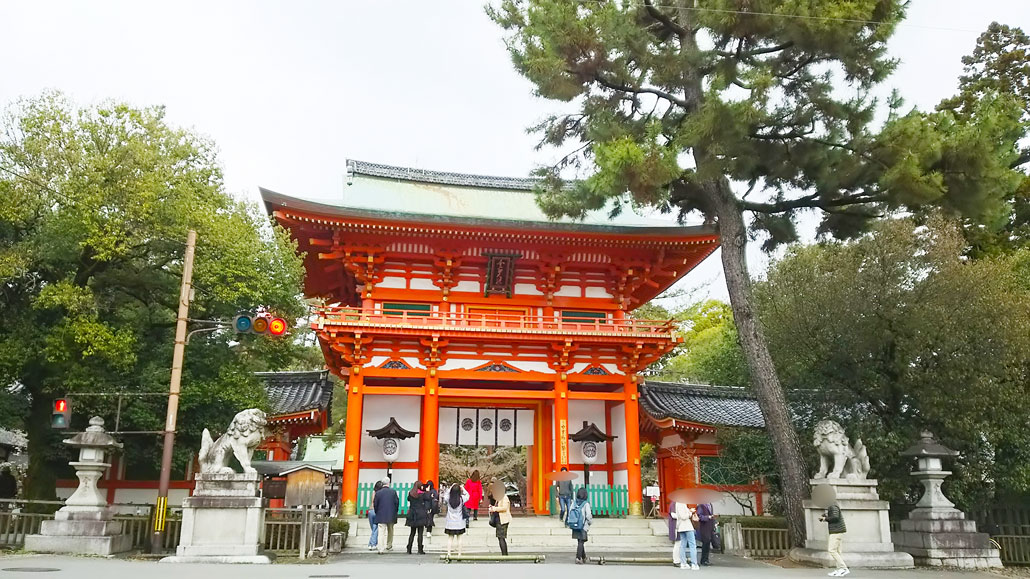 By the way, at the other shop "Ichiwa," the price and the quantity of aburi-mochi is almost the same as Kazariya's. Both shops sell only aburi-mochi, and both are closed on Wednesdays. Some people prefer Kazariya, and some people prefer "Ichiwa." Maybe it is a good idea to try two of them.
【Kazariya (Aburi-Mochi Shop in Kyoto)】
96 Murasakinoimamiya-cho, Kita-ku, Kyoto City, Kyoto 
Tel +81 75-491-9402
10:00 a.m.―5:00 p.m. 
Closed: Wed.  (open on holiday Wednesday and closed on the following day)