Apr. 11, 2018
I found a houseplant, kapok at a 100 yen shop. It is easy to take care of. In the winter, all what you have to do is to water it when the surface of the soil is dry, though in the summer it needs watering every day. This means you can leave it home and travel for some days in the winter.
I bought it and a lovely pot for it.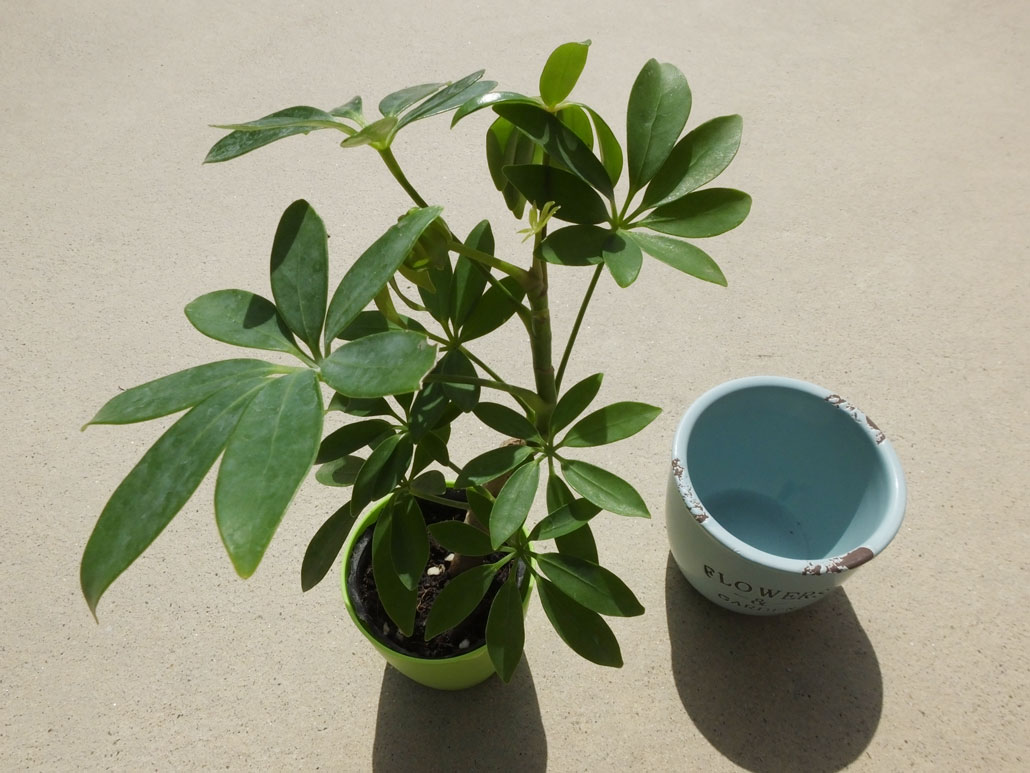 Of course the pot is 100 yen, too. I like the color and the rusty design. The size is perfect for the kapok I bought.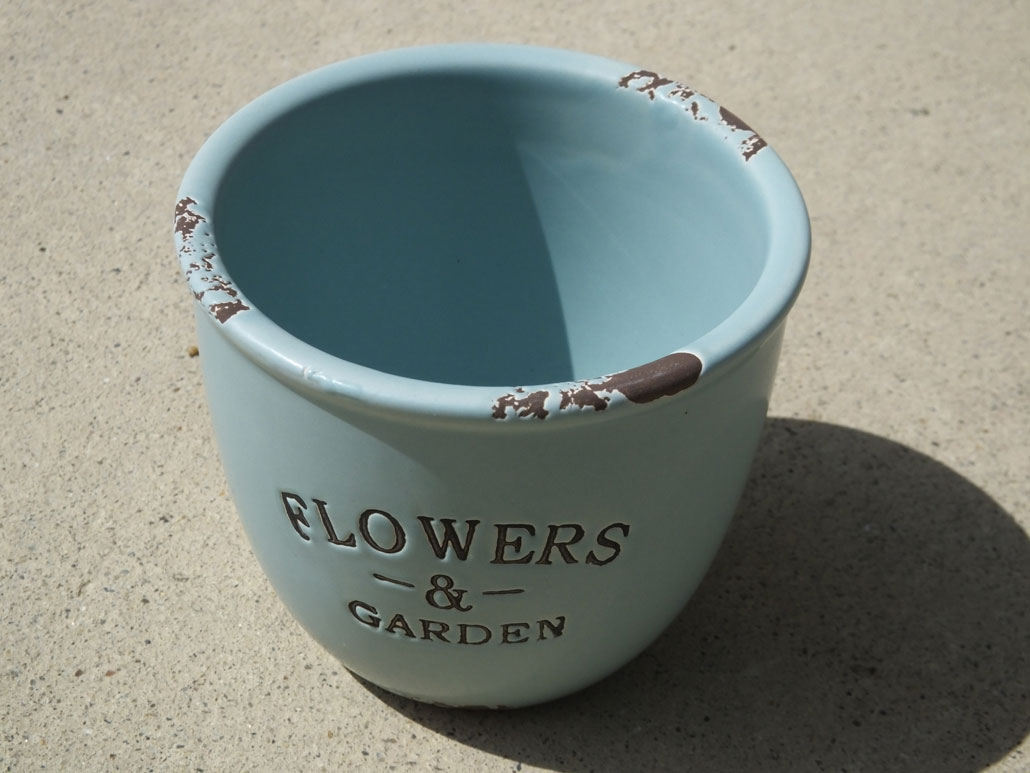 The kapok in the pot looks good. It matched the color of the wall. It's not bad, isn't it?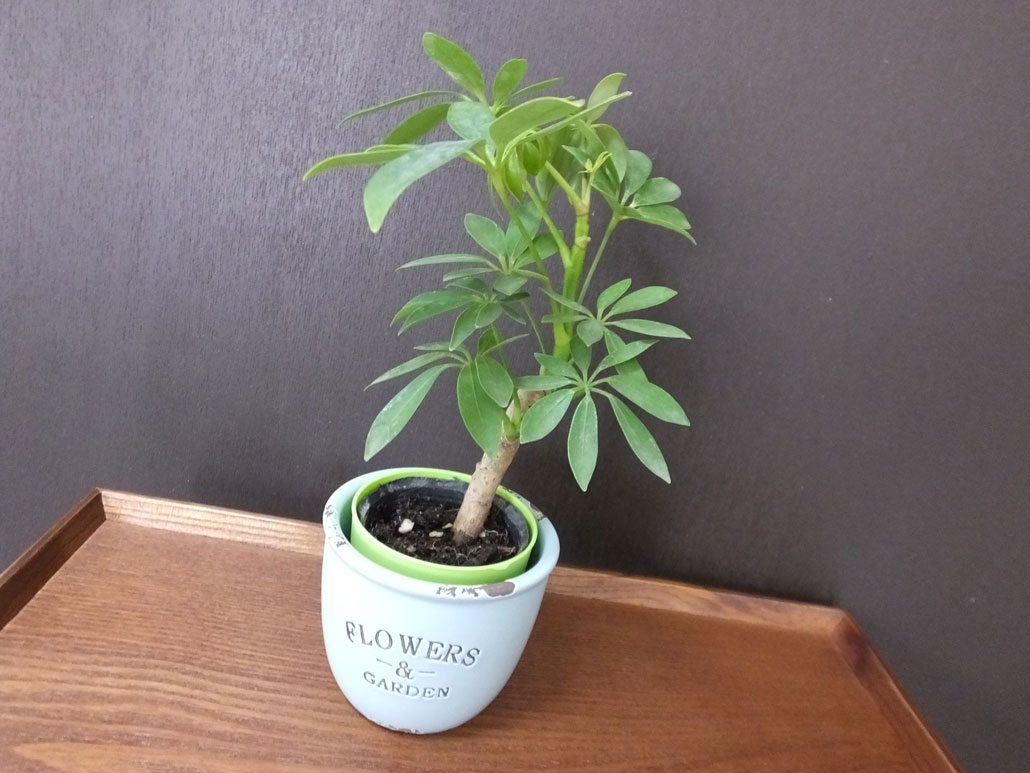 It looked nice in front of the dark colored wall, but I decided to put it by the window because a little green makes a big difference in the white room. This is a small room adjoining the bathroom, so sometimes moisture may be added to the air, too. Kapok should not be subjected to direct sunlight, but there is no problem putting it there because this small window is on the north side of my house.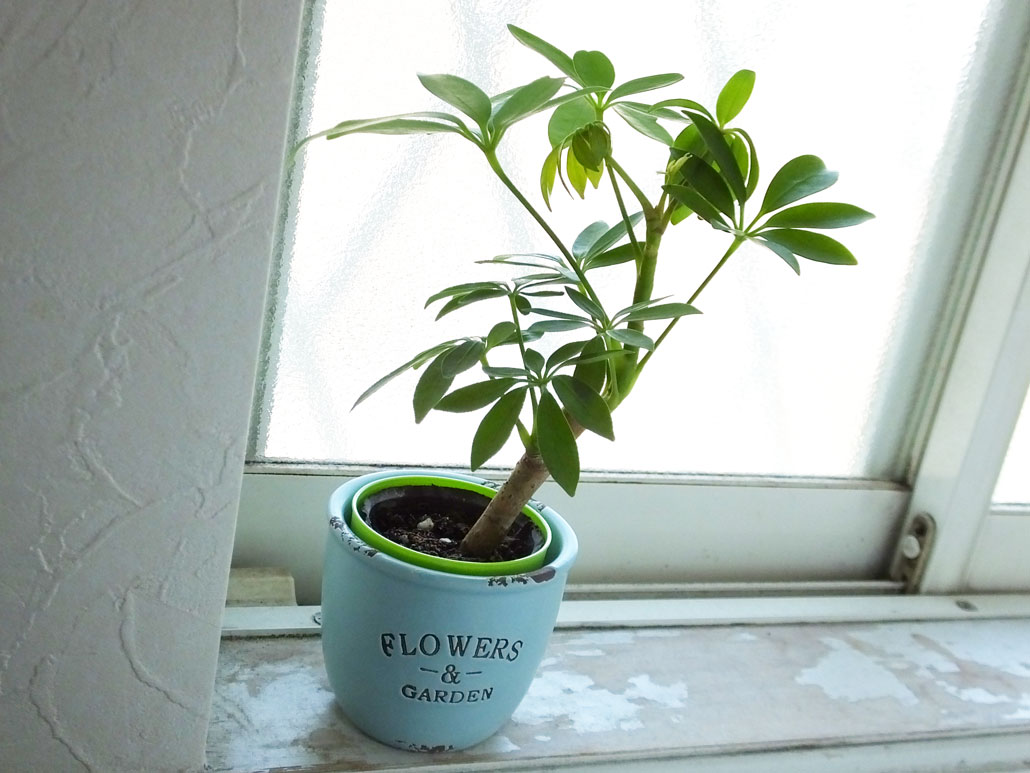 Only 200 yen made my house look nicer than before. I really liked these two items. I didn't know about kapok, but now it is very pretty for me and I hope I will succeed in raising it. I'll take great care of it.