Mar. 4, 2018
Hito-Tsubo Tea Ceremony Room Exhibition (hito-tsubo is about 3.3 square meters) of "Kyoto Infused with Tea Expo" was held in the downtown area of Uji City in Kyoto, including Uji-bashi Bridge Shopping Street and the two train stations (Keihan Uji Station and JR Uji Station). It was held for two days from March 3 to 4, 2018, and I went there on Sunday, March 4. It was hosted by the city, town and village governments in Kyoto Prefecture in cooperation with various groups of university students. The concept was to offer a relaxing area with the "omotenashi" (Japanese hospitality) spirit.
Staff members were distributing stamp sheets for Hito-Tsubo Tea Ceremony Room Stamp Rally. ("Stamp rally" is a Japanese game in which participants travel around an event area to collect stamp imprints.) The venue was dotted with tea ceremony rooms, and there was a rubber stamp at the each place. According to the number of the stamp imprints, the prizes varied from Bronze to Gold. I completed it and my prize was Gold, so I had a chance to hit a jackpot in the lottery. However, when I arrived at the goal, there was no lottery because the jackpot prize and other good prizes had already gone. There was no choice but to choose three from several small items. I chose a pack of tea leaves, adhesive bandages and facial oil blotting papers, but it was OK because it was lots of fun to find various tea ceremony rooms created by students.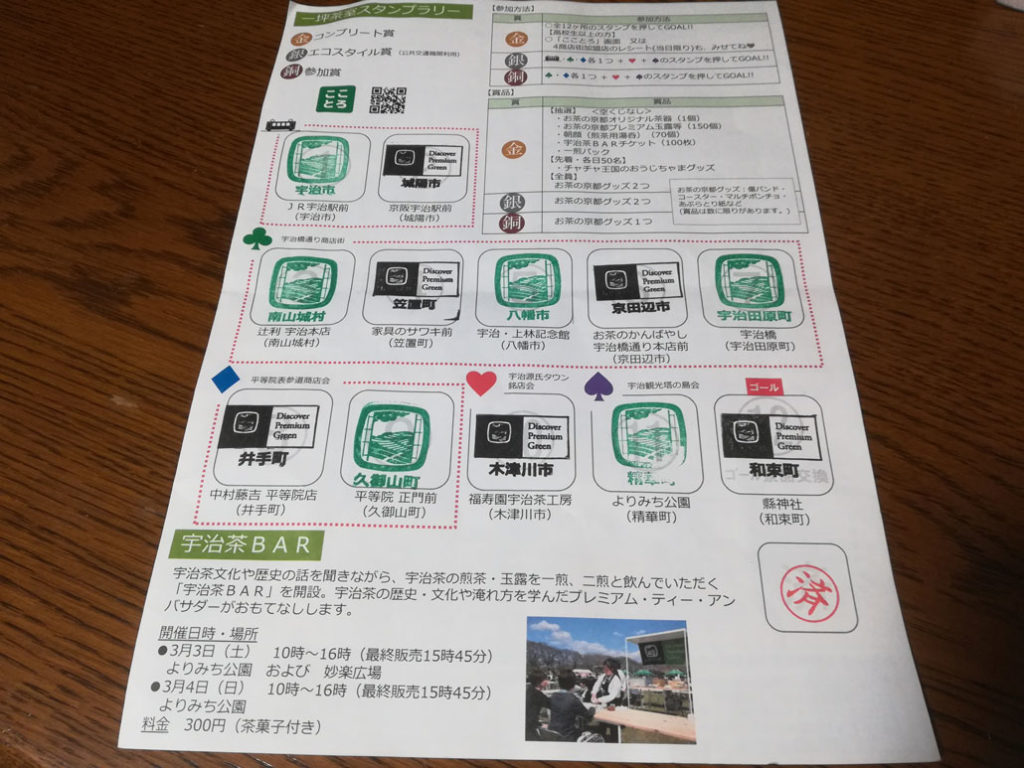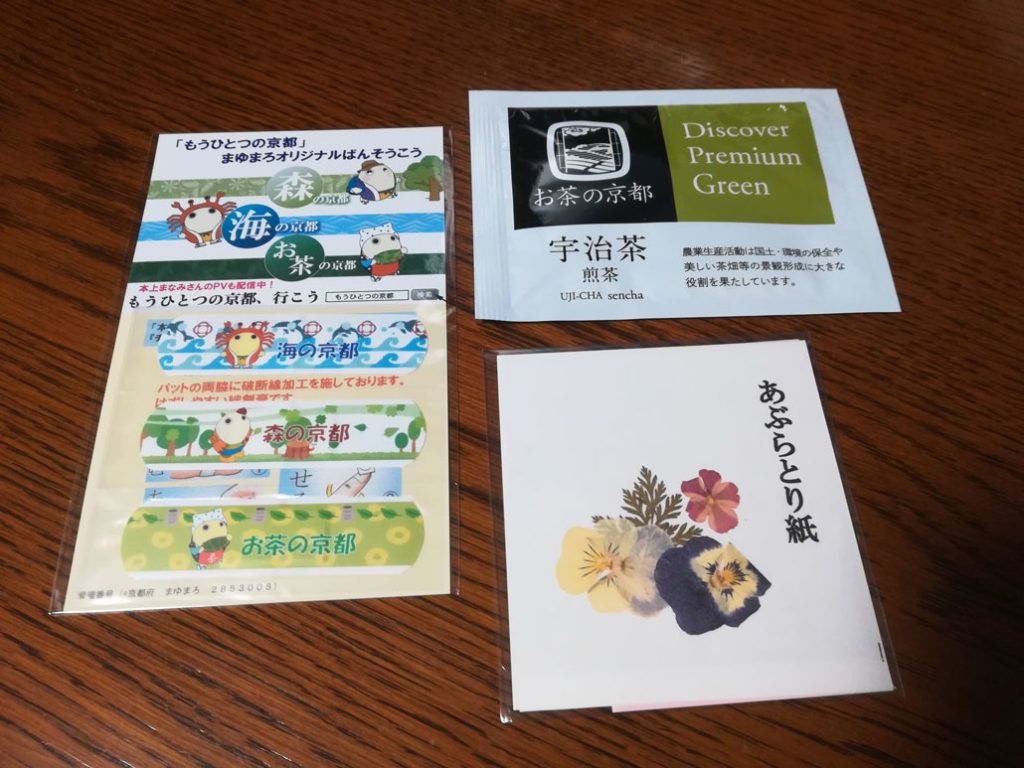 Look at the pictures of all the imaginative tea ceremony rooms. Some of them are really interesting.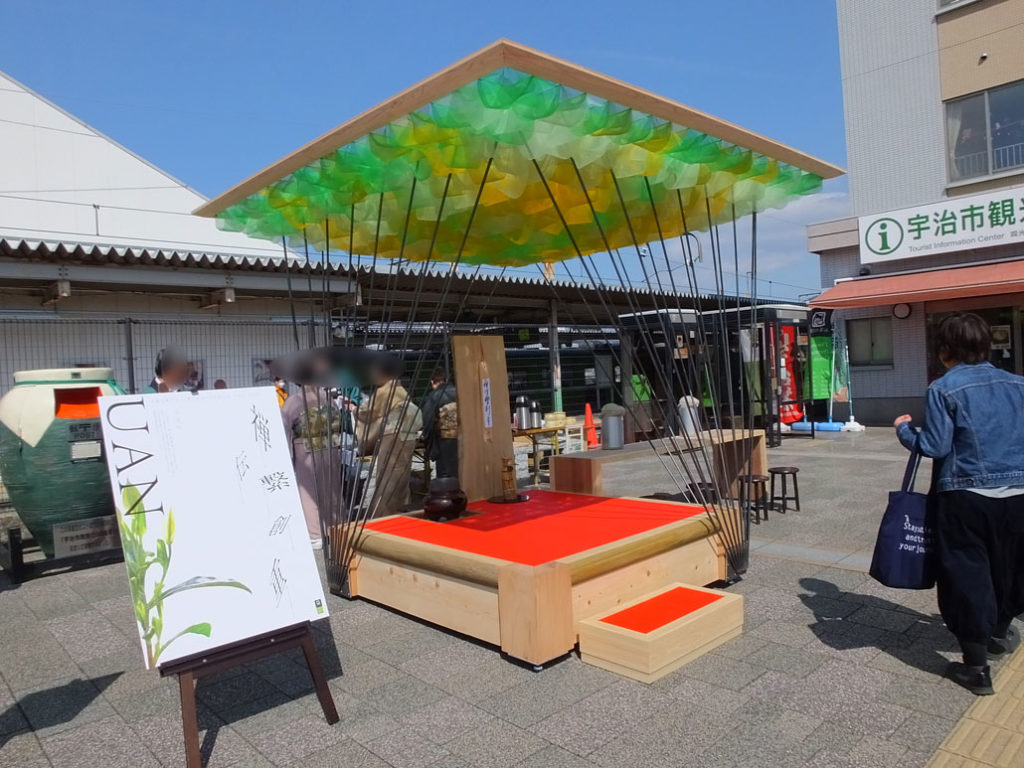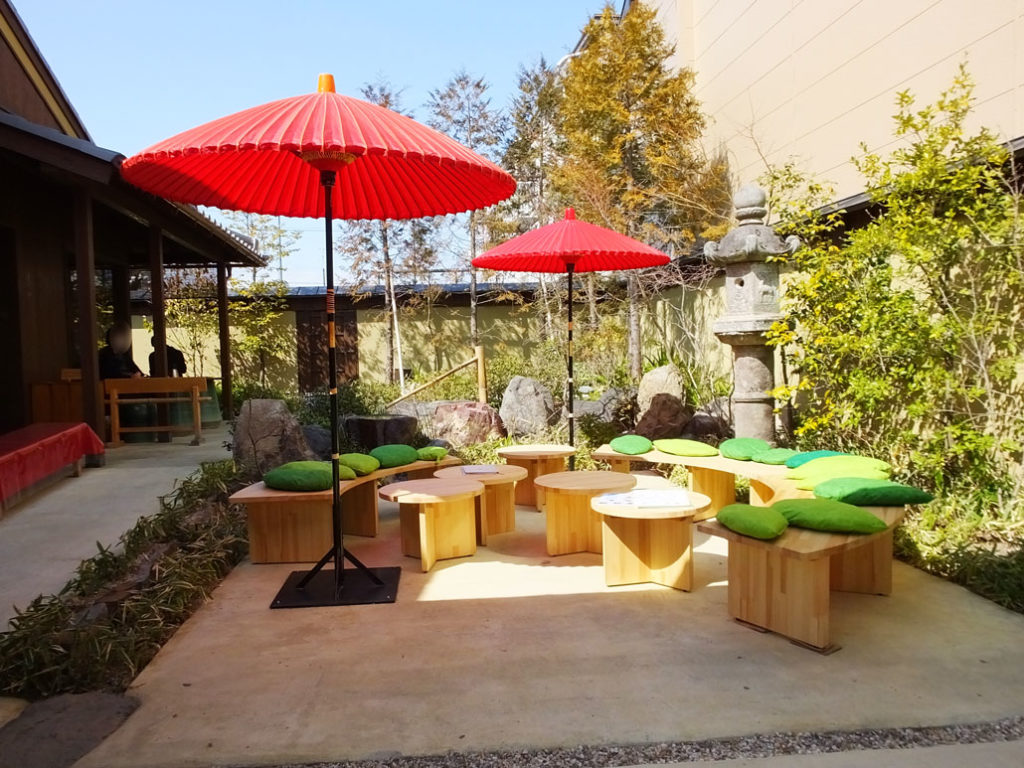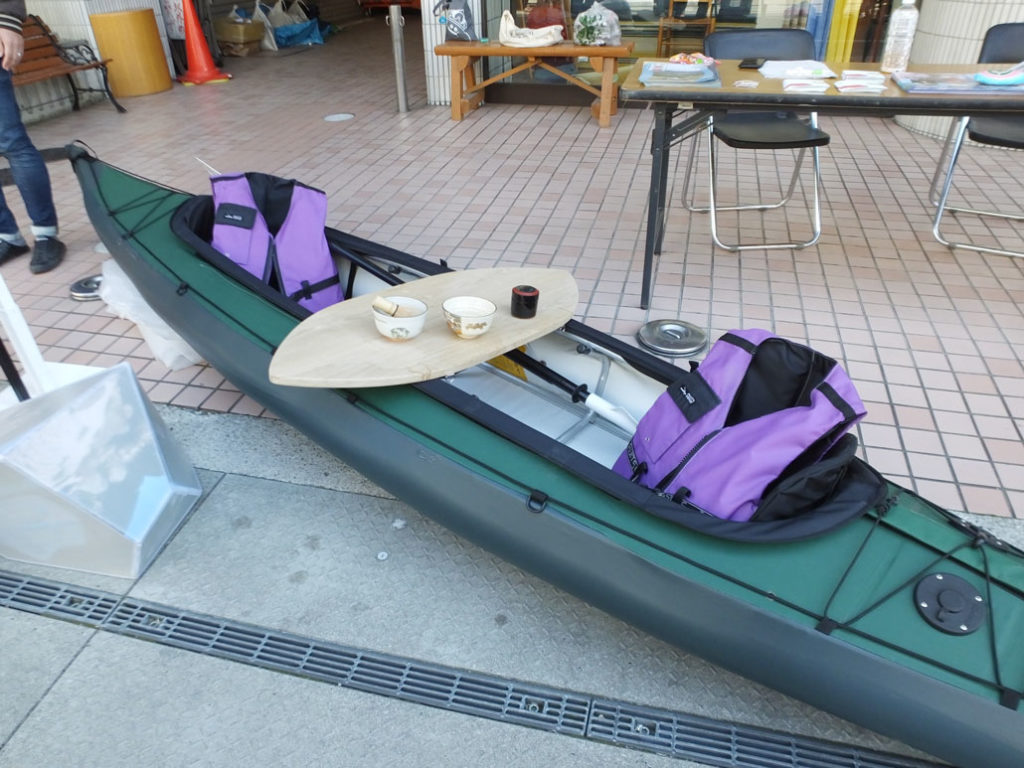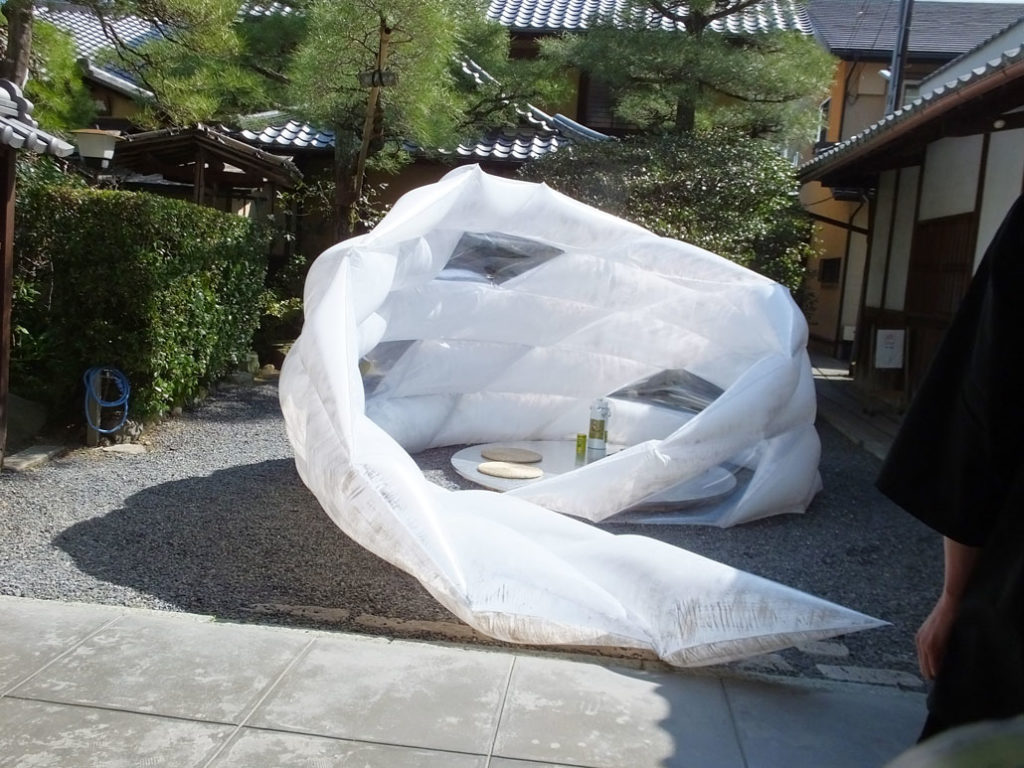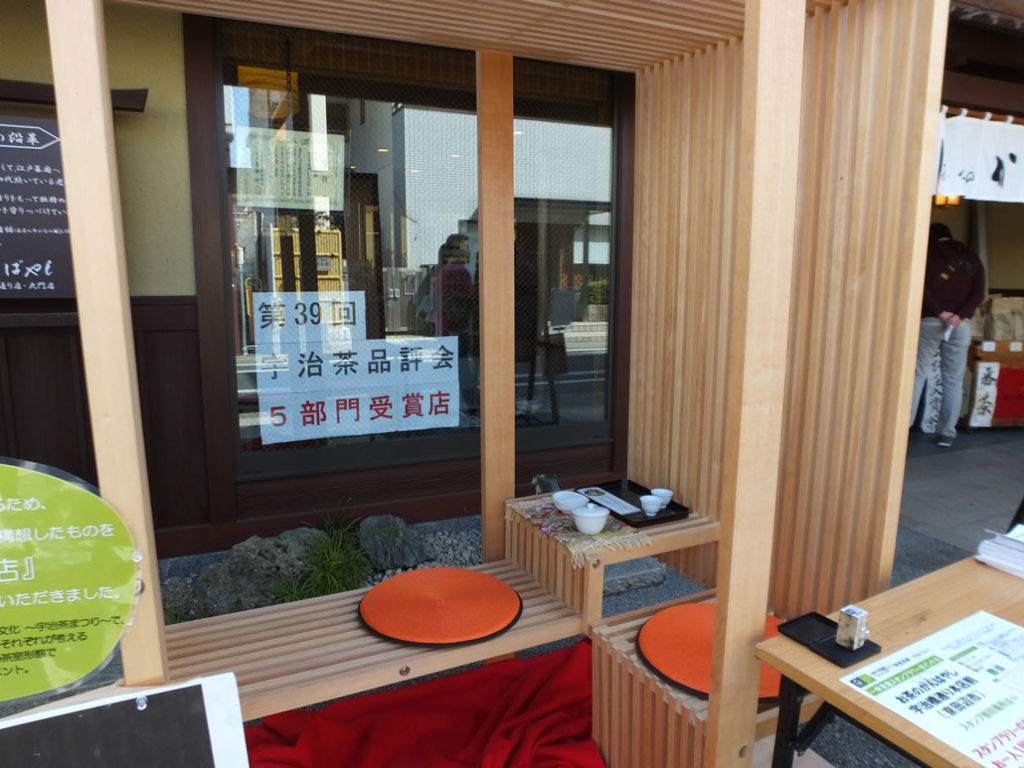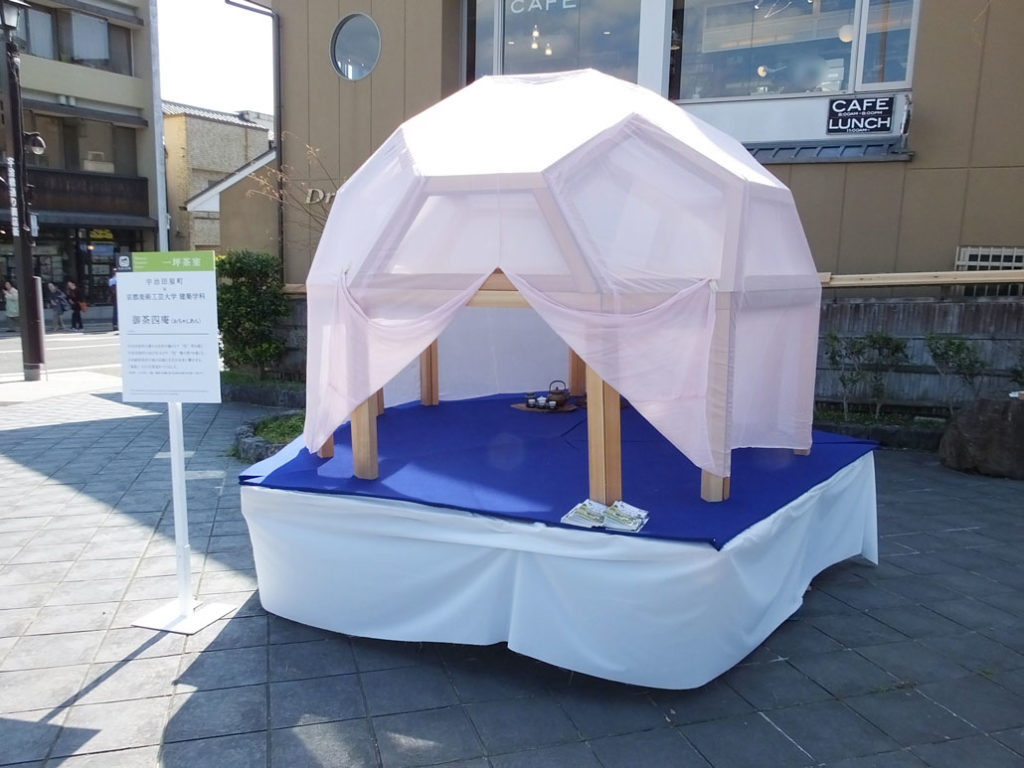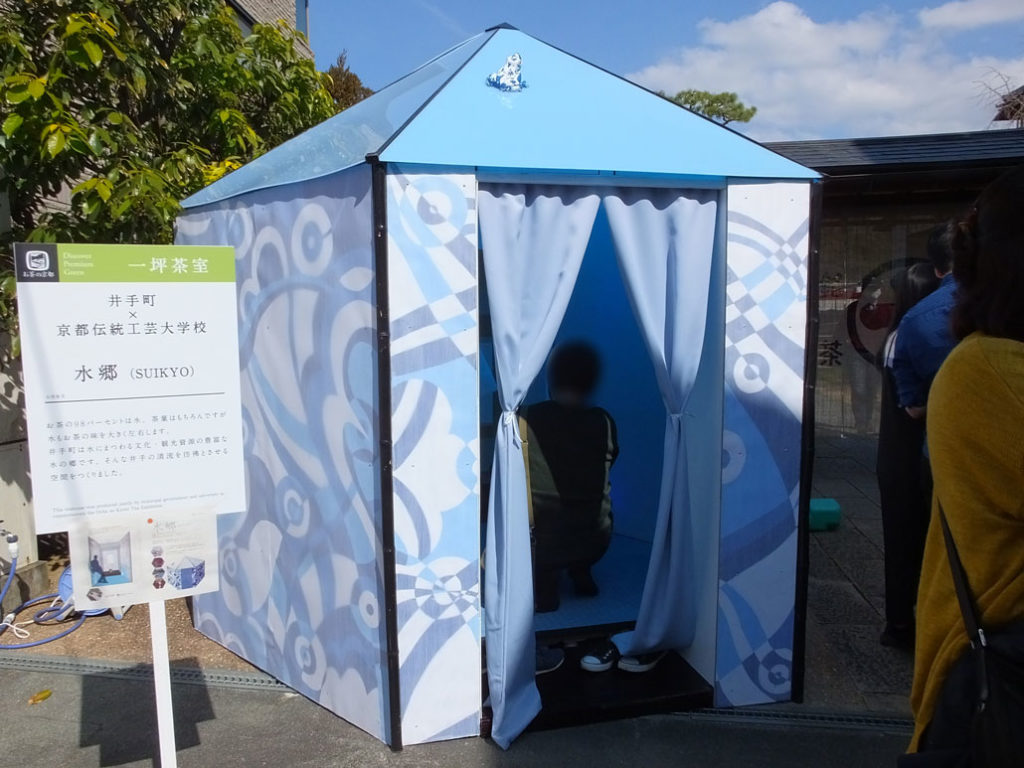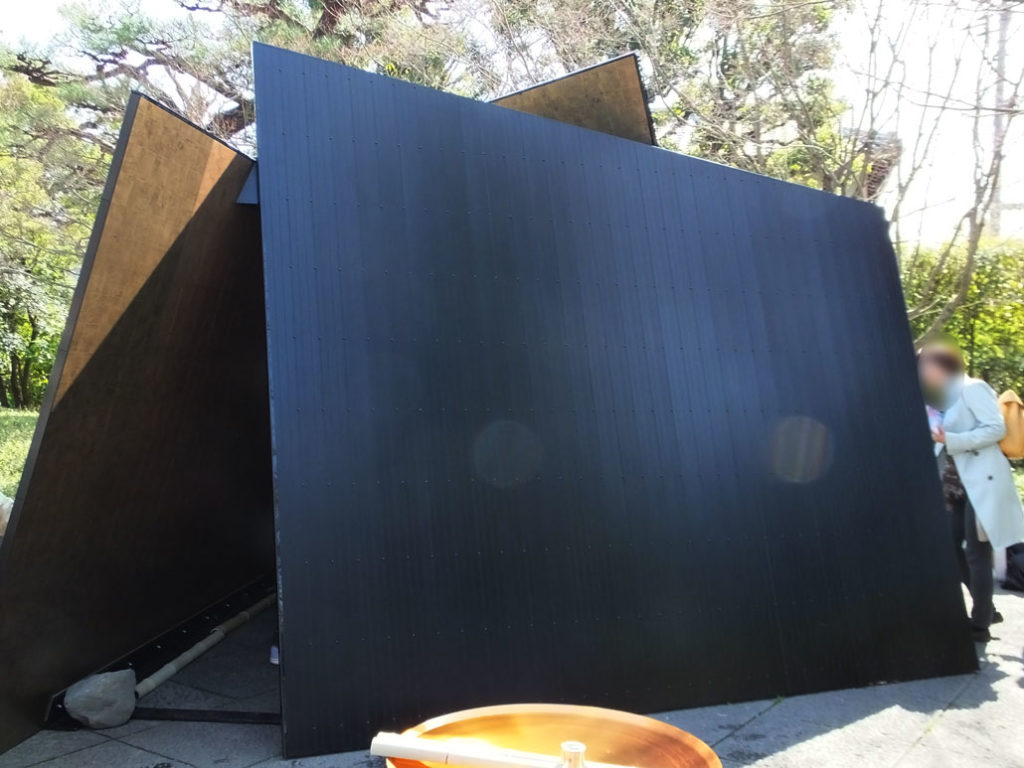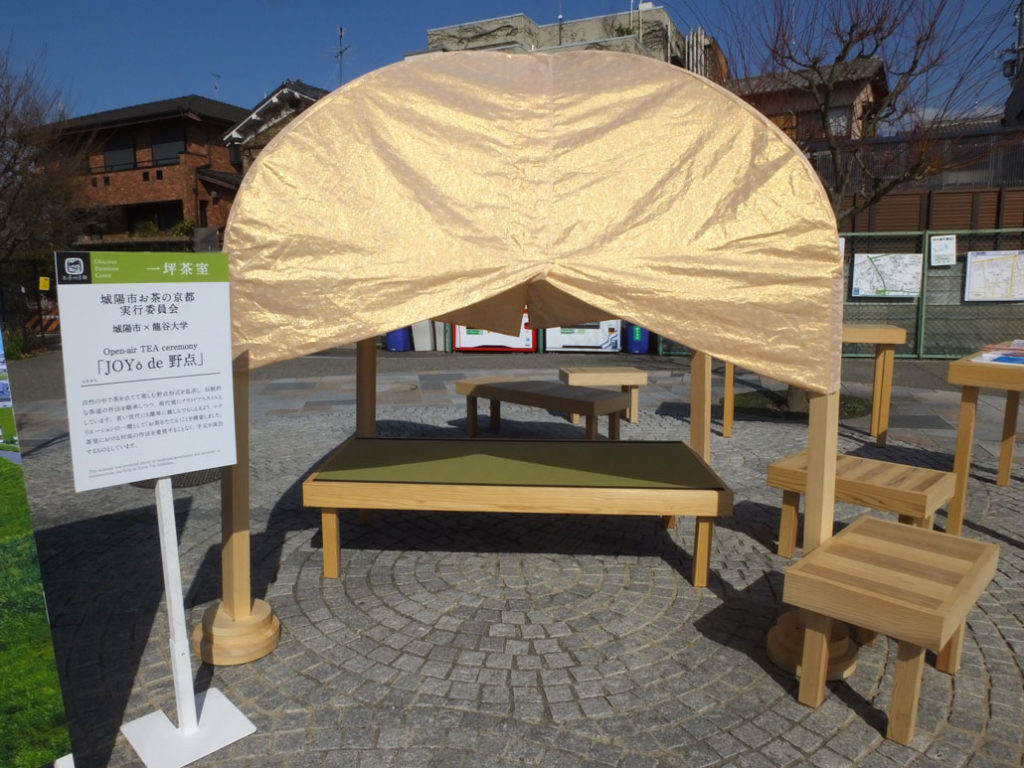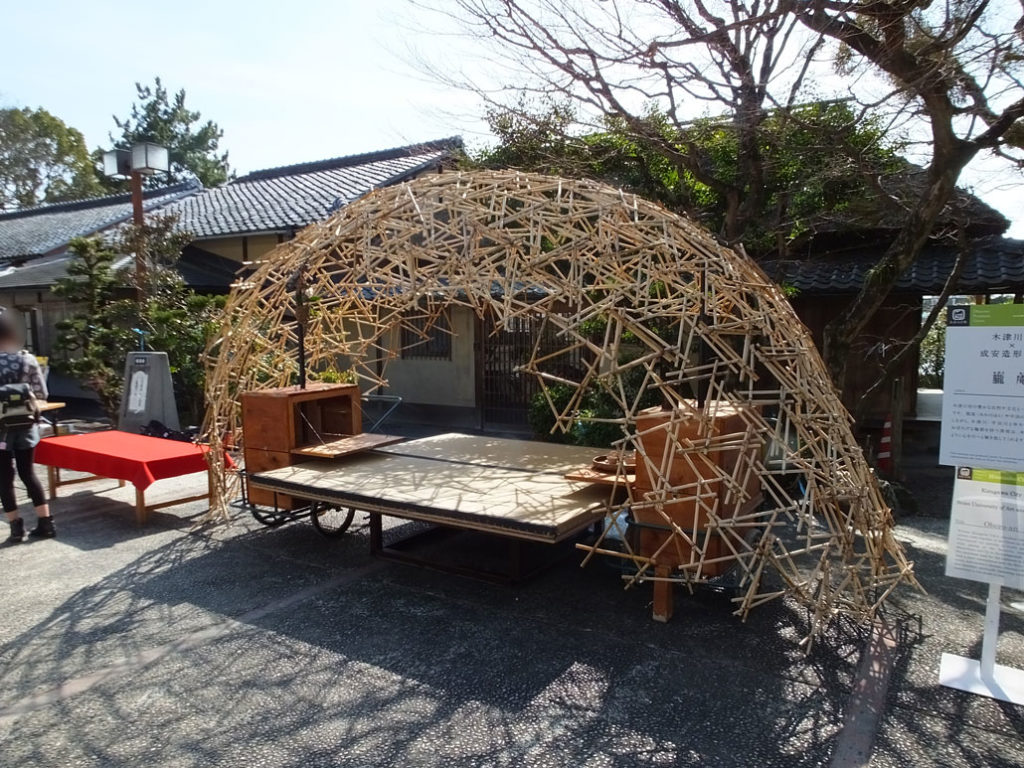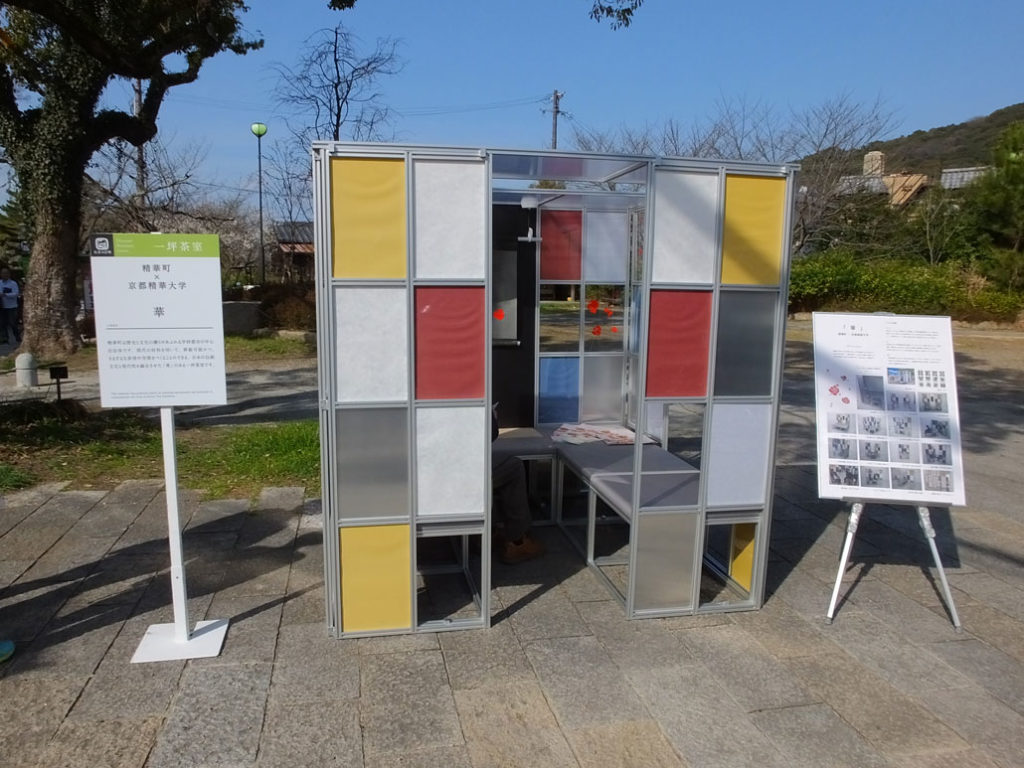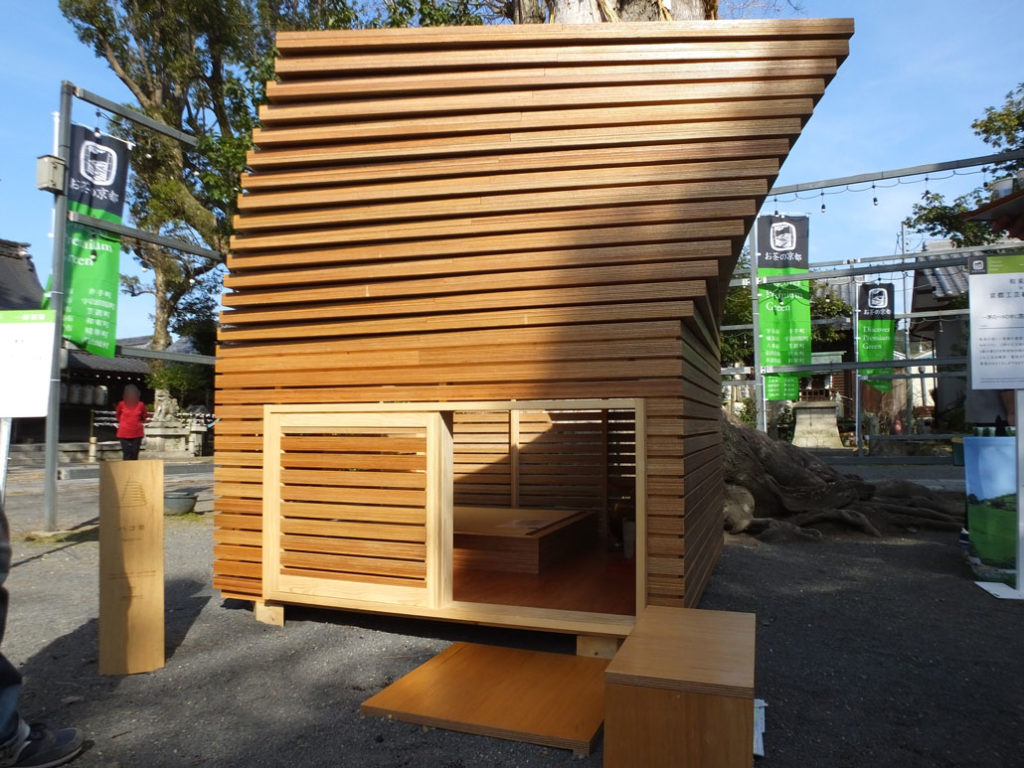 Besides visiting the tea ceremony rooms, there were many other enjoyable things to do. For example, at JR Uji Station, anyone could learn the way of tea for free. Old ladies wearing kimono taught one by one, and I was happy with it. The sweet went well with the green tea, and I had a good time there.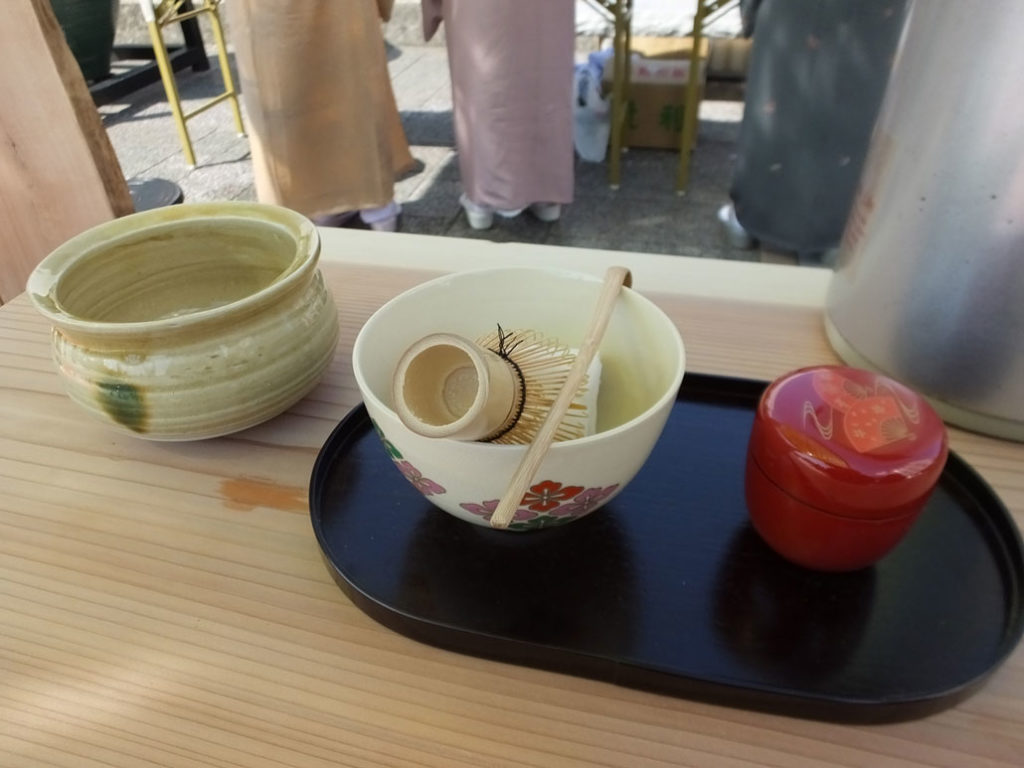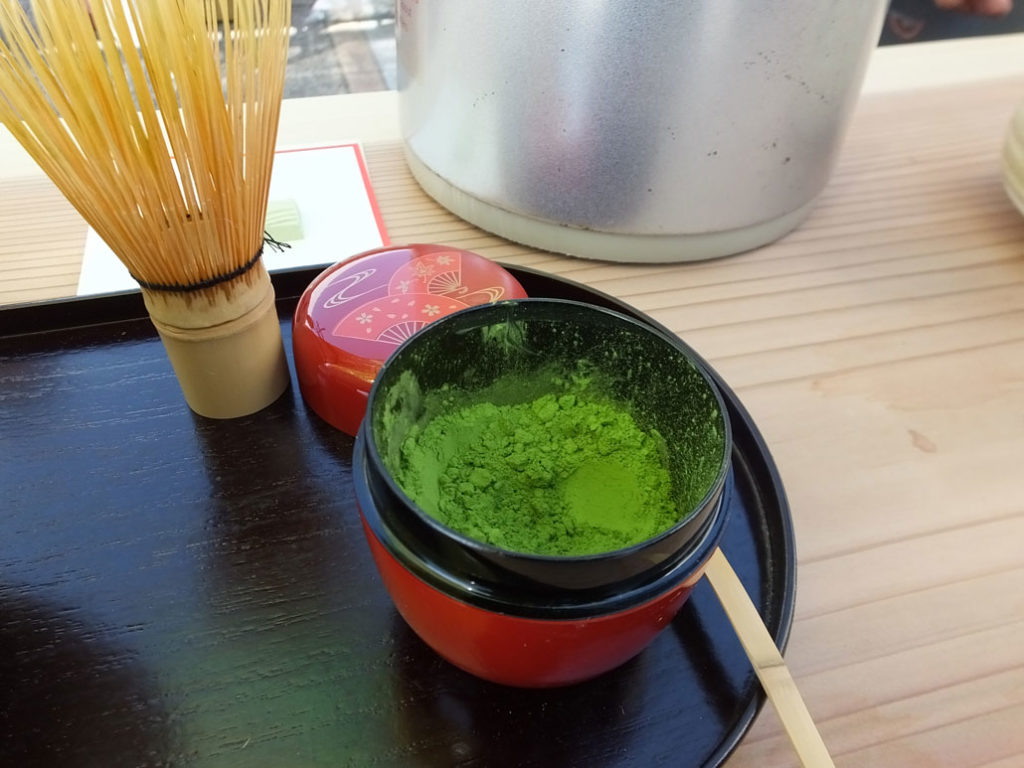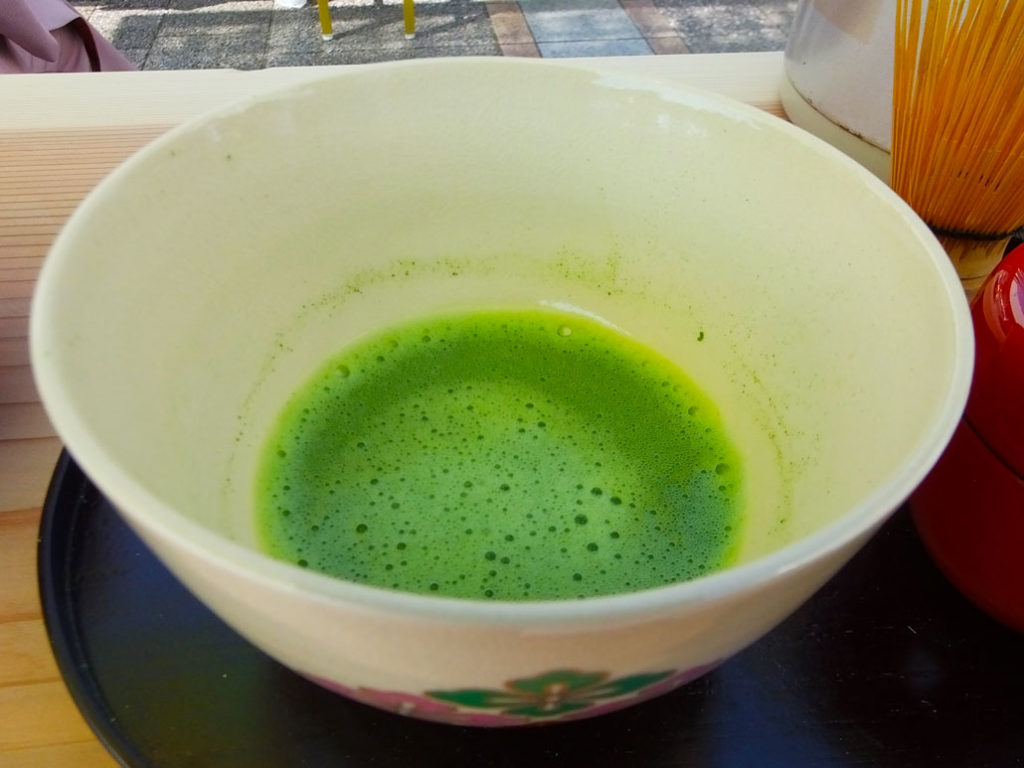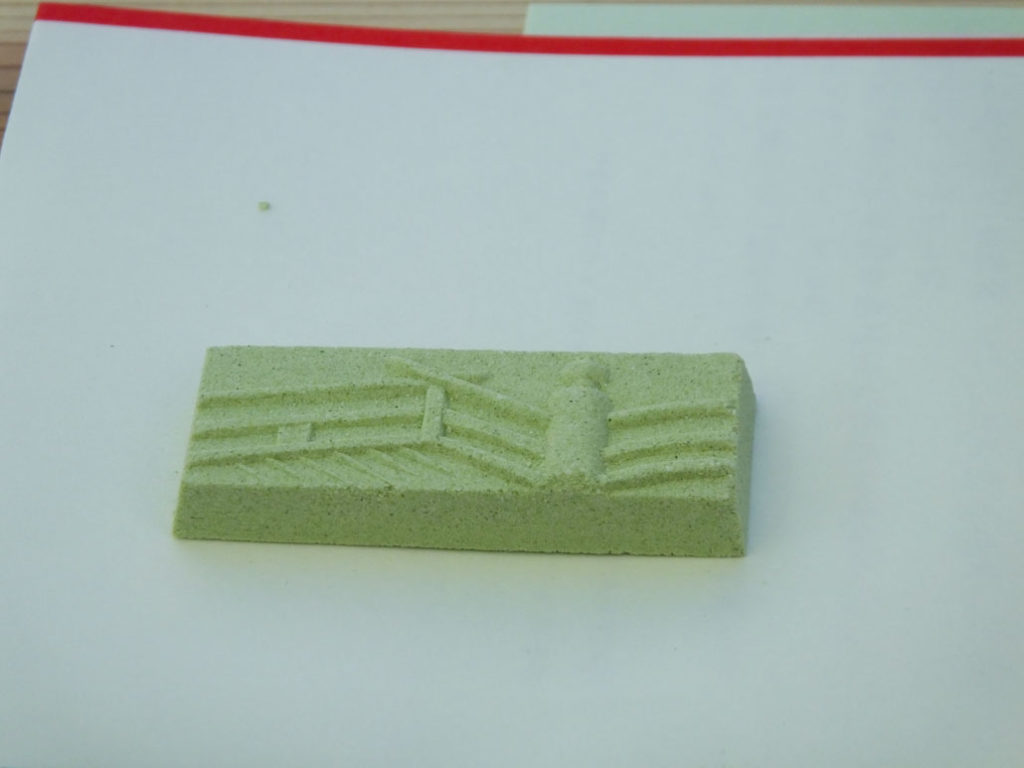 In Myoraku Square at Uji-bashi Bridge Shopping Street, there was a place for visitors to try tea leave roasting, green tea art and so on (200 yen each). In a park near Uji River, Yorimichi Park, some people were tasting some different kinds of high-quality green tea with sweet (300 yen).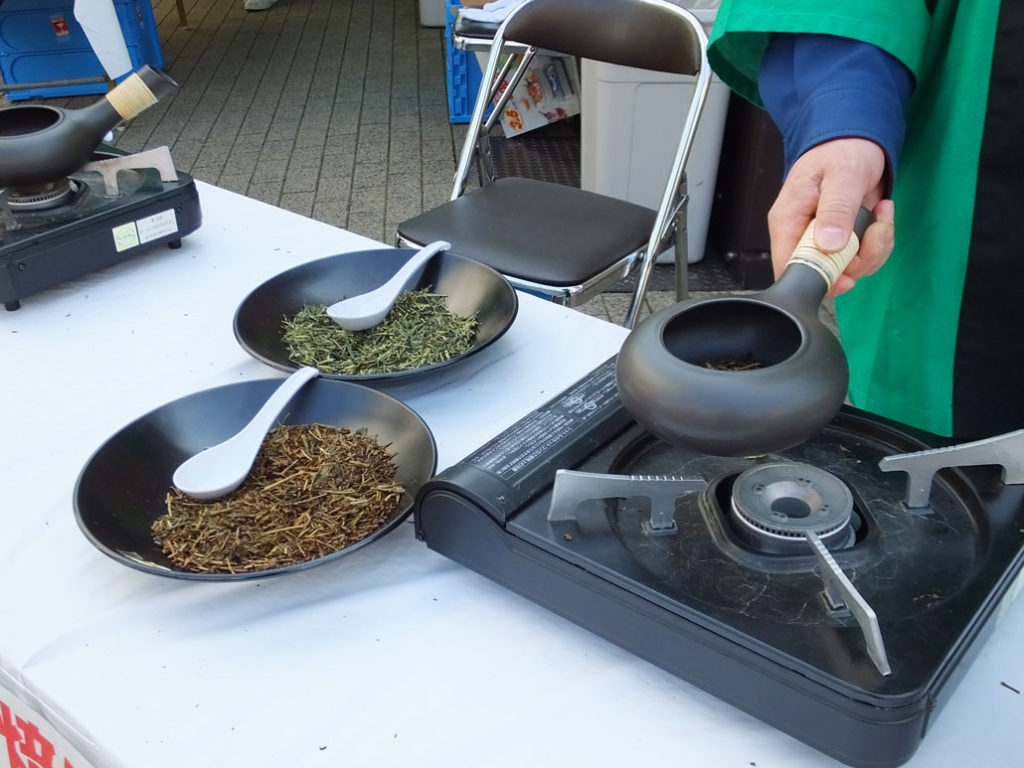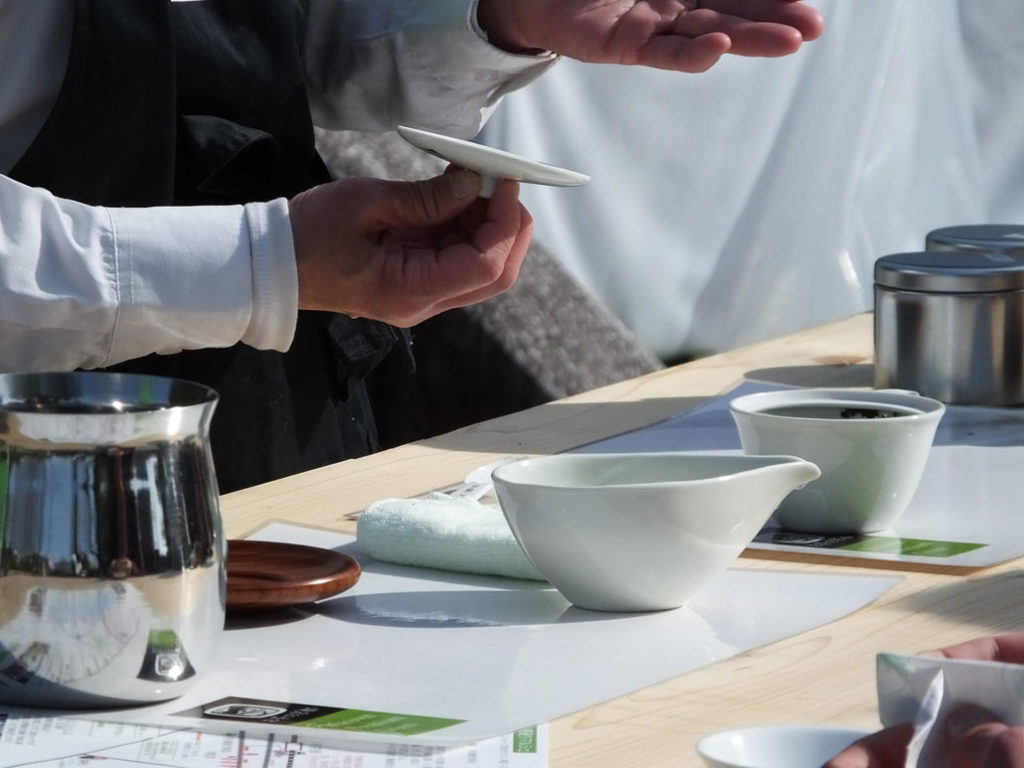 Uji-bashi Bridge Street Marche was held on the shopping street, and cars were not allowed there from 11:00 a.m. to 3:00 p.m. on the two days so that people would enjoy shopping. I saw some yuru-kyara there. A yuru-kyara is a mascot that promotes a region in Japan.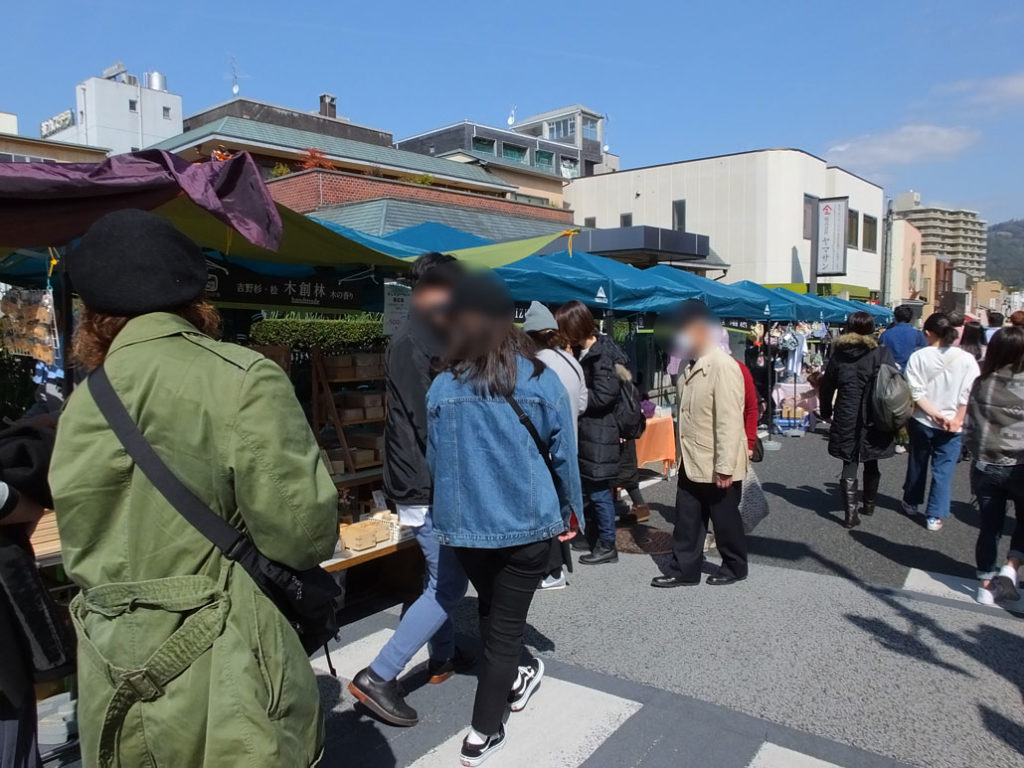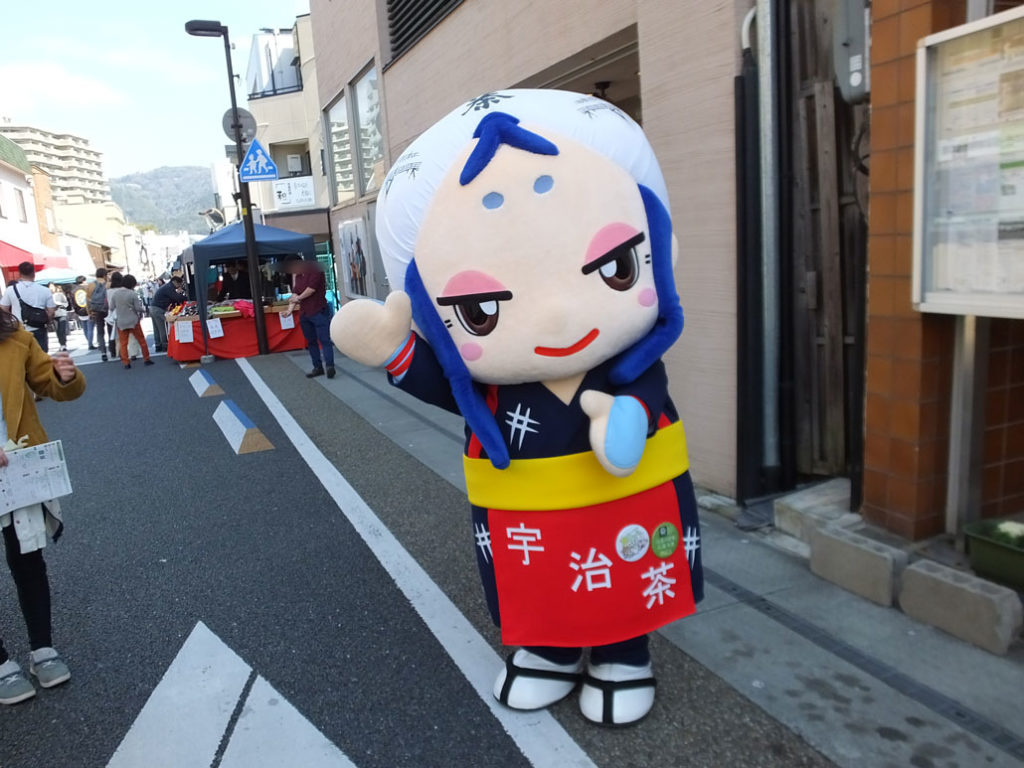 I ate rice with hot water for 500 yen. It was freaking delicious with the eel topping. While I was eating it, a band was playing music on the shopping street, and it was a fun atmosphere.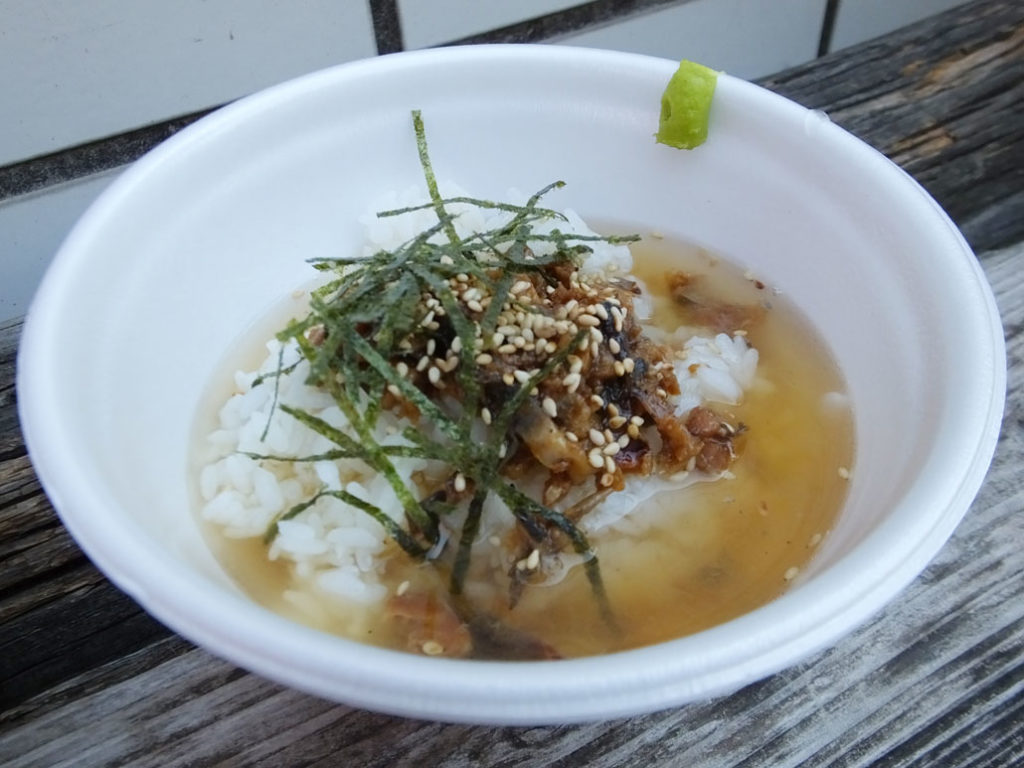 It was a sunny day, and walking around the area was fun. This event was held to promote the region, and I think it is a very good idea. I hope there will be more exciting events in the future as well.
By Meg Konishi (Find Your Japan)