Close to Nijo Castle, there is Shinsen-en garden, which is said to be the birthplace of sakura (cherry-blossom) viewing. A lake called Hojoju-ike occupies most of the garden, so you can see beautiful sakura reflected in the water. In the sakura season, the sakura trees are illuminated at night. The admission is free. I've been there several times, and again I went there in 2017. I could see beautiful sakura, my favorite bridge and a boat with a dragon head. (Can you find the boat in the next picture?)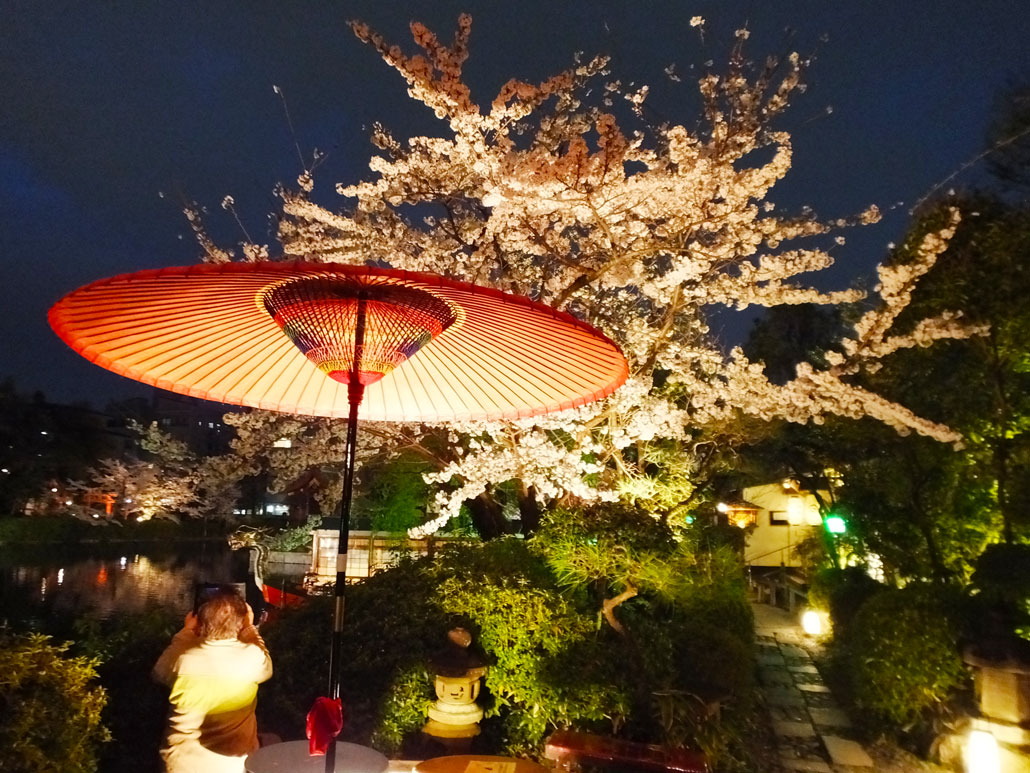 Now Shinsen-en garden is not very large and it takes about 10 minutes to walk around. In the Heian Period (794-1185), however, it was 15 times as large as today's Shinsen-en garden, and it was rich in nature. It was the Emperor Saga's garden where he and the nobles enjoyed boating, eating and drinking surrounded by the nature. According to a historical record, Emperor Saga had a sakura-viewing party in the garden in 812, and this is thought to be the first sakura viewing in Japan. After Emperoe Saga's sakura-viewing party, the custom of sakura viewing spread among the nobles, and then among the public, too.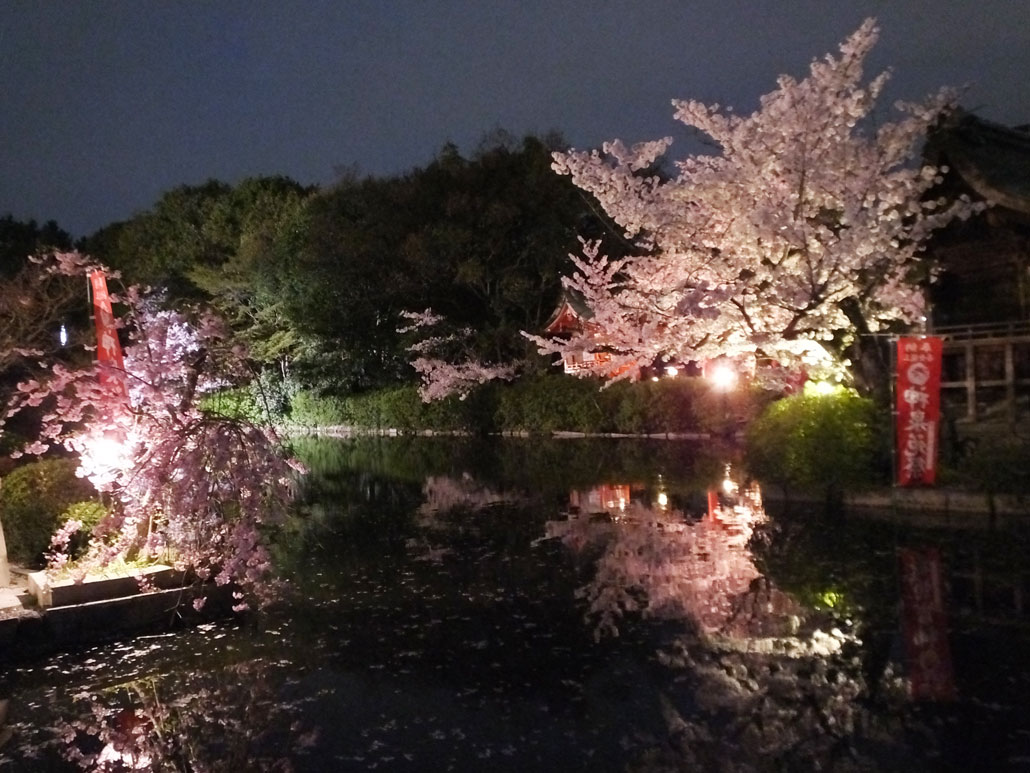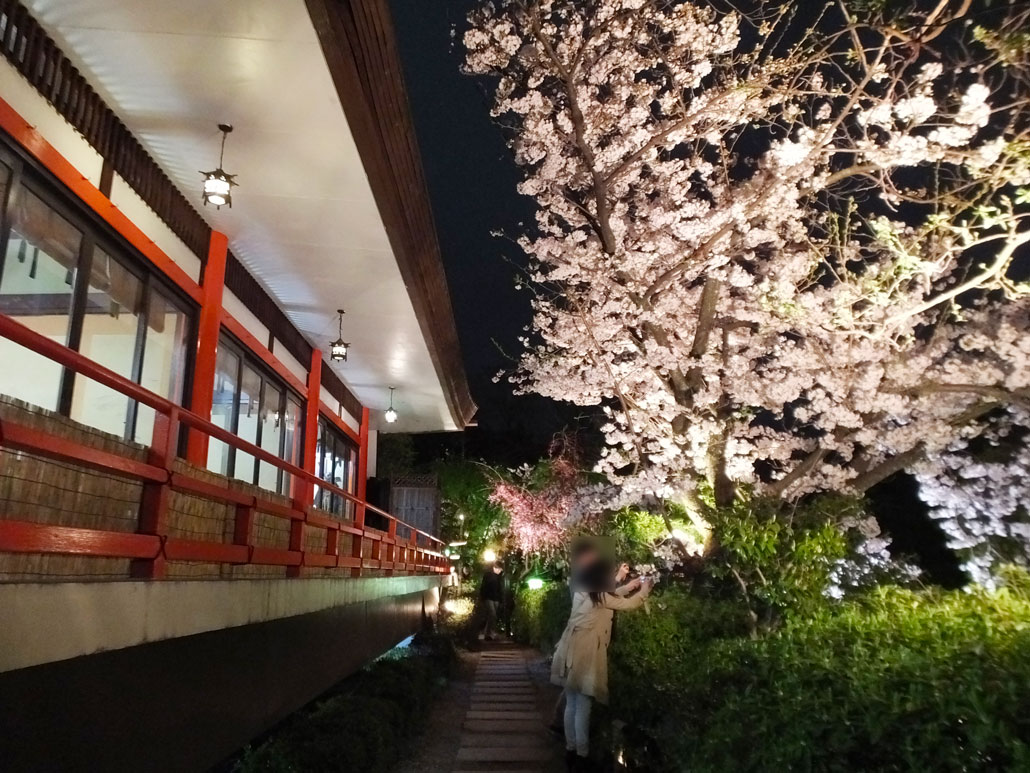 In the middle of Hojoju-ike lake, there is a shrine called Zennyo-Ryuo-sha (the building in the right side of the next picture). It is believed that it was built because a dragon-goddess, Zennyo-Ryuo can make the rain fall from the sky, and thanks to her, a rainmaking ceremony held in Shinsen-en garden went well and the city of Kyoto was protected from the drought in 824. Also, it is believed that she lives in this lake.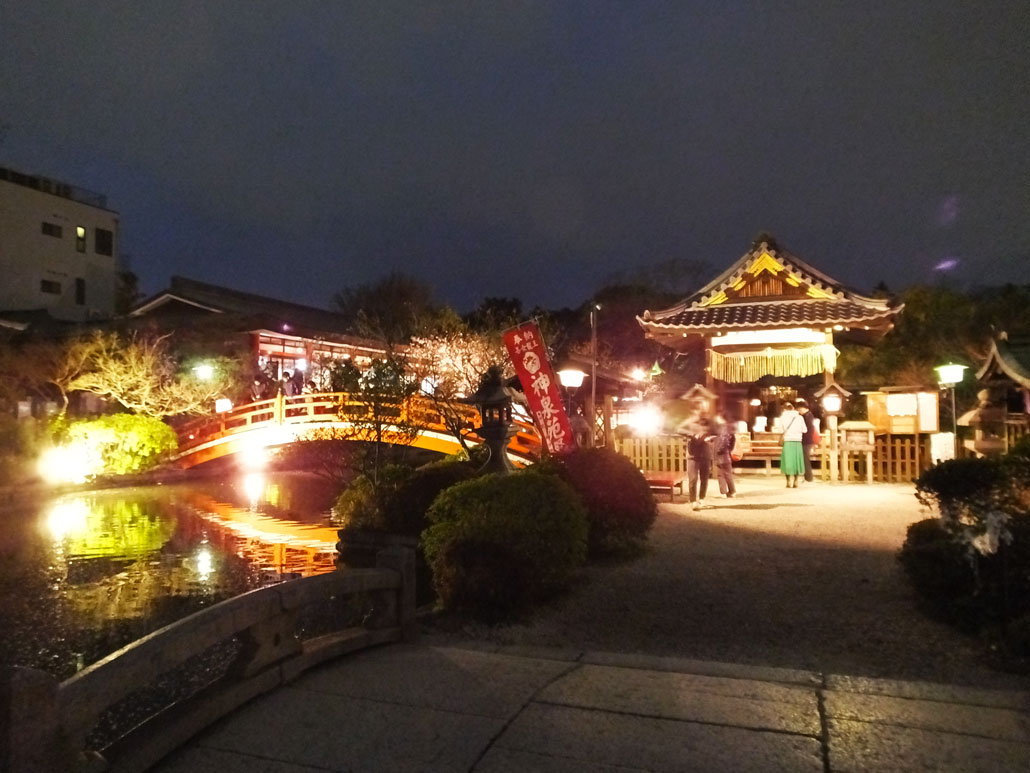 The vermilion bridge in Hojoju-ike lake is called Hojo-bashi. This is one of my favorite bridges in the world. Hojo-bashi reflecting in the lake is a must-see because it is a symbol of Shinsen-en garden. People believe that if a prayer crosses the bridge wishing only one thing, goes to Zennyo-Ryuo-sha shrine and prays there, the wish will come true.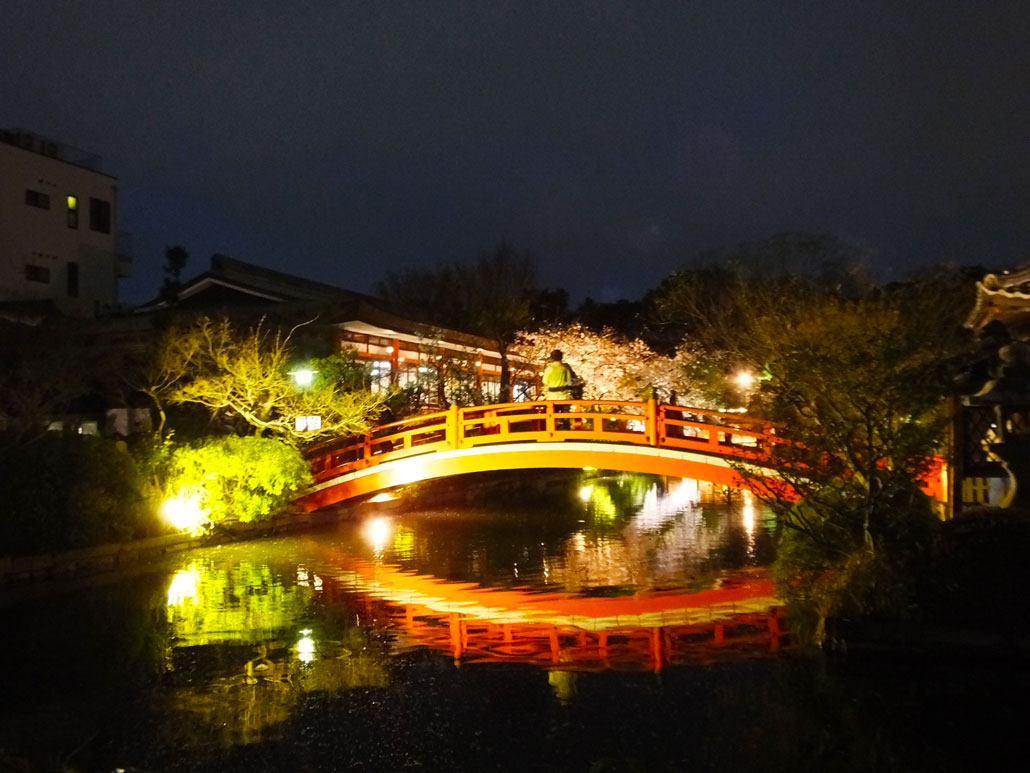 If you go to Nijo Castle, I recommend you to visit Shinsen-en garden, too. It is a beautiful place, so I think you will have a wonderful time there.
【Shinsen-En】
166 Monzen-cho, Oike-dori Shisenen-cho Higashi-iru, Nakagyo-ku, Kyoto City, Kyoto 
+81 75-821-1466
8:30 a.m.-8:00 p.m.
Admissonn fee: free
URL: http://www.shinsenen.org/index.html(Japnanese)