Do you know ume? It's a Japanese apricot. There is Ume Festival at Aodani Ume Grove, the largest place to enjoy ume blossoms in Kyoto. Ume Festival is held every year from late February to late March.
On the way to the ume grove, I dropped by a small shrine.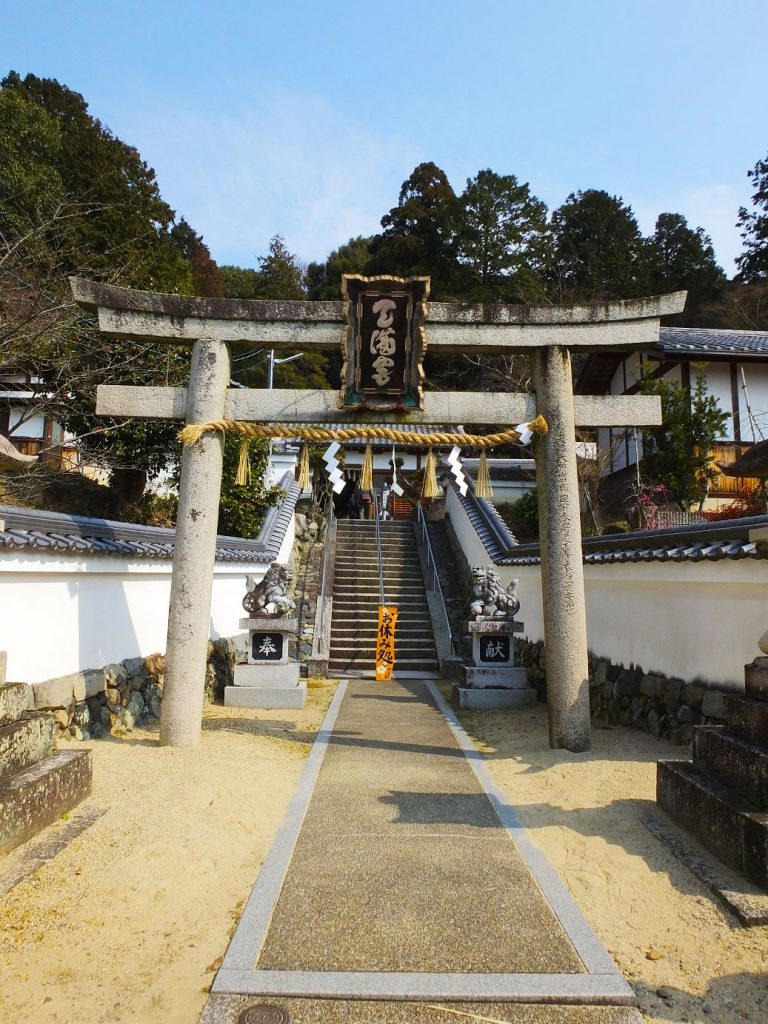 Usually in a Japanese shrine, there is a place to wash hands. When you find it, purify your hands before going in.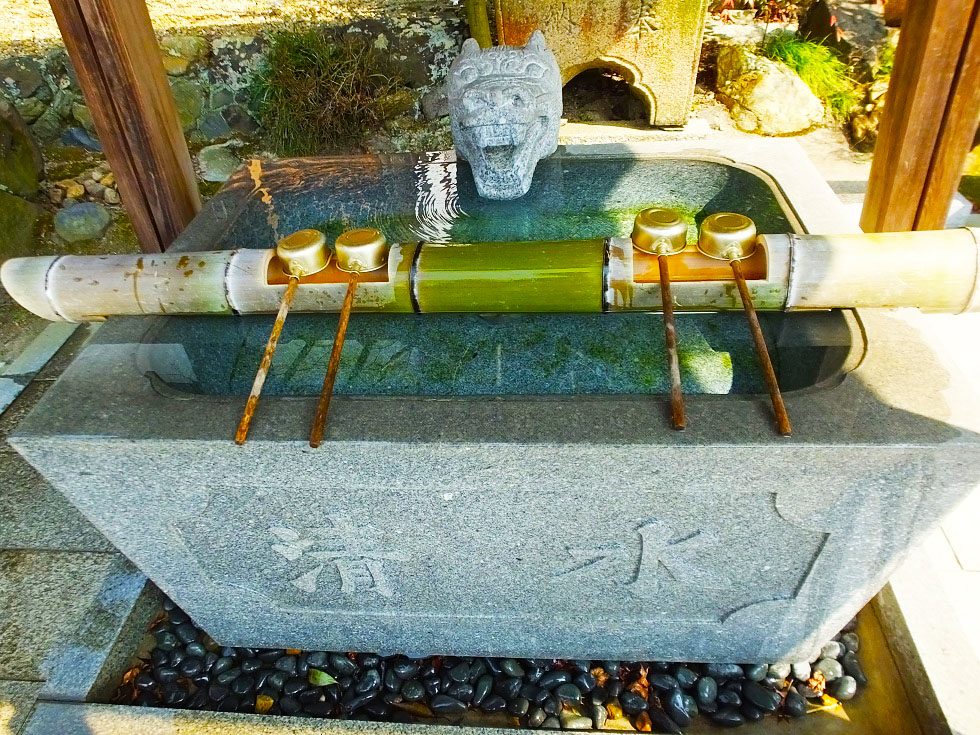 It was sunny and comfortable. I enjoyed walking around for a while, and went to the umegrove. It was a great walking course. I felt the spring. I heard there are about 10,000 umetrees at the ume grove. How attractive!
Before arriving at the ume grove, you can see bamboo groves. How refreshing the color of green is!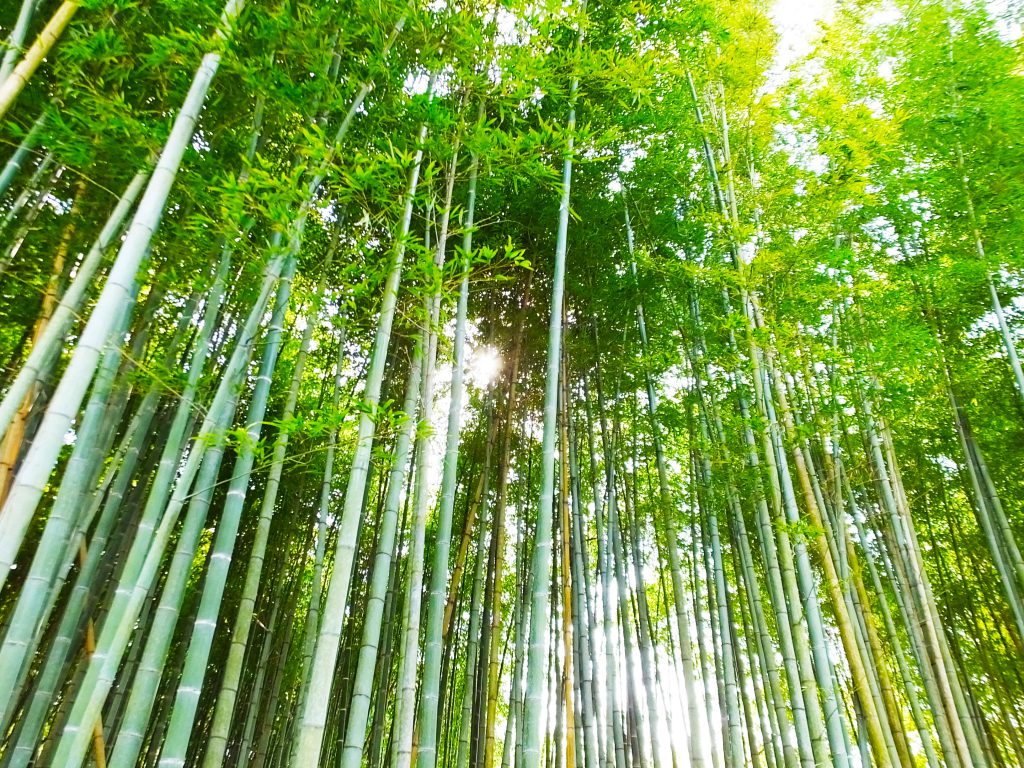 I arrived at last. A rice cake pounding event was being held.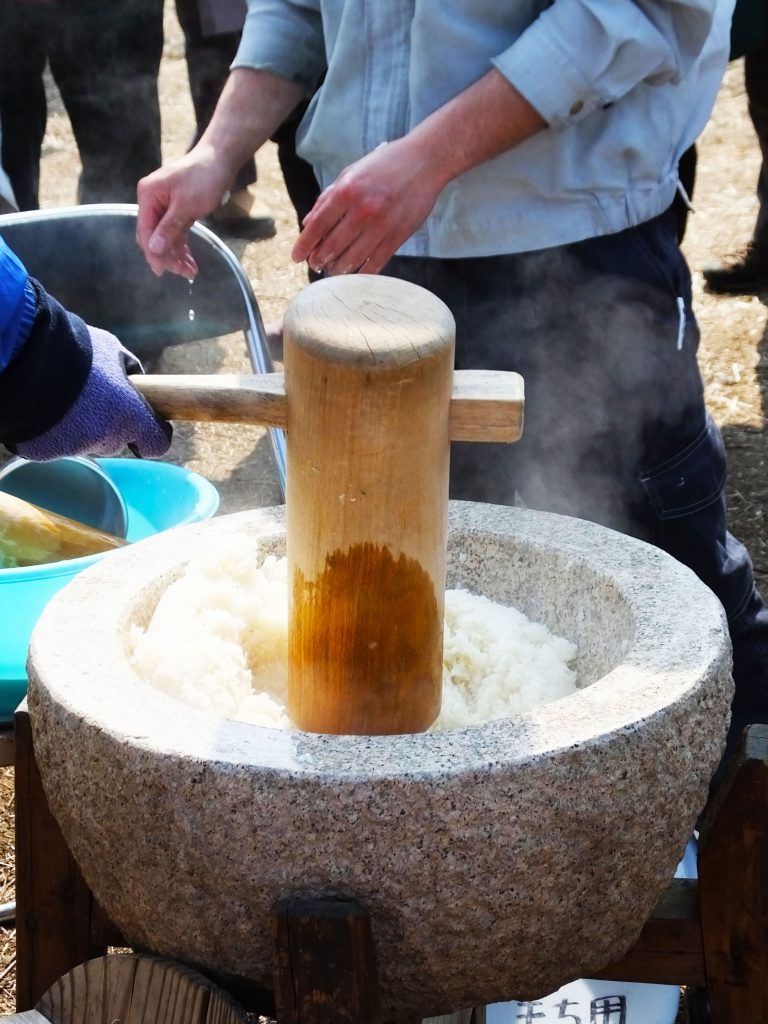 The rice cakes were handed out for free.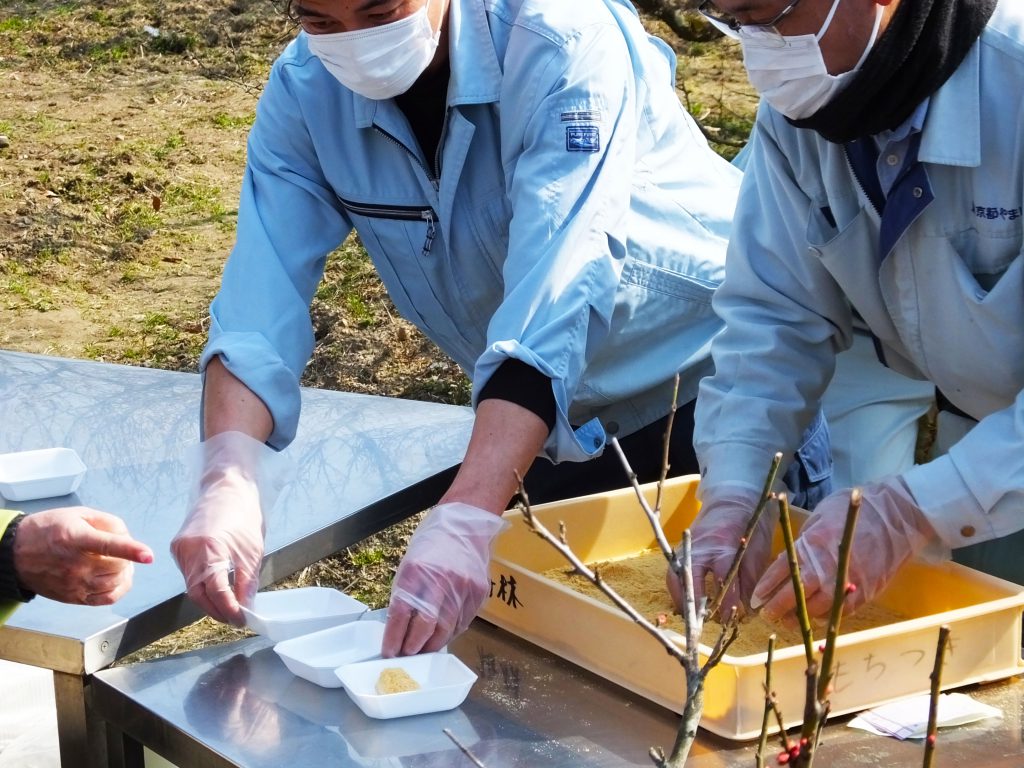 This place is more popular with local residents rather than tourists. You can relax at your own pace. Some people felt at home chatting on their picnic sheets.
The Ume Festival this year(2016) was held from February 27th to March 21st. It's more than 3 weeks, so there were many chances to go there. Actually, I went twice. If you're lucky, there's an event such as a rice cake pounding event, a dance performance and a concert.
I can see a word "Aodani Ume Grove" on the paper lantern.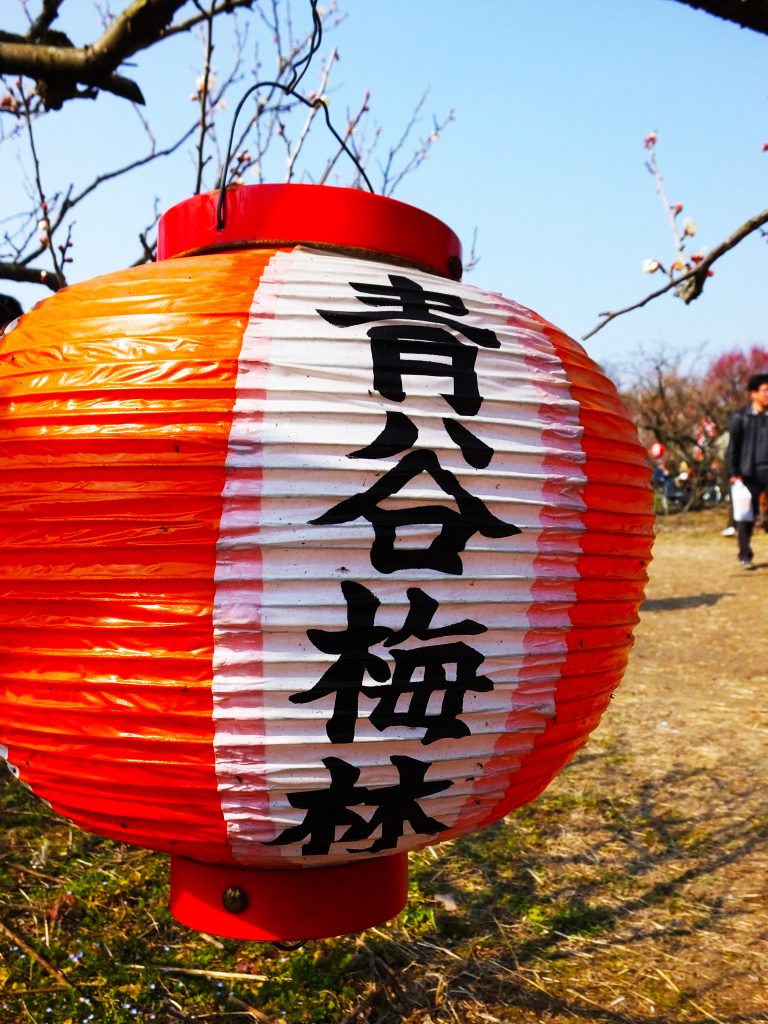 Lured by the smell of ume blossoms, a bee came to suck the nectar. It must be sweet. It seemed to enjoy the springtime.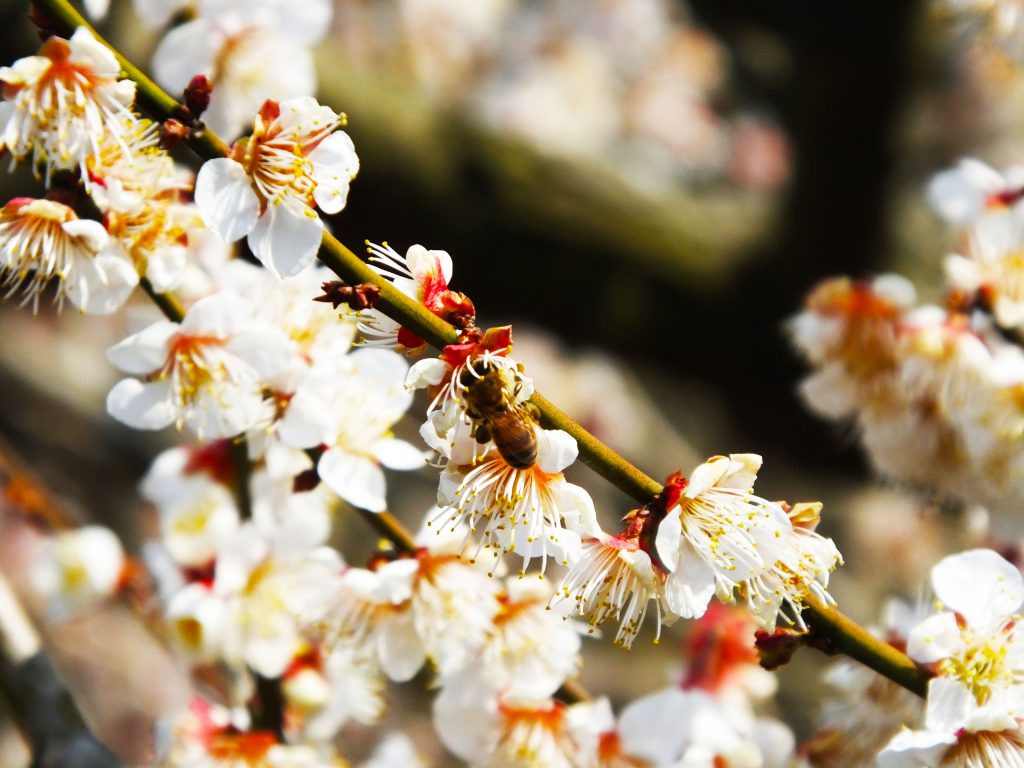 I saw many pretty ume blossoms, and I was so happy.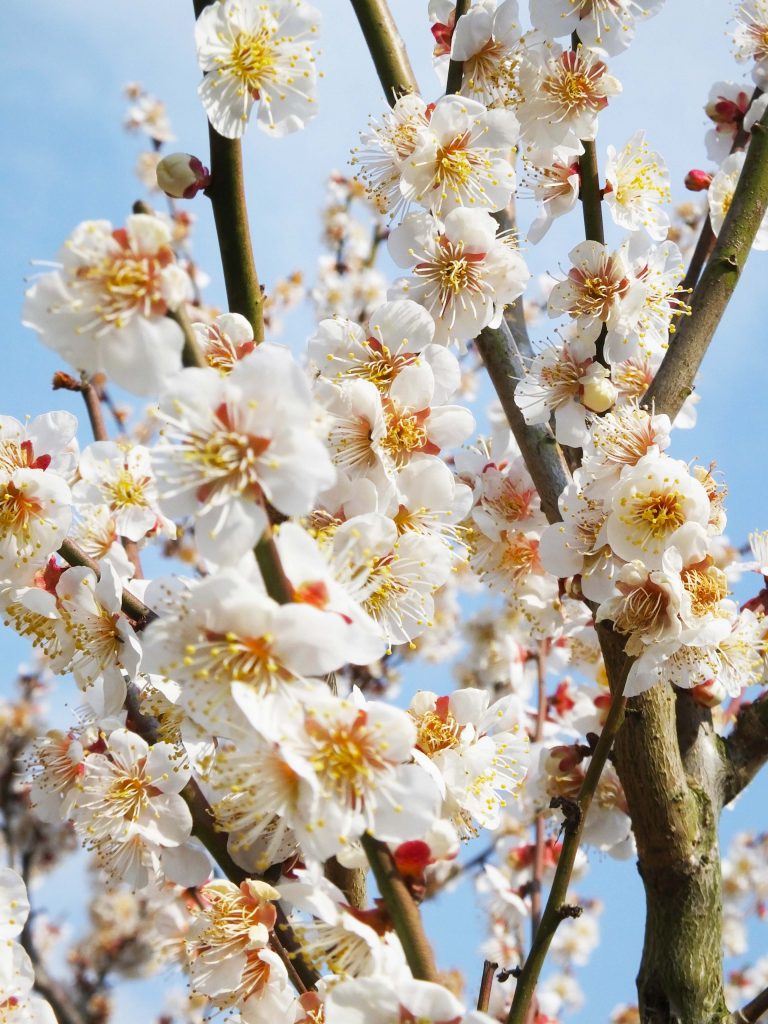 Don't you want to enjoy ume blossoms at your place? Ume branches were sold at 100-300 yen per bunch. While staying in Japan, having them in your hotel room is a good idea, isn't it? Also, there were pickled ume fruits, ume candy, ume soda pop, ume liquor and things like that. I bought ume jam which you can get only here. Later I gave it to people around me. Everyone liked it!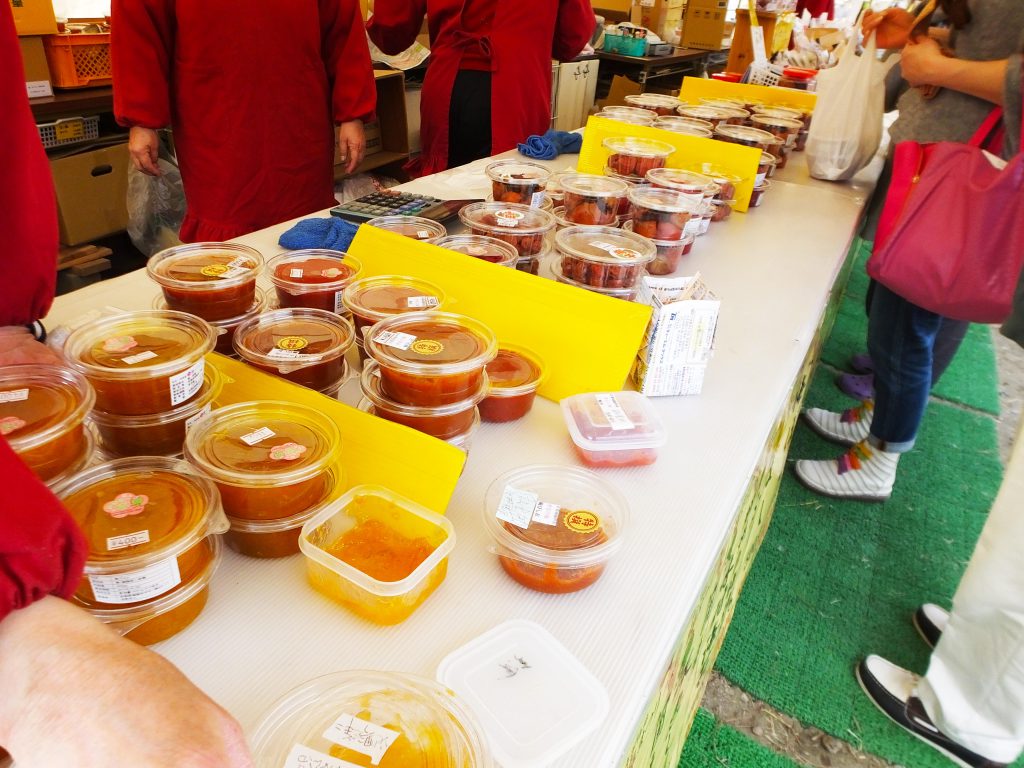 Many ume blossoms were white.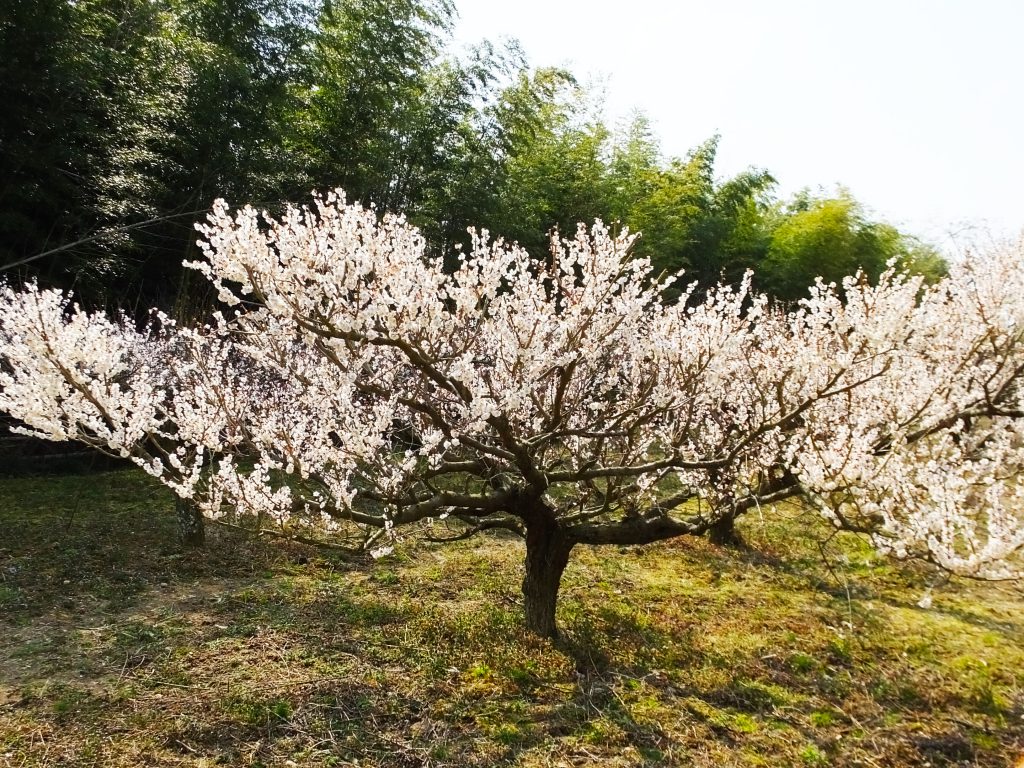 The others were pink.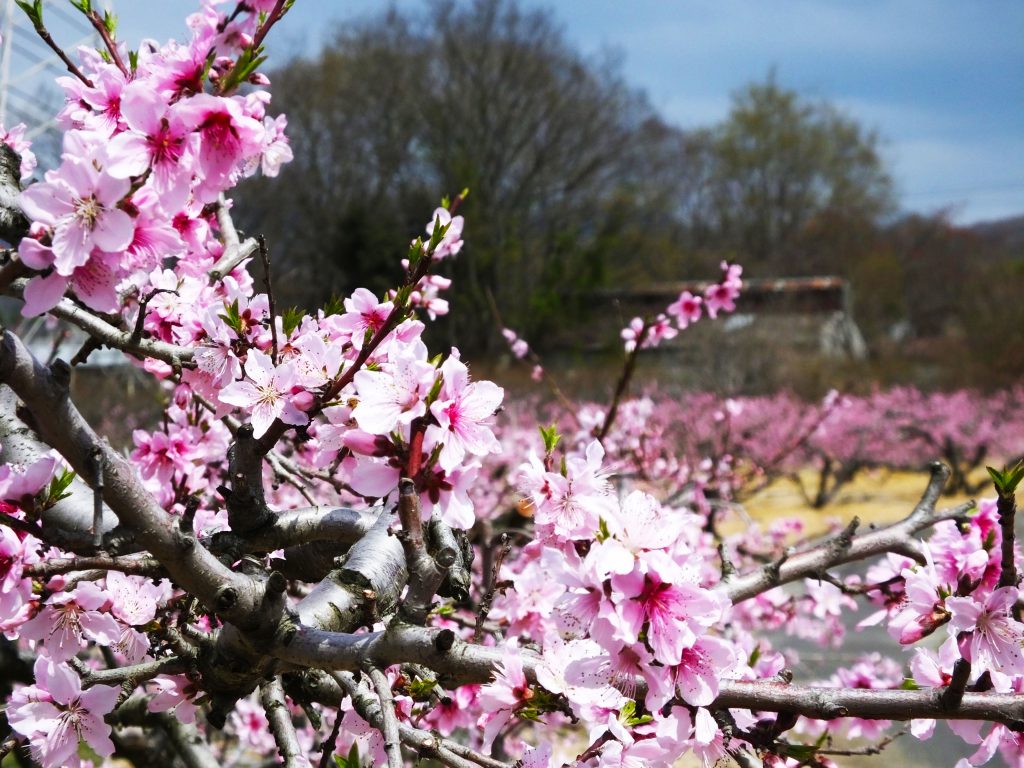 People around the ume grove were kind and friendly. An old woman sold me many Welsh onions for only 100 yen. Those who were selling handmade items said, "We had spent a year making them." They were talkative and funny.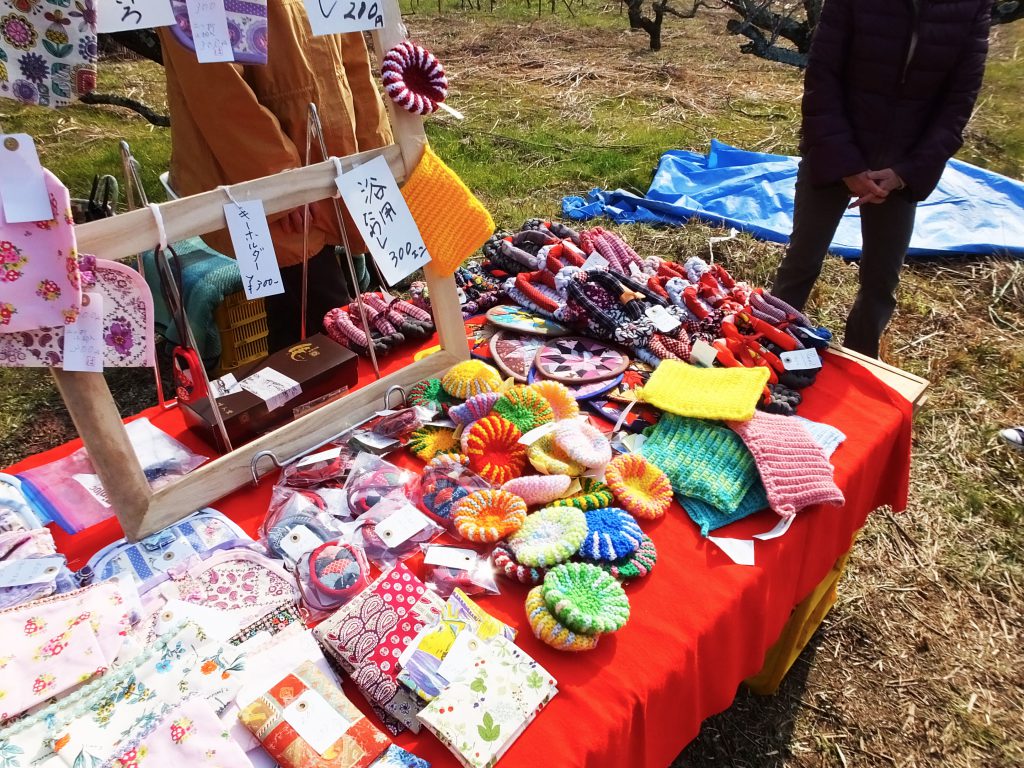 I learnt about 30,000 people visited Aodani Ume Grove this year, and a few people came from foreign countries. I think many visitors from children to the aged enjoyed umeblossoms, food, drinks and conversation with nice local residents. The spring began!
[Aodani ume grove]
Address: Nakayama, Naka, Joyo City, Kyoto
Access: 20 minute walk from Yamashiro-aodani Station (JR Nara Line)