Q. Which is true about the sasa tree and the colorful papers in the picture?
They are decorations for Sun and Star Festival.
They can be seen in August as well as July.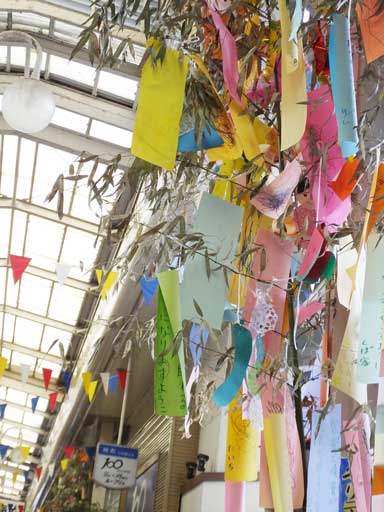 A. 2
They are decorations for Tanabata, or Star Festival. Many children put paper decorations on sasa trees at school, in kindergarten, or at home. Adults do the same thing to brighten up shopping malls, shopping arcades, stations and places like that. The colorful strips of paper are called tanzaku. We write our wishes on them, and hang them on bamboo branches to make our wishes come true.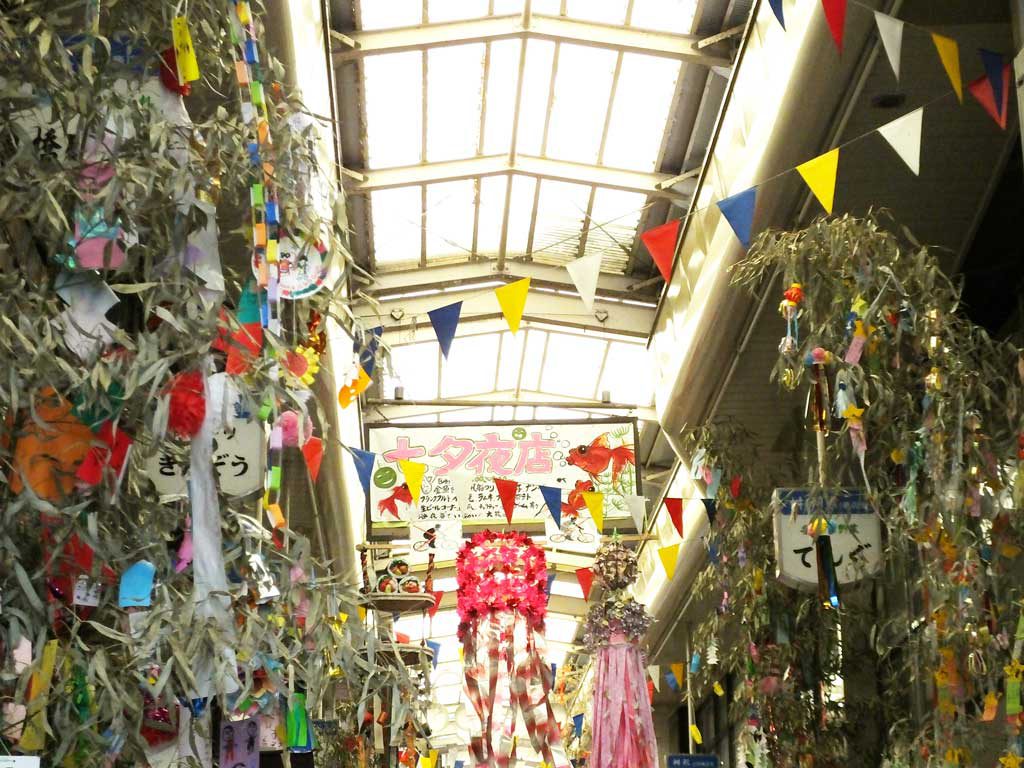 There is a legend that in the sky, a boy and a girl who fell in love can meet only once in a year, on the day of Tanabata. The first Tanabata was on July 7th of the Gregorian calendar, but these days, people in different regions celebrate it on different days from July to August. You can see such decorations in many places around Tanabata. For your information, I took these photos at Demachi Shōtengai.
[Demachi Shōtengai]
Address: 229 Seiryu-cho, Kamigyo-ku, Kyoto City
Access: City Bus to "Kawaramachi Imadegawa"