Hatagoya Rihei is a sweet brand by Onkashitsukasa Matsuya, a long-established Japanese sweet shop in Joyo City in Kyoto. As well as Onkashitsukasa Matsuya, Hatagoya Rihei Terada Honten is a Japanese sweet shop in Joyo. They use selected ingredients and make products in skillful and well-considered ways.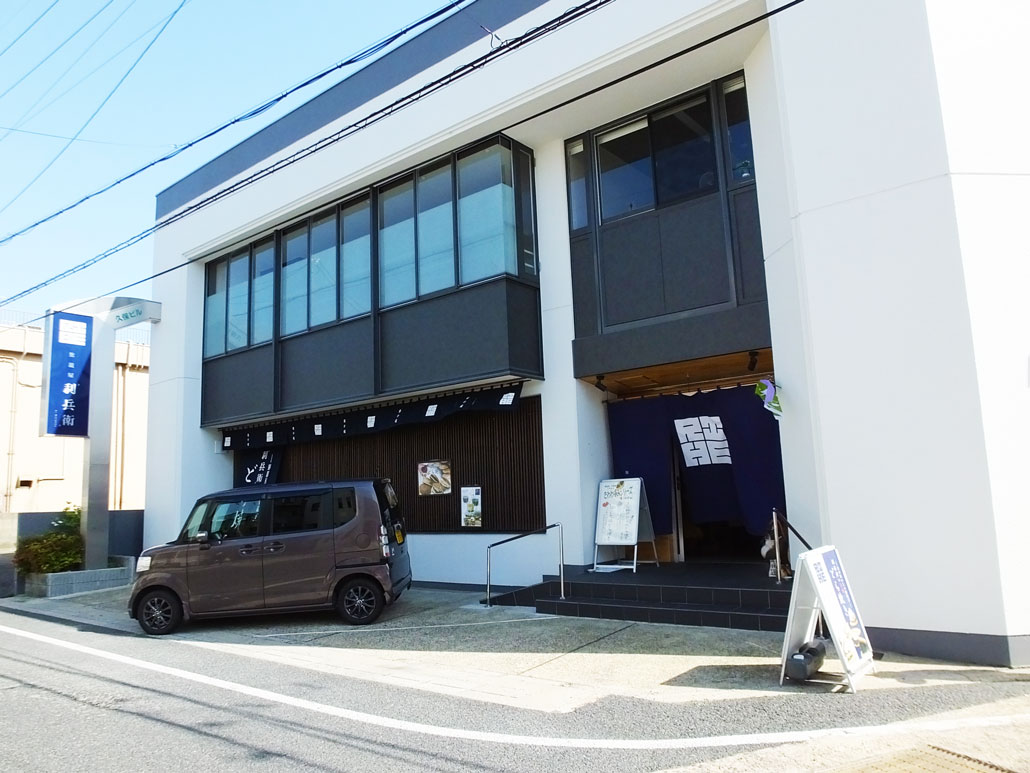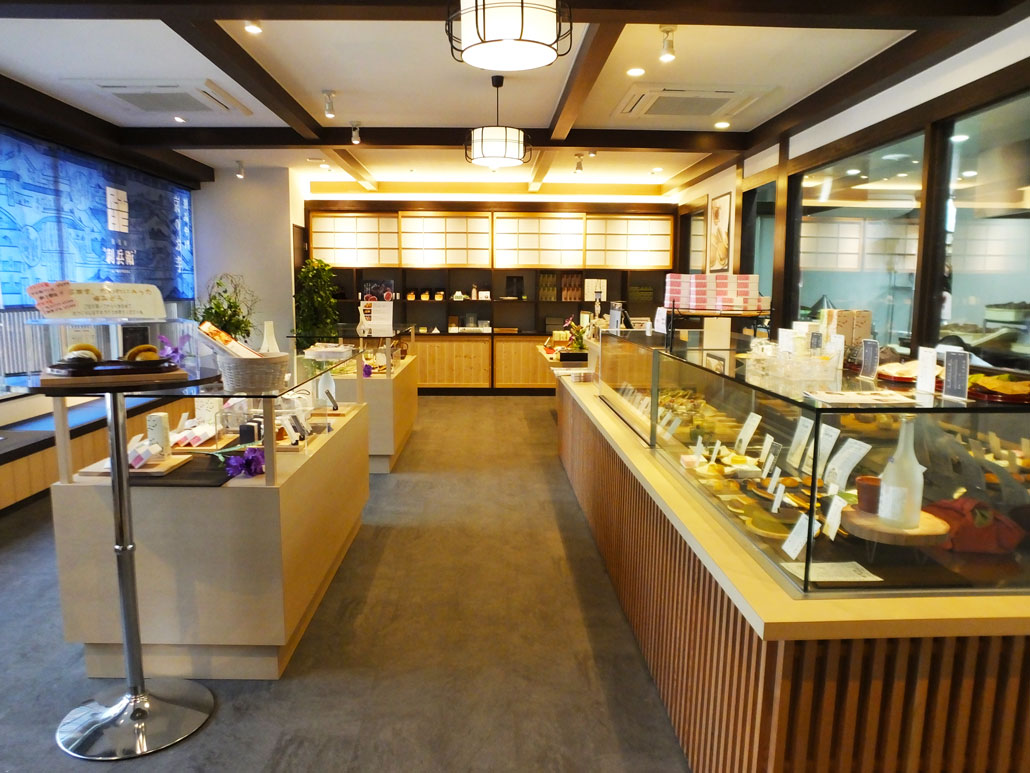 They bring a breath of fresh air to Japanese sweets. They have European-style sweets such as puddings, cheese sweets, butter cake and so on, many of which are made with Japanese tea.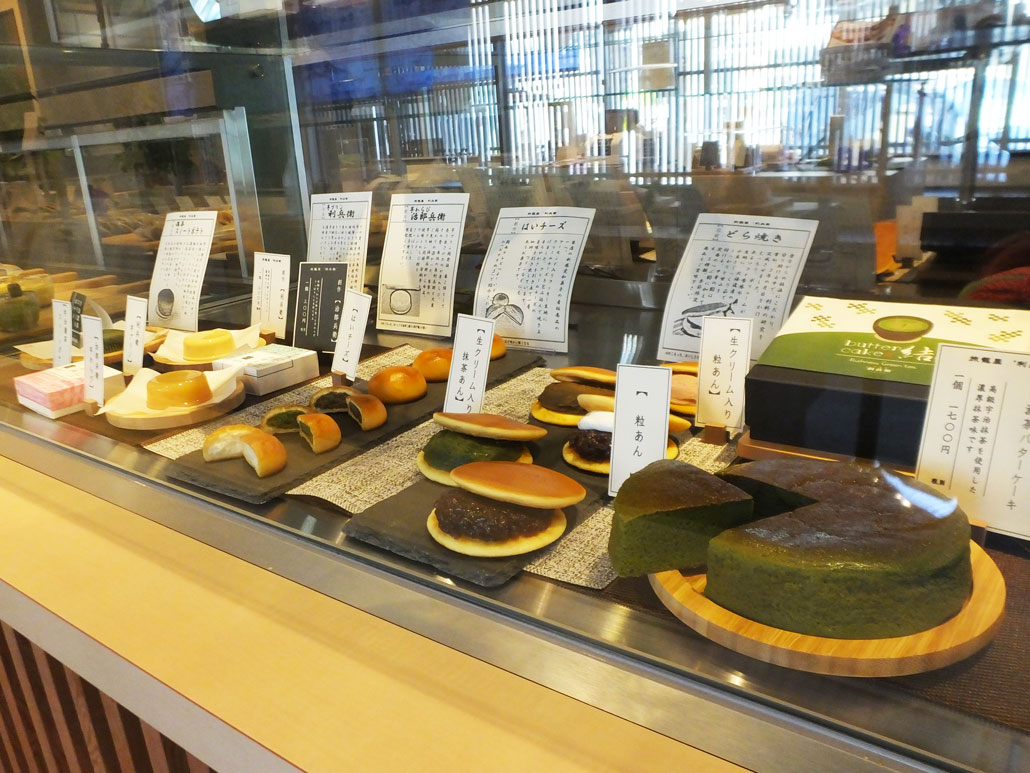 Also, you can eat a seasonal dorayaki (a traditional Japanese pancake sandwich with sweet azuki bean paste in it) inspired by European sweets. It is made in front of you after you order. I went there in the strawberry season, so I could watch how to make dorayaki with a strawberry. First, plenty of sweet azuki bean paste was put on a dorayaki pancake. Then, a whole strawberry and whipped cream were placed on it. Next, a slice of gyuhi (very soft and delicate mochi rice cake) was put on them. Finally, the ingredients were sandwiched with another dorayaki pancake.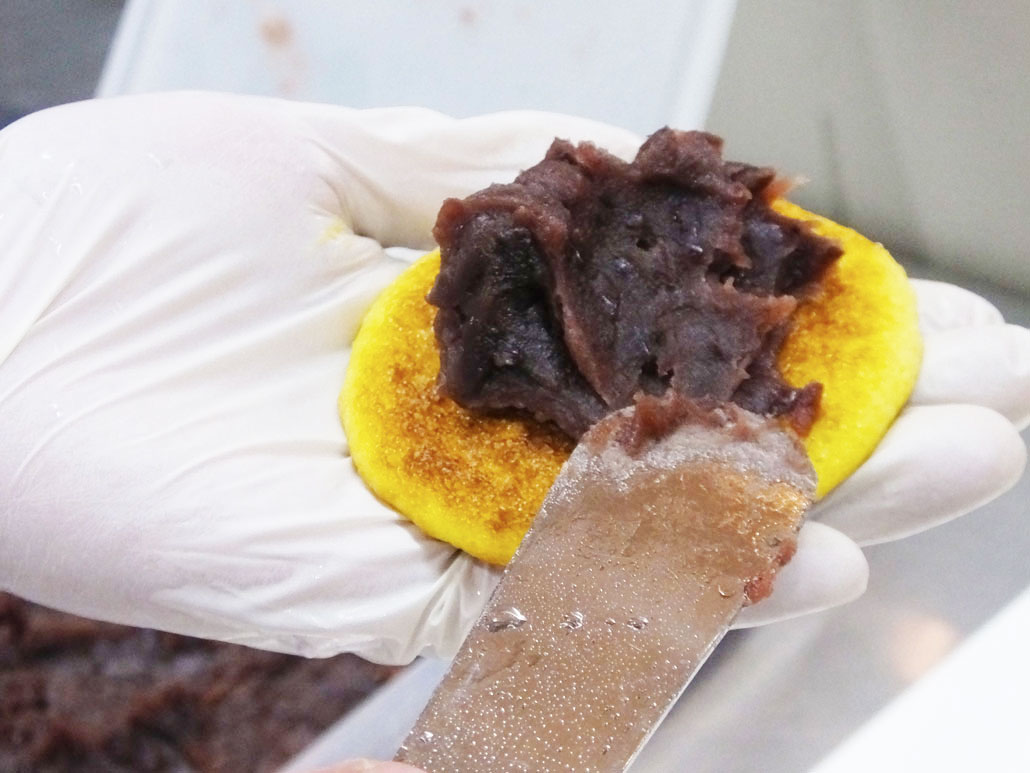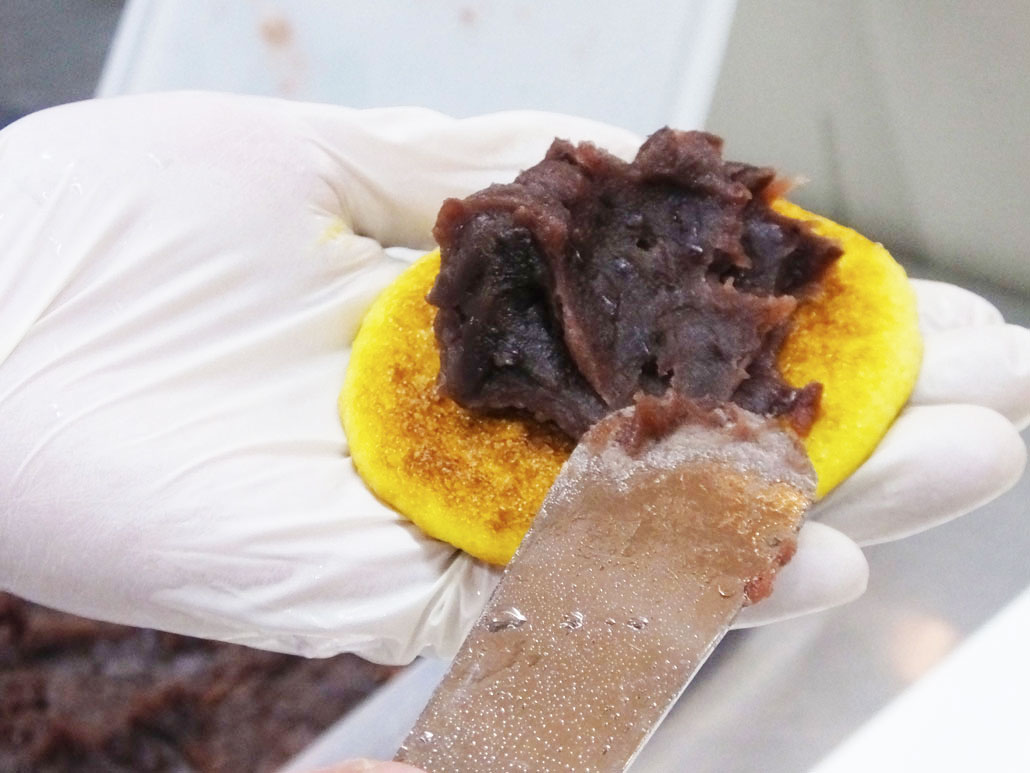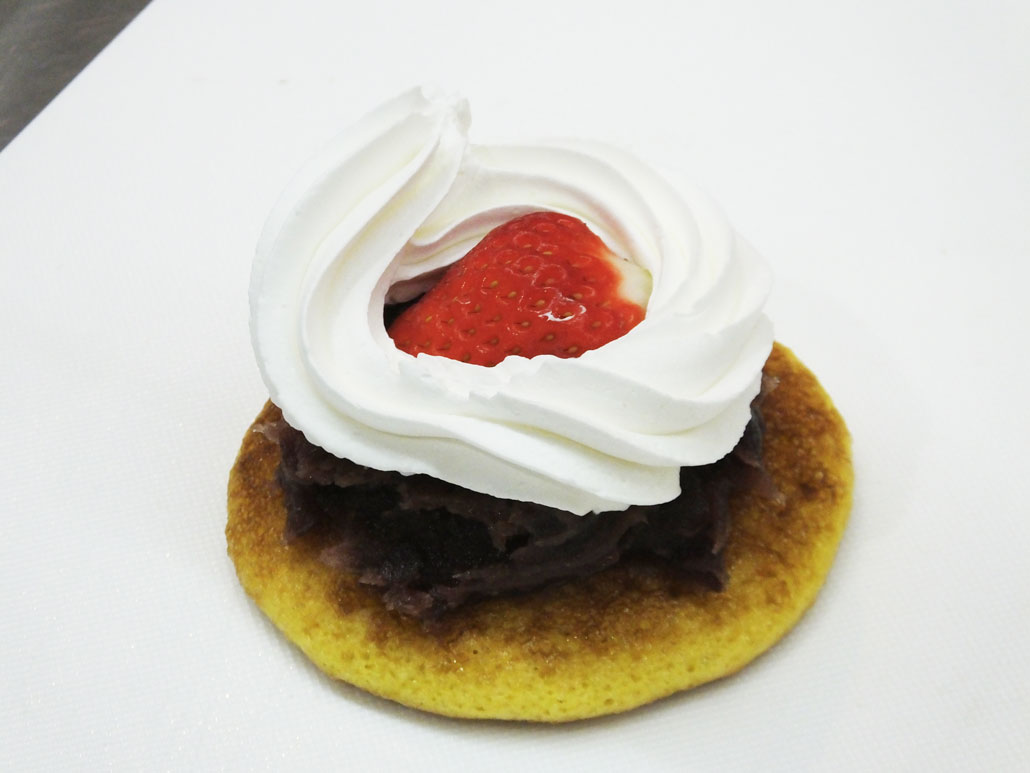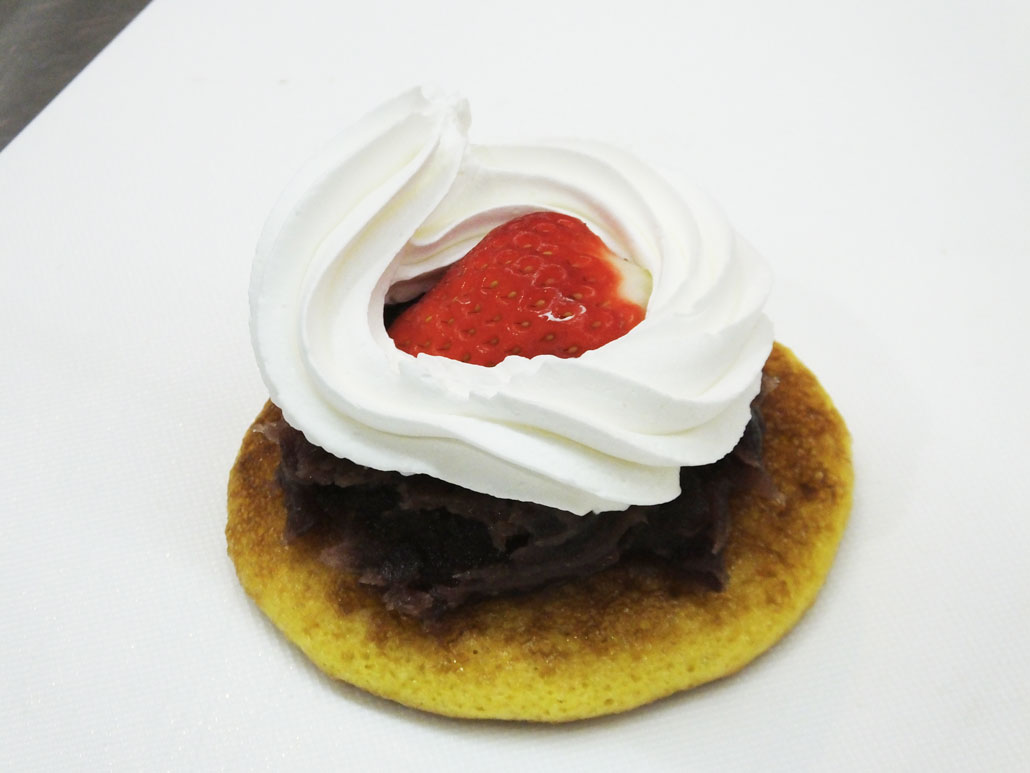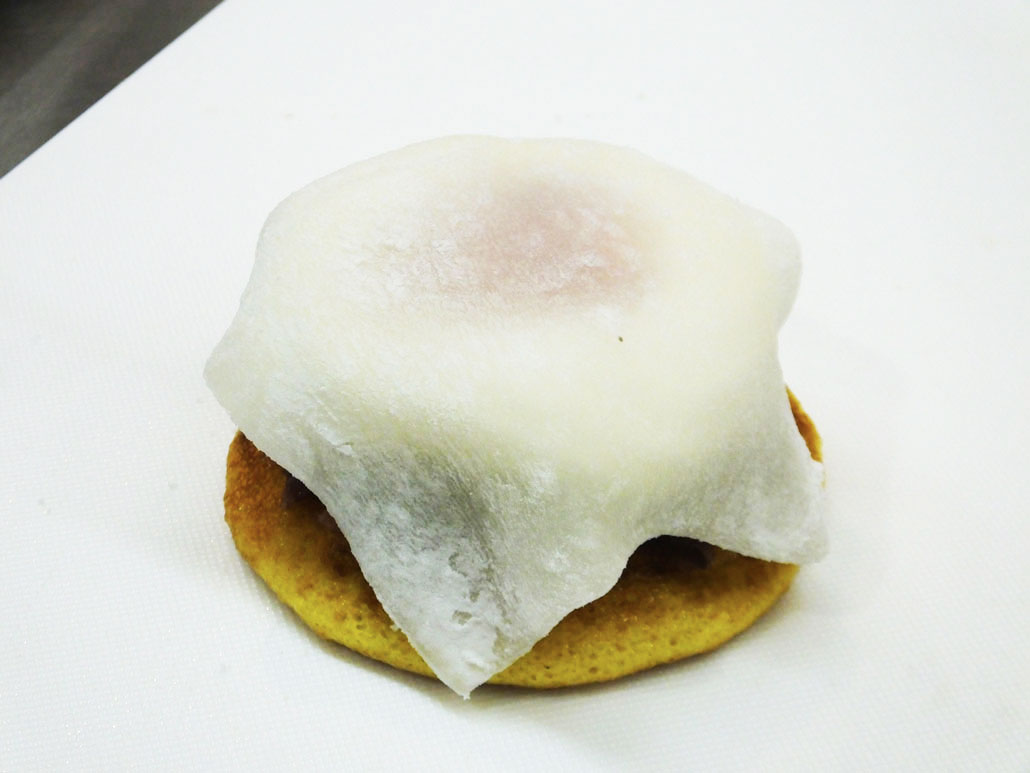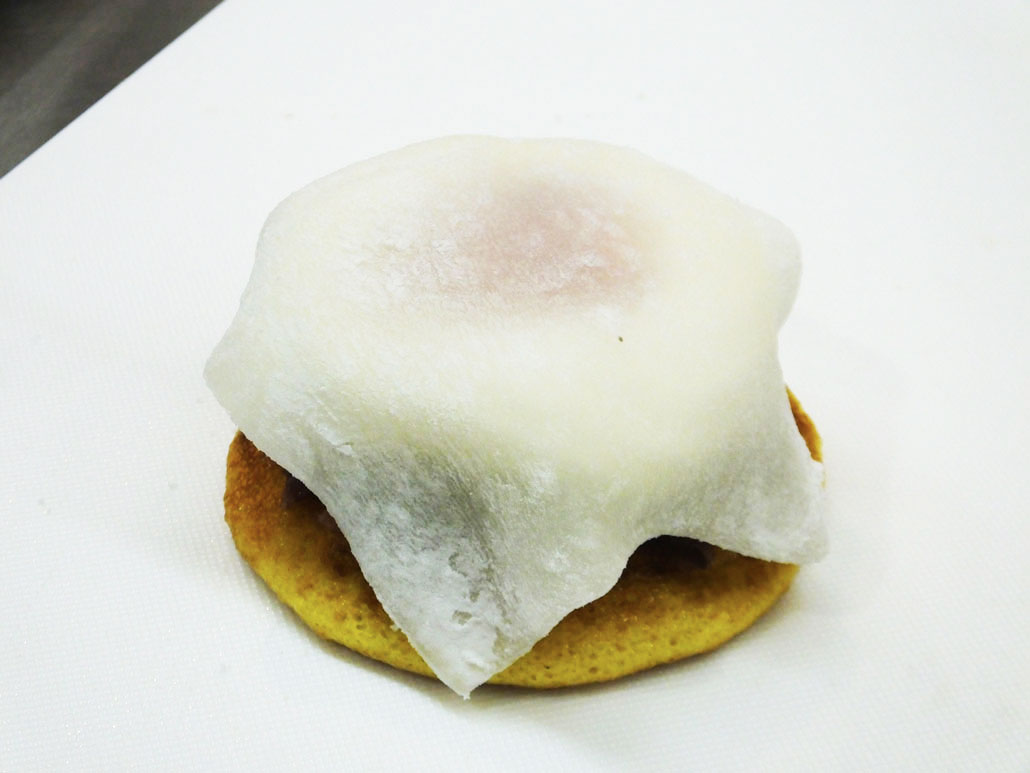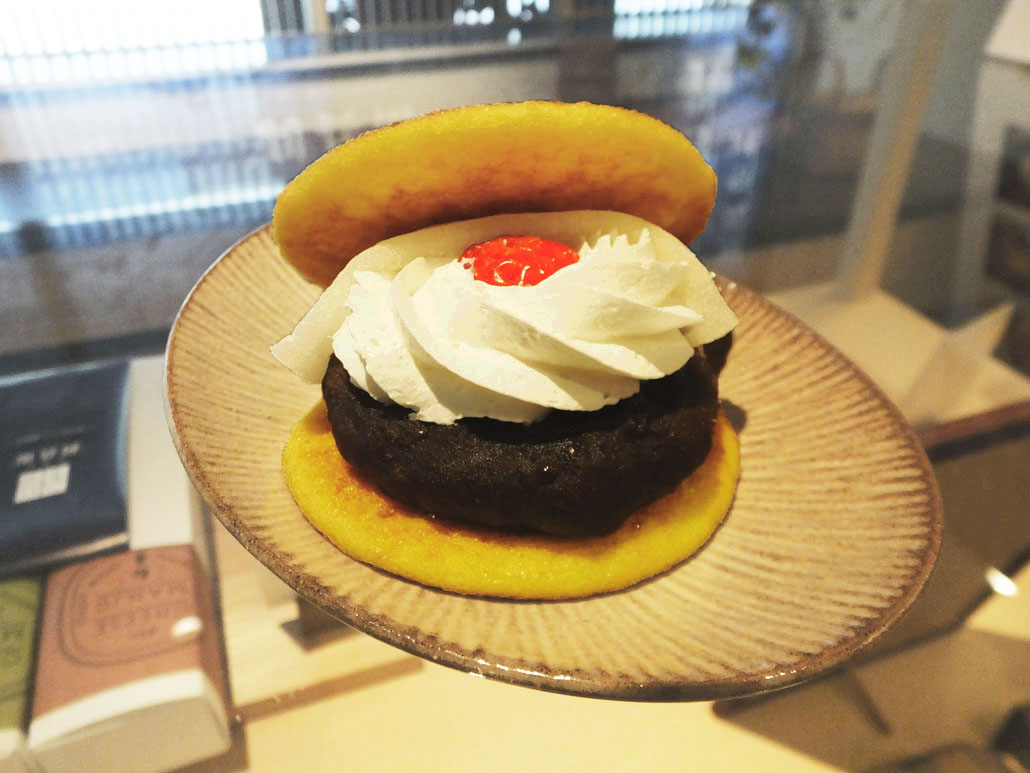 This unique sweet was named Strawberry Daifuku Dorayaki, literally meaning two Japanese confections, the dorayaki and a strawberry daifuku (a small round mochi rice cake stuffed with a strawberry and azuki bean paste).
Now (in late April in 2018), instead of Strawberry Daifuku Dorayaki, their new product, Chocolate Banana Cream Azuki Bean Paste is being sold. It tastes like a chocolate banana parfait and it is delicious, too! Different kinds of dorayaki are sold in different seasons, which is a lot of fun.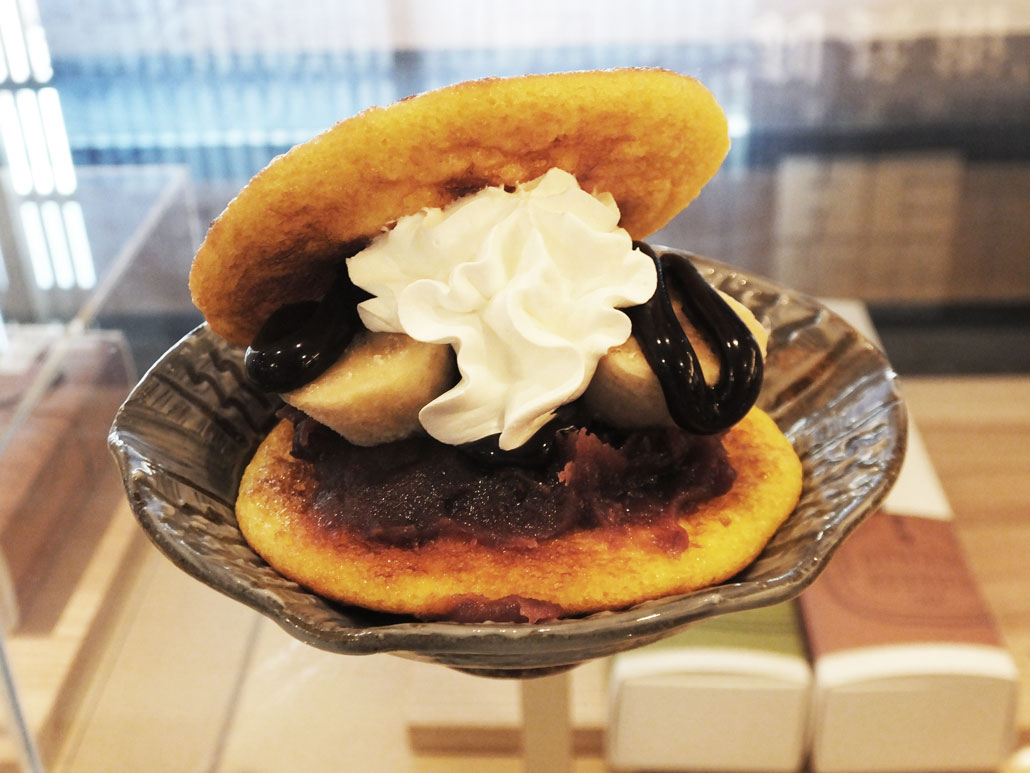 The Joyo area is known for its sweet potatoes, and Hatagoya Rihei's sweet potato sweets like imo-yokan (a thick jellied sweet made with sweet potatoes), a sweet potato pudding and things like that taste delicate and have an excellent flavor, too. They also make shochu (a Japanese distilled spirit) from sweet potatoes.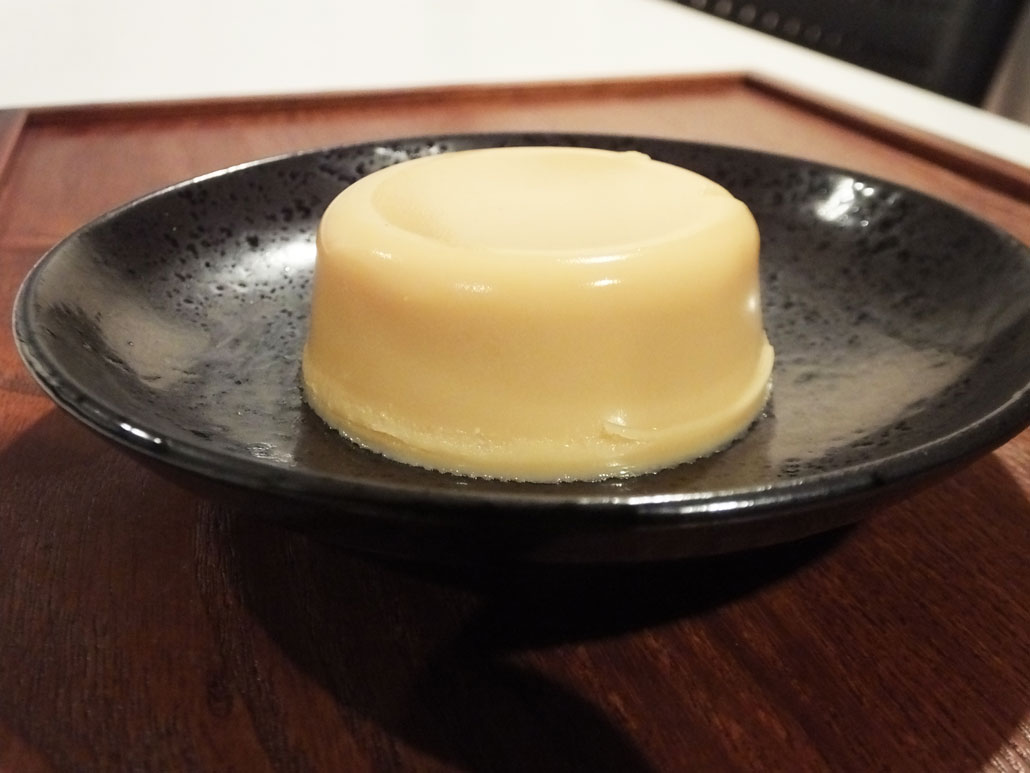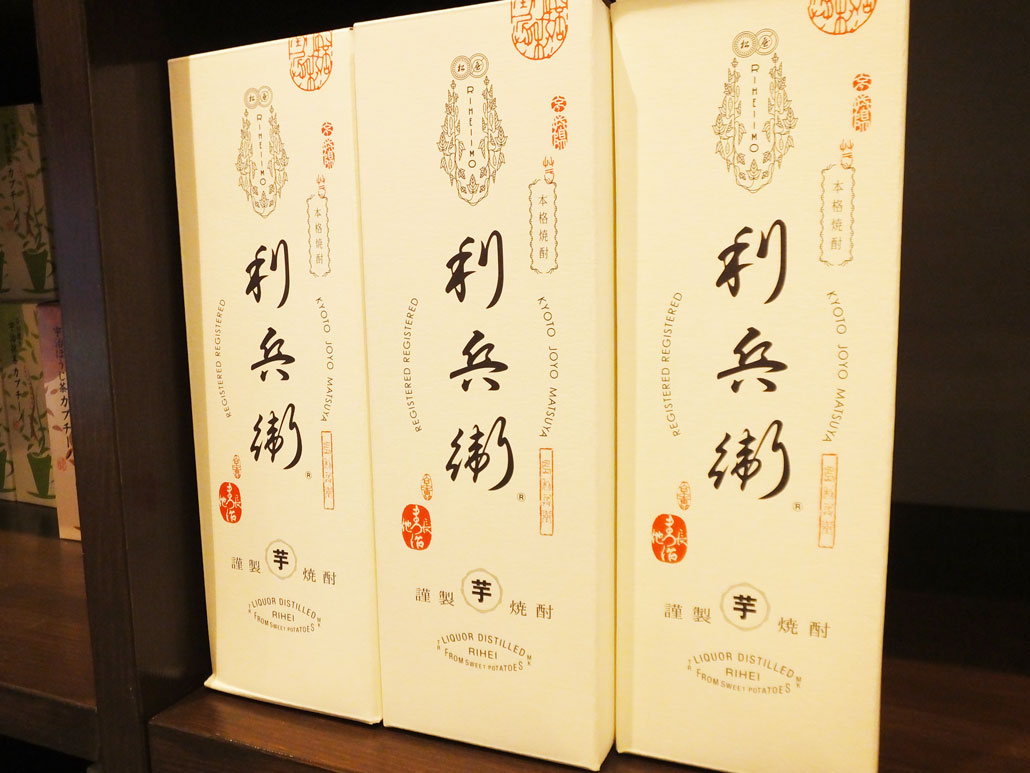 【Hatagoya Rihei Terada Honten (Japanese Sweet Shop in Joyo, Kyoto)】
44-54 Higashinokuchi, Terada, Joyo City, Kyoto
Tel: +81 774-57-5711
10:00 a.m.-6:00 p.m.
Closed: Tue.