Tabuchiya is a coffeehouse in an old port town, Tomonoura in Hiroshima Prefecture. It is located near the night light that is the symbol of Tomonoura. It has tasty hayashi rice. (Hayashi rice looks like curry and rice. The brown sauce contains hushed beef and onions. It tastes a little sweeter than common curry.)
I went to Tabuchiya and had a really good time there (in 2017). The coffeehouse has a good atmosphere because it uses the old store that was selling oil in the Edo Period (1603―1868).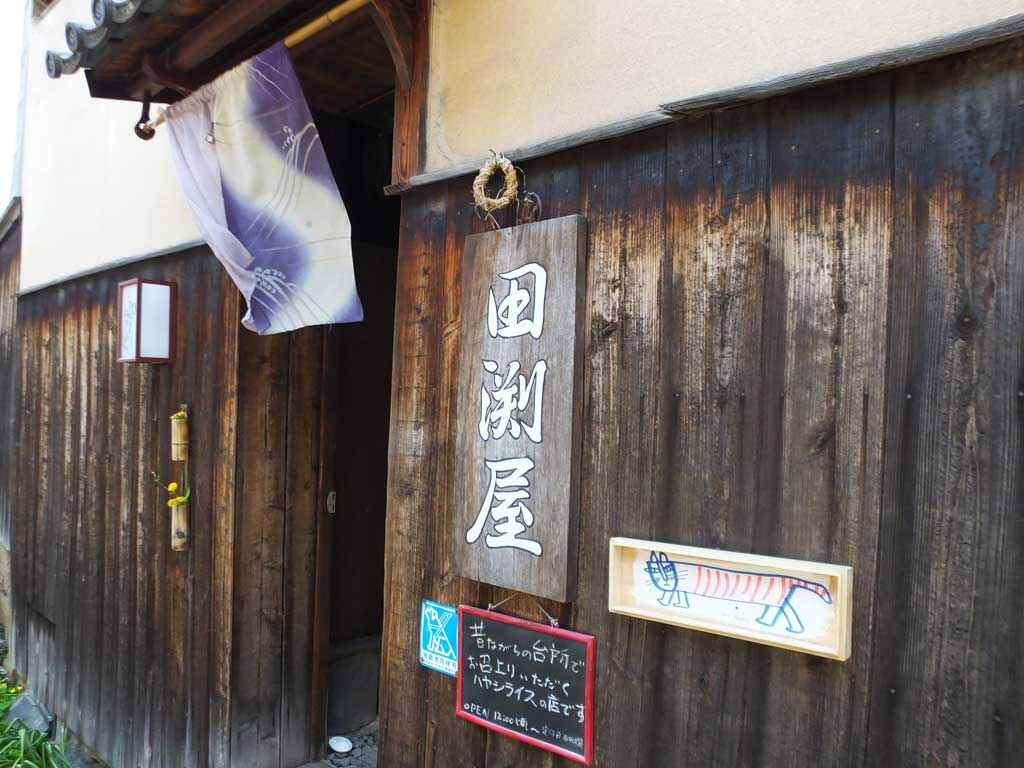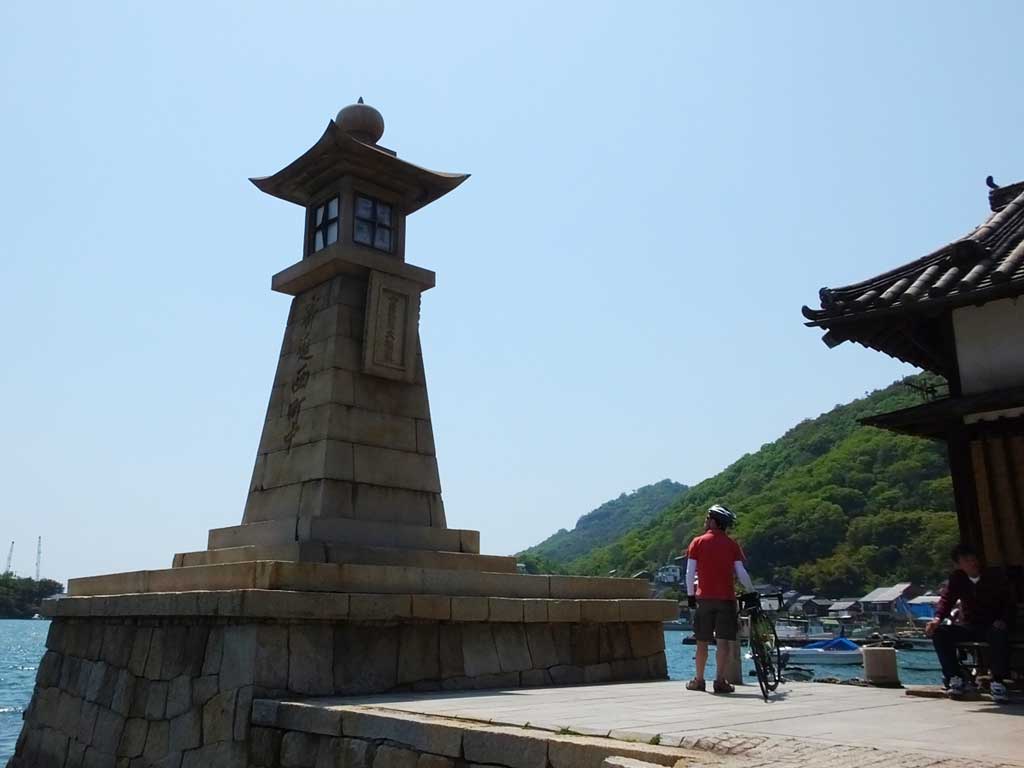 The world-famous animation director, Hayao Miyazaki of Studio Ghibli has come to Tabuchiya several times. I understood why he likes Tabuchiya so much, when I saw the interior reminiscent of Ghibli films. The door with the stained glass window, the traditional Japanese cooking stove and the old sink―all of them took me back to the old days.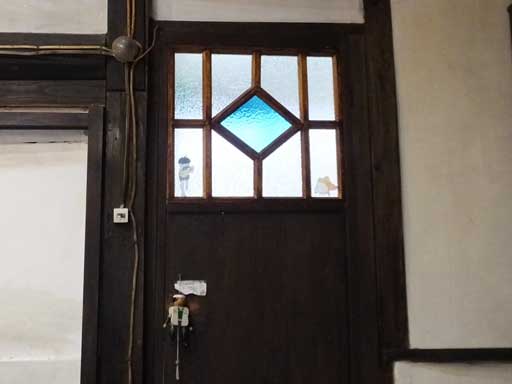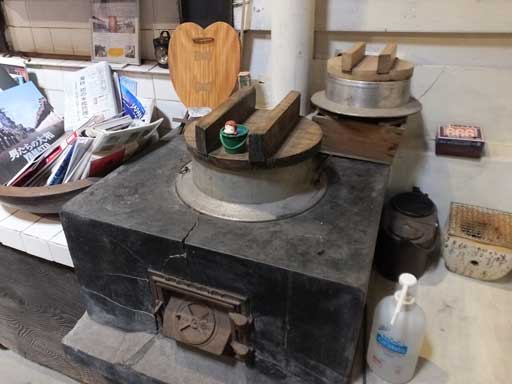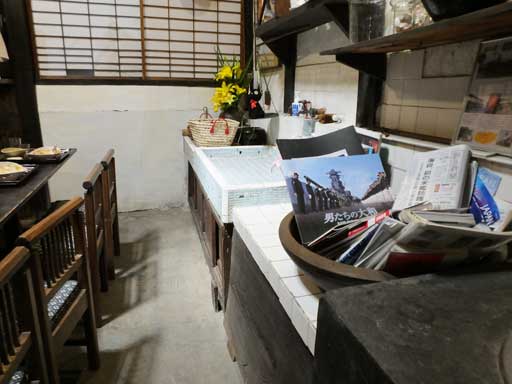 As soon as I ordered hayashi rice, an old lady brought me smoked cheese and a shot glass with ice in it. The cheese was smoked with cherry wood chips. I enjoyed the home-smoked cheese with liqueur on the table called Homeishu. Homeishu is medicinal liqueur that has been the specialty of Tomonoura for about 350 years. It is said that Homeishu has a good effect on cold sensitivity, poor circulation and low blood pressure. Commodore Matthew Calbraith Perry (1794–1858) drunk it at a formal dinner meeting when he came to Japan to negotiate trade agreements. In Tomonoura, there are four breweries making Homeishu. You can taste all of four at Tabuchiya.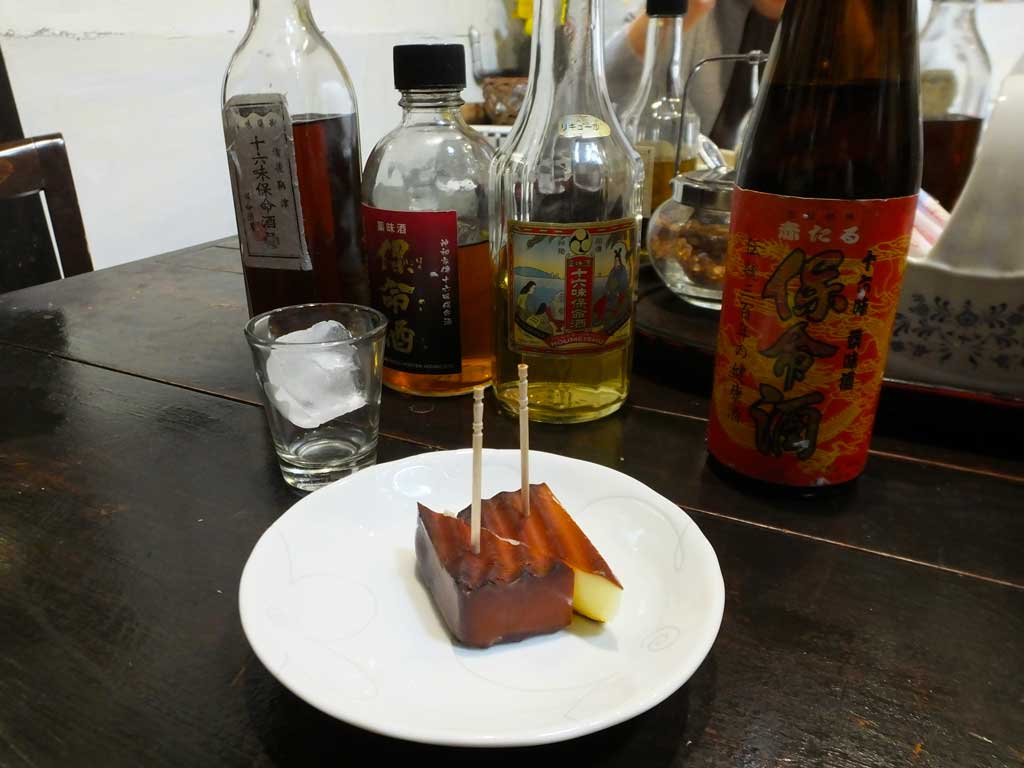 The sauce of hayashi rice was good because it was stewed for a week! This tasty hayashi rice was originally made by the owner of another famous coffeehouse, Yukoken. Many people knew the name of Yukoken because its name was seen on travel magazines, and some people were big fans of Yukoken. When the owner changed, the hayashi rice was once taken off from the menu, and the fans were disheartened. Time passed by, and the former owner gave the recipe with all cooking tools to Tabuchiya to respond to the fans. Now you can enjoy Yukoken's hayashi rice at Tabuchiya thanks to Tabuchiya, the former owner of Yukoken and many fans of the hayashi rice. By the way, Tabuchiya is closed when hayashi rice is sold out. I went there at 2:30 p.m. and I was the last customer that day. During summer they have another famous menu, fluffy shaved ice with chilled ginger syrup, too.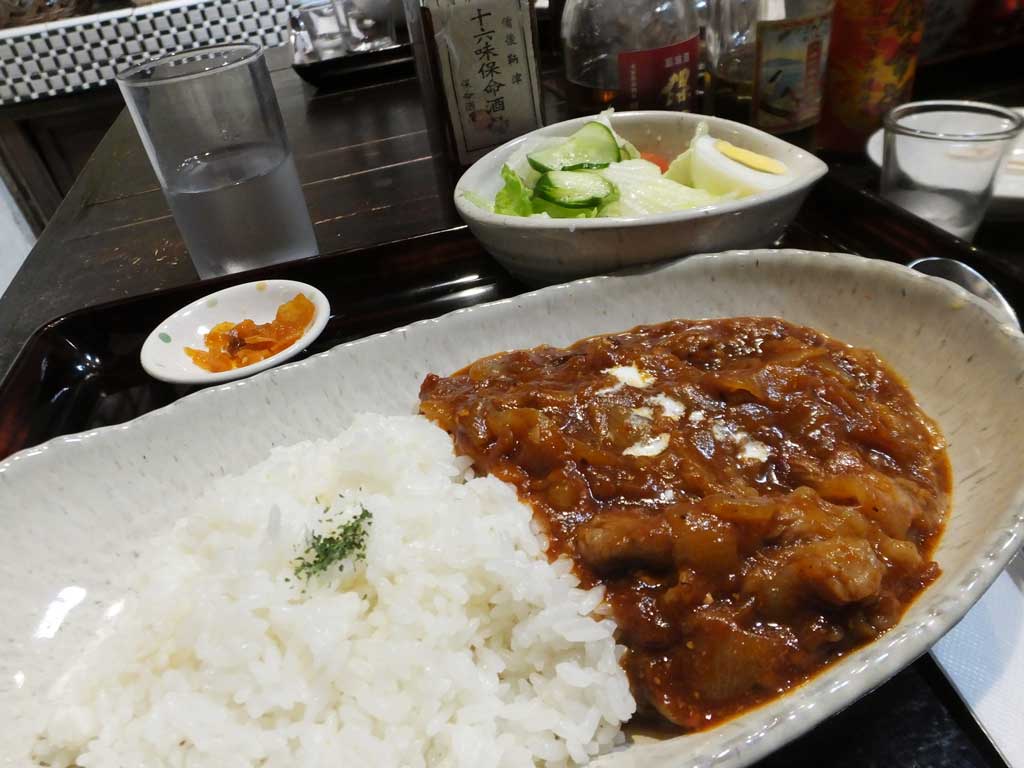 【Tabuchiya】
838 Tomo, Tomo-cho, Fukuyama City, Hiroshima
TEL: 084-983-5085
12:00 a.m.―5:00 p.m. (closed when the hyashi rice is sold out)
Closed: Wed, 1/1, 12/31
URL: http://www.tomonoura-tabuchiya.com/ (Japanese)