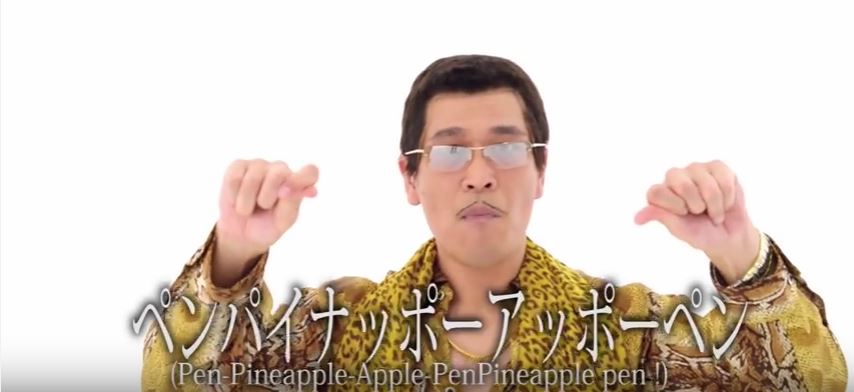 Feb. 9, 2017
Last October, Piko-Taro's 'PPAP' (Pen-Pineapple-Apple-Pen) was a viral hit in the world. Moreover, the 45 seconds long jingle became the shortest song on Billboard Hot 100.
On January 7, 2017, Piko-Taro released his new song 'I Like OJ'. In the short upbeat song, he sings his love to orange juice (OJ). Various drinks pop up one by one, but he doesn't like them, except orange juice. When it is the turn of orange juice, he is so happy that he quickly starts to dance, which is funny for me. What do you think?
According to Piko-Taro's profile on his HP, he is 53 years old and his birthday is July 17, 1963. His home town is Chiba, Japan. He respects many artists including Stevie Wonder, Mariah Carey and Ariana Grande. He seriously describes Justin Bieber as his life-saver. That is true. If Justin hadn't like 'PPAP' so much, the song would have been inconspicuous and Piko-Taro would have been overwhelmed by feelings of depression. His life as a comedian had been very difficult before 'PPAP' became a big hit. I wonder if Justin loves orange juice.
By Meg Konishi (Find Your Japan)