The other day, I went to Uji City Botanical Gardens to see cherry blossoms. That's because they have an annual event in late March, and visitors can see illuminated cherry blossoms for free. (Usually when the event is not held, you need to pay a fee to enter.)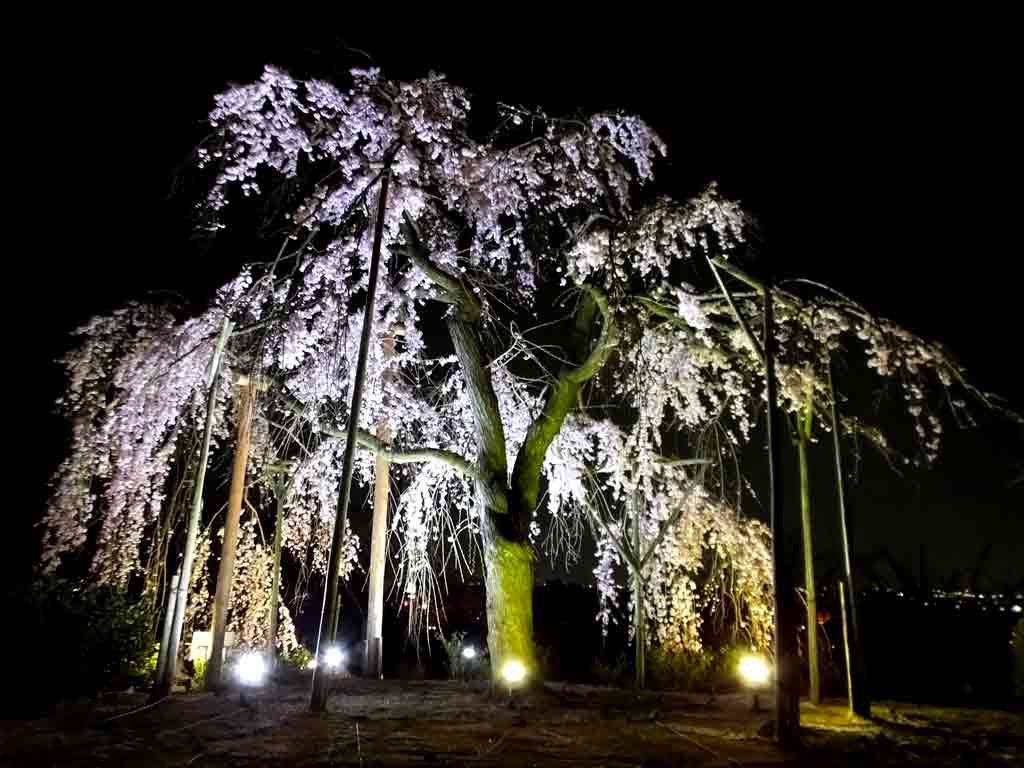 There were many local families, and the atmosphere was friendly. I heard children laughing here and there. I enjoyed cherry blossoms to my heart's content.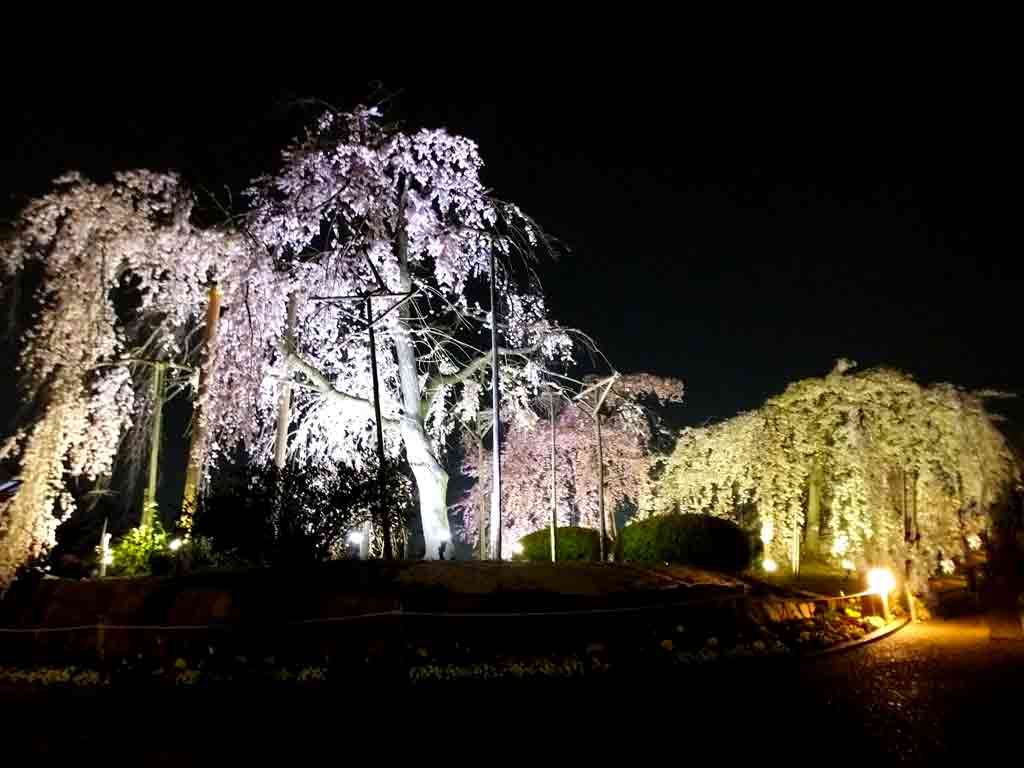 Cherry trees were tall and beautiful. It's so nice to walk around beautiful trees in the night breeze!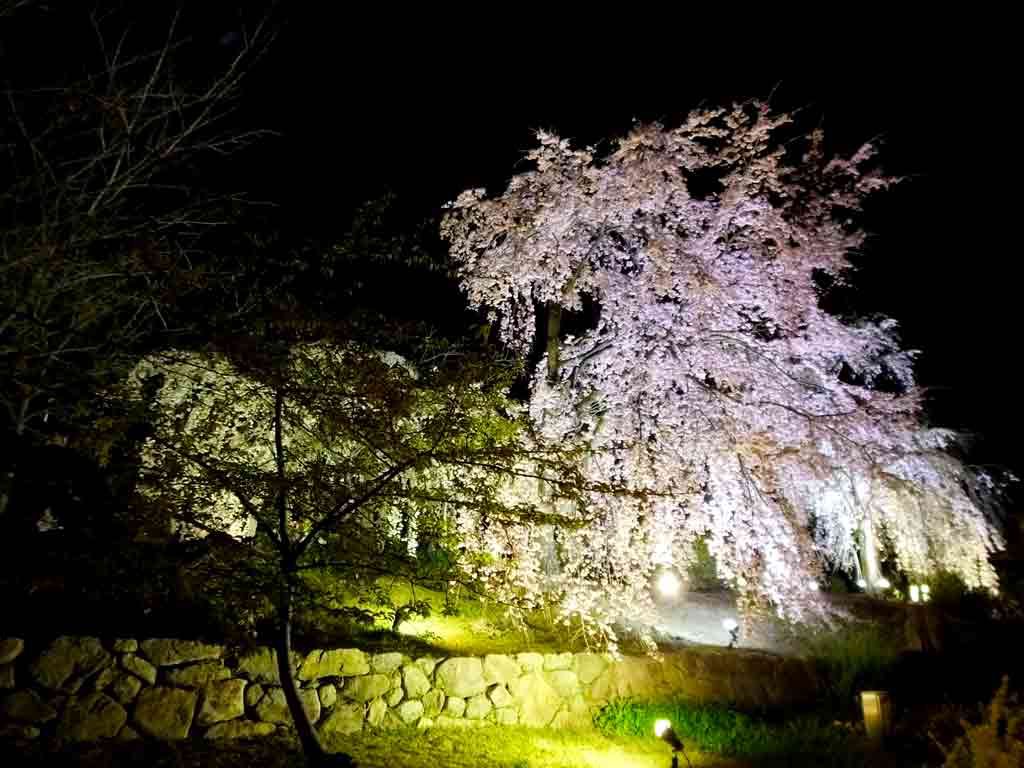 [Uji City Botanical Gardens]
Address: 25-1 Hachiken-yadani, Hirono-cho, Uji City, Kyoto
Access: Keihan Bus to "Shokubutsu-Koen"